Welcome to my 101st article on Hipsters in 2020, and the last of this 365 day rollercoaster we can finally put behind us. Folks, this was a year.
I began the Mirror Gallery Reflection at the end of my first year writing back in 2018, talking about the thirty six articles I wrote that year, my goals for 2019, and to say thank you to those who helped me along the way. Last year for 2019, with the way the holidays fell I opted for a Twitter thread as opposed to an entire article. I wrote more than a hundred articles in 2019 and got to the Mothership a dozen times (for those that don't know, that's creator slang for being featured on Magic: the Gathering homepage). I had curated and directed a Magic Art Show, and written a large portion of interpretation and exhibition labels for another. It was an incredible year of growth for me in terms of content creation and working with Magic, and I was primed and ready to hit 2020 with a full head of steam. No one had any idea what was going to happen.
Honestly, at the end of this year I'm quite happy with where my writing took me in 2020. I never missed a deadline, added a new column, and talked to a lot of incredible artists. Again today I'll do a bit of reflecting, looking at where I've been, where I'm going in 2021, and as always to say thank you to all those who made this past year possible.
Our chronicle actually begins in December 2019, with an artist proof: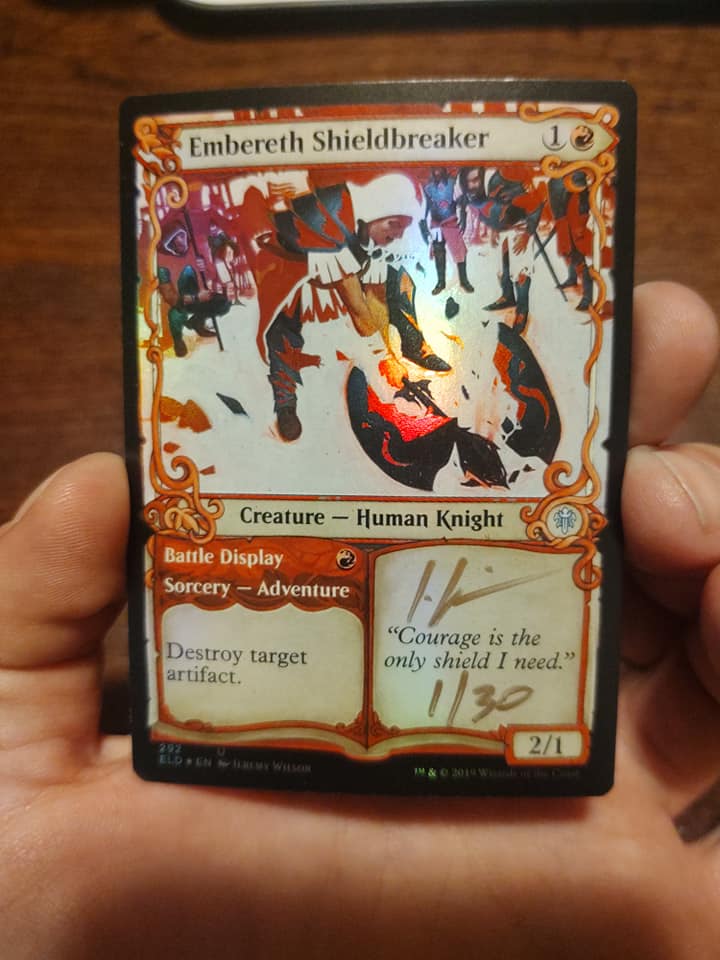 This AP (as they're known) was purchased from the artist Jeremy Wilson to go along with the color study for his Embereth Shieldbreaker, a piece of preliminary original artwork related to the final card illustration. It was one of my favorite pieces of art from 2018. While the final painting was well outside my means, I was lucky to be able to acquire the smaller but just as impressive color study. I like to get sketched artist proofs to go along with originals I own, and I almost always give the artist full reign on what to put on the back. When I opened this card, it almost brought me to tears.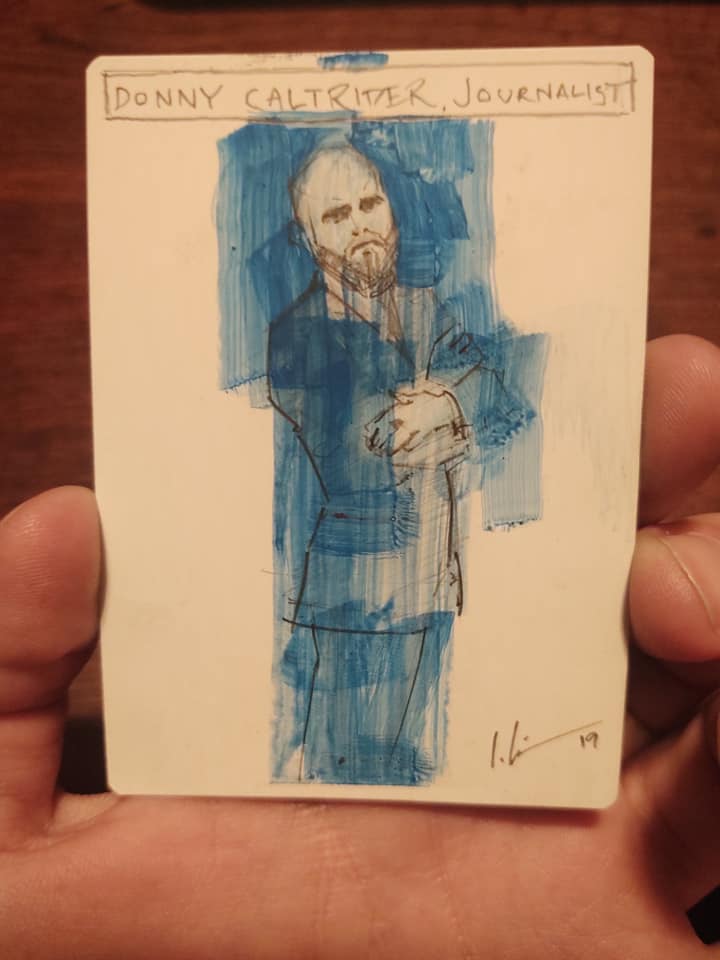 You see, up until this point, no one had ever actually called me a journalist. I was a guy that wrote about art, but there was a profound validation in having an artist and friend, on his own volition, come up with this brilliant sketch. It was one of those subtle nods that let me know what I do has purpose and meaning, and this bit of graphite and color invigorated my writing for the year to come. While simple, it meant more to me than I can ever explain.
As 2019 began the first two months of the Mirror Gallery were all about Theros: Beyond Death  as well as something new I'd recently started, in covering Magic artist-created Kickstarter campaigns. Both of my interviews with Sam Burley and Jason Engle made the Mothership, and I got a nice note from Magic Creative Director Jessica Lanzillo about my Grand Art Tour for THB.
I showcased Jesper Ejsing's new playmats, as well as Aaron Miller's new foil tokens, and talked about a handful of auctions including the splashy sale of Raoul Vitale's Theros-born Nyx Lotus.
In March and April, the world as we know it started to change. The last weekend before the United States went into lockdown, Vorthos Mike and I met in Washington, DC to catalog and begin management of an estate collection of original Magic art. Two Alpha artworks were sold for at least $40,000 each, both Living Wall and Uthden Troll, setting a new floor for art from the set. And I wrote some of my most technically detailed artist interviews with both Tyler Jacobson and Jesper Ejsing about their work on Ikoria. These both also made the Magic homepage as well, and it was a privilege to share these artist massive contributions with such an audience.
In May I wrote maybe the most important articles in my writing career: my Magic Artist Wishlist Part 1 & Part 2. This pair of articles placed the work of some of my favorite non-Magic artists within the card frame, and hopefully put their art in front of the folks that need to see it to make something amazing happen. It's one of the series I'm most excited to return to in 2021, and a vehicle in which I think my voice and my work can make a lasting impact on another person.
As a part of this, I've also commissioned several of the traditionally working folks on the list to make Magic-inspired pieces, and they've just started being completed. More on that next year, but here's a sneak peek: a take on Karn by Eli Minaya: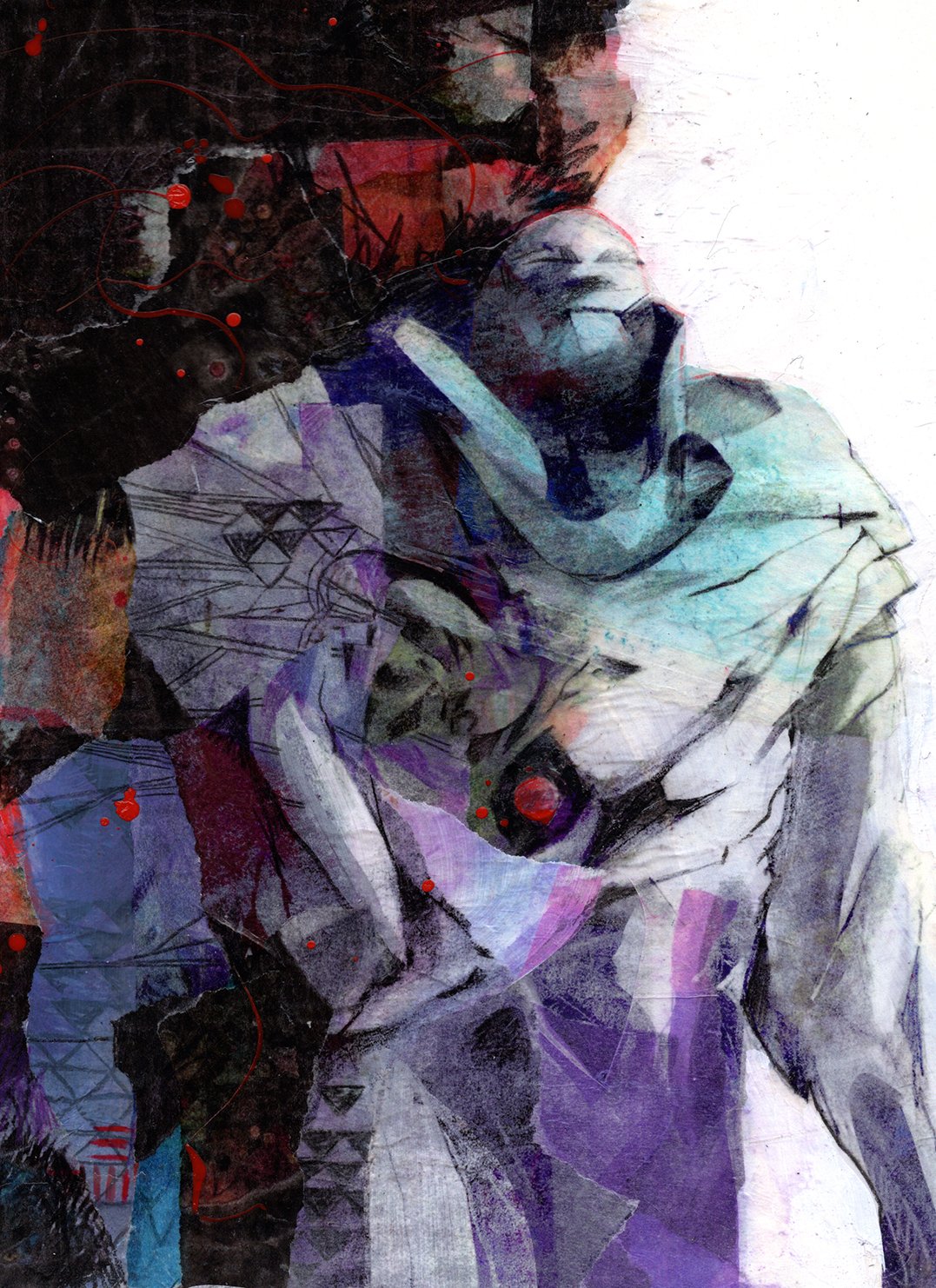 And Luminous Broodmoth by Rachel Quinlan: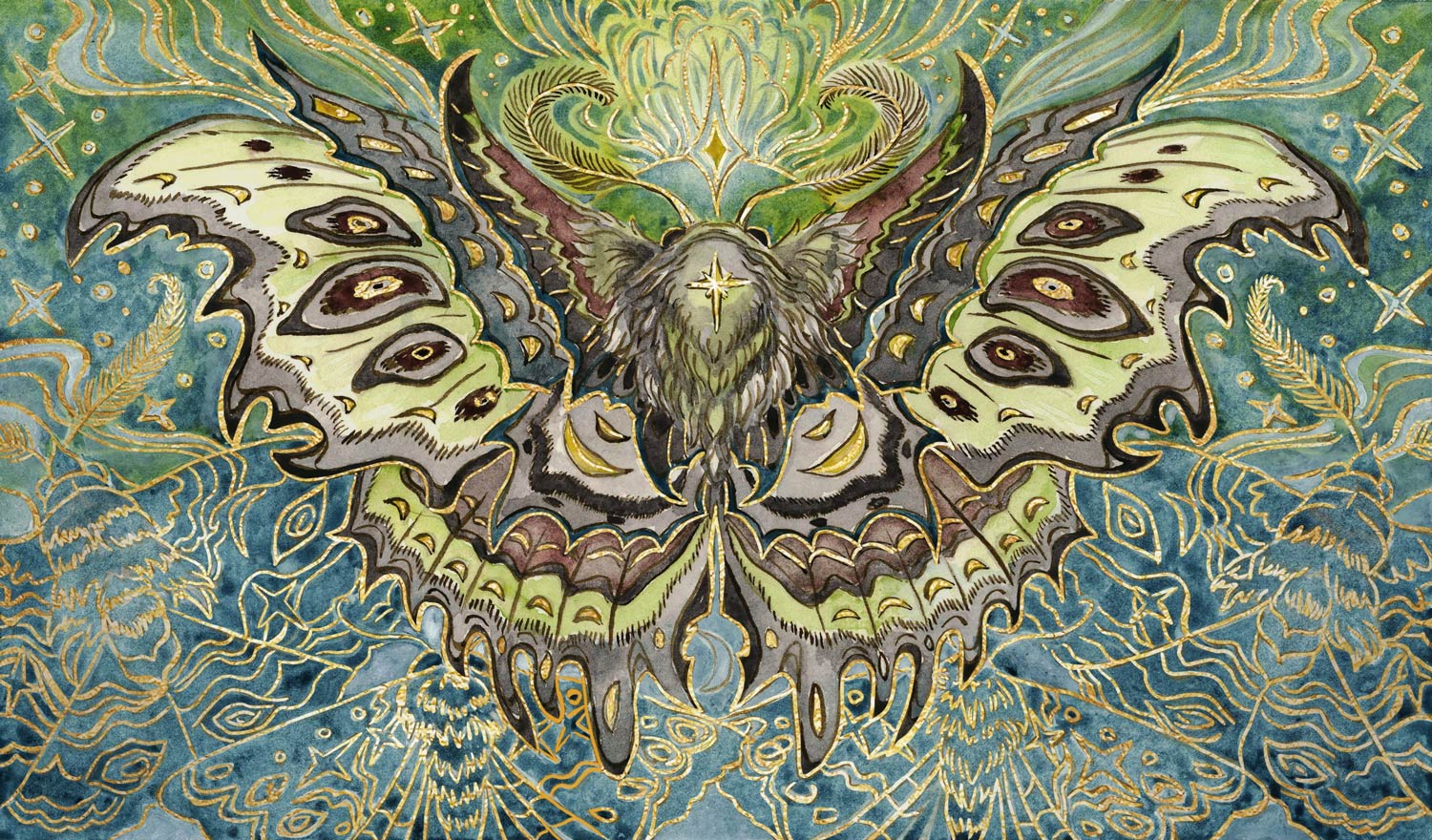 Pretty slick, right? Can you imagine these in a Secret Lair? I sure can.
June was another Magic milestone for me when I got to preview my third batch of cards for the game. It was not one card, but all 20 Basic Lands that would be found in Core Set 2021.
This slideshow requires JavaScript.
This was a monstrous undertaking to do all these justice in a single article, but I love previewing basic lands and illuminating their storytelling capabilities to the larger Magic community. I'm hoping it's something I get to do again next year.
As summer turned into Fall, I revisited my original art collection to explore the faces of Solemn Simulacrum, teamed up with the folks at Game Knights to go Behind the Brush of their new playmat with artist Jesper Ejsing, and Ryan Sainio and I finished our series of favorite Basic Land Art that we began more than a year ago. And that's not to mention more than a half dozen articles on the comings and goings of the blockbuster that was Double Masters.
September marked the departure of Kristen Gregory from Hipsters as Content Manager, as she ramped up her work with the wildly popular Tolarian Community College as Script Supervisor. She came to Hipsters from Master of Magics, where I first read her brilliant article about Understanding Tarot through Magic, and brought a great eye for good work to Hipsters. I was fortunate to be able to work with her regularly, and greatly miss our conversations about all things Magic.
It was at this point in the year, partly fatigued from my day job and not quite resonating with the art from latest return to Zendikar, that I found myself in a bit of a funk. I still did a Zendikar Rising Grand Art Tour and had a fabulous interview with Adam Paquette; but getting these pieces to where I wanted them was much, much harder than it usually is.
I don't usually share much behind the scenes, but most of my writing is done between 6am and 8am in the morning before I leave for work. I write almost every morning, seven days a week, and I look forward to it every day. I love what I do here, and it was immensely difficult to wake up and feel like I had nothing to say. I'm not one for accepting imposter syndrome and writer's block, but I certainly got more than a taste, a mouthful even, of both this year. I'm just thankful it only lasted the three weeks that it did. It took something pretty monumental to pull me out, and that led to: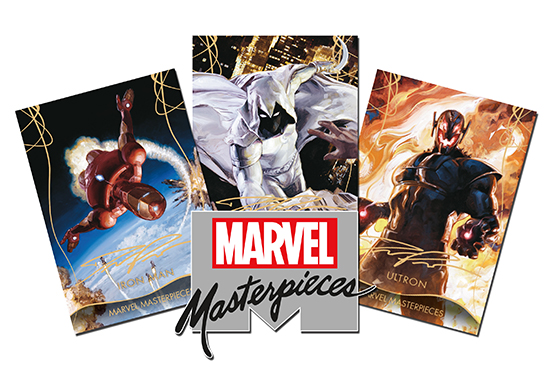 In October I started a brand new column entitled Masterpiece Theater. It serves as an outlet to explore the work of Dave Palumbo on the 2020 Marvel Masterpieces Trading Card set from Upper Deck. I knew Dave's work from Magic fairly well and was absolutely bowled over by this magnificent 135 card series, and just had to write about it. As of the writing of this article I'm about 2/3 of the way through the set review, but have enough planned content to stretch into next summer. There's a lot of exciting stuff on that horizon.
The fall also brought more partnerships with community members, from interviews with the artists of Alter Sleeves, a fabulous new custom sleeve product to another team up with the Command Zone and Game Knights about their new sleeves. I'll be press-releasing more from the Command Zone & Game Knights in 2021, and also hope to do another Artists of Alter Sleeves article as well. I love working with other folks in the community to promote art related things, and it's something I'll continue to do into 2021.
And now to December, which turned out to be one of my busiest months as a Magic Art writer when nothing was really on the calendar. There was a Seb McKinnon Secret Lair and subsequent original art sales from that Secret Lair, as well as a Kickstarter by Magic legend Rebecca Guay and surprise sales of angels old and new. A lot happened in the last thirty days of 2020, that's for sure, and I'm thankful I could go out with a bang.
Wrapping Up
This year was a year. There were no MagicFests, Lightbox Expos, IXs or Commandfests. No dinners with Magic artists. No meeting up with folks from across the country. I played a single prerelease to start the year, and otherwise I think only two afternoons of socially distanced and masked paper Magic in the next nine months. And yet I was able to stay close to the game, keep it in my life, and interact with the friends I've made along the way, all because of these art columns on Hipsters of the Coast.
In the end, I wrote 101 articles during 2020, reached the Mothership 11 different times, previewed cards for Core Set 2021, partnered with a ton of awesome folks, and looked at a lot of stellar artwork. I literally couldn't do what I do without the fabulous artists working in this genre creating wonderful worlds for us to explore, and everyone has always being more than willing to talk to me about what they've made. To those I've had a conversation with this year and year's past, I cannot express how much it means to me that you let me inhabit your world and tell your stories.
I also couldn't have done it without the men and women behind the curtain at Hipsters of the Coast: Rich, Carrie, Kristen (we miss you), and especially my content sounding board and the CTO of Hipsters himself, David McCoy. He's the point person for all of my work on here, which means he's probably read more than 100,000 words of my content this year alone. We talk almost every day, and he listens to me shout about artwork, superheroes, and all the other nonsense that's constantly flowing through my fingertips. I would not be the writer I am today without the guidance David gives on a weekly basis. For that I am forever grateful.
Being the eternal optimist and planner I'm already looking forward into next year, even in the face of the world's controversy. I'm going to do my best to keep my 100 article/year pace, and bring you all the best in new Magic artwork, tracking original art sales, news on exciting offerings from artists and the wider community, and a continued showcase of the 2020 Marvel Masterpieces set by Dave Palumbo. I hoping to get back to the Mothership another dozen times, and as I mentioned in last year's reflection, bridge that gap to working on something official for Magic, not unlike the loremaster Jay Annelli has done with his book from this year.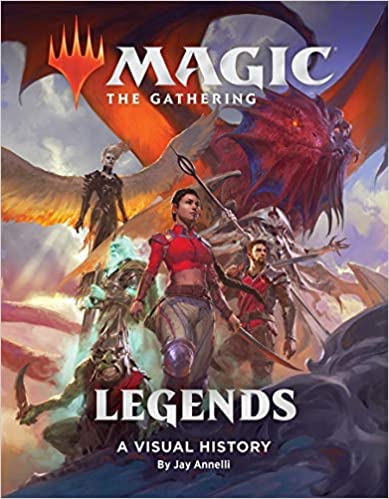 I've got a lot of new things I'm looking into as well. I have a series in the works about Artist Proofs (like we saw at the beginning) that will begin once we get to next year, and a lot of stories to tell about that corner of Magic I've found myself absorbed in throughout the year. There are a few pieces in my collection I've yet to talk about as well, and some Behind the Brush interviews with fabulous folks I've already put on simmer, waiting for the opportune moment. I'm confident 2021 will be Magic's best year yet, and I can't wait to cover it as things unfold.
As we ring in the New Year tonight, I wish you all a happy, healthy, and prosperous 2021. It can only get better, and I hope that this year we'll all be able to toast in person at some point, even if it means we're six feet apart and in a mask; I miss you all terribly, and look forward to getting back out to the convention and gallery halls we all miss so dearly.
Stay safe, be excellent to each other, and I'll see you next year. And as always, thanks for reading.
Donny Caltrider has been playing Magic since 2002 and collecting original Magic art since 2017. He has an M.A. in Museum Studies from Johns Hopkins University and enjoys telling stories about art, objects, and the intersection of fantasy with real-life. You can find him on Twitter talking about #mtgart, museums, and other #vorthos related goodness. Follow along and continue the conversation!