Welcome back for Part 2 of my Magic Artist Wishlist! You can read about the origins of this project and see the first half of my wishlist in Part 1.
What follows is a list of artists whose work I think would be an excellent fit for Magic, either as a Secret Lair lineup or in many cases across the wider range of different products in Magic. They range from fantasy art veterans working on projects adjacent to Magic to up and coming rising stars in the imaginative realism and fantasy genres. For as many as I could, I've taken a piece of their personal work and placed it into a Magic card frame via mtg.design. These are obviously not official, and just a quick visual example of what something might look like. I couldn't do them all, but hopefully you get the idea of how amazing some of these styles might look.
Please note, none of the following folks were notified about being in this article and these are solely my opinions. If any of them are concurrently working with Magic, meaning they've already been commissioned and we just don't know about it yet, their inclusion here is purely coincidental.
Let's get back to it!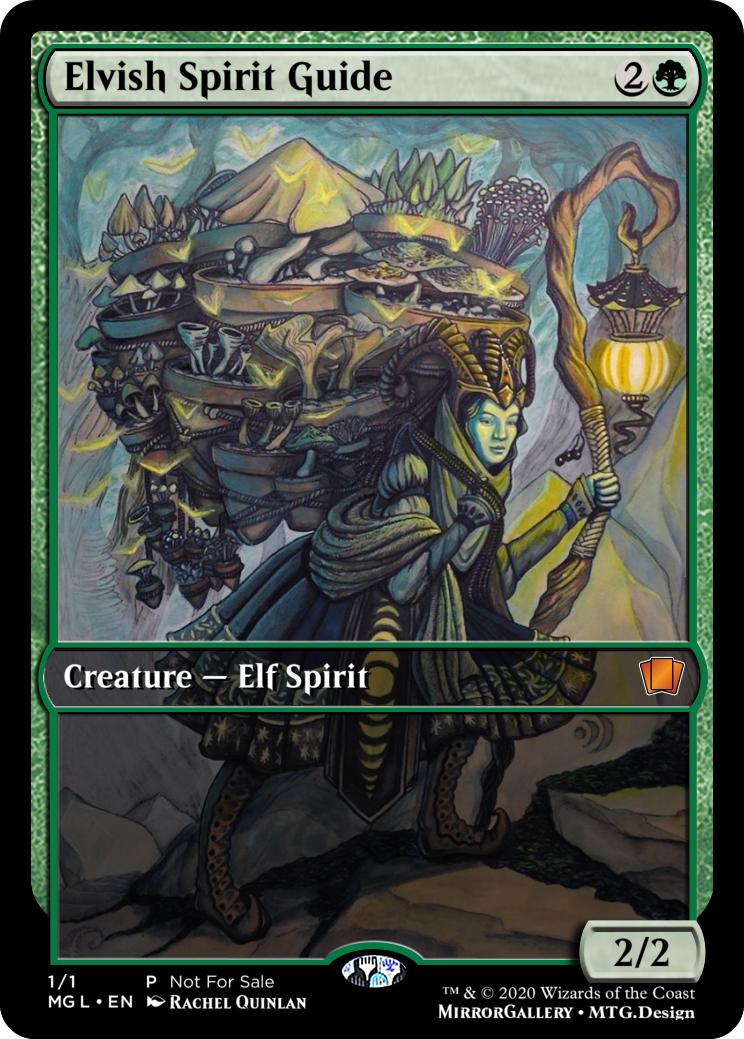 Rachel Quinlan's table at the IX Showcase in 2019 was so crowded you had to wait just to get to the front and see what she had brought. The Chesley-nominated and Infected by Art published artist is the founder of the Changeling Artist Collective. Her work is funky, folky, and harkens back to the Golden Age of Illustration, a period from which she draws much inspiration.
She mixes this storybook styling with an air of abstraction and a palette all her own, and every work yields an equally exciting result. I think her illustrations would be great candidates for the fairytale settings of Magic (looking at you Lorwyn or Eldraine) and a perfect point of entry into the game.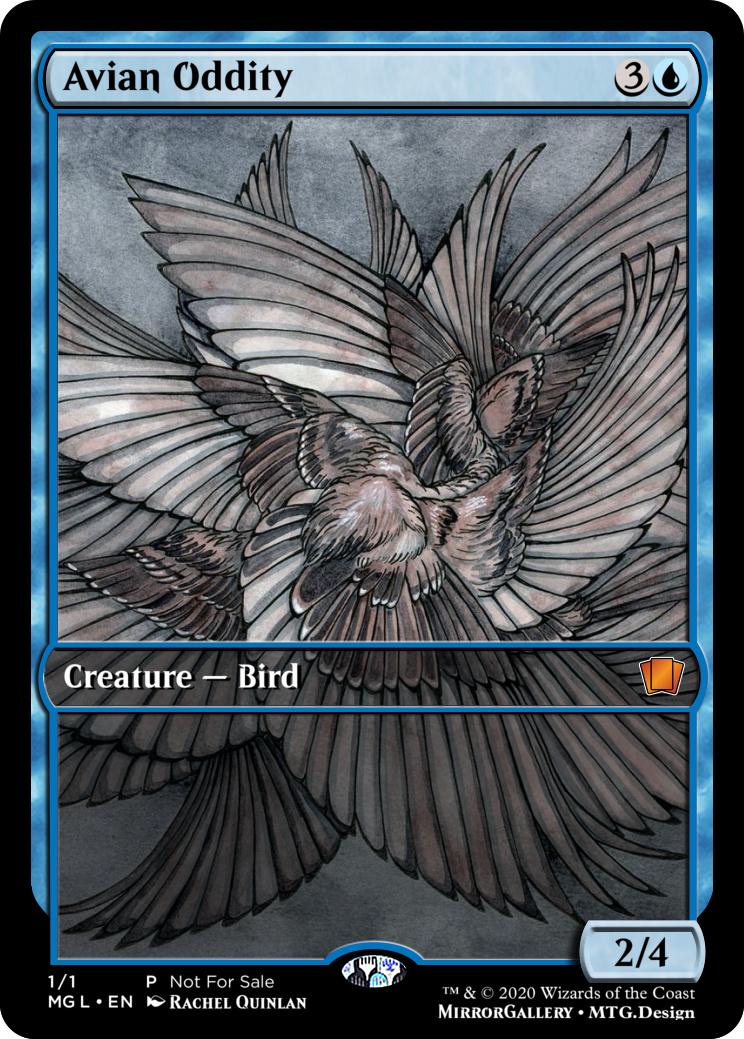 I met Djamila ever so briefly at Lightbox Expo 2019, and have enjoyed watching her Twitter following literally explode over the last year. She is widely published as well as being a Schoolism instructor. This piece, entitled Serenity, was done for the Earth Draw charity in 2019. While it's a departure from her usual style, a Knopf landscape in each of Magic's five colors would be a stellar addition to the game. This painting as a full art foil Forest? I'd love to see it.
I discovered Alex Stone's art on the website Everyday Original, or EDO as it's known, which posts a new original artwork for sale each day by one of its participating artists. Stone is most known for his dragons which number now more than forty, each one wholly original and totally different from the last.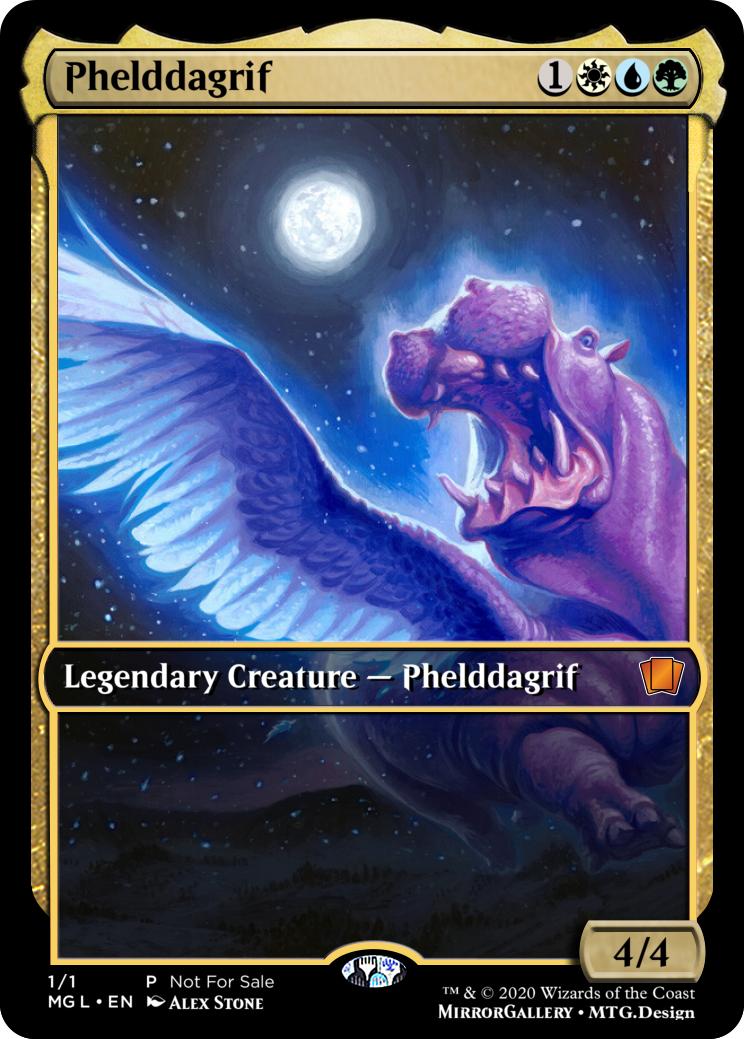 The Spectrum 26 Artist was also a part of Light Grey Art Lab's "A Tribute to 25 Years of Magic: The Gathering" show back in 2018, with his version of the beloved hippo Commander, Phelddagrif! Stone was another artist I thought might debut in Ikoria, but I'll keep on following his EDO until that time when we see his dragons fly to Wizards of the Coast and into our booster packs.
Allison's creature designs are out of this world, and are some of the most inventive fantastical beasties I've seen out there. I found her art by chance (thanks Twitter algorithm of showing other people's likes) and I'm glad I did. Her work has been featured in a number of published books and products, but the creations for her personal IP, Empire of Eels, is particularly fascinating.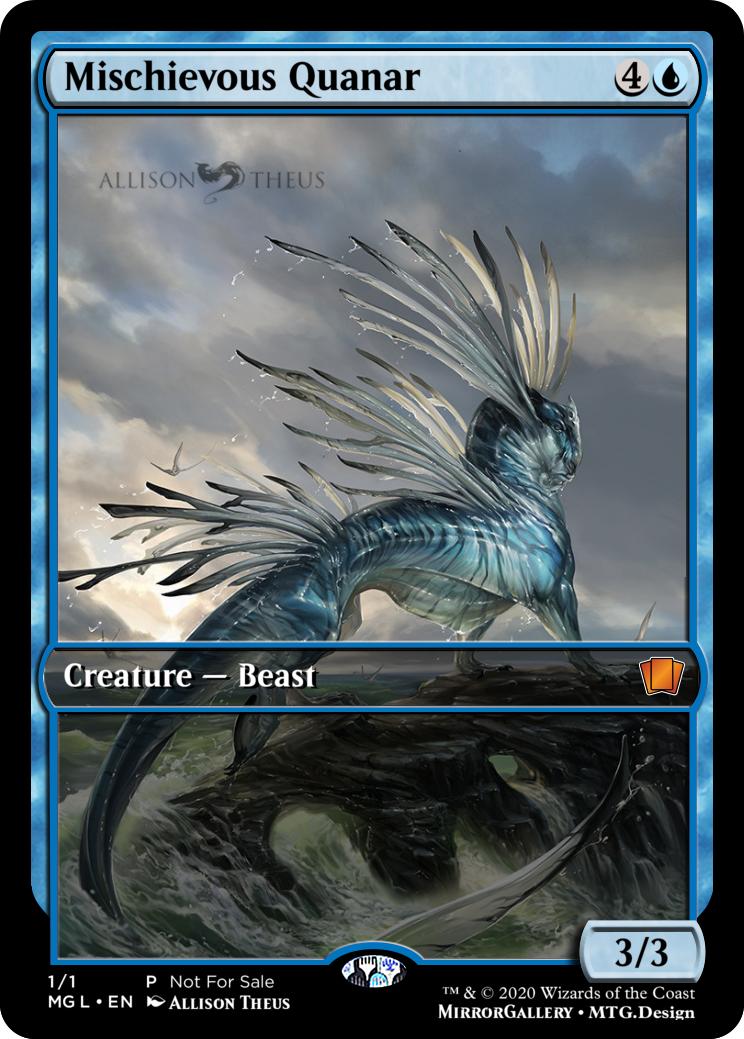 Take a minute to peruse her Artstation page to see everything she's been working on the last few years. As these creatures continue to take shape, I can't help but think they'll morph their way into a future Magic commission.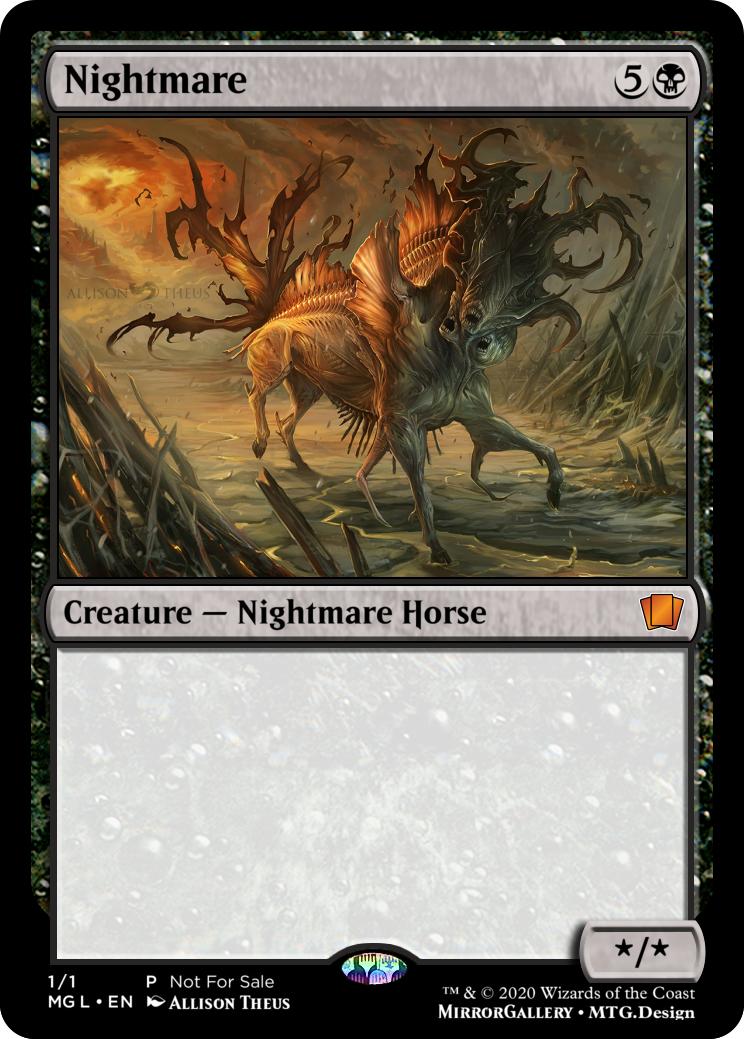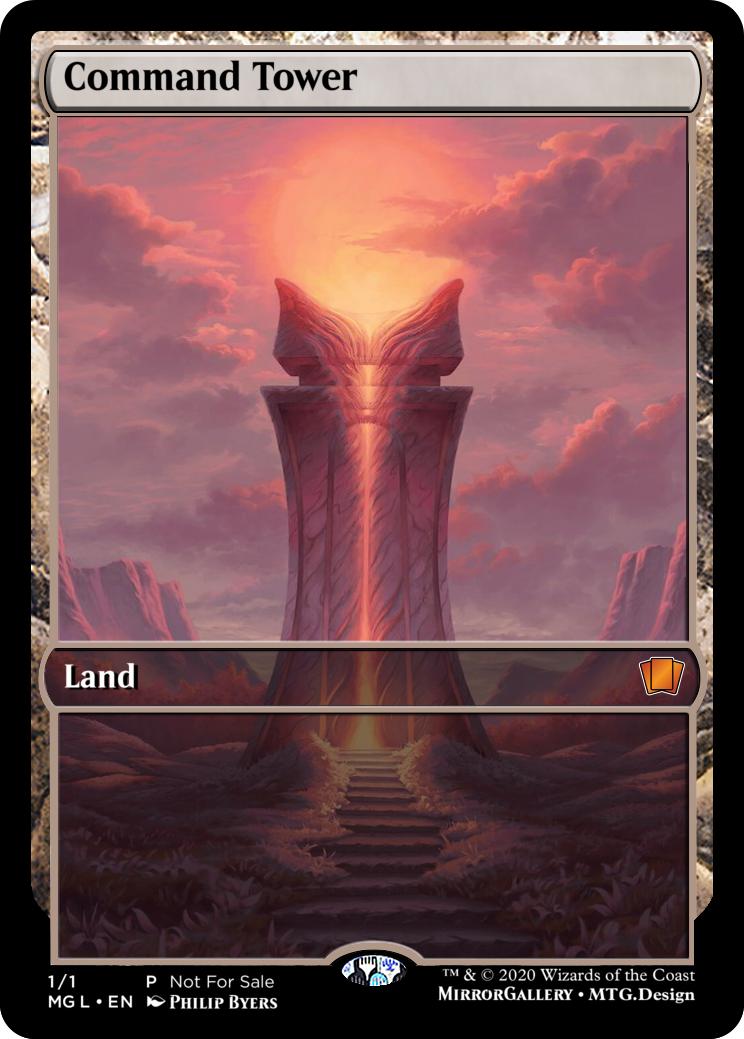 I formally met Philip at last year's LincCon in Gettysburg, PA, though he also exhibited at the IX Showcase just a weekend or two before. His world is called The Else Lands, and if you wanted to be transported to a surreal dreamscape of the faraway future, then you've come to the right place.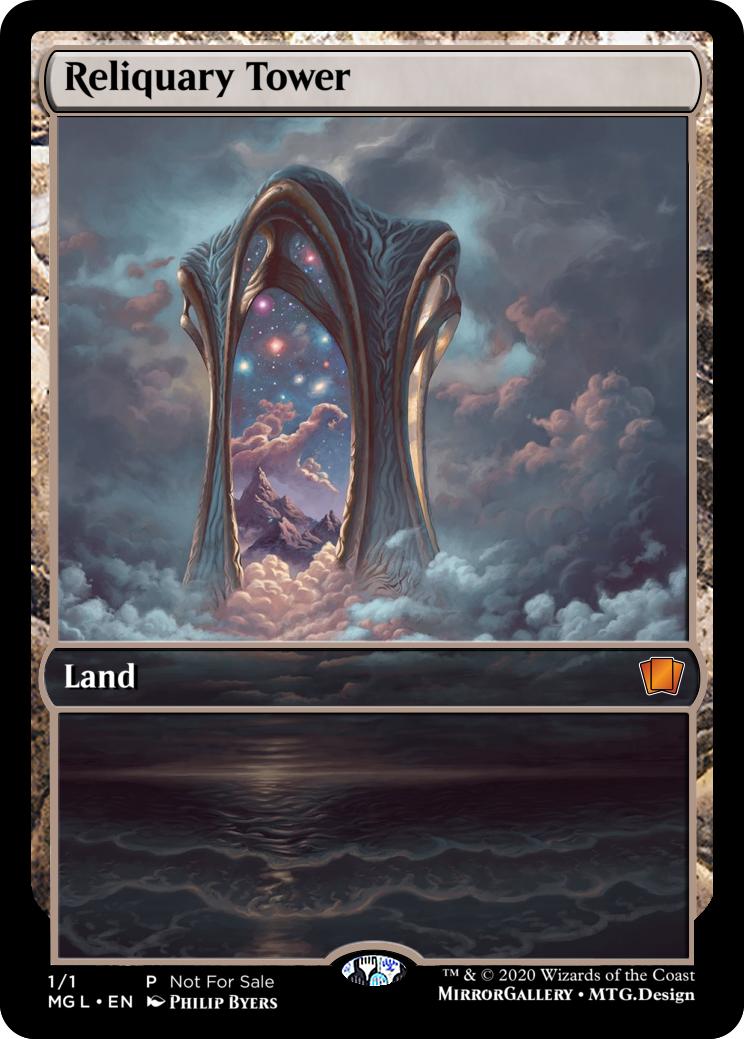 His landscape style would be wildly versatile within Magic, working for both regular and alternate art depending on the setting. It's only a matter of time before he's working for the game—these works fit so perfectly, and they're not even on real cards yet!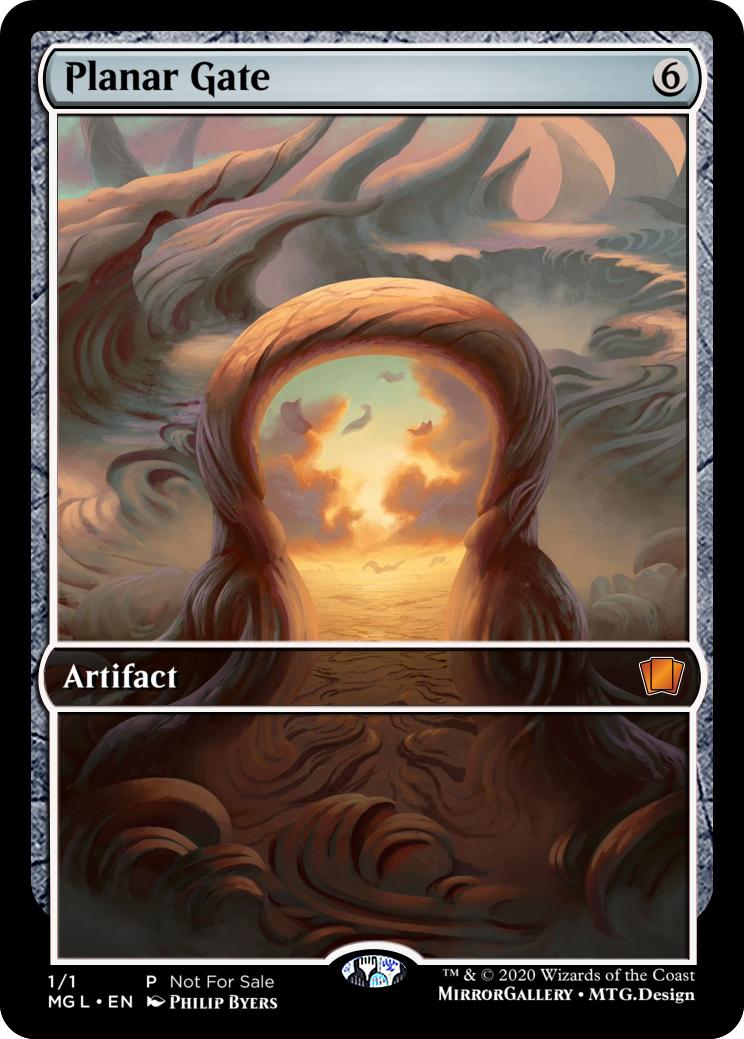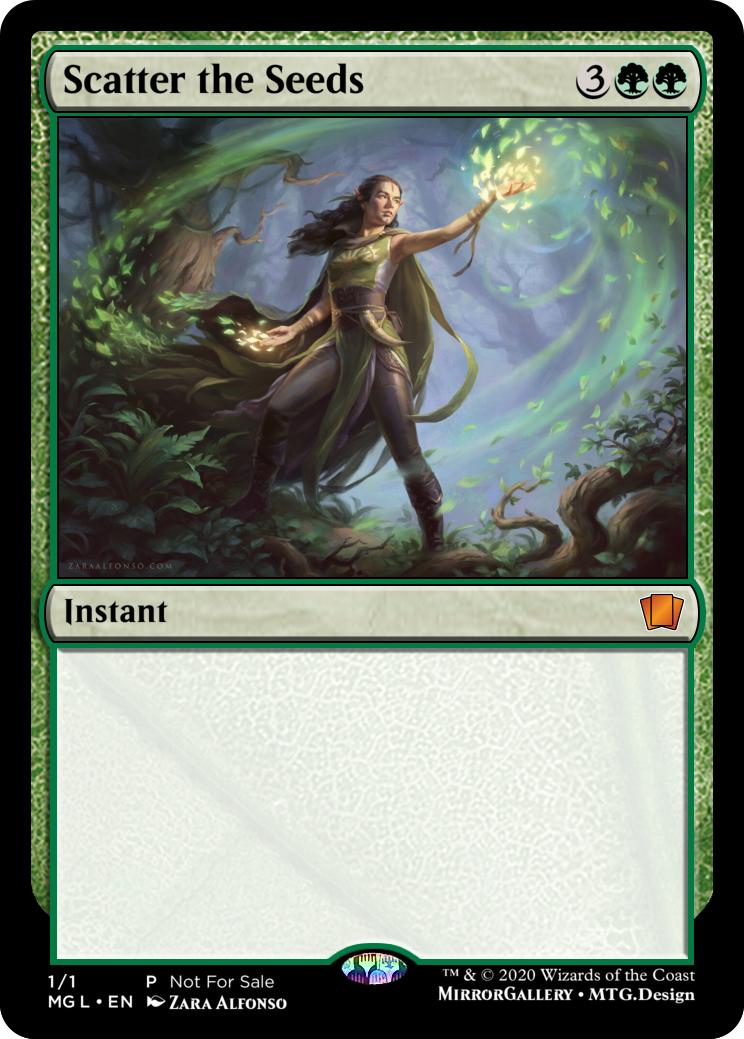 The work above is entitled Nature's Aegis, and was completed under the tutelage of Magic artist Winona Nelson as a part of her SmArt School class. The first time I saw it I swore it had to be a Magic card I'd somehow missed.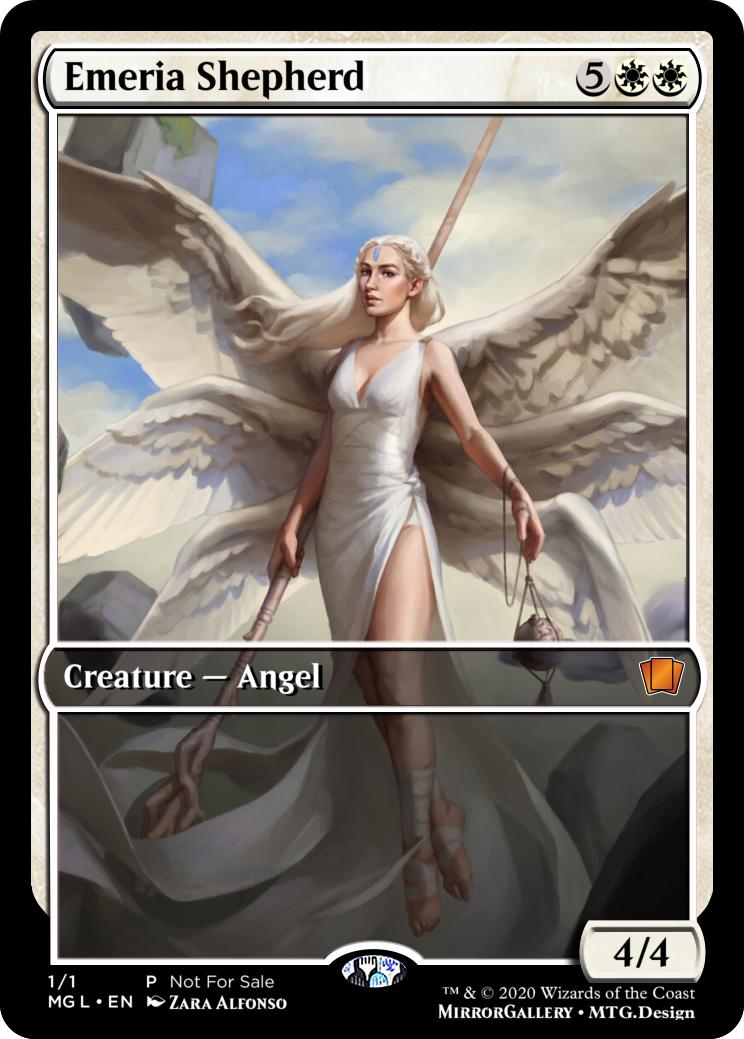 A bit more digging in Zara's Artstation was another piece that I must've also missed, again fitting perfectly into the aesthetic we see in premier sets. She's leveling up and learning from one of the best, and I think we'll see her follow in the Magic footsteps and have cards of her very own one day.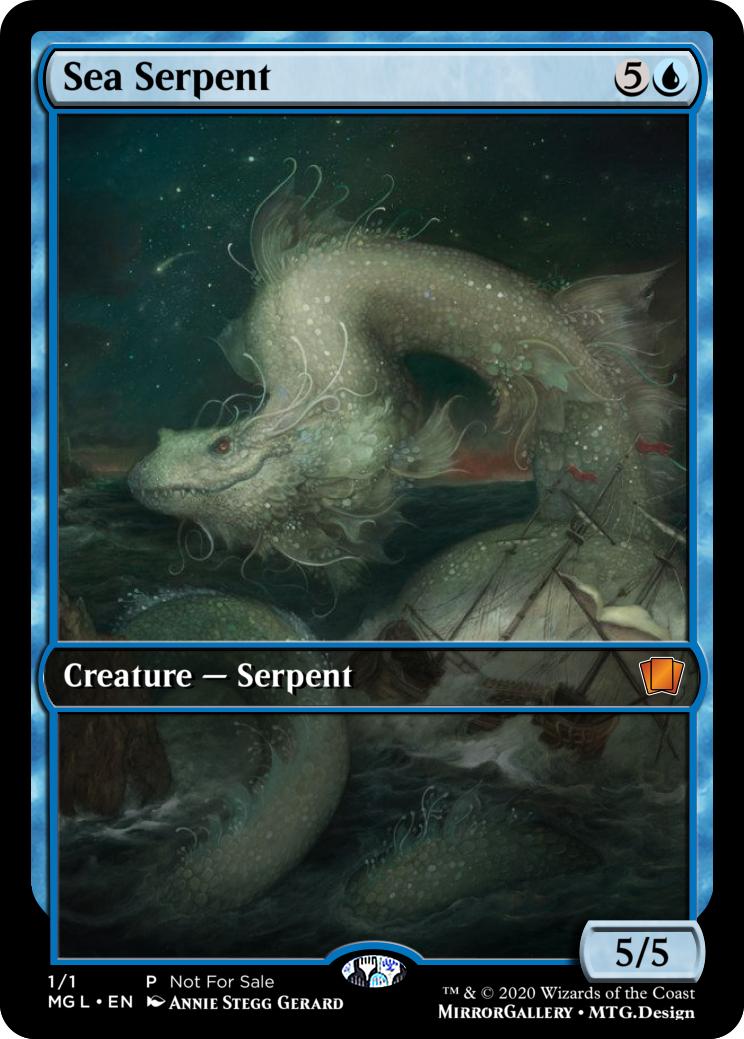 Both Annie and Justin Gerard are IX regulars, and seeing their display is a highlight of every year's show. They are each just the nicest folks in person, and their artwork the height of fantasy illustration—just look at their selected client list. Annie's Sea Serpent above is one of my favorite paintings in the entire genre (seriously, I love it), and Justin's treefolk like seen below are always something to look forward to seeing. A Gallery Gerard Secret Lair full of treefolk and sprites and serpents and dragons would be to die for; and maybe it's not that far-fetched after all.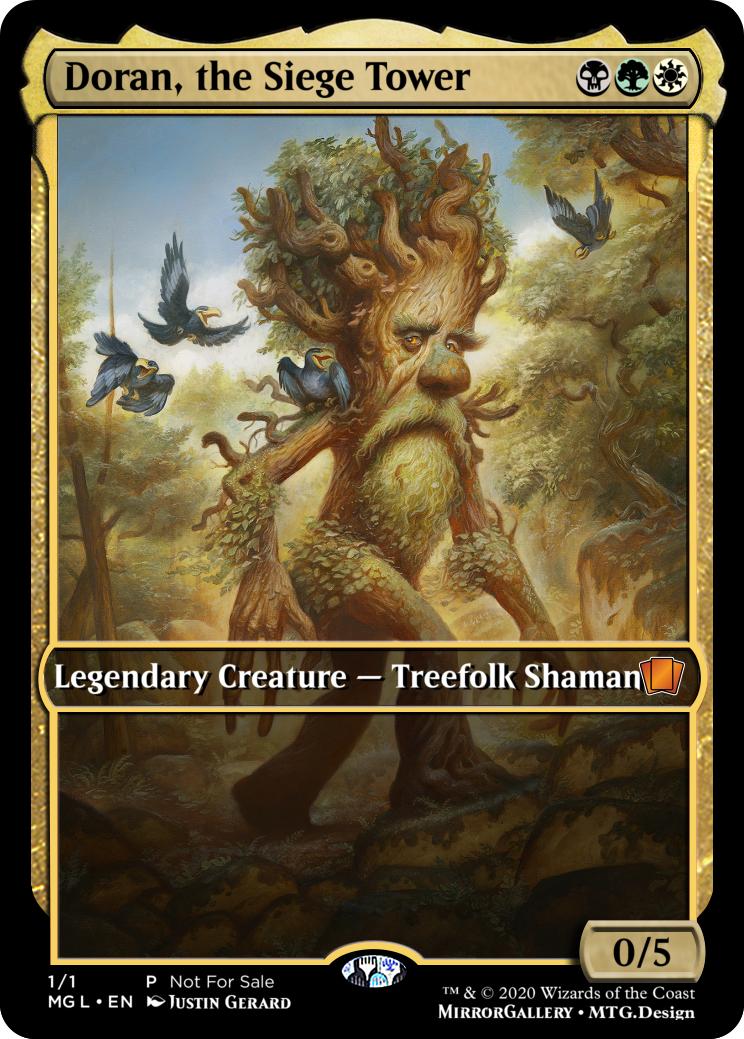 Wrapping Up
These are fifteen very different artists, and each have a decided way I could see fitting into Magic. I hope you enjoyed seeing all these different art styles, from the expressionistic to the abstract to the hyper-real and everything in between. Not everyone wants to illustrate for Magic, but in my opinion these are all names we should be seeing at the bottom of the card in the next few years.
I really enjoyed writing this, and it was quite the experience to step into the exceptionally large shoes of what a Wizards Art Director does every day. Their job is integral to what makes Magic, well, Magic and very much the reason I get to do what I do.
Before I go, I implore you: find and follow some of your favorite artists, and then do the same with their favorite artists. If your situation allows consider becoming a patron or commissioning a unique work, and remember that even a like, share, or retweet can go a long way to showing your support for your favorite creators. There's an incredible amount of joy that can be gleaned just from looking at a wonderful artwork, and it's something that's certainly helped me navigate these last few months.
If you enjoyed this article, stay tuned in the next couple of weeks when I toss the keys to the Mirror Gallery to Kristen, as she interviews another Magic artist hopeful who has taken the internet by storm with his recent fan art. And right here next time, Ryan Sainio and I are back on our basic land series with the next type as we look at some of Magic's most memorable Mountains.
Donny Caltrider has been playing Magic since 2002 and collecting original Magic art since 2017. He has an M.A. in Museum Studies from Johns Hopkins University and enjoys telling stories about art, objects, and the intersection of fantasy with real-life. You can find him on Twitter talking about #mtgart, museums, and other #vorthos related goodness. Follow along and continue the conversation!