On January 28, 2019, Fantasy illustrator and Magic: the Gathering artist Aaron Miller launched his latest Kickstarter campaign: Foil Token Packs! Each pack features 18 pieces of his original artwork printed on specially-designed token cards for Magic gameplay with brilliant foil finish.
The campaign is set to run for thirty days until February 27, 2020, and was fully funded in the first 48 hours. It is on pace to break all three of the initial stretch goals within the first week.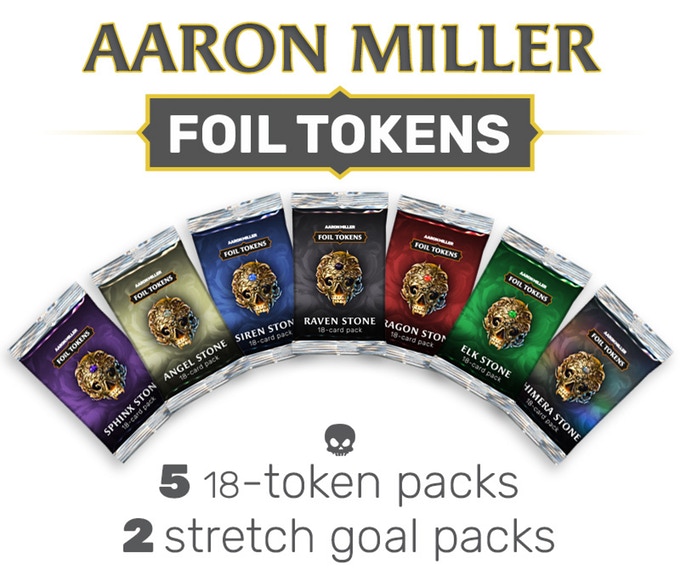 Miller's tokens began as a product of his Patreon page, where 129 patrons pledge $1,150 to each one of his original artworks, the majority of which are bound for one of his token cards.
This Kickstarter serves as the vehicle to bring those tokens to a much wider audience, not only in foil but as a "crackable" pack—something that's never been done before for Magic, and certainly not by a Magic artist.
There are five base packs, and two additional packs that were unlocked via stretch goals at the end of the first weekend. Each pack is aligned with a color of Magic, and features 18 of Miller's original paintings in token form. Each collection is below:
This slideshow requires JavaScript.
If foil original art tokens opened from a booster pack isn't cool enough for you, Miller also has metal versions of these tokens available as an option. Backers can create their own "pack" of three, or add individual metal tokens to an existing pledge at several different levels.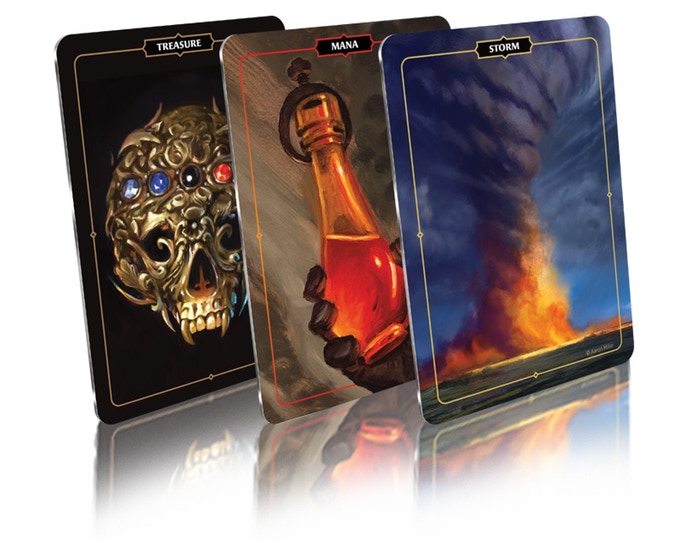 And beyond that, he's also added a handful of playmat options, including his freshly previewed Enlightened Tutor being the third initial stretch goal, available one the Kickstarter reaches $18,000. This is also the first (and maybe only) time you can get his Ardenvale Tactician Throne of Eldraine storybook art in playmat form.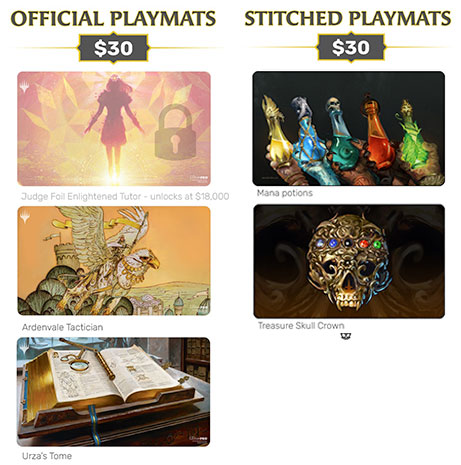 There is an unprecedented variety of backing options, from individual tokens and packs to different quantities, mixing and matching, and with or without playmats included. There is literally something for everyone, and at every price point.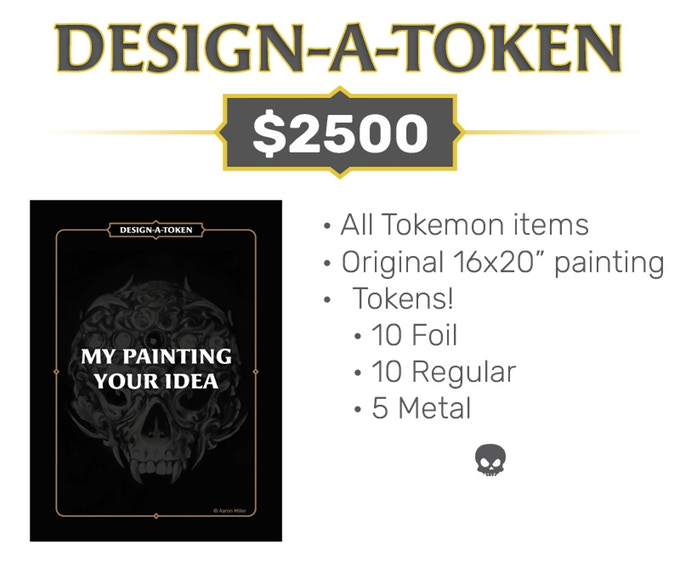 The top backing tier of the campaign is a special one, allowing a supporter to design their very own token to be painted by Miller. This level includes everything at the "Tokemon" level (so you get the regular goodies) plus the new token's original 16 inch by 20 inch painting, and a whole bunch of the printed tokens of that artwork. There are only two slots open at this level.
These foil tokens are really something exciting. As a Magic player since 2003, I've never been compelled to buy custom or foil tokens, but these are simply too good to pass up. The artwork is outstanding, the foiling fantastic, and the quality superb; they are exactly the type of accessory you need to bring to the table
Don't miss out, and become a backer today!
This post contains referral links from which Hipsters of the Coast may make a commission.
About the Artist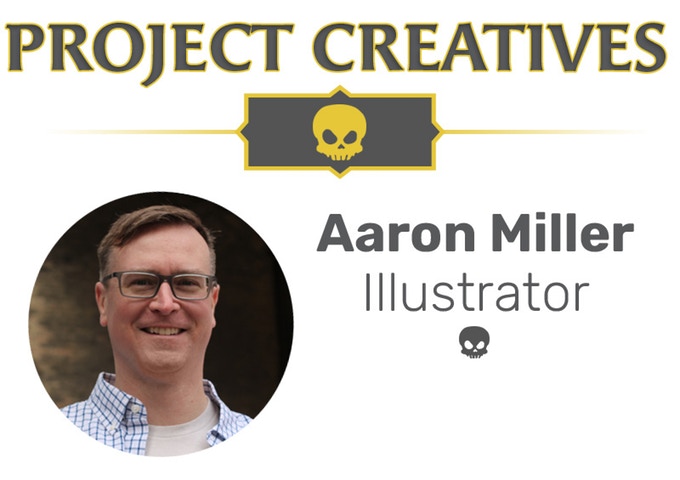 Aaron Miller has illustrated 87 cards for Magic since 2013, and keeps an active Patreon from where this now prolific Collector Tokens series originated. Now a Kickstarter veteran, Miller's campaigns are widely popular and have become an avenue to bring his original artwork to an incredibly wide audience.