On December 19th, 2019, fantasy illustrator and prolific Magic: the Gathering artist Jesper Ejsing launched his very first Magic Kickstarter, featuring his artwork as wide-format playmats.
The Kickstarter features eight of his most popular Magic illustrations with extended art borders, so that in creating a playmat version, the original image would not have to be cropped during the printing process. Each reward level includes a different number of playmats, with a top-tier opportunity to obtain one of his original Magic sketches along with the mat of your choice. This tier is limited to ten backers, and was all but sold out as of the writing of this article.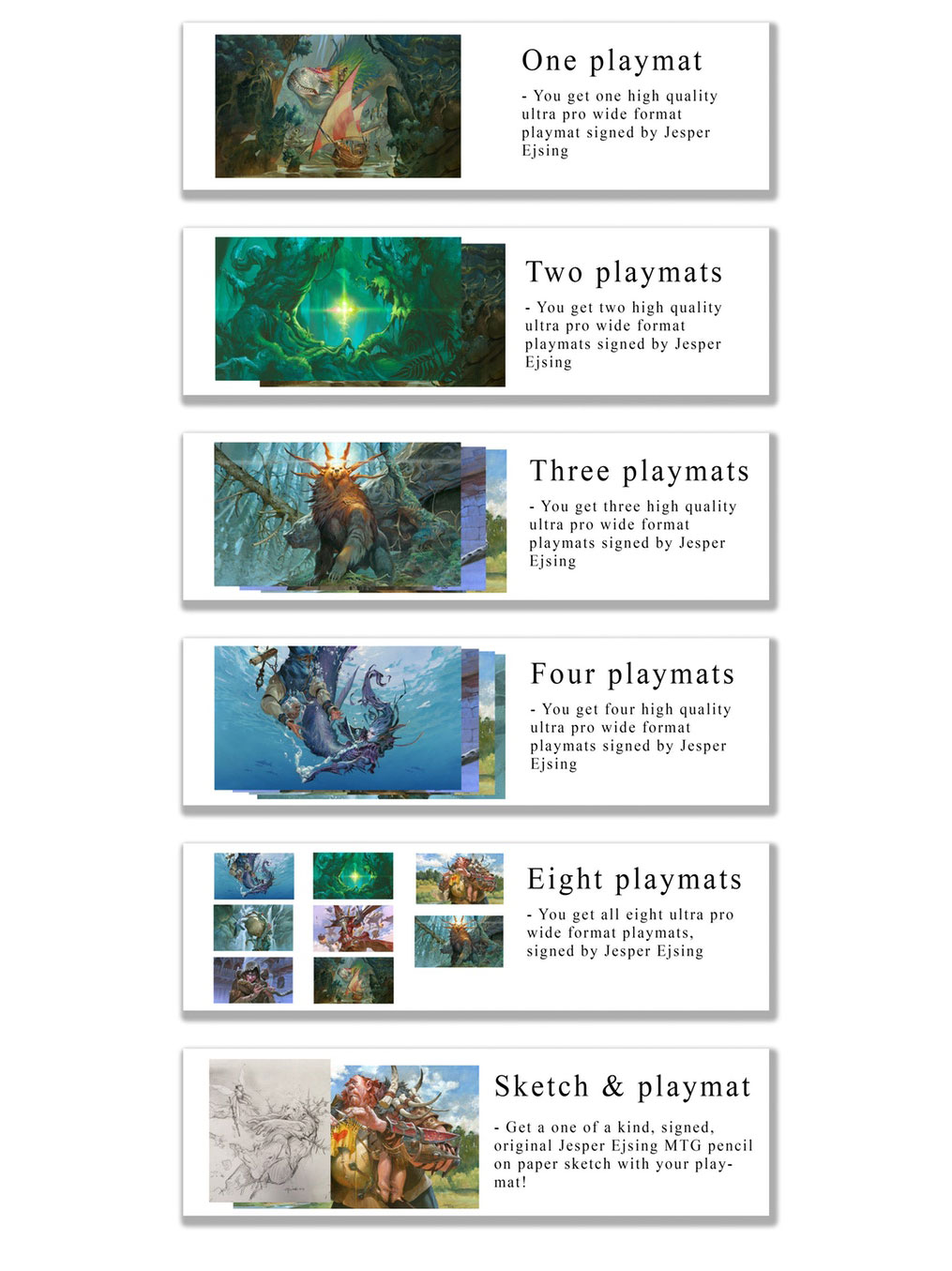 The 60 day campaign has a $22,340 USD goal. The project started slow as it began in the thick of the holiday season, but has picked up considerable steam over the last few weeks. So long as this continues, this campaign should have no problem reaching its goal and bringing these widescreen creations to fruition.
The Playmats
At the beginning of the campaign, Ejsing made eight different illustration options available in a wide-format.

Let's take a look at each of these enhanced, widescreen playmats to see why they might be the perfect periphery for you to play on: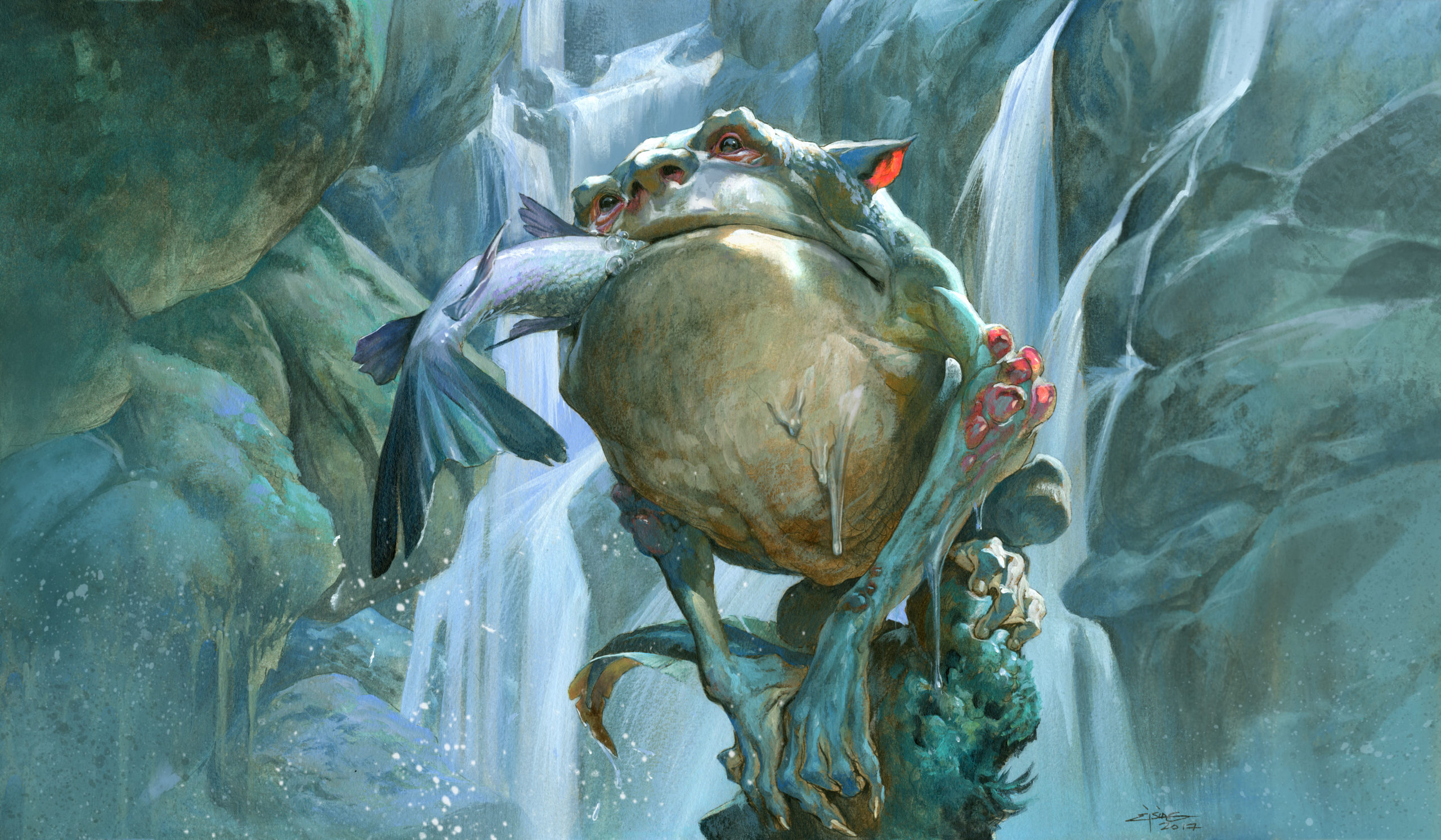 Ejsing's Slippery Bogle was found in the very popular the Ultimate Masters supplemental set. Not only is this card a staple in the archetype of the same name, but it also took home one of the most prestigious awards in the fantasy art world, the Spectrum Gold Award (Institutional Category) for 2019. A masterpiece artwork and staple card all in one is a hard combination to find.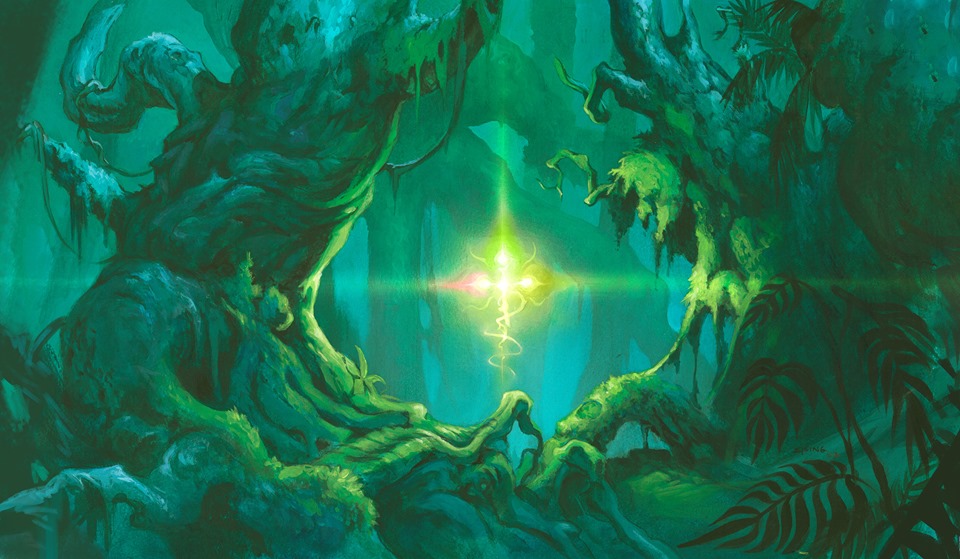 Believe it or not this is how this art for Naya Charm was originally intended to look, full format and not the zoomed in version you see on the card. Because other charms had already been approved, Ejsing's charm was cropped to make them appear more uniform within the card frame; this is your chance to play upon it in all its glory.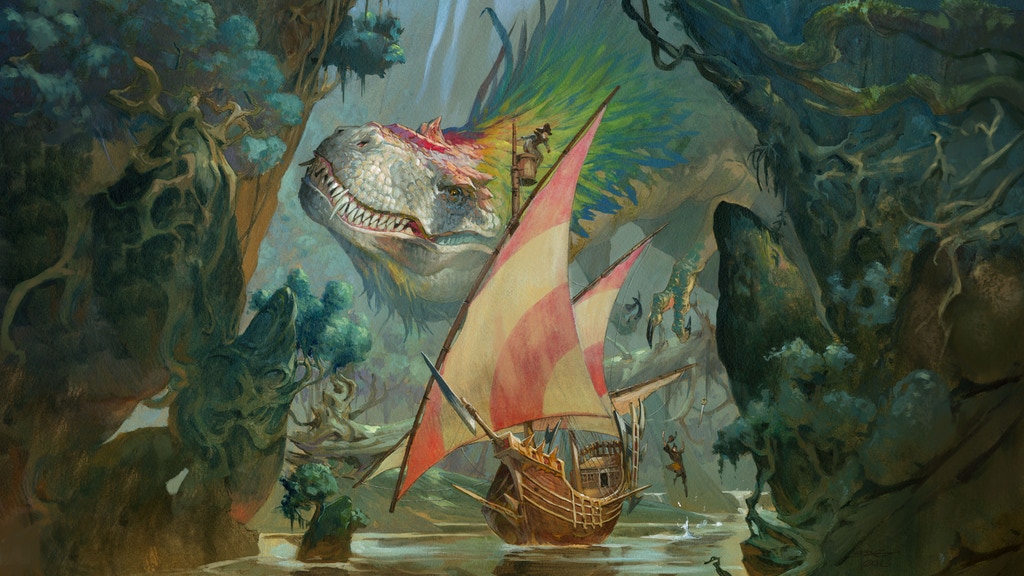 Colossal Dreadmaw has been reprinted five times between September 2017 and November 2019. I think it's because the art is so phenomenal, encapsulating the Jurassic Park of Magic on a single card that appeals to new and veteran players alike. Ejsing has given players even more jungle, and you can break this fan favorite out of the card and onto the table top.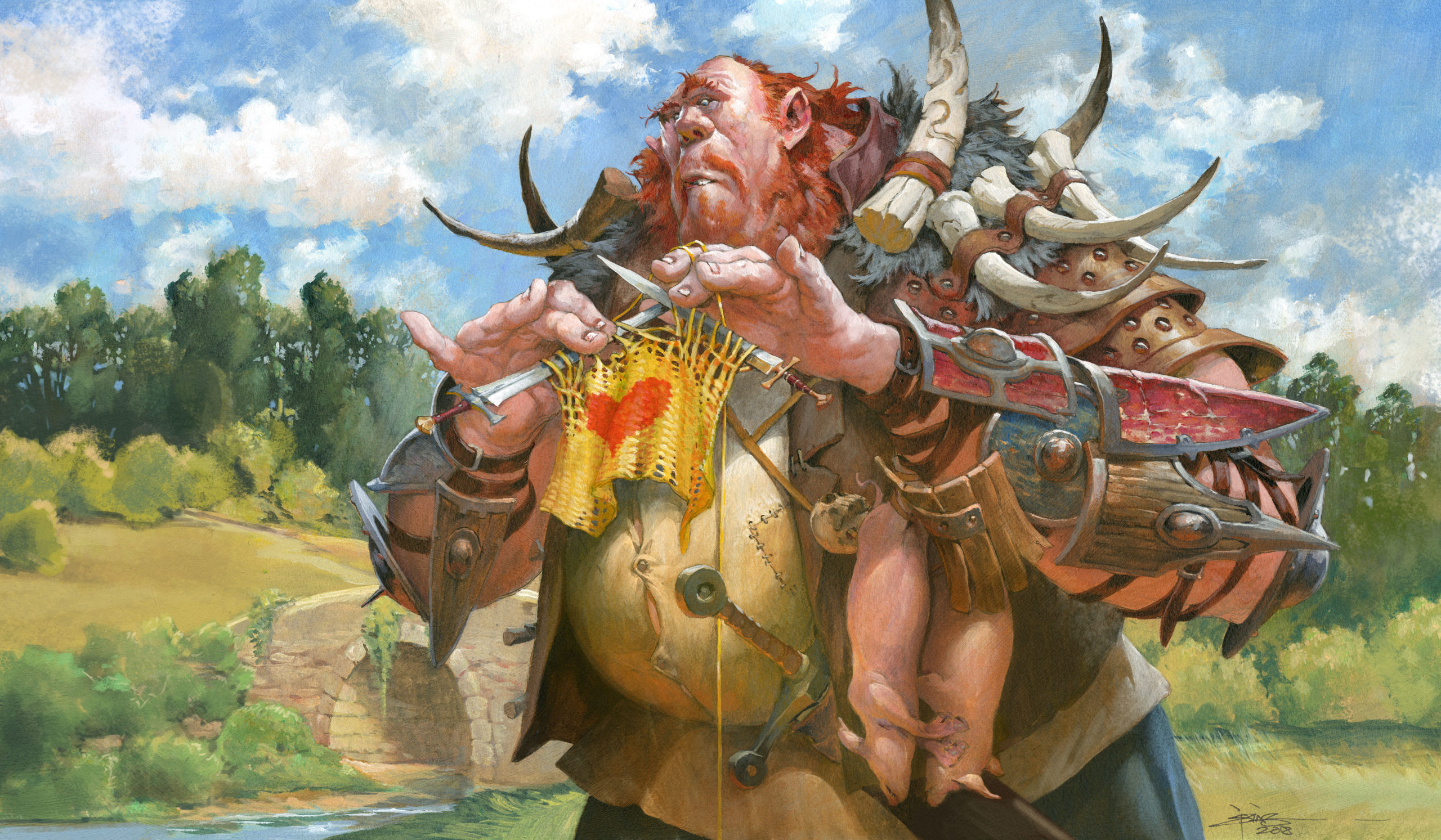 Pacifism is Jesper's favorite of the bunch, and one of his (and my) favorites among all his Magic illustrations. This playmat can be used for any number of decks, and would also look great framed and hung on the wall for the masterwork artwork it is. It is whimsy and wonder, all in one.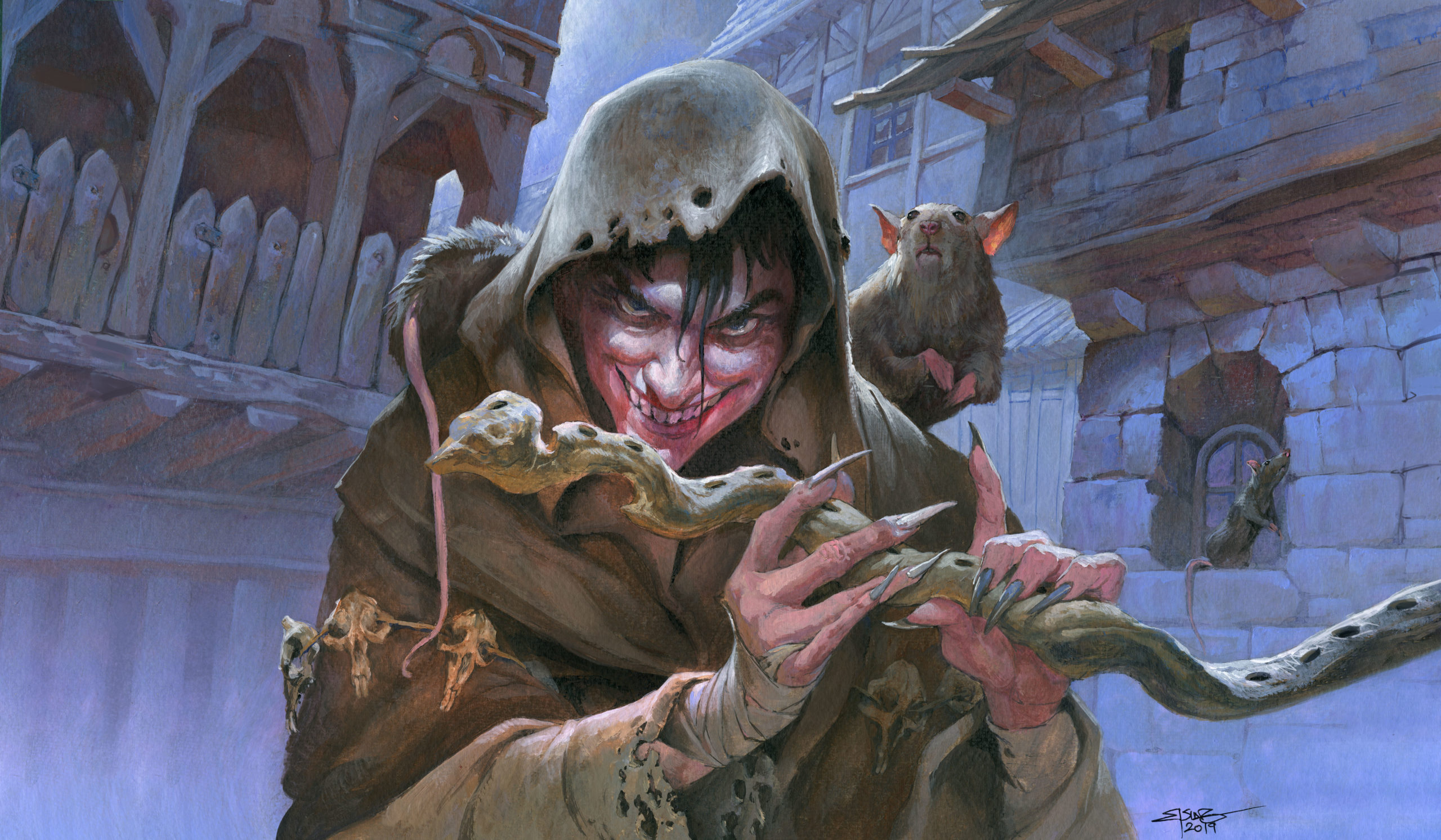 It's not often the Buy a Box promo gets playmat treatment, but Jesper being particularly fond of Piper of the Swarm has made it available exclusively through this Kickstarter. It's a phenomenal painting that works well in the widescreen format, and this is your only chance to grab one. Follow along, and don't sleep on it.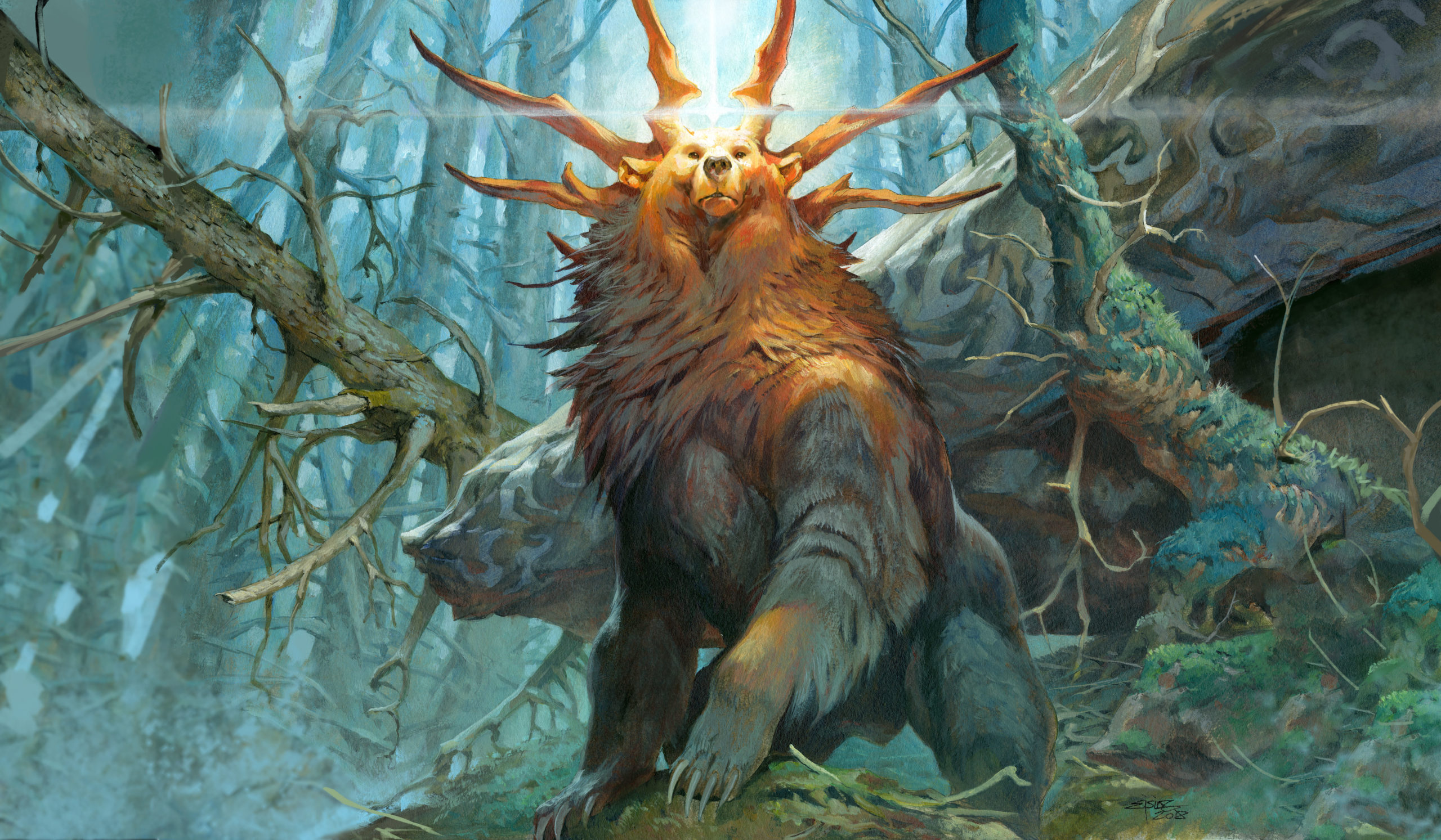 For those folks who have always wanted a Bear legend, or said "I'd build the deck if I had a perfectly themed playmat," the wait is over; no more excuses. Ayula, Queen Among Bears has arrived in all her forested splendor, and she is ready for your Commander table.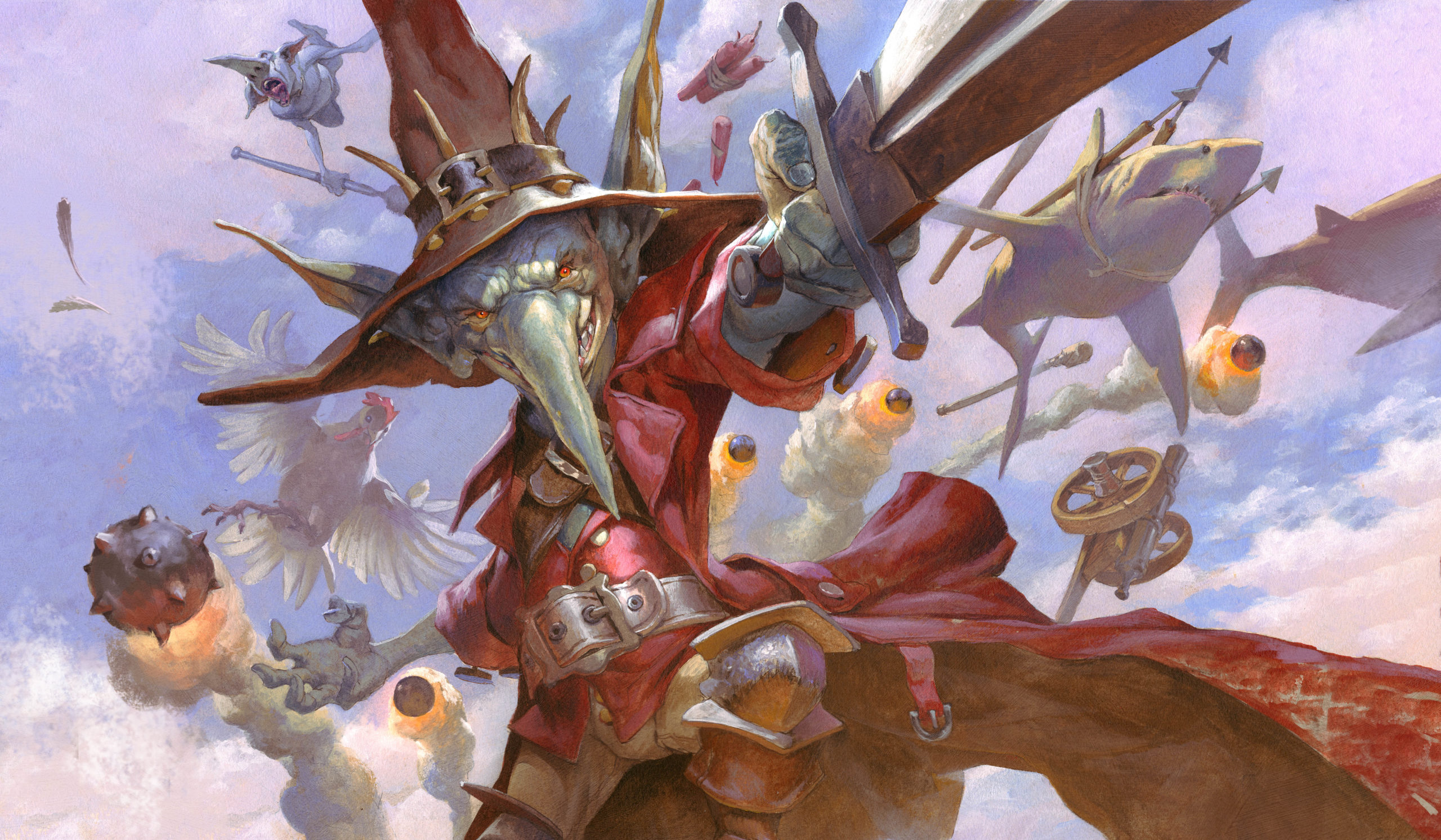 If you've not had the opportunity to see everything going on in this artwork larger than card size, then the time has come. Munitions Expert is the perfect mat for any Goblin deck, and this illustration being equal parts fantastic and fun will be sure to draw a second look from your opponent across the table.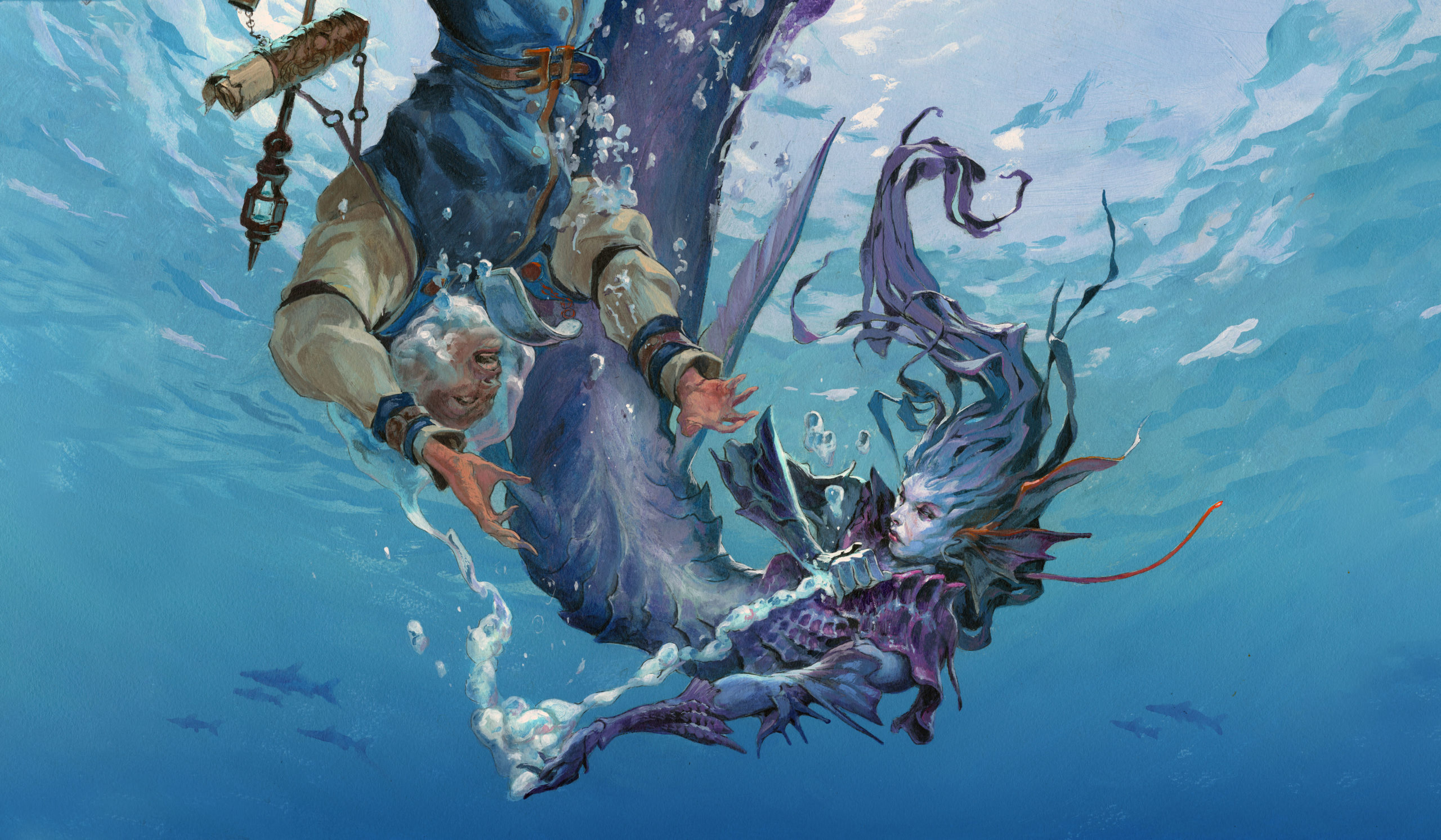 There just aren't that many options for merfolk-related playmats, so Fish players of the world can rejoice in the chance to get one of best artworks out of Dominaria in Merfolk Tickster. A once standard staple card that's also on-brand, in wide-screen playmat form, is available at last. This is a favorite of the artist, and I think it will be a favorite of the Kickstarter as well.
Before We Go…
It was mentioned earlier, but there is a very unique opportunity to collect an original Jesper Ejsing sketch as a part of this Kickstarter. There are only ten slots and they're almost gone. Jesper plans to post the ten sketches that will be made available once the campaign progresses a bit more; if they're not posted by the publication of this article, they will be soon.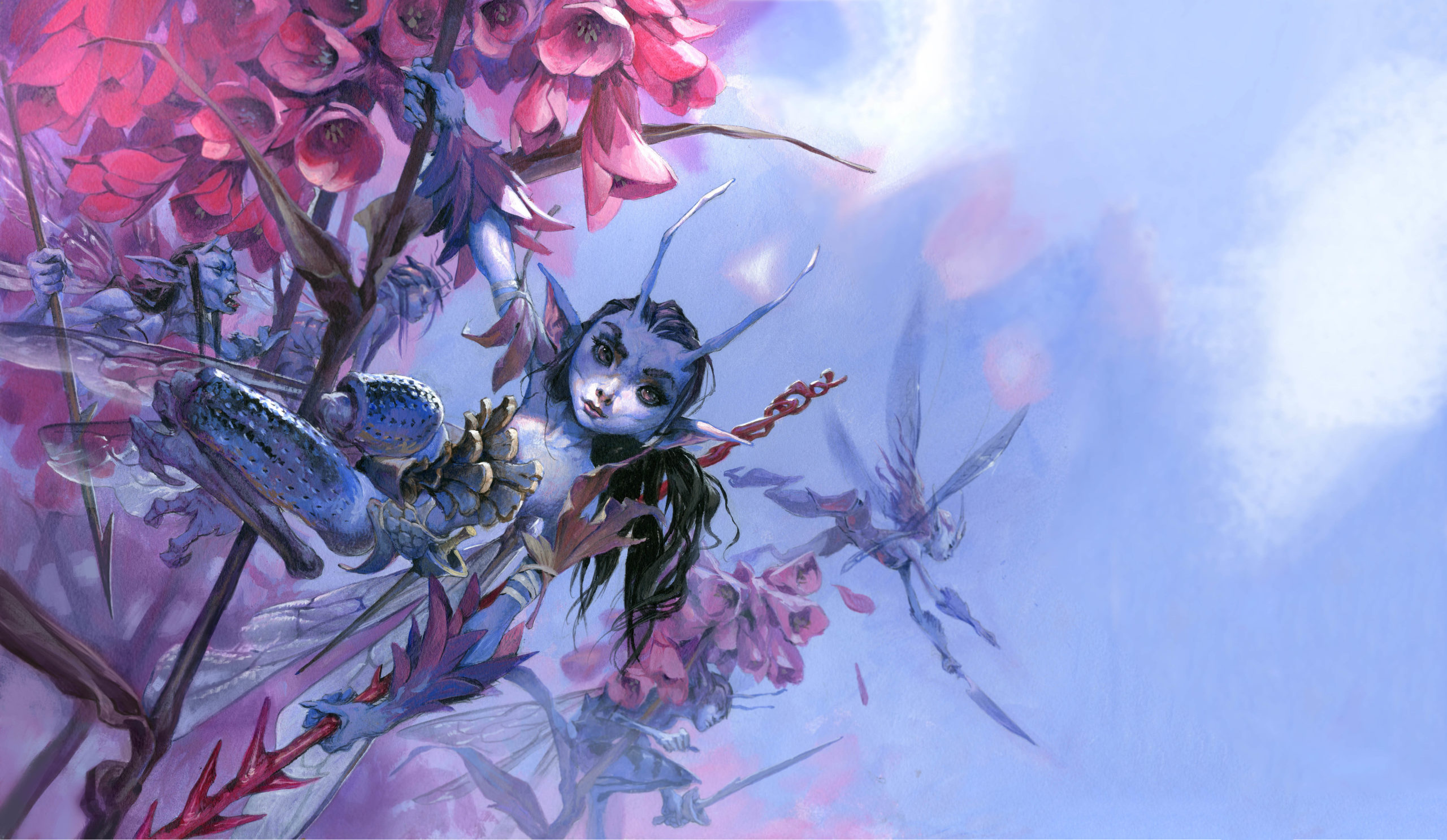 Also be on the lookout for stretch goals and new artworks added. These eight are but a fractional amount of his Magic illustration, and we could see other wide-screen works, like the Bitterblossom mat above, become available before this is over.
About the Artist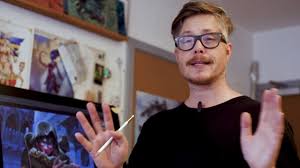 Jesper Ejsing has illustrated over 150 cards for Magic, and with 15 of those cards coming out in 2019 alone, I expect a lot of new work on the way in sets to come of 2020. He is an avid Old School and Commander player, and is wildly passionate about his work for this game he holds very close to his heart.
His work is unmistakable, and his treatment of faces and figures a style uniquely his own. This is a fantastic opportunity to own his work in the wide-screen playmat format, and support him as an artist of the greatest game in the world. I'm excited to see where this Kickstarter goes, and what you all choose as your new playmat.