You probably experienced the Secret Lair inundation from earlier this week, as Wizards announced their Secret Lair: Summer Superdrop happening at the beginning of June. It features 21 new pieces of art from more than a half dozen artists, many of whom are brand new to Magic. The Secret Lair product has become one of my favorite releases: it's not logistically perfect, but it takes cards that I want to play, commissions creative and inventive art themes, and brings new artists into the fold of Magic illustration.
I am always on the lookout for artwork I'd love to see in Magic, both at shows like IlluxCon and Lightbox Expo, or while scrolling through Twitter. It was more than a year ago now when I started a "Magic Artist Wishlist" of sorts, and it's never come to publication mostly because folks like Iris Compiet, Andrew Mar, and Justyna Gil were being commissioned faster than I could write! I restarted this article about a week ago, determined to finally finish it this summer, and this Secret Lair announcement timing is too perfect to not run it now.
What follows is a list of artists whose work I think would be an excellent fit for Magic, either as a Secret Lair lineup or in many cases across the wider range of different products in Magic. They range from fantasy art veterans working on projects adjacent to Magic to up and coming rising stars in the imaginative realism and fantasy genres. For as many as I could, I've taken a piece of their personal work and placed it into a Magic card frame via mtg.design. These are obviously not official, and just a quick visual example of what something might look like. I couldn't do them all, but hopefully you get the idea of how amazing some of these styles might look.
Please note, none of the following folks were notified about being in this article and these are solely my opinions. If any of them are concurrently working with Magic, meaning they've already been commissioned and we just don't know about it yet, their inclusion here is purely coincidental.
Now let's see some art! This is My Magic Artist Wishlist.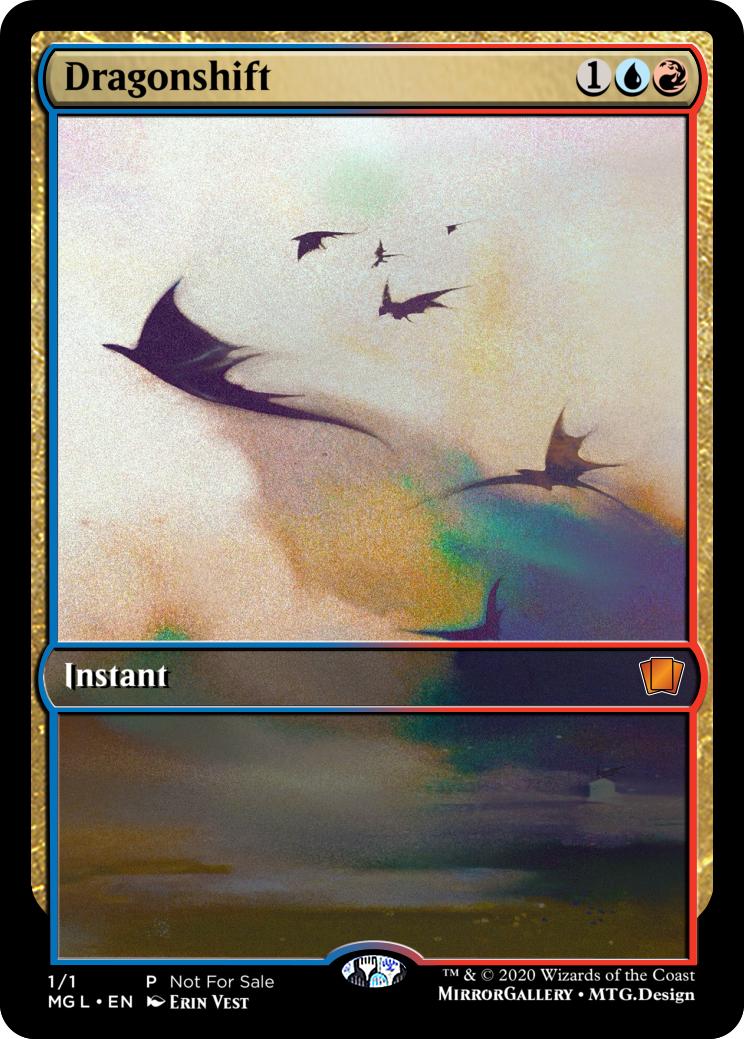 I came to Erin's work when it was shared on Twitter by Magic's own Seb McKinnon, and I was immediately mesmerized.
She is a two-time Muddy Colors Rising Star Honorable Mention, and has been published in both Spectrum and Infected by Art. Her work creates a profound sense of wonderment; it's like stepping inside your favorite familiar storybook, expressive and full of color, both a place brand new but as if you've been there a hundred times before. I want a Secret Lair full of her art, to visit these places she's created again and again. Bravo Erin—more please!
I first saw one of Crystal Sully's creatures when she posted her new piece for Humblewood on Twitter called the Wakewyrm. I'm a sucker for sea serpents, so I went to check out the rest of her portfolio. It's chock full of creative creature designs, brilliant colors, and talons and teeth of all shapes and sizes.
She recently announced she's started working with Dungeons & Dragons. Seeing as they're building neighbors, I hope it bleeds over into some future Magic commissions as well!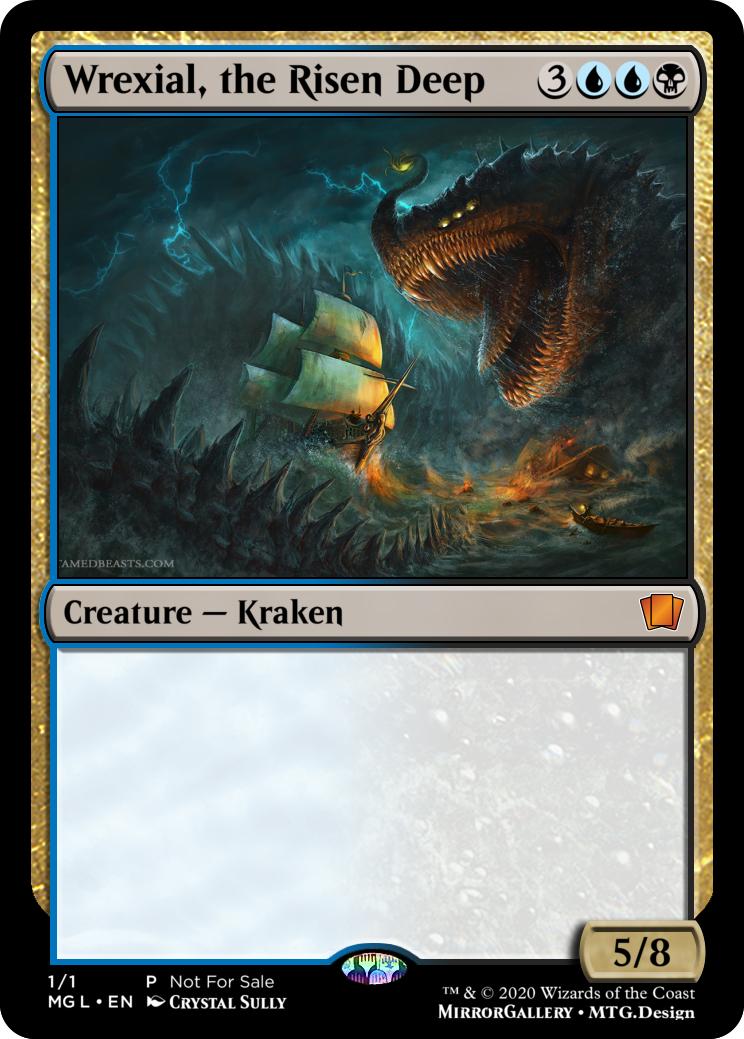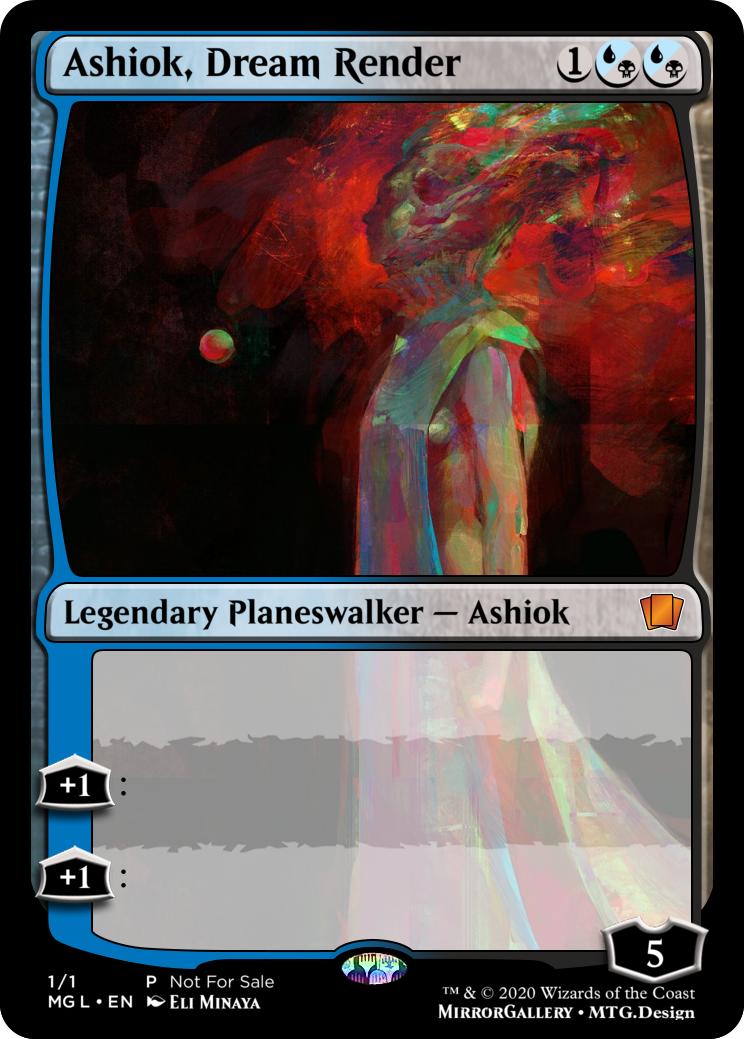 Another Art Twitter find was the work of Eli Minaya, and I believe it was Magic artist Tyler Walpole who initially retweeted one of his collages onto my feed.  I've been hooked and following along ever since. His abstraction and vast spectrum of color is captivating, and some of these things he's put to paper could have only been found in the deepest of dreams.
His artistic range is wide, and he can go from what we see above to the example below, originally created for a Wizards-focused portfolio. His talent is something special, no doubt, and one I'll enjoy watching closely for a long time. It would be awesome to see these collages come to Magic.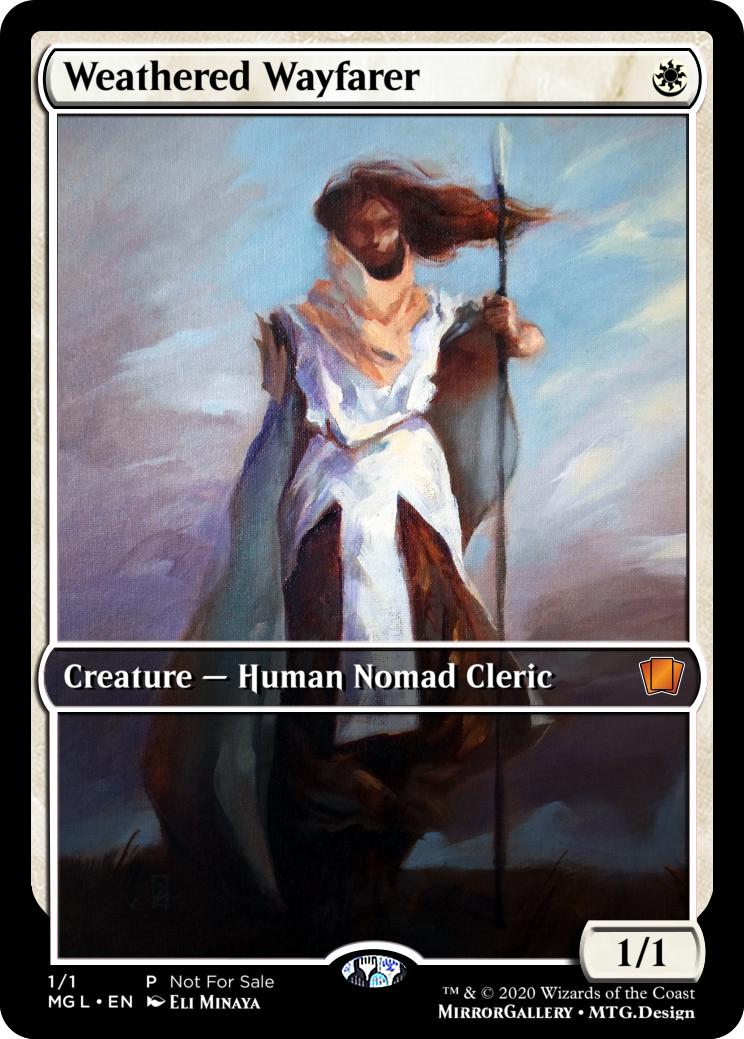 I found Serena Malyon's work by chance: another artist shared the above piece on Facebook and it happened across my news feed. Since then I've followed her new illustrations closely on Twitter, with her most recent work being these fantasy landscapes like this all-but Overgrown Tomb:
A Spectrum and Infected by Art published artist, her art has that storybook aspect I love. With a touch of modernism, surrealism, and something new each and every time; these are rare and sublime combinations indeed. The possibilities are endless when it comes to potential commissions, and I had a bit of fun turning some of her other profile pieces into basic lands.
This slideshow requires JavaScript.
Work by Serena Malyon, reimagined as basic lands
I could totally see these in Magic alongside her more traditional landscapes. Maybe one day we will.
I was fingers-crossed that Detective Pikachu artist RJ Palmer would have something in Magic's latest set, Ikoria: Lair of Behemoths. His realistic Pokémon were an absolute internet sensation, and his hyper-realistic rendering of fantastic beasts is nothing short of S-tier.
I met RJ at last year's Lightbox Expo and got to hear about some his work first-hand, and it was an experience I won't soon forget. Imagine with me a Secret Lair of Magic's most famous creatures, each done RJ-realistic style like his Pokémon series seen: Shivan Dragon, Nightmare, Tarmogoyf; it would be something to behold, and oh so cool. As far as I'm concerned, RJ Palmer in Magic is just a matter of when, not if.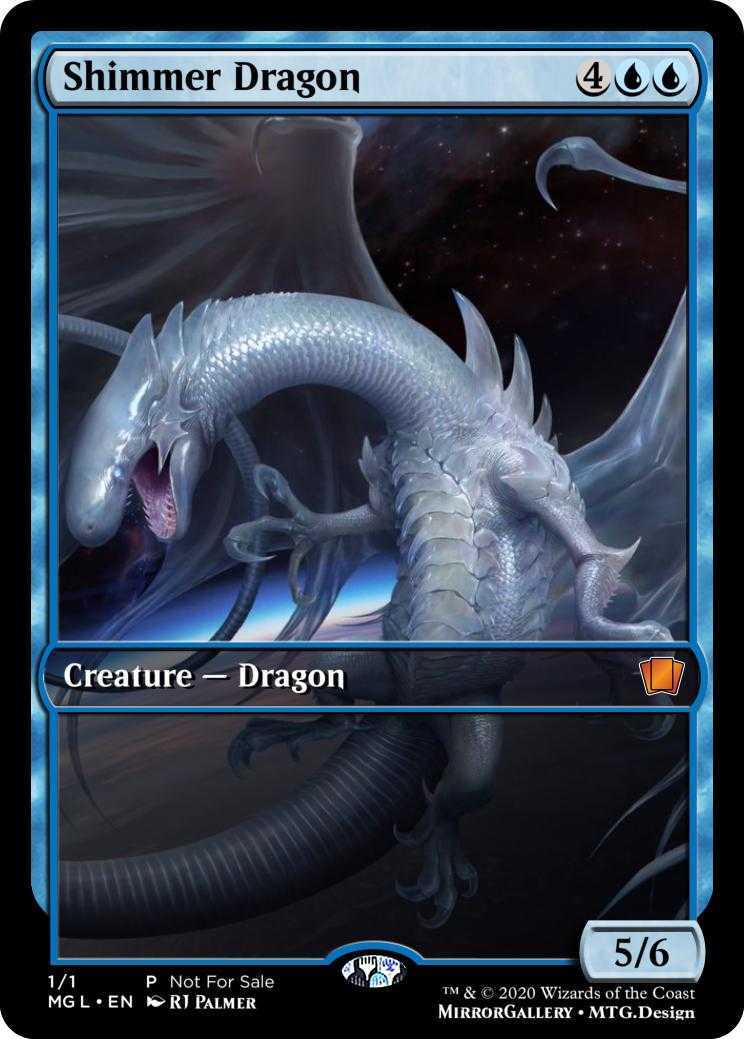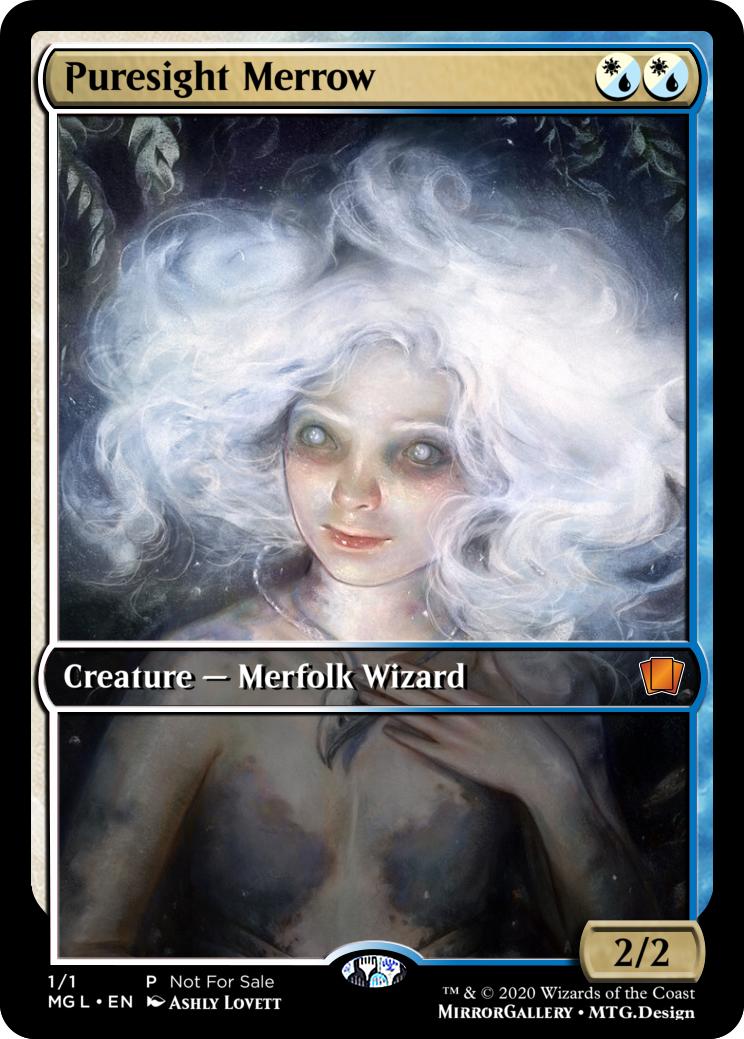 I've been following Ashly's The Little Mermaid project over the last few years as it's developed from a postcard to a test book to a full blown Kickstarter'd publication after visiting her table my first year at Illuxcon and a chance meeting in Jeremy Wilson's booth the following year. At last year's IX Showcase, Mike Linnemann called me over and asked rhetorically (as he does) "What's this look like in Magic to you?" Her art is a bullseye for the kithkin of Lorwyn and Shadowmoor.
The big, luminous eyes and air of etherealness would be a perfect match if we were ever to return to this world, and she could create these characters in both light, and darkness.
She also did her own take on Liliana for Gallery1988's Magic: the Gathering show. After seeing The Path Not Traveled Secret Lair from Monday, I think there is a certainly place for her Planeswalker renditions too!
I met Bryan three years ago at Illuxcon, his first showing there. Hhe all but sold out his booth of these brand new Imaginative Landscapes he was creating. The following year he was back and once again sold a majority of his wall; people just could get enough of his work, I among them. An incredibly accomplished fine artist, his experimental and sci-fi-esque realms are next level and entirely unique, incorporating realism and earth elements into these worlds for beyond our galaxy.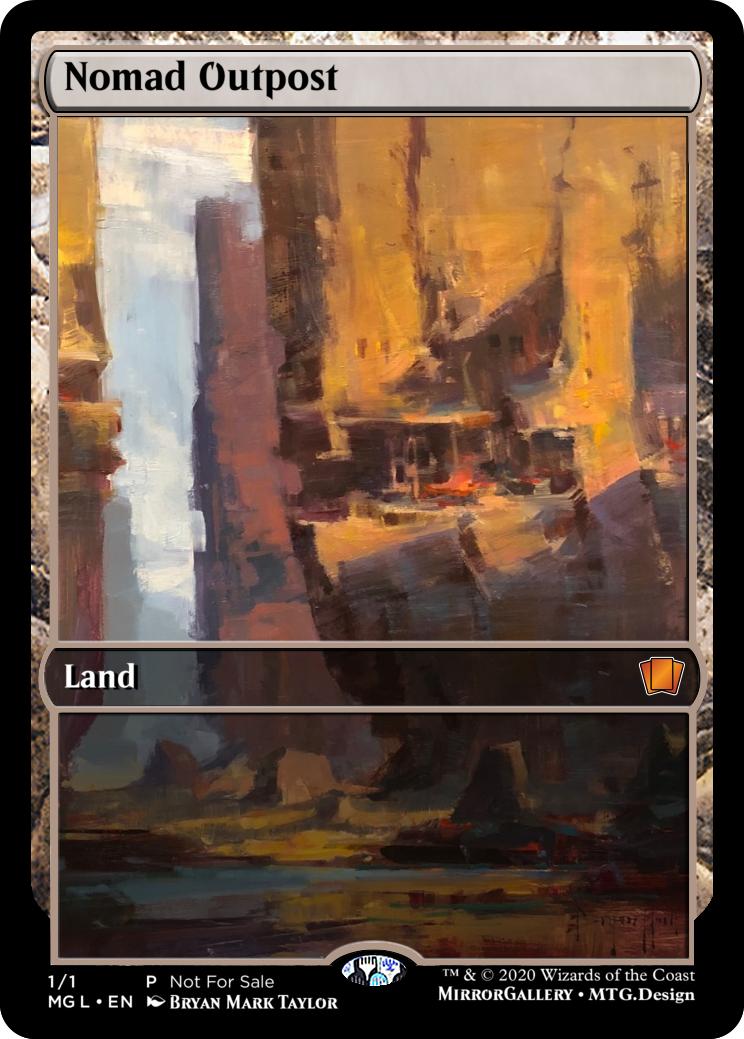 He's only been working in the genre the last few years, and while it would take a special setting, I'd love to see something like these landscapes come to a plane in the Multiverse.
More to Come Tomorrow
We arrive at the midway point of my wish list. Come back tomorrow as we finish our journey through an imagined future of Magic illustration!
Remember, to see original #mtgart and other #vorthos related things, follow me on Twitter. Feel free to ask questions or retweet to continue the conversation. Be well everyone, and see you next time!
Donny Caltrider has been playing Magic since 2002 and collecting original Magic art since 2017. He has an M.A. in Museum Studies from Johns Hopkins University and enjoys telling stories about art, objects, and the intersection of fantasy with real-life. You can find him on Twitter talking about #mtgart, museums, and other #vorthos related goodness. Follow along and continue the conversation!