Wizards of the Coast announced that the release of Magic: The Gathering's next set, March of the Machine, will be accompanied by three Secret Lair drops.
Don's miss our coverage of the full panel, the five Commander decks, and the sneak peak at March of the Machine: The Aftermath that were also revealed during the panel!
All three of the drops will feature cards in showcase frames from throughout Magic's recent history, finished in the new Halo foil treatment that will debut in March of the Machine. Each showcase frame will be represented on a single card among the three drops, with no repeats.
Wizards only showed off one of the three drops today: "Showcase: March of the Machine Vol. 1." The drop contains five cards, all in showcase frames from the set (or plane) that the card originated from, with new art: Wheel and Deal, Questing Beast, Olivia Voldaren, Walking Ballista, and The World Tree.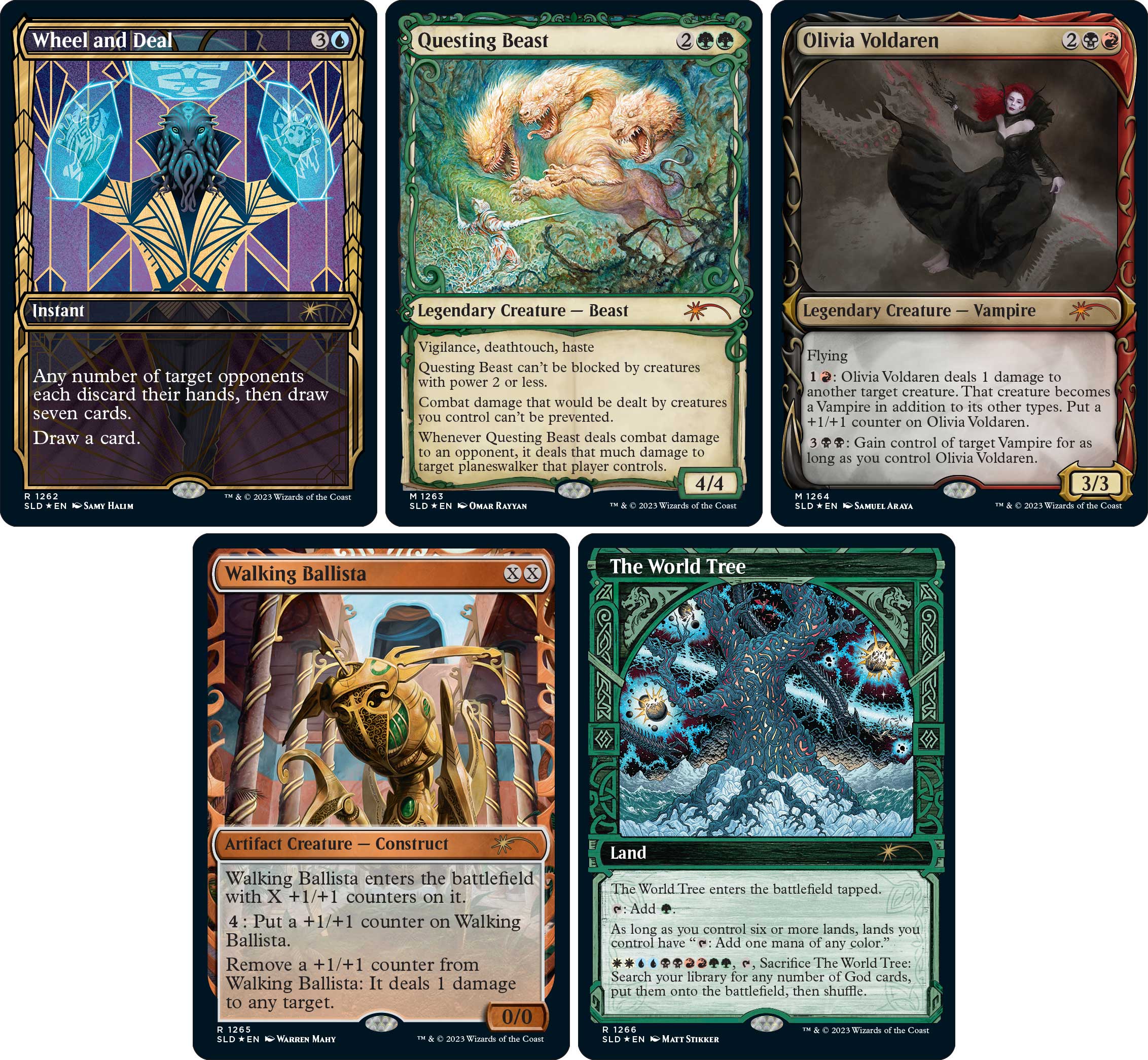 There was no word on the price of the drop, when it would be available for purchase, or if there would be non-foil versions in addition to Halo foil.
As for the remaining two drops, "Vol. 1" definitely implies that at least one of them will be similarly constructed with five cards in showcase frames—though it is highly likely that they both are and that they're just Vol. 2 and Vo. 3.