Wizards of the Coast announced the "Prime Slime" Secret Lair drop today. It will be available for purchase for 48 hours (until Wednesday at 12 PM Eastern) and features five full-art, borderless Ooze-themed cards for $29.99 with an estimated ship date of mid-October to the end of November.
The Prime Slime drop contains four Ooze creatures—Necrotic Ooze, Acidic Slime, Scavenging Ooze, and The Mimeoplasm—as well as Voidslime. The vibrant art for all five cards was done by Wizard of Barge, also known as Dakota Cates.
This is the 24th announced drop in the Secret Lair Drop Series, following June's Summer Super Drop of six different drops—the delivery of which were delayed due to the COVID-19 pandemic and just began arriving at distribution centers yesterday.
Check out the awesome cards and art below!
Necrotic Ooze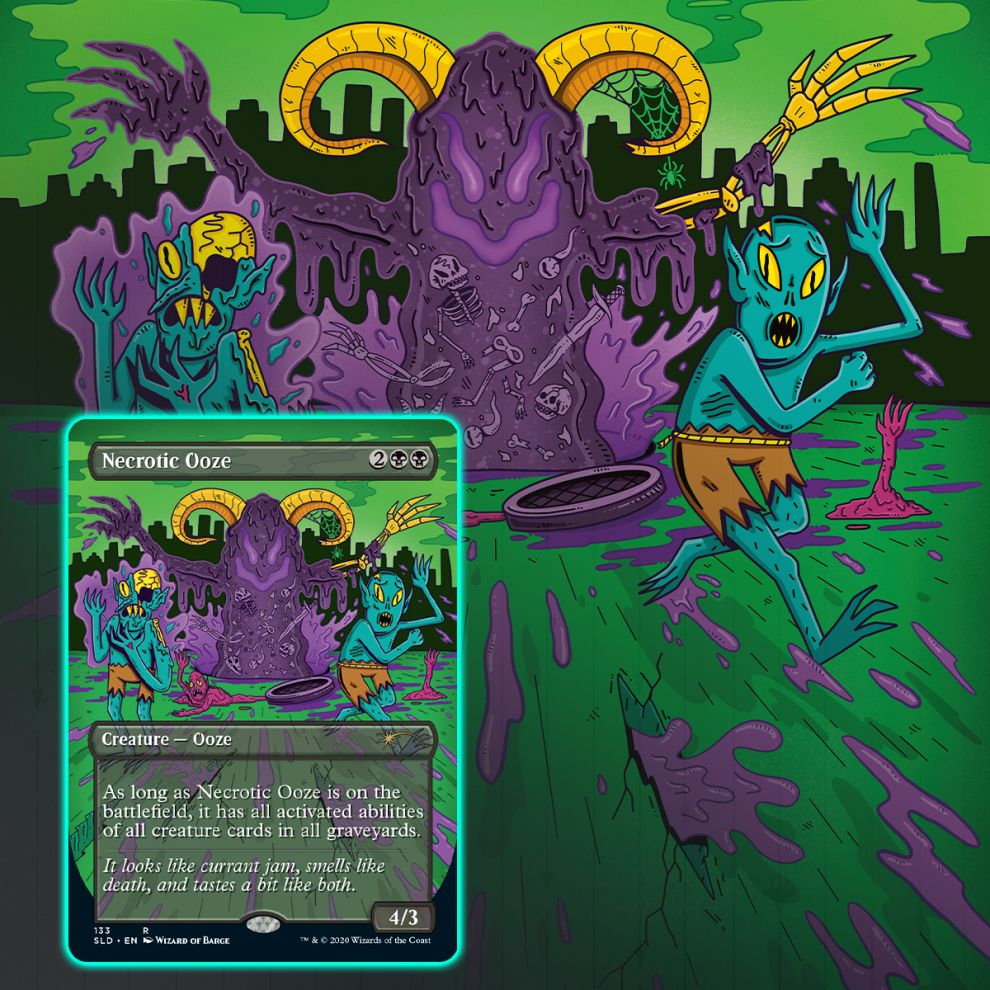 Acidic Slime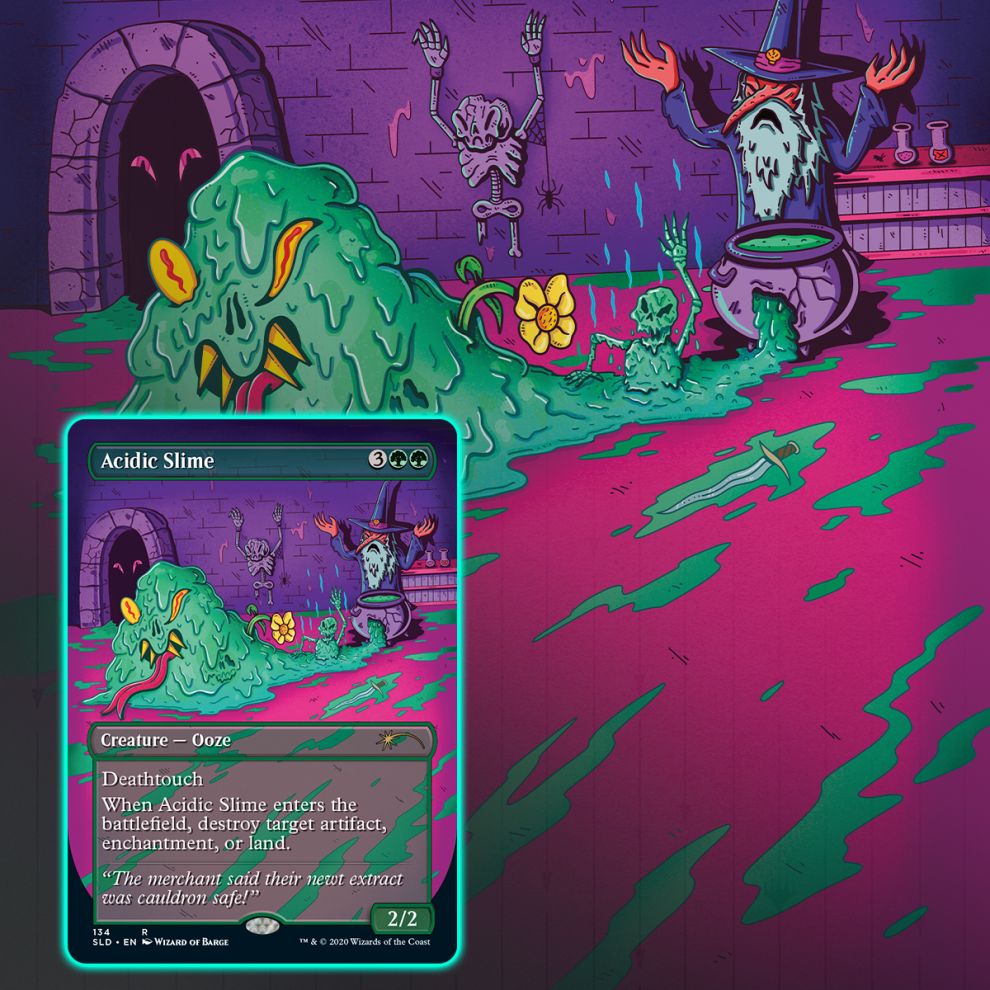 Scavenging Ooze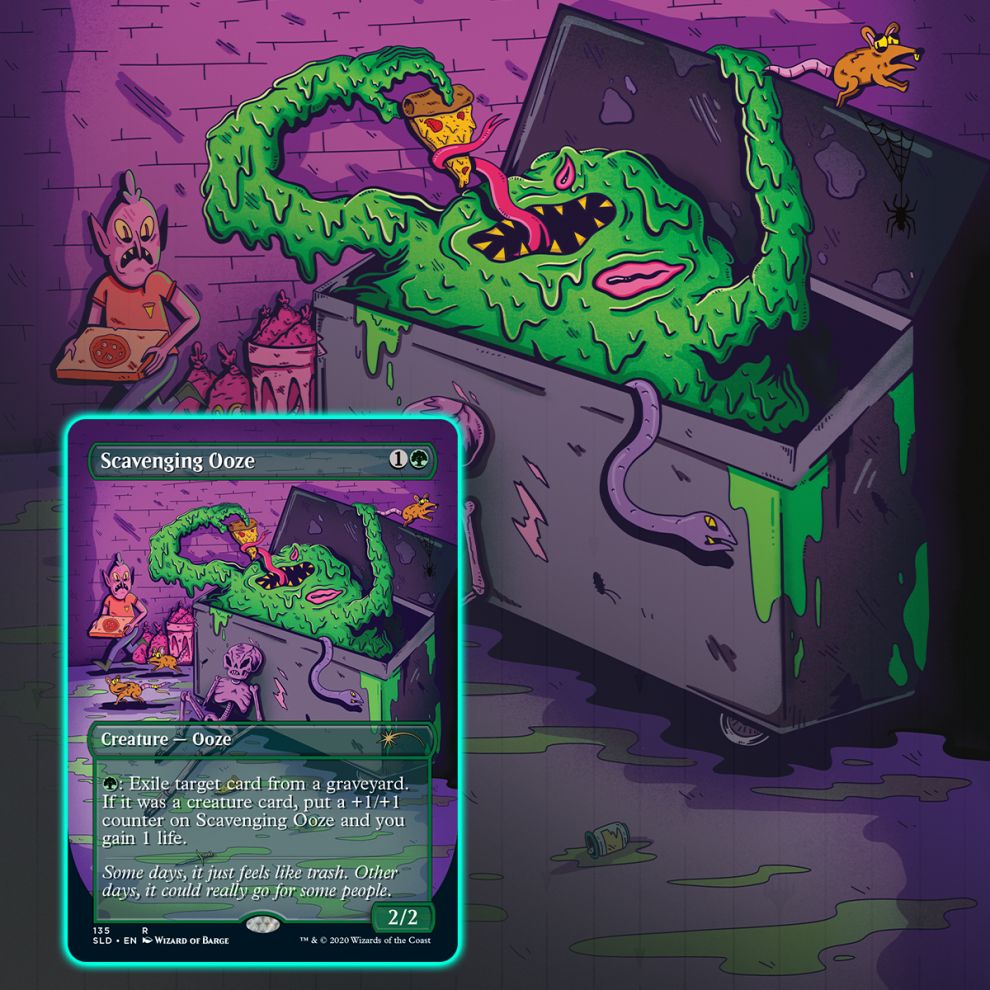 The Mimeoplasm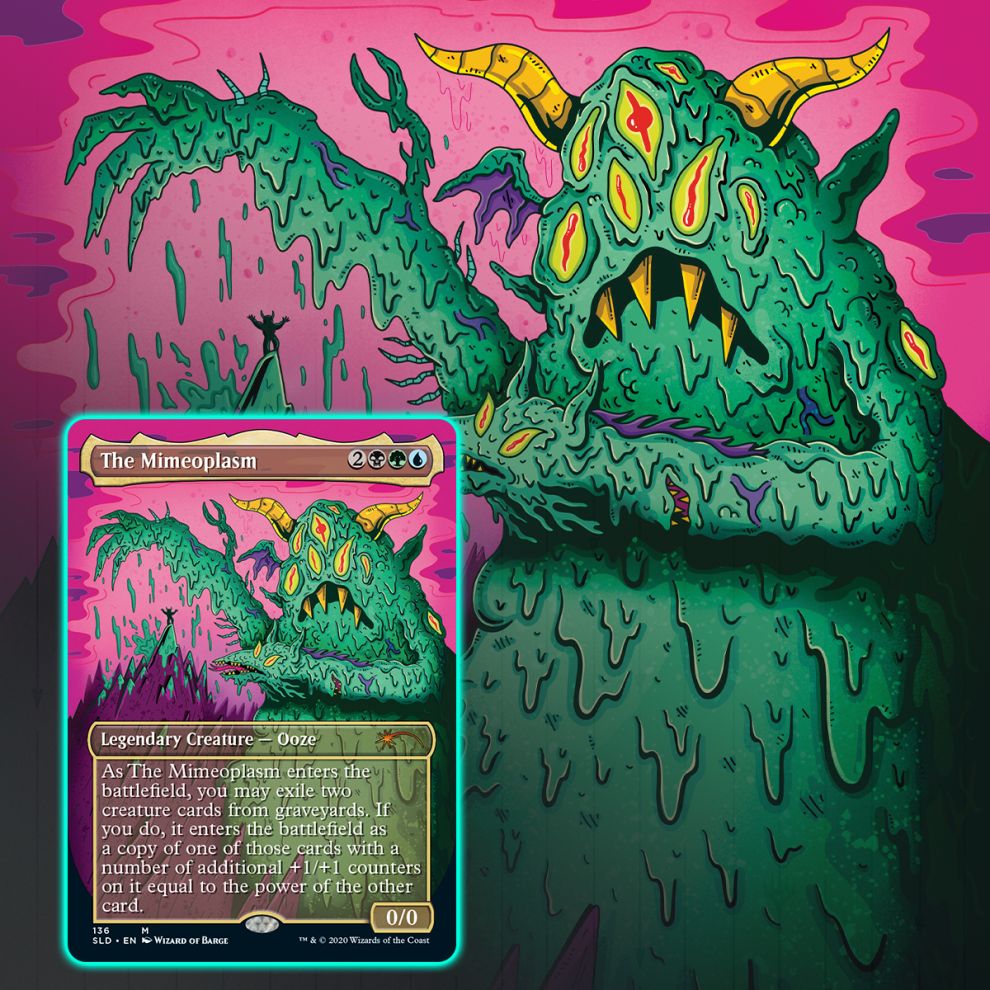 Voidslime