Today, Wizards of the Coast revealed Year of the Rat, the next drop in the Secret Lair Drop Series. It will be released on Monday, January 27 at 12 PM Eastern for $39.99 on the Secret Lair store, where it will only be available for a 24-hour period.
The Year of the Rat drop is named after the Chinese lunar calendar, which names each year after an animal in the Chinese zodiac in a 12-year cycle. 2020 is the Year of the Rat on and, as such, the drop will contain eight foil Rat cards: five copies of Rat Colony, one Ink Eyes, Servant of Oni, one Marrow-Gnawer, and one Pack Rat, as well as a digital code for MTG Arena sleeves with the new Pack Rat art.
This slideshow requires JavaScript.
The drop is timed to coincide with the 2020 Chinese New Year, which will be celebrated on Saturday January 25. The art for the cards in Year of the Rat also reference the Chinese New Year by featuring red lanterns like those that are seen at the Lantern Festival that follows the new year celebrations.
Meris Mullaley, the creative director of the Year of the Rat drop, explained exactly how each piece connects to the new year traditions.
Pack Rat by Fiona Hsieh
Pack Rat "is leading a procession to bring food, gifts, and good wishes for the new year."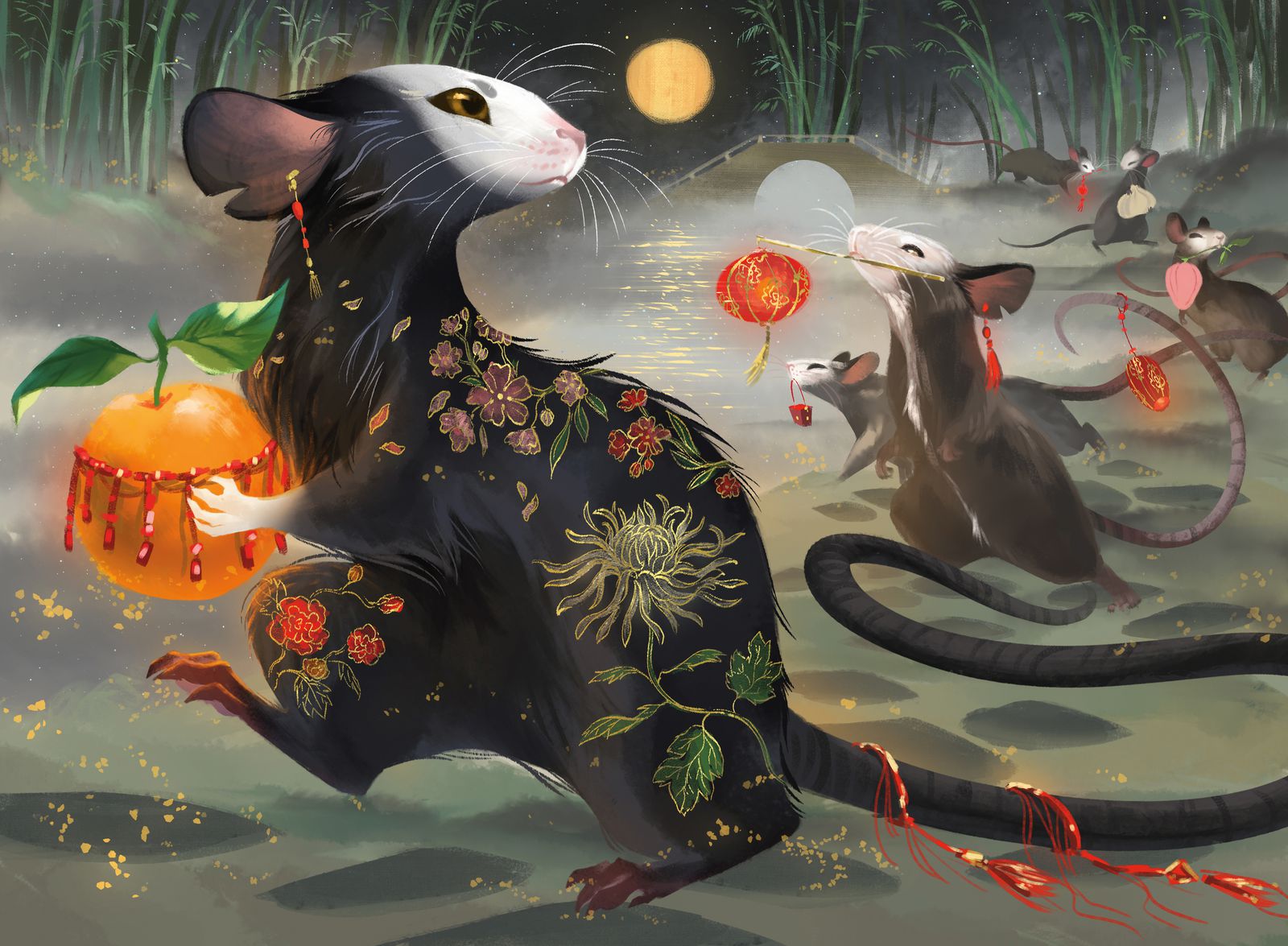 Art for Pack Rat by Fiona Hsieh from the Secret Lair Year of the Rat drop.
Rat Colony by Kisung Koh
Rat Colony shows "a happy, loving family (with whiskers and tails) decorating their den for the new year festivities."
Marrow-Gnawer by Jenn Ravena
Marrow-Gnawer "welcomes his large family to the new year banquet celebrating good food and good company."
Ink Eyes, Servant of Oni by JungShan
Ink Eyes, Servant of Oni "is the legendary rat that just jumped off the ox's nose to become the first animal of the Zodiac."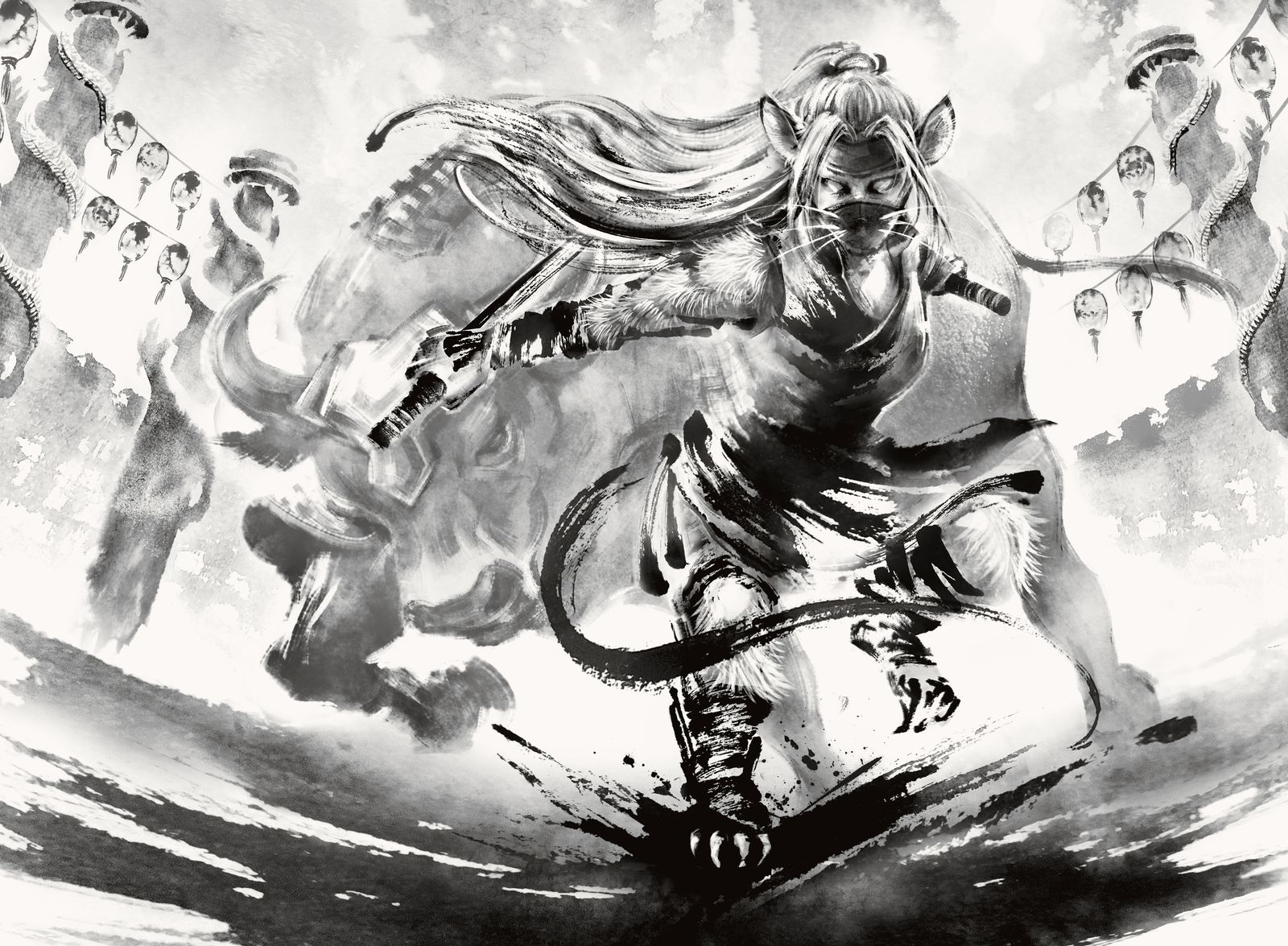 Art for Ink Eyes, Servant of Oni by JungShan from the Secret Lair Year of the Rat drop.Year of the Rat is the ninth drop in the Secret Lair Drop Series, a new sub-brand of Magic: the Gathering products that will "explore new (and potentially weird) ways to celebrate the original strategy card game and its fans" that debuted in December 2019. Like previous drops, the Year of the Rat will be printed to meet demand and won't run out of stock—though it will have a 10 per customer limit. The drop will be available internationally, as well, to most countries in Europe and a select few in the Asia-Pacific region. (Check the full list here.)