This morning, Wizards of the Coast announced a new entry to its Secret Lair Drop Series for International Women's Day. The drop will contain five legendary women from Magic's history, all illustrated by women, and will be available for $49.99 on March 8, 2020.
The five cards featured in the International Women's Day drop are Captain Sisay, Meren of Clan Nel Toth, Narset, Enlightened Master, Oona, Queen of the Fae, and Saskia the Unyielding. Each card will have an extended frame with alternate art by some of Magic's finest women artists: Mila Pesic, Livia Prima, Cynthia Sheppard, Anna Steinbauer, and Magali Villeneuve.
"In fact," Wizards says, "everyone who worked on this product—the artists, creative directors, producers, package designers, and flavor text writers—were all women."
Like previous Secret Lair drops, the International Women's Day drop will be available for 24 hours starting March 8, 2020 at 12 PM Eastern from the Secret Lair store. It will cost $49.99 with Wizards donating $25 per unit sold to the World Association of Girl Guides and Girl Scouts, "a charity of choice of International Women's Day." It will have a limit of 15 per customer, will come with a Saskia MTG Arena sleeve style, and will ship to the US, Canada, most of Europe, and some APAC countries. (Check out the full list here.)
This drop is the 14th drop in the Secret Lair series since the product line was announced last November. The International Women's Day drop follows the five Theros Stargazing drops that were available during the weekend of the World Championship.
Captain Sisay by Magali Villeneuve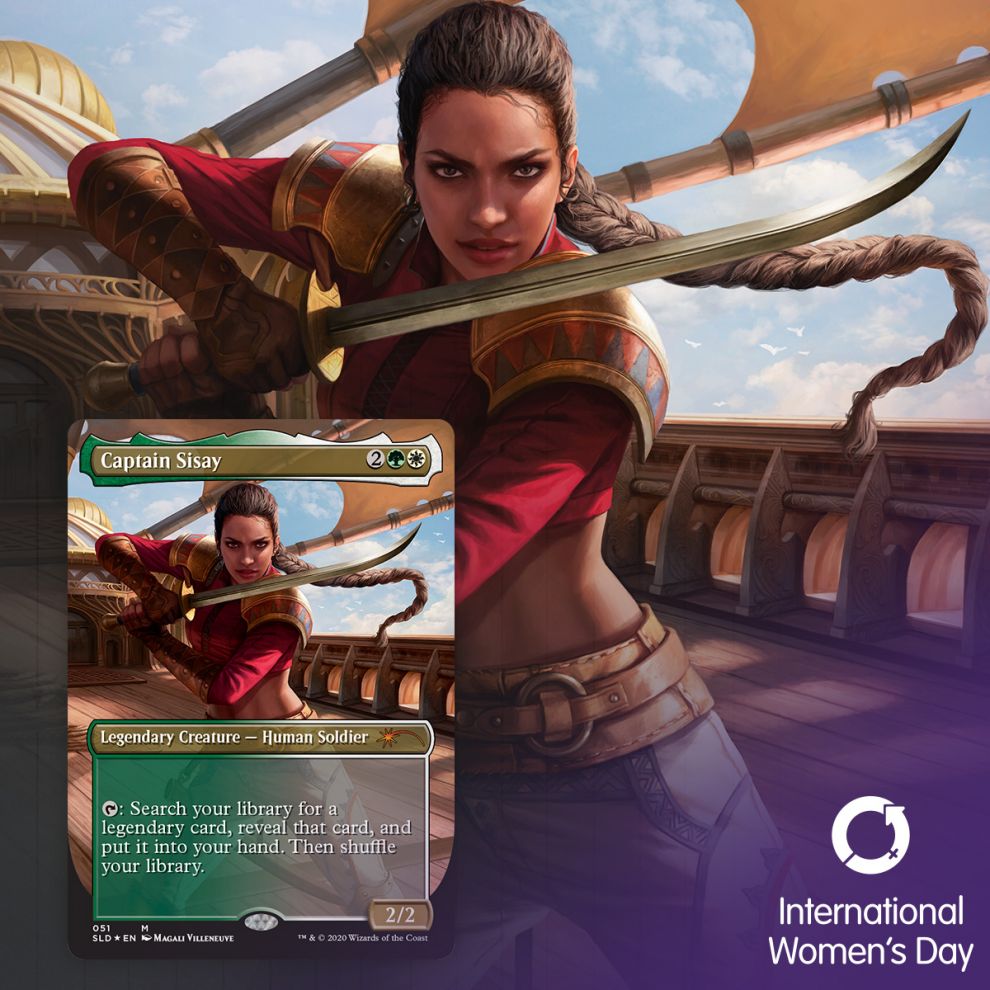 Meren of Clan Nel Toth by Cynthia Sheppard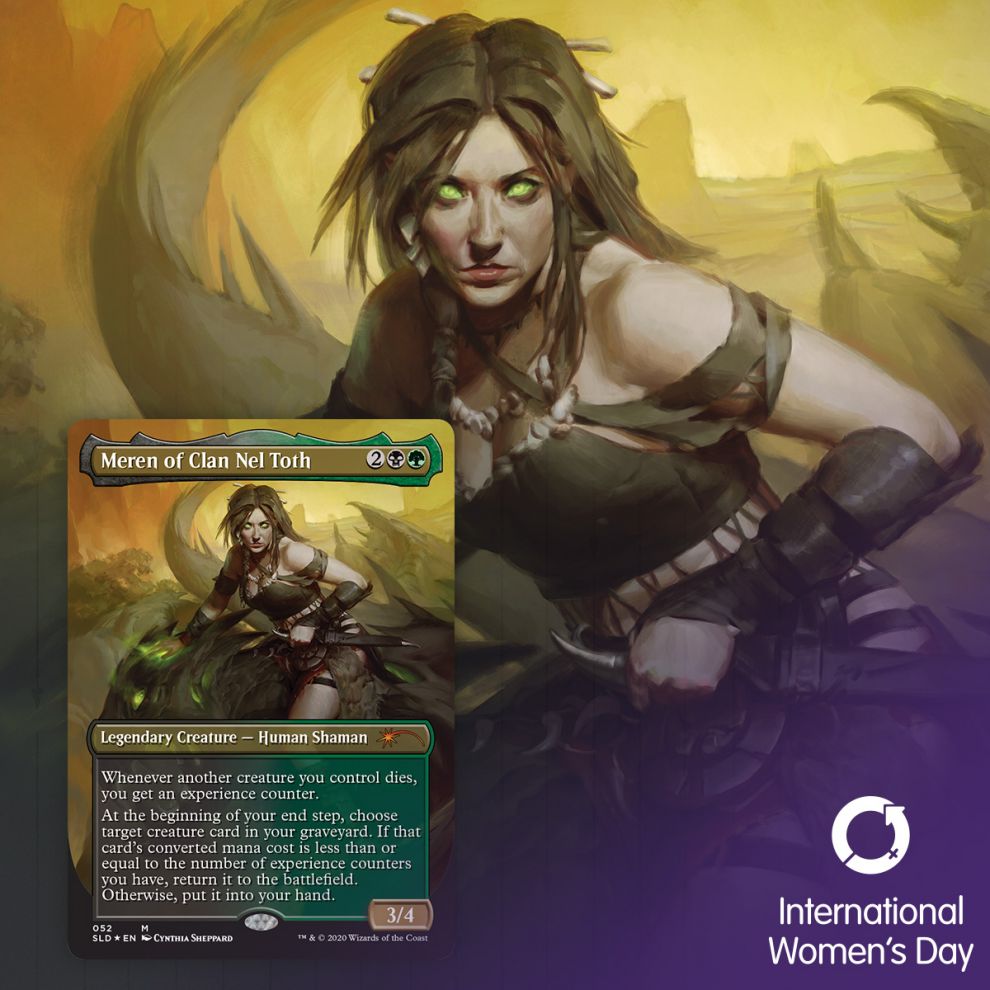 Narset, Enlightened Master by Livia Prima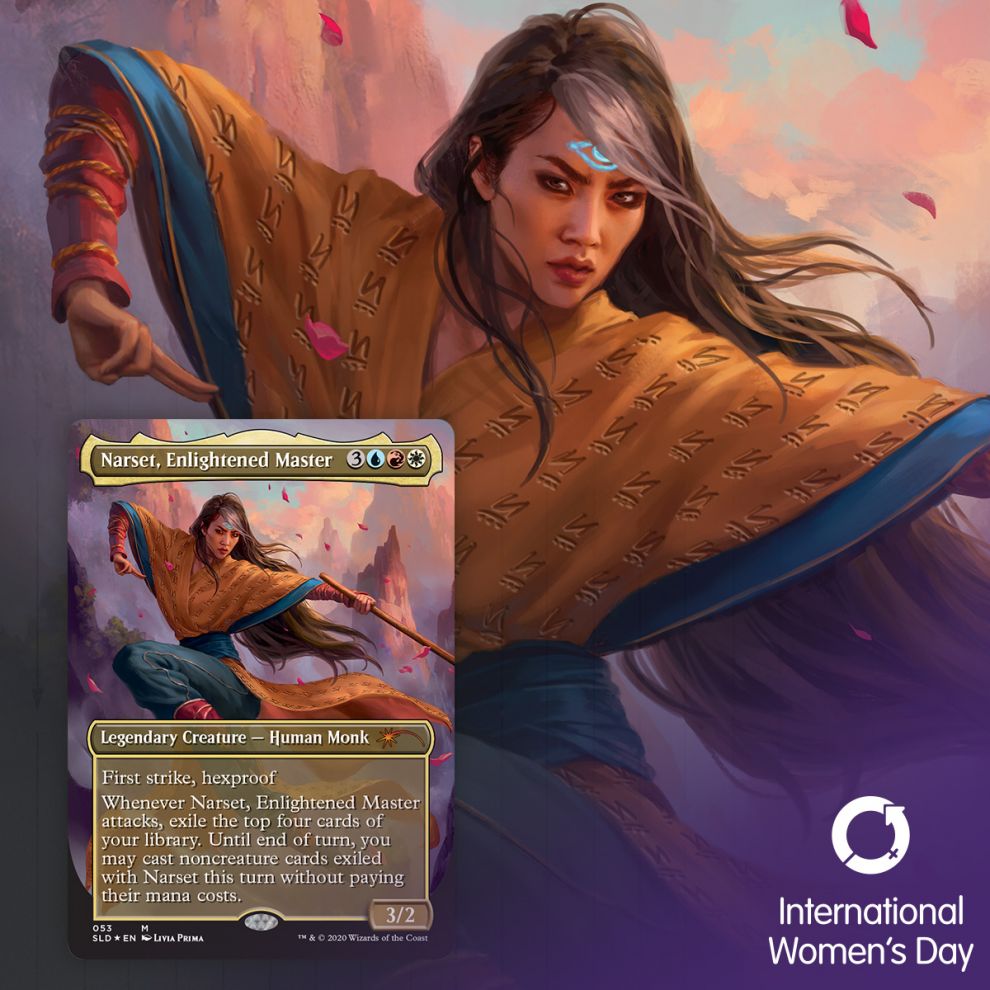 Oona, Queen of the Fae by Mila Pesic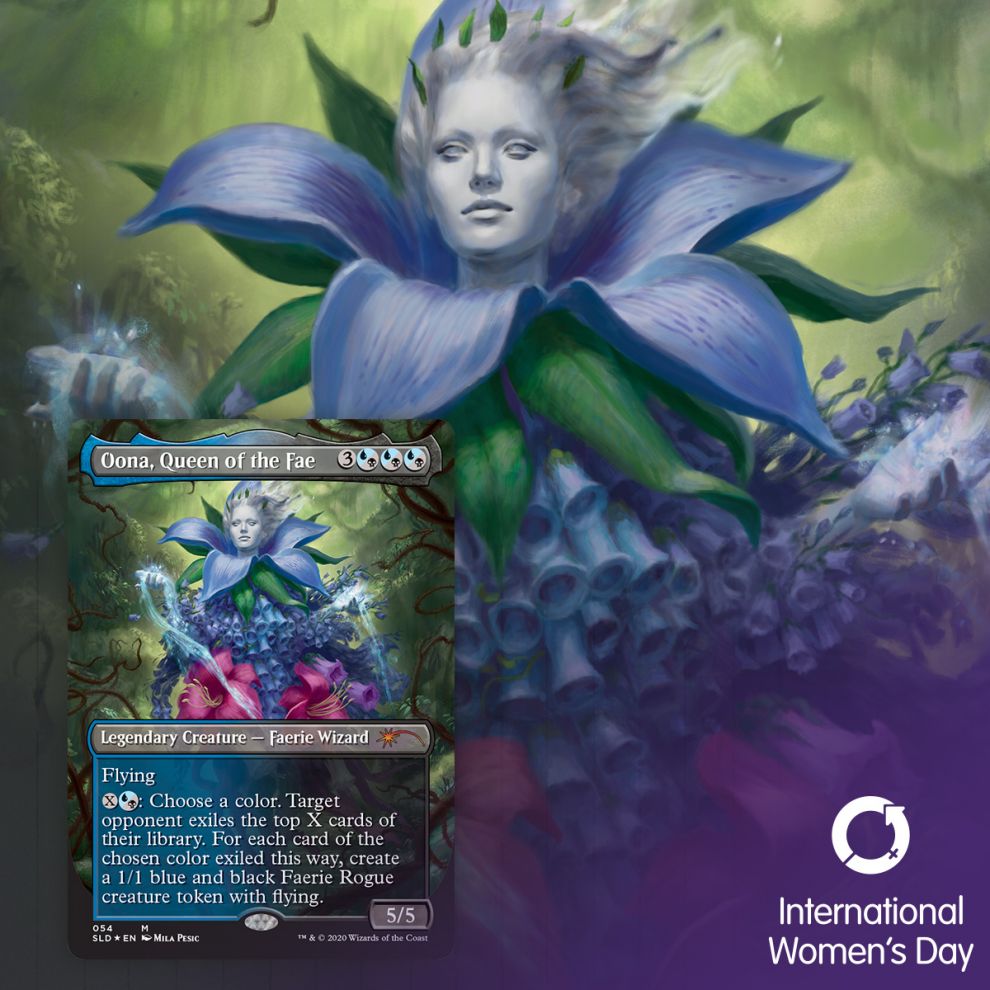 Saskia the Unyielding by Anna Steinbauer