In the final weeks of June, the only three traditional paintings for basic lands from Magic's Jumpstart supplemental product sold on the MTG Art Market for nearly $25,000 combined. Lucas Graciano's "Reanimated" Swamp sold for $8,200 on June 22, Donato Giancola's "Unicorn" Plains for $10,100 on June 29, and Ralph Horsley's "Goblin" Mountain for $6,000 on June 30.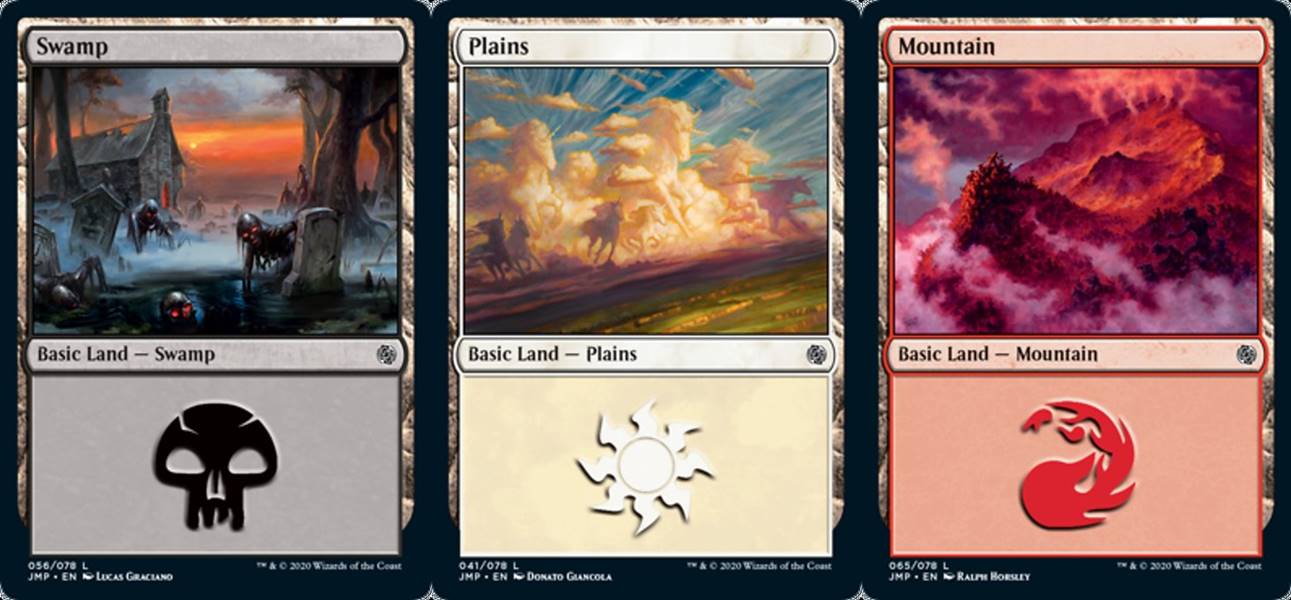 Out of the 40 new basic land artworks in Jumpstart, these are the only three with finished and final traditional paintings. As one can imagine, collectors would rise to the occasion to add these incredible landscapes to their wall. Let's take a closer look at each auction.
The first of these to be offered and sold was the "Reanimated" Swamp by Lucas Graciano, a work of oil on Masonite measuring 14 inches by 18 inches. It was offered by Heiko Schmidt operating as agent for the artist.
Schmidt would field offers for a short time after the card was previewed, and after multiple offers of $5,000 and higher, would turn the post into a three day auction. There are several tried and true Zombie collectors within the community, so it comes as no surprise this piece received this sort of attention. A handful of advances both public and private would emerge over the next few days and it would finish at $8,200.
Next to be sold was the "Unicorn" Plains by Donato Giancola, a slightly larger work of oil on Masonite that measured 16 inches by 20 inches. It was offered on the MTG Art Market by Vorthos Mike, acting as agent for the artist for the first time after Giancola received multiple inquiries into the new work's availability.
The auction opened at $2,500 and rose to $6,000 in the first 24 hours, where it remained until the final day. Two bids early that morning pushed to the painting to $7,000, and then about a half hour before the schedule auction end, one of the most exciting bidding battles I've ever watched would go on for more than an hour. Why? Well, just look at it.
This slideshow requires JavaScript.
Four private and two public bidders would exchange paddle raises, sometimes by $25 and sometimes by $250, until near midnight. When the auction jumped to $10,000 by the public bidder it seemed all but over. But a $10,100 raise, a follow along to a hammer bid as I call it (a bid raised in considerable increment to try and knock other bidders out in a single raise) from a private collector that would ultimately finish the sale and win the day. That buyer also elected to purchase the original sketch with a price set at $750; Donato almost always offers right of first refusal of his sketch work to the purchaser of a final painting.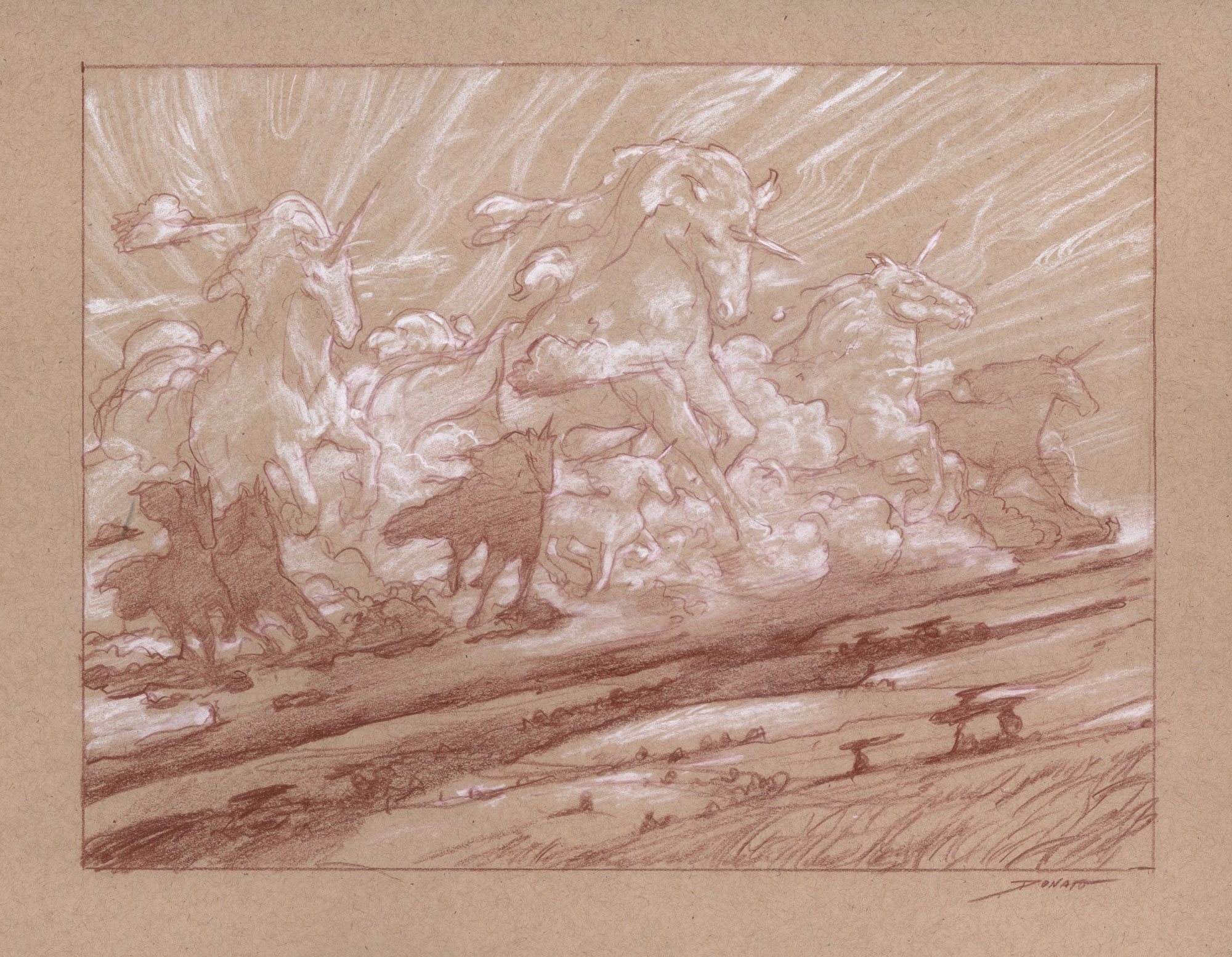 It was truly an auction sight to behold, and one I'll remember for quite some time.
The final painting to be sold and its associated preliminaries would end the following night. That work is known as Goblin Mountain, by Ralph Horsley.
The literal "Goblin" Mountain by Ralph Horsley is a work of oils on the artist's medium of choice, Daler-Rowney board, mounted on Masonite and measuring 16 inches by 22 inches. This work was also offered by Vorthos Mike acting as agent for the artist, who began the auction at $4,000 after considerable early interest.
This slideshow requires JavaScript.
The painting climbed slowly over the five day auction with a mix of public and private bidding, but it was a private bid of $6,000 with just over an hour to go that would seal the deal for the anonymous collector. Earlier that evening, the two associated color studies for the Mountain, both the 'final' version as well as an alternate, were also sold, for $525 and $325 respectively.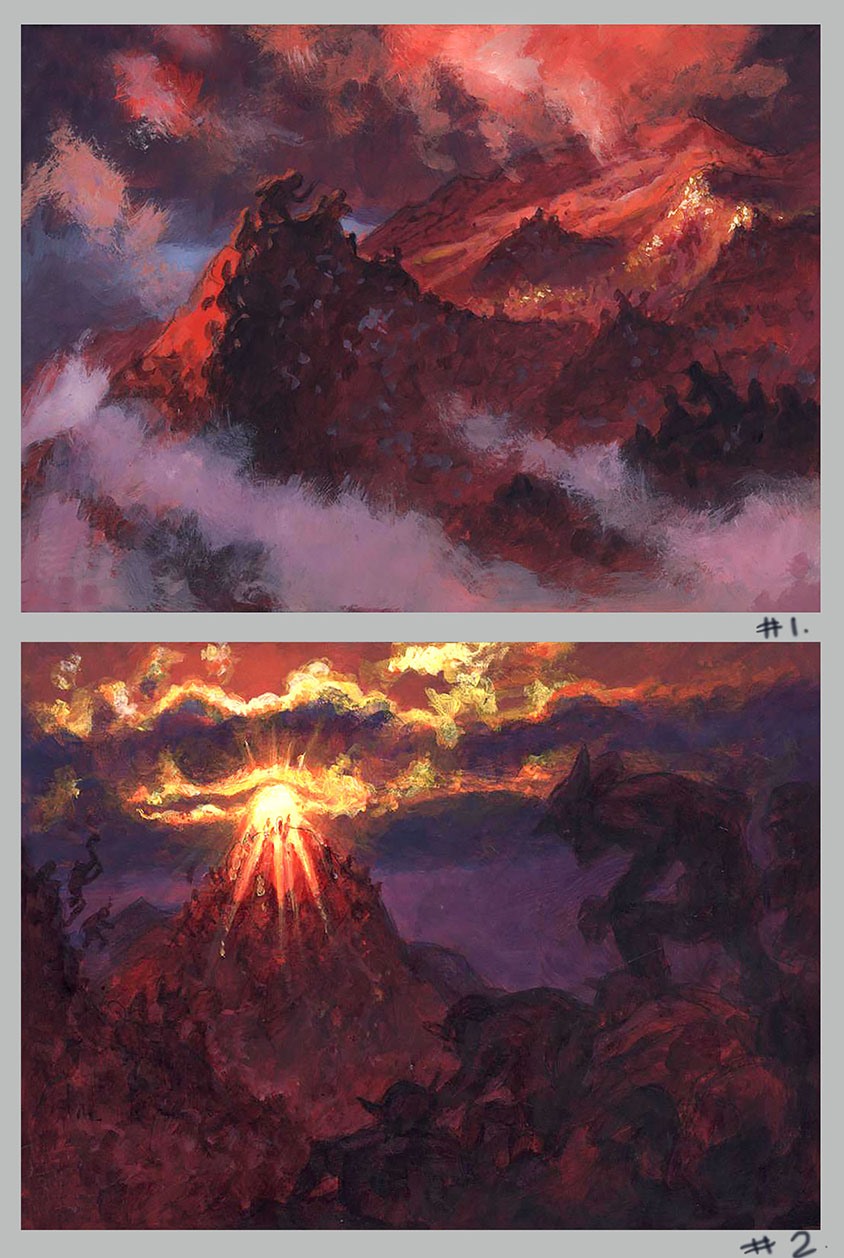 Jumpstart gave us some truly incredible themed illustrations for basic lands, and the original art collecting community did not sleep on the opportunity to acquire these unique and sure to be popular pieces.
And remember, this was only three of forty new card arts; there may be some additional traditional components in the form of sketches or color studies for some of the other digital works. Stay tuned to this column to see if anything else materializes over the coming weeks, and we'll see you back again soon.