On Monday April 6, 2020, the original painting for Victor Adame Minguez's Otrimi, the Ever-Playful, a commander from the brand new Ikoria Commander product, sold on the MTG Art Market for $5,200.
Otrimi, the Ever-Playful is a work of oils on paper by Victor Adame Minguez, measuring an unconventional nine inches square. While many traditionally painted legendary creatures are done at substantial scale, this smaller size adds to the charm of the character being depicted. Otrimi is the face of one of the five new preconstructed decks for Ikoria Commander, releasing alongside Magic's newest expansion, Ikoria: Lair of Behemoths.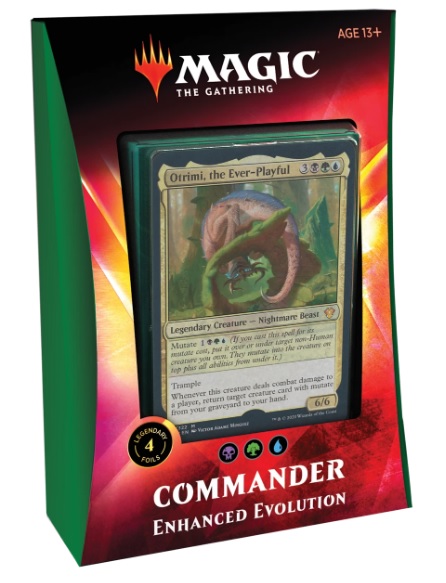 The auction was run on the MTG Art Market by "MountainMage" Matthew Schneider operating as agent for the artist. Schneider has sold Minguez's works since he made the transition from working digitally to  traditionally for many of his Magic commissions. The auction began with a $3,500 ask for an opening bid, which was met within the first few hours. It would rise incrementally over the weekend as collectors discovered its offering. In the closing minutes, a flurry of action exchanged until the price settled at $5,200, and the piece was sold to a private bidder.
This slideshow requires JavaScript.
Otrimi, the Ever-Playful is one of only five traditionally painted legends from more than twenty legends in the new group of decks, and the only traditionally-painted "face card"—the card on the front of the packaging that players will often most associate with the deck in the future. This little nightmare beast is full of personality, and adds a sprinkle of whimsy to a set dominated by giant monsters and species warfare. It's rendered beautifully, and would fit most any collector's wall in their home.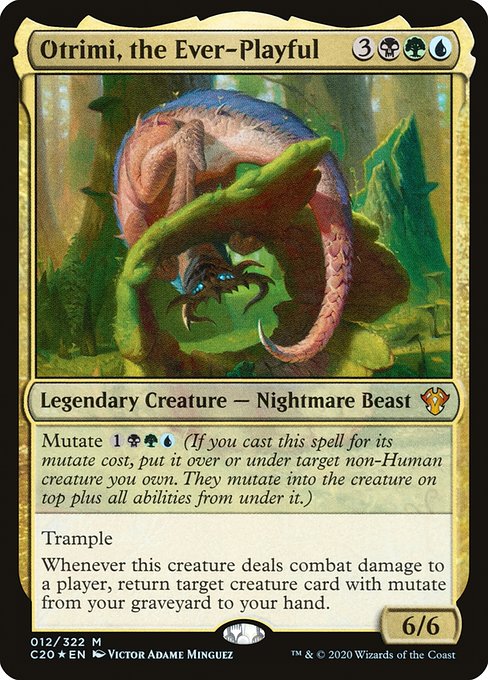 About the Artist:
Victor Adame Minguez is now over the 100 card mark for Magic illustrations and has, in the past year or so, slowly transitioned from working almost entirely digitally to working almost entirely traditionally. Like this piece, his oil paintings are always full of color and immense vibrancy, and have quickly become sought after by collectors of the game's original art. He is no stranger to receiving important and high-level Magic commissions, and the idea of seeing them traditionally painted by his hand has the art community full of anticipation.