On Sunday May 8, 2022, the original artwork for Magic: The Gathering's Grim Monolith by Brian Dugan, otherwise known to the game as Chippy, sold for $86,000!
The work is a mixed media of oil and acrylics measuring 10.75 inches by 14 inches on 14.25 inch by 16 inch board. It was painted in 1998 for Magic's Urza's Legacy expansion.
As a card, Grim Monolith has seen play across formats almost since its inception, gaining new legs with the rise of the Commander and cEDH formats. It is also on Magic's Reserved List, meaning it will never be reprinted. Nearly twenty five years after it's only printing, the cards themselves are in short supply.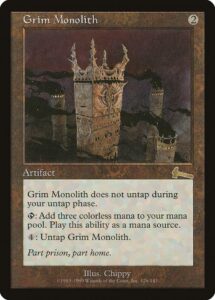 The auction was run by Mark Aronowitz in the MTG Art Market on Facebook, acting as agent for a private UK collector and former Wizards of the Coast employee. The auction began in search of a $5,000 opening bid and what was described as a "fairly high" reserve, though the auctioneer felt the work would have no problem reaching a suitable price to sell.
The auction began immediately and began climbing with notes that the auction was quickly approaching the reserve. In just under an hour, the $25,000 reserve had been met. By the end of the first day the auction sat at $50,000 from a collector bidding publicly in the comments, garnering considerable action and interest from plenty of notable names. Even former NFL linebacker Cassius Marsh showed public interest in the work.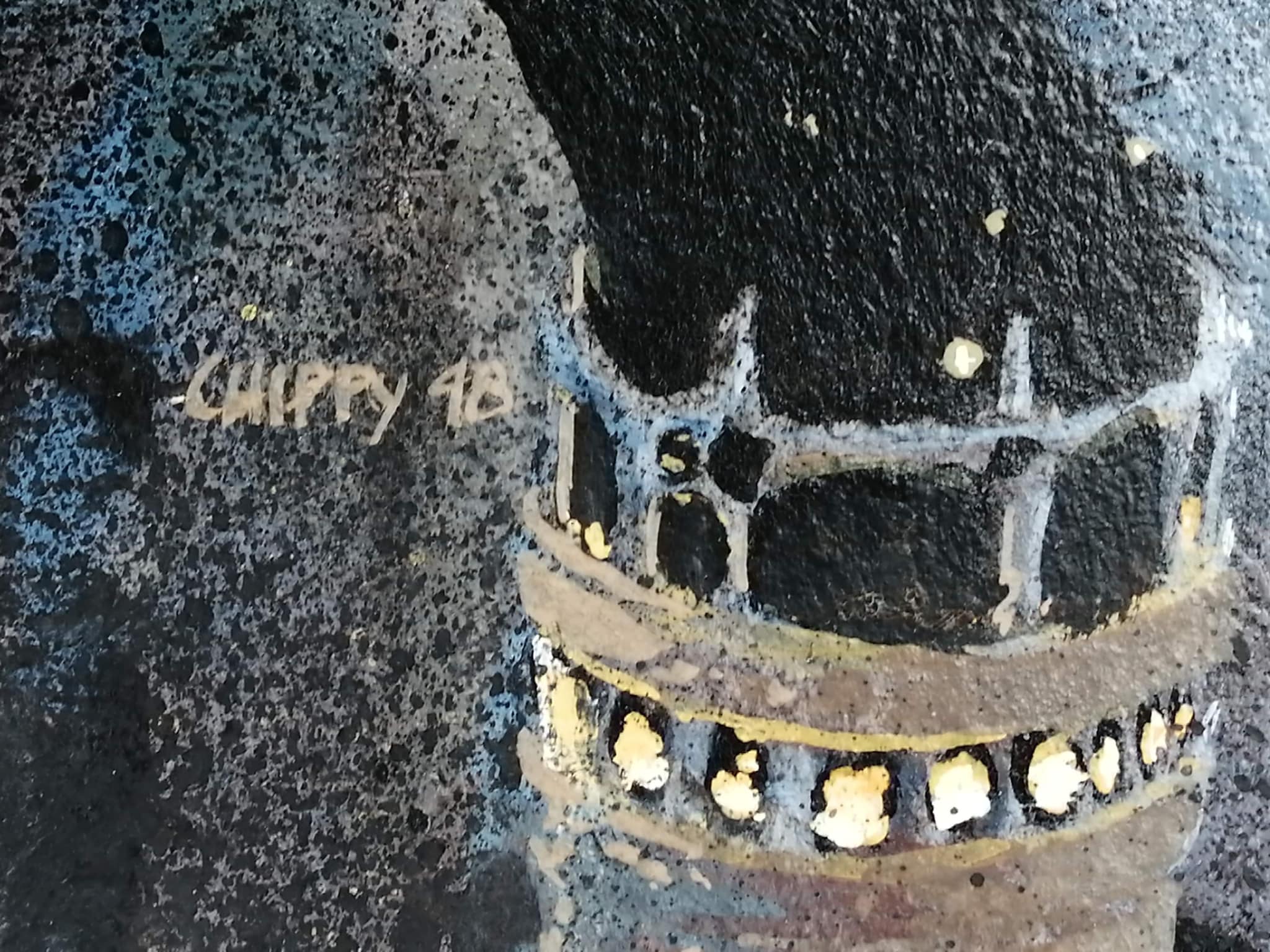 The bidding continued the next day with public advances to $52,000 and $55,000 before quieting into the weekend. A bid early Sunday morning of $56,000 got the wheel moving again and triggered advances of both $65,000 and $66,000 from private bidders before heading into the homestretch later that night. A final battle between three private bidders would eventually push the work to the final price realized of $86,000, and one astounding result for the work from the game's heyday.
It remains to be seen what else resides in this collector's hands, but with such a strong start, I don't think it will be long before more works hit the block. Stay tuned to Hipsters of the Coast for more Art Market Minutes.