On Tuesday February 15, 2022, the original painting for Wylie Beckert's Brilliant Restoration from Kamigawa: Neon Dynasty sold on the MTG Art Market for $16,000. It is one of two works in the set for the artist, and the first to be sold.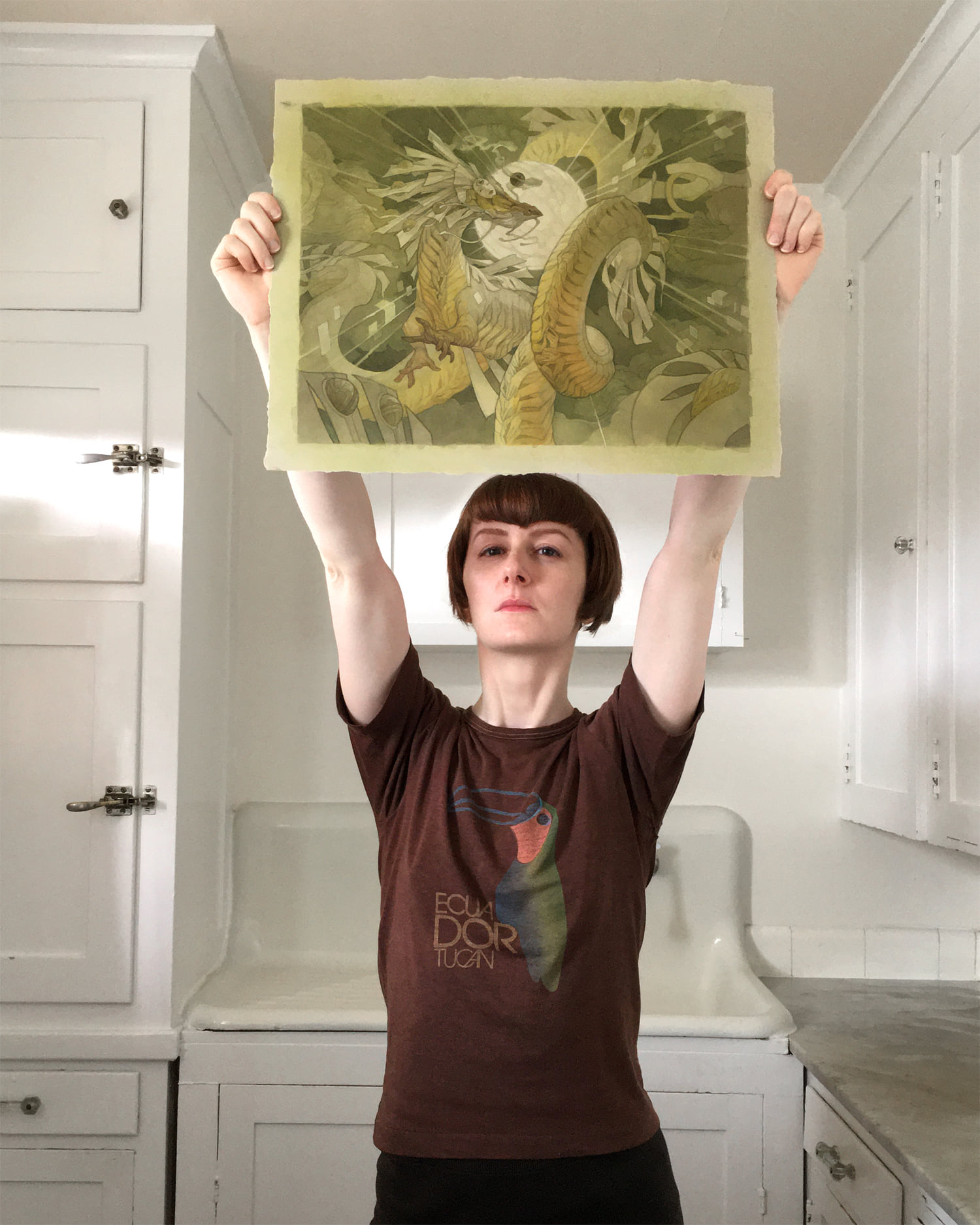 Brilliant Restoration by Wylie Beckert is a work of pencil, acrylic ink and white charcoal, measuring 12.5 inches by 16 inches on slightly larger 14.5 inch by 18 inch toned paper. It was commissioned for Magic's Kamigawa: Neon Dynasty expansion, and brings the artist's signature storybook style to this legendary planar revisitation.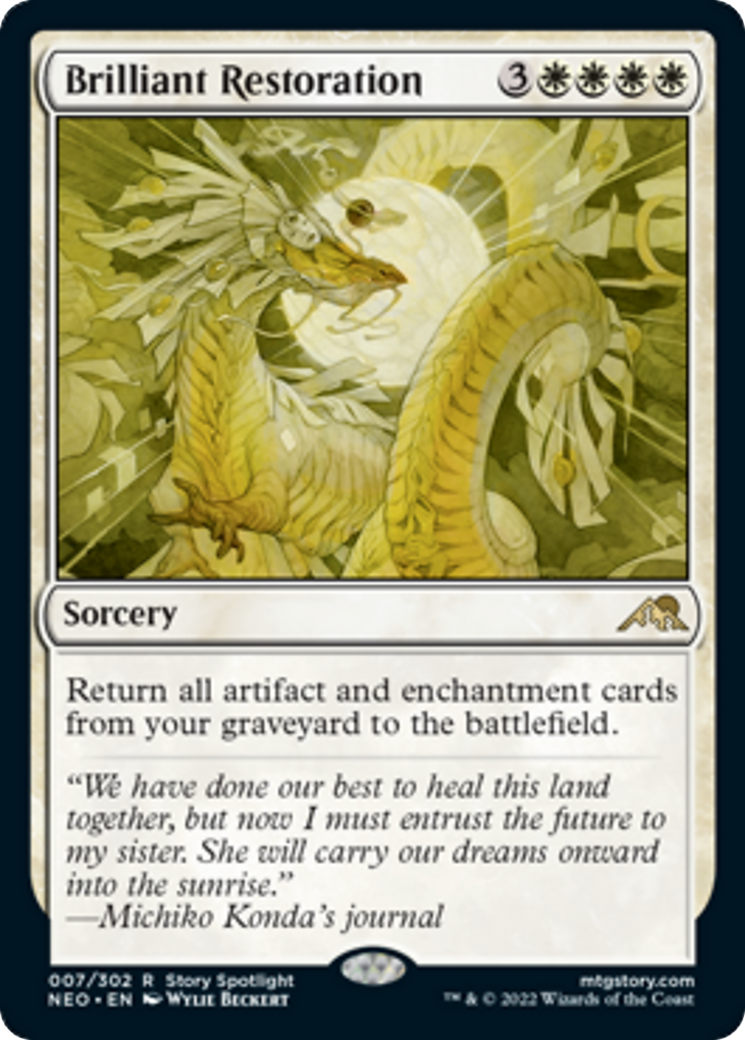 The auction was run on the MTG Art Market on Facebook by the artist herself, and she sought a $2,000 opening bid to get things started. The auction began immediately and climbed slowly, almost methodically, throughout the seven day period, and would eventually end with a waning hour battle between two private bidders that pushed all the way to $16,000.
While I haven't written about Beckert's original art sales since her two pieces in 2020's Zendikar Rising, her works are now firmly and consistently in the five figures. The price realized for this work is another highlighted data point in her ever-rising trajectory.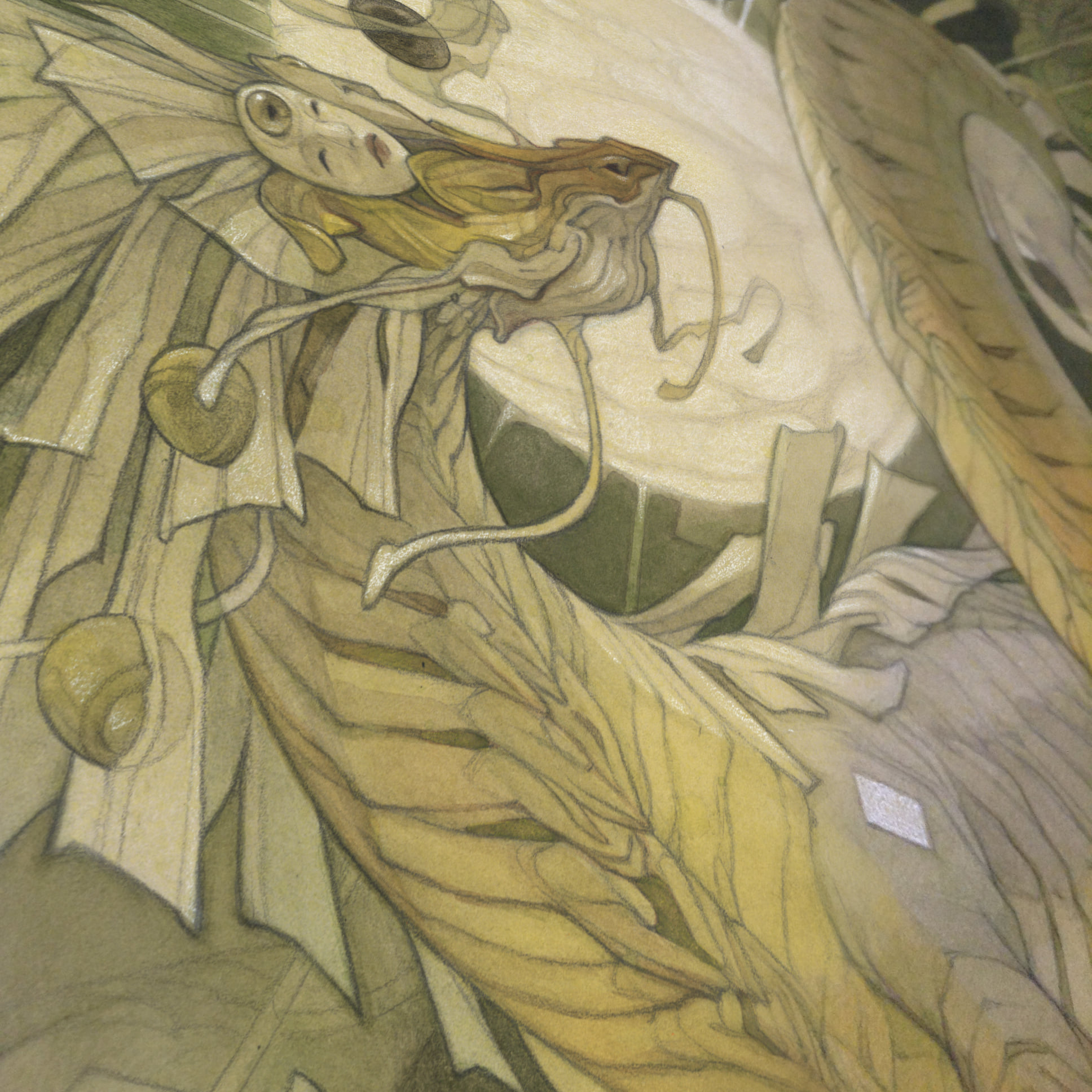 Before we finish I'll ask you to look closely; the dragon's body is comprised of praying hands a la Senju Kannon, a detail I missed at first but something that makes this piece oh so special. Whether or not it was a part of the art brief or the artist's own invention and imaginative addition, every time I see this painting I find something new to love. I think this is true of the artist's entire body of work, and what makes her artwork endlessly popular and profound.