Over the course of several weeks in July and August 2020, four lots of sketches related to Chuck Lukacs's Double Masters cards Cyclonic Rift and Thoughtseize were sold on the MTG Art Market for a combined $10,380. These works were commissioned as extended art box toppers for Magic's most recent Masters set, Double Masters.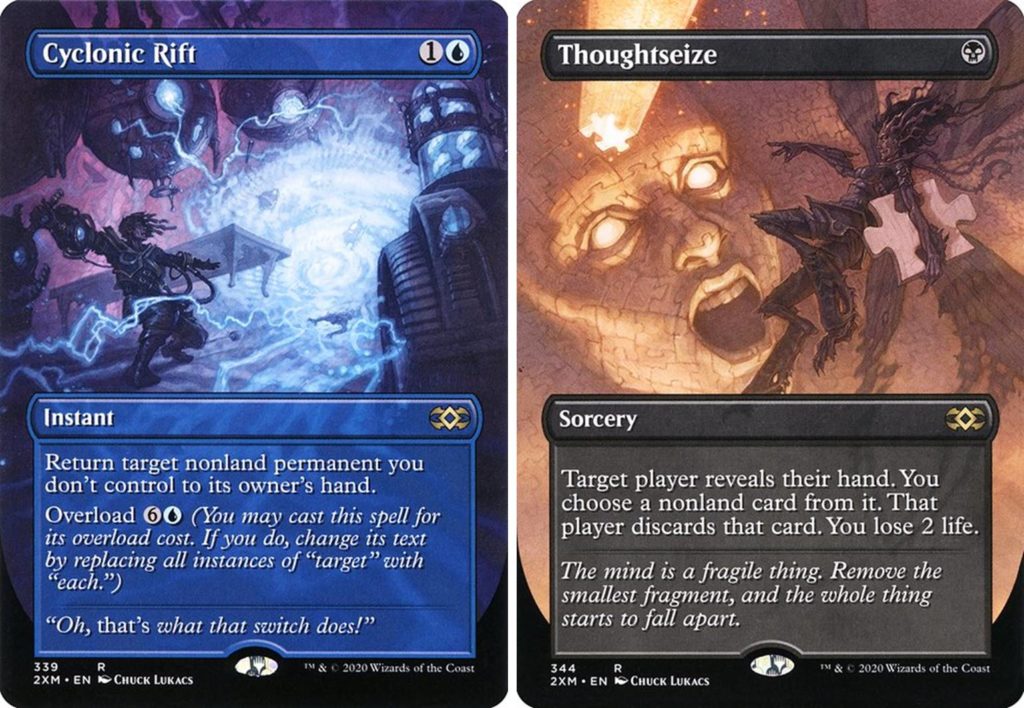 The illustrations were completed digitally by the artist, making these sketches the only "final" traditional works available for sale. They were brought to market by Vorthos Mike acting as agent for the artist. Let's take a look at each group and work in the order in which they were sold.
First to the block was Cyclonic Rift, and two different auction lots were created. The first was known as Lot B, and was the final sketch for the work.
After a short flurry of final bidding, it sold for $3,000 to a public bidder bidding in the comments. While unknown at the time, they would not be finished buying. Two hours later came Lot A, and consisted of a large preliminary sketch and three smaller preliminary sketches on one page.
This group sold for $1,200 to the same bidder who purchased the final sketch, keeping the set together and collecting all traditional components related to the work.
Several weeks later, two similar auctions for the works associated with Thoughtseize were also offered on the MTG Art Market by Vorthos Mike. Up first was a group of three small preliminary sketches related to the artwork.
This slideshow requires JavaScript.
These sold on Friday, August 21st for $1,500 for the lot, once again to the same bidder that purchased both lots of Cyclonic Rift artwork. Two days later on Sunday August 23rd, the final sketch was sold.
It hammered for $4,680 after an extended bidding battle that lasted more than an hour past the auction's scheduled close. Again, this sold to the same collector bidding in the comments, known only as "Wk Wk"—who has made quite the splash in the Double Masters art market.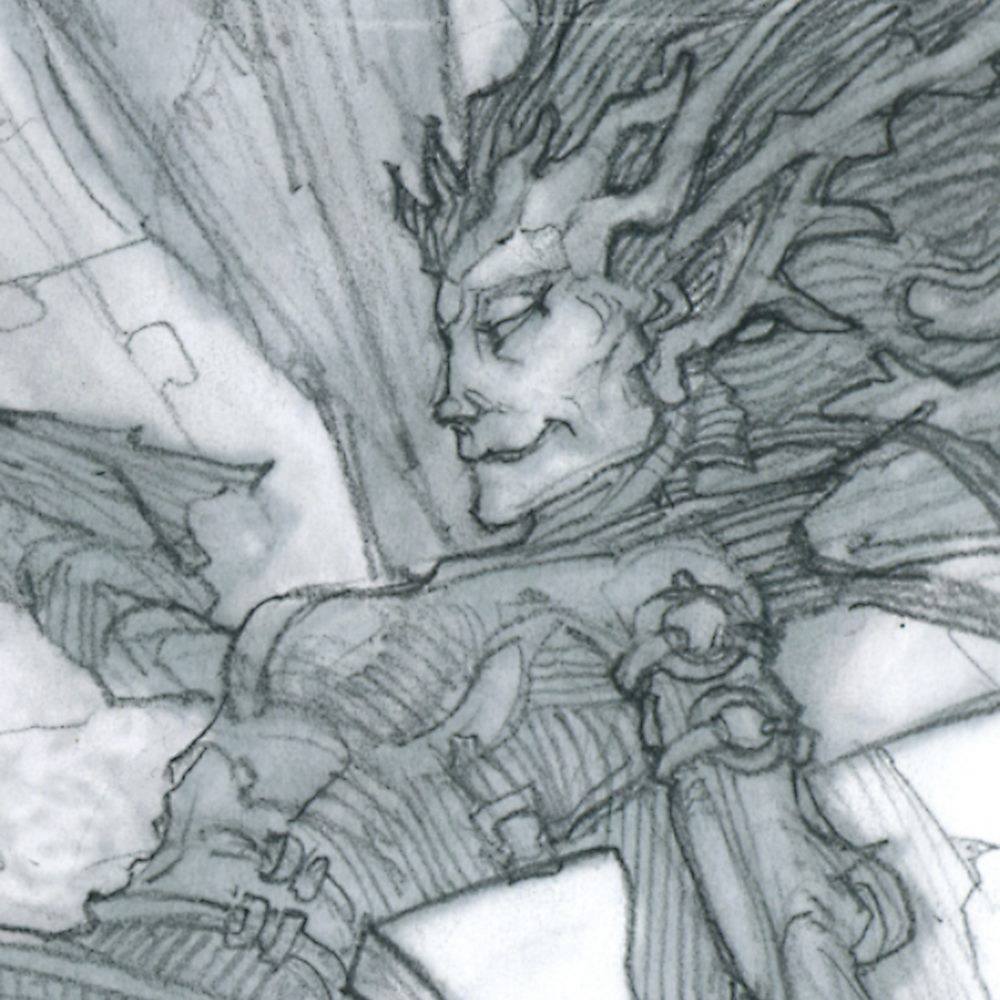 The entirely of Lukacs's Double Masters contribution is staying together, and this is one of several instances with Double Masters artwork where we see the entire group of art related to a card selling to the same collector. It makes for a complete collection, and is something I love to see. It also makes putting on a future art exhibition so much easier when you only have to call one person.
Before we go, make sure you take a close look at the images from the auctions. Aside from spectacular presentation, the thought-work and planning that Chuck puts into his art, down to making the runes present in the picture actually say something, is simply next level. These are fabulous prices for fabulous sketches; Chuck's work, be it pencil sketch, traditional painting, or digital render, makes Magic a more interesting game. Period.