At the end of July 2020, three original oil paintings by Thomas M. Baxa from the new Magic: the Gathering set Double Masters were sold via auction on the MTG Art Market. On July 25th, Wrath of God sold for $15,000. On July 27th, his Phyrexian Metamorph sold for $17,000. And on July 30th, Sword of Feast and Famine sold for an incredible $18,000!
Each of these is a work of oil on hardboard measuring 18" x 24" and were commissioned for Magic's upcoming premier set Double Masters. Wrath of God serves as the set's Launch Promo, available either by buying a box or playing in a Launch event at your local game store, while supplies last and where applicable. Phyrexian Metamorph and Sword of Feast and Famine are each one of the Extended Art Box Topper variants exclusive to this set.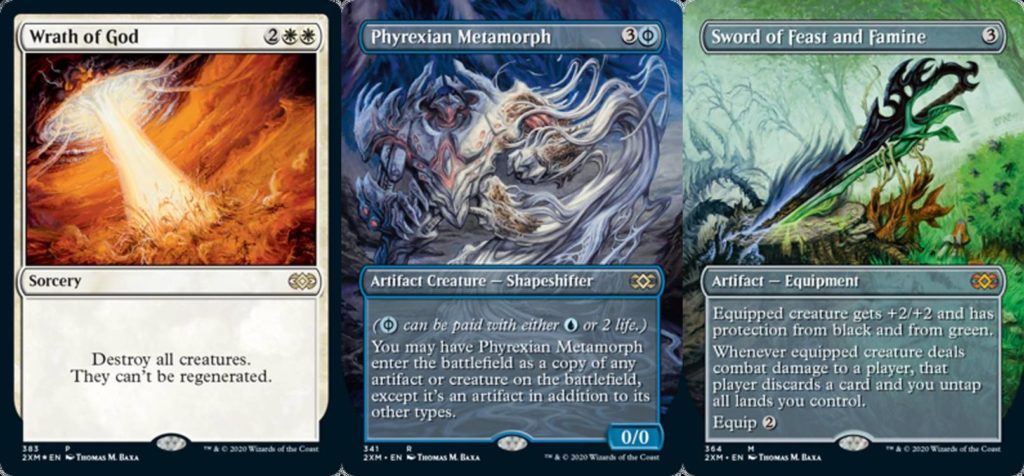 This trio marks Baxa's return to the game after an eight year hiatus; his last card that saw physical print was his smash hit Maelstrom Wanderer in 2012.
Each 48-hour auction was run on the MTG Art Market by the artist himself, and the first piece to be sold was his brand new reimagining of Wrath of God.
The $5,000 opener was bid immediately, and in the first 90 minutes the work had surpassed $10,000. Things remained quiet until the end as they often do. But this is a staple card with brand new art. Of course it wasn't over.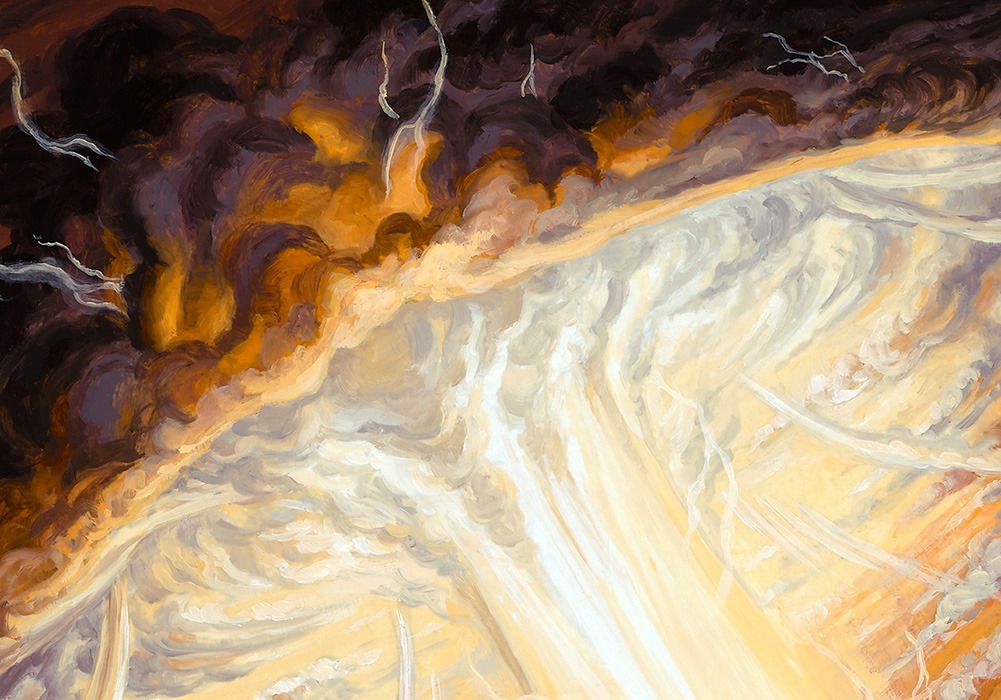 One public bidder and two private message bidders began the final push for this work with less than five minutes until close; and after a brief battle, it was hammered sold at $15,000 at 4:15pm EST (1PM PST where Tom lives in Los Angeles, CA). The unusual early afternoon Saturday auction end seemed to have minimal bearing on the final result; those who were waiting were ready.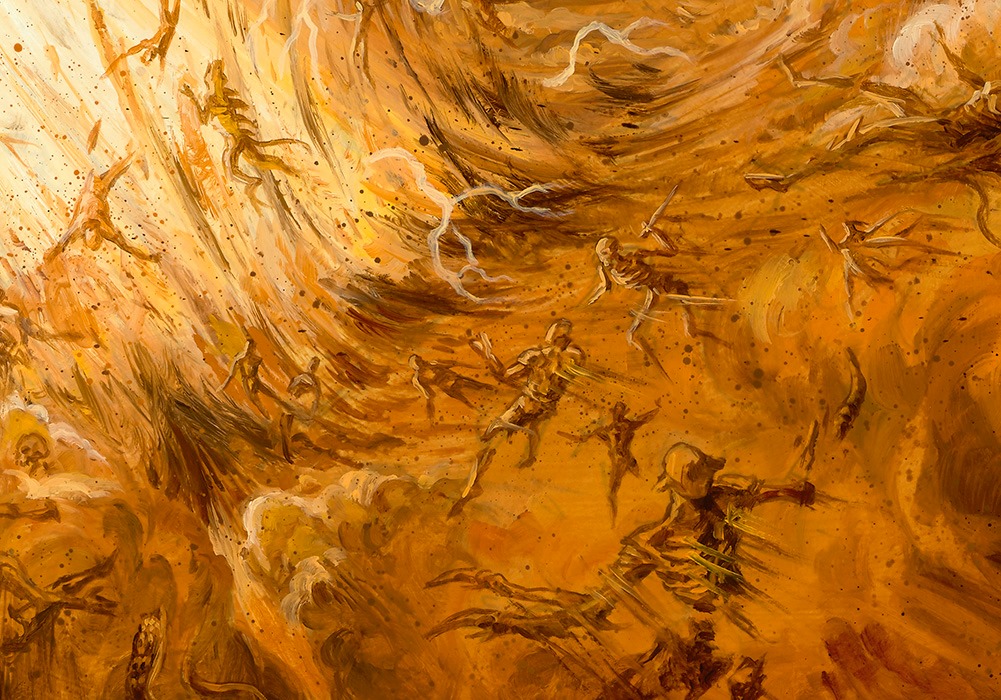 The following day, his second card Phyrexian Metamorph hit the auction block.
Starting again at $5,000, by the end of the first day, the auction sat at a cool $11,500. This auction end time was set for 5pm PST, or 8pm EST, and the later evening time (compared to Wrath of God that ended mid-afternoon on the East Coast) perhaps made the decided difference. With a half hour to go, as we often see, the bidding exploded.
This slideshow requires JavaScript.
Two private bidders exchanged bids in varying increments over the next 40 minutes, sometimes by $100 and sometimes by $500, until there was one collector standing alone atop the $17,000 mountain.
Baxa's third and final card for Double Masters was the much heralded equipment, Sword of Feast and Famine.
This auction began on July 28th, and the opening bid ask was a bit higher than the previous two set at $9,000. But in less than an hour, that price had doubled to $18,000. This bid would ultimately win the day, as no further advances were made and the sword went home to a private collector.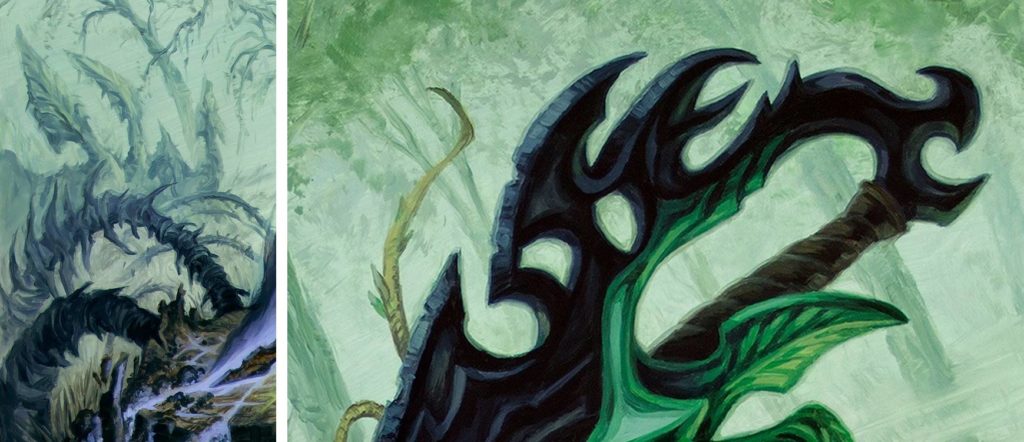 These are fabulous prices for exceptional artworks, and signal one resounding return for Tom Baxa to the world of Magic. Welcome back Tom! We hope to see more from you in the future.
You can see all of Tom's artwork, Magic and otherwise, at Baxa Art.