You ever wander around the internet looking for cool stuff? Yeah, me too. All the time. "Jeez, I really should be painting," I think, but no, I'm wandering the internet looking for cool stuff. "Maybe I could finish designing this book for Puppy American, the small press I started a year ago, instead of looking for cool stuff," I think, but no, I'm wandering the internet looking for cool stuff.
Well, it wasn't a total waste of time. I found my five favorite Magic: The Gathering illustrations of all time. I've probably done this in the past, maybe even already wrote an article about it—my memory ain't what it once was. I mean, hell, I'm pushing 40. I'm nearly as old as Chris Pikula.
Anyway, here are the greatest Magic: The Gathering illustrations, of all time, in my opinion, which is akin to fact.
No. 5
Knight of Valor by Jeff Miracola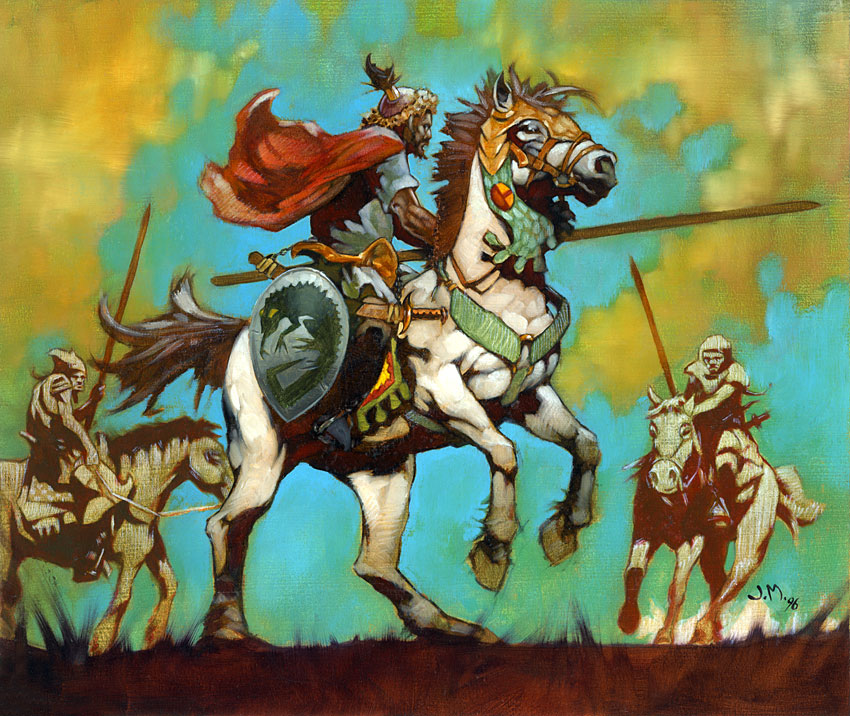 I once asked Jeff if I could buy this painting. I don't have a lot of money or anything, I'm as much of a starving artist as the next person. Regardless, Jeff said no. Jeff's wife won't let him sell this painting. She's absolutely right. Jeff, never sell this painting. Unless you want to sell it to me.
No. 4
Vigor by Jim Murray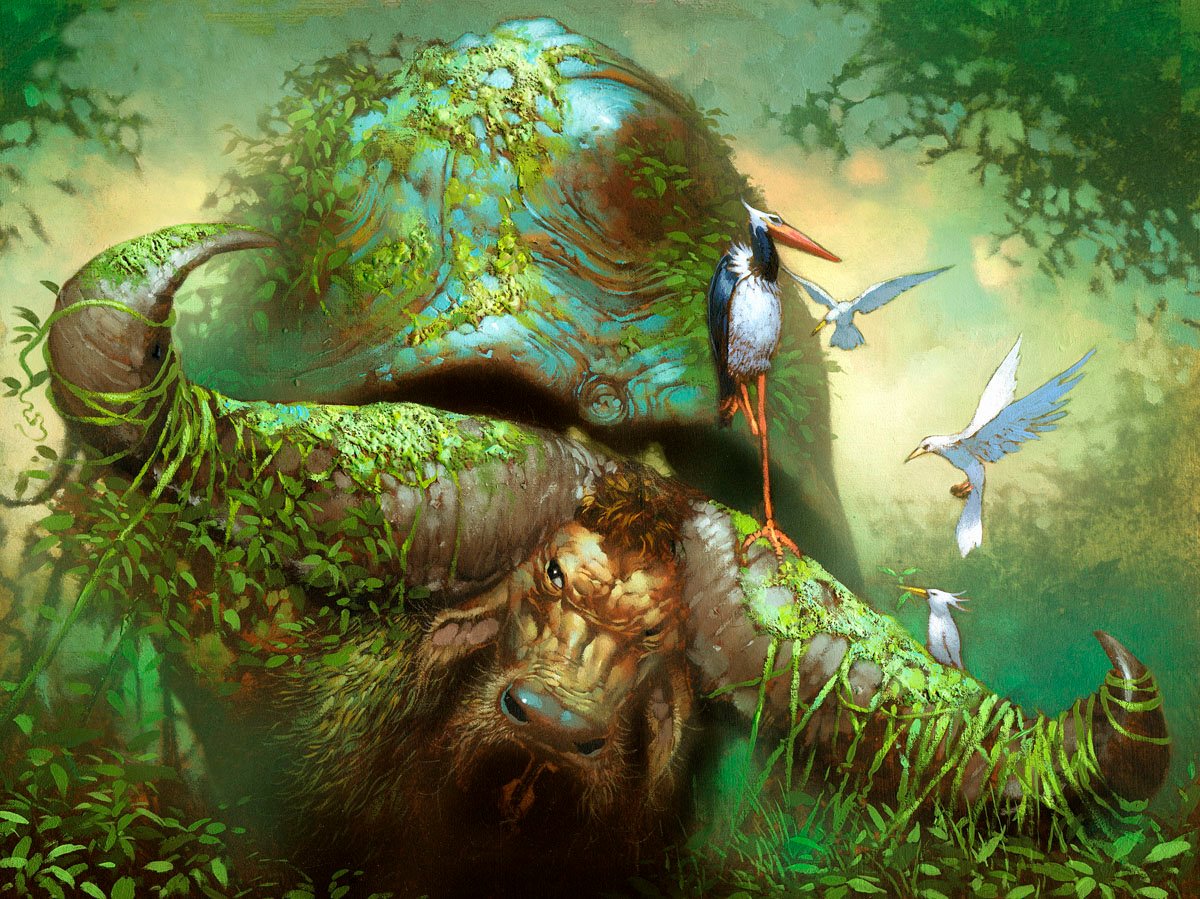 The attitude the paint sets up is soft and lumbering and sweet. The light is diffuse. The expressions are thoughtful and clever. There's a tactility to the paint, too. I love this image and think about it often.
No. 3
Ghostblade Eidolon by Ryan Yee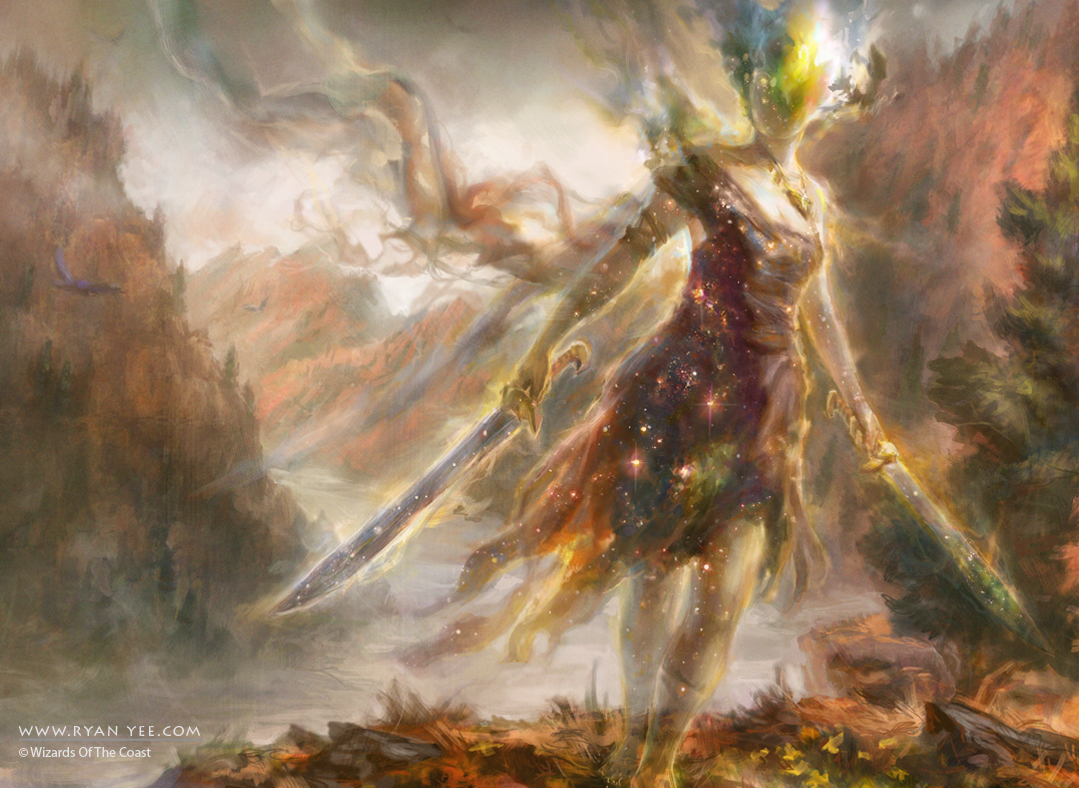 This is the best eidolon from any of the Theros sets. Ryan did a great job creating space both literally and figuratively. The rainbow face flames are such a lovely visual bonus I can hardly stand it. I'm usually not a huge digital painting fan but Ryan often knocks it out of the park.
No. 2
Enchanted Evening by Rebecca Guay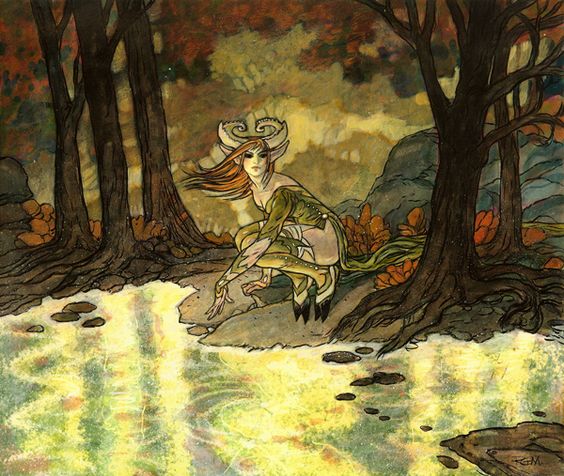 This illustration is beautiful. I like the way Rebecca plays with line. The figure is defined by a black line all the way around which makes it feel almost collaged in. The trees have a similar outline but are more integrated with the ground. The background is a wet-into-wet-looking hazy mood maker. The water looks to be filled with magic.
No. 1
Give by Steve Prescott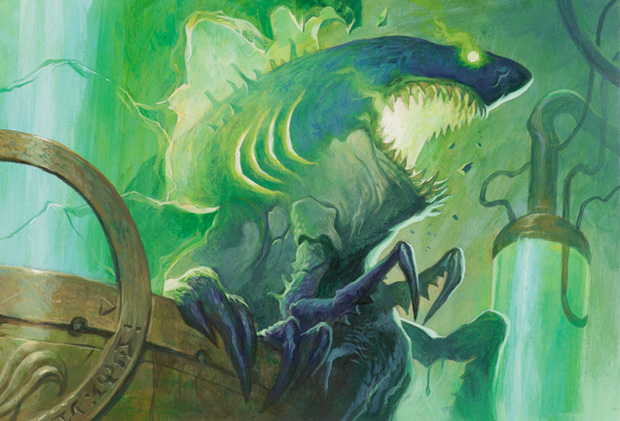 Shark crab spider. 'Nuff said.
Now that is some cool stuff and time well spent! Tune in next time for another collection of art I like ranked arbitrarily because lists are sweet!
Matt Jones is about to leave for a month in Paris where he'll paint his 'lil heinie off. When he gets back he'd still like to sell you cards from his Magic: The Gathering collection. www.mattjonesrules.com