Well I screwed up. I found some time to write this week. Turns out I may not miss my deadlines after all. Oh well. A Gruul warrior never rests, or whatever.
An impulsive visit from a lady I'm very fond of moved our regular season final Team Draft League match to Saturday night. Sean couldn't make it (also lady related, but you knew that) so we found a swell robot extraterrestrial humanoid in the form of Webb to play for Sean.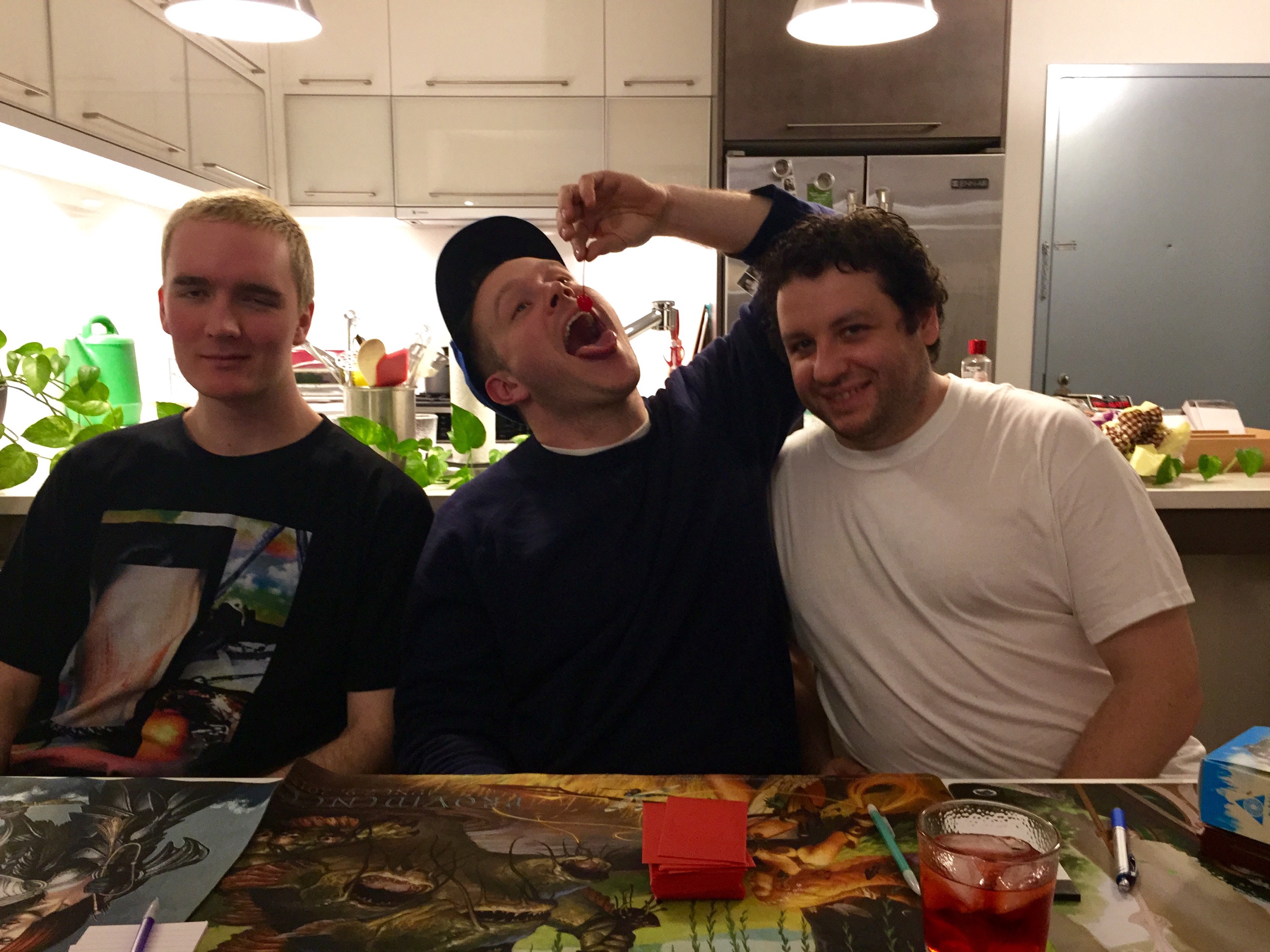 March 21 is the day of the year I celebrate my sober anniversary. It's the day after I drank and did more cocaine than I should have lived through. It's the day I went to my first AA meeting. It's more important to me than any other anniversary or holiday. A lot more important. It's not arbitrary. It's the day I decided to live.
So, when Dan OMS showed up to Rob's apartment in Williamsburg with ginger ale, Sprite, cherries, and grenadine, the makings of a Shirley Temple, I almost cried. What a thoughtful gesture from a very good man. Shirley Temples are the humorous choice non-alcoholic mixed beverage of alcoholics everywhere. Dan knows this cuz we are on the same basketball team and I always get a Shirley Temple at whichever bar we go to to celebrate our win (but mostly to drink away the sorry of our losses…). My nickname on the team was Shirley for a while.
I love Dan OMS.
Anyway we had a match to play. If we won we would tie Kadar's team for fourth place which would force a pre-playoff playoff match. Webb is Kadar's team captain. We razzed Web about his conflict of interest and he assured us he was there to take revenge on Abe, Rob, and Pena. His eventual 1-2 record did not convince us against his treachery but he's such a lovable robot extraterrestrial humanoid we didn't really mind.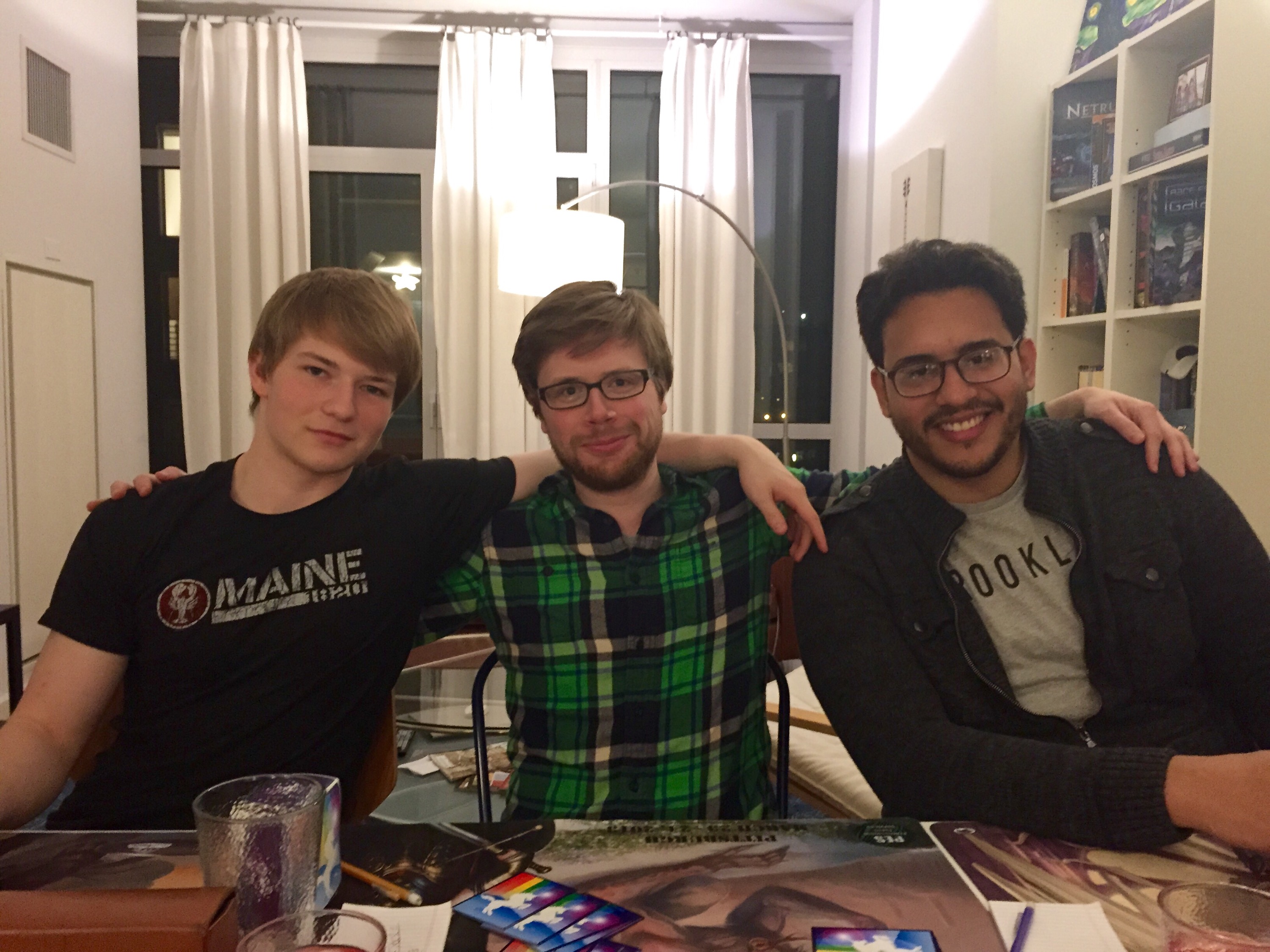 Look how cute Zombie Fish is. Abe, Rob, and Pena. Dan and I didn't actually need a sub. We single handely destroyed these guys, going a combined 5-0.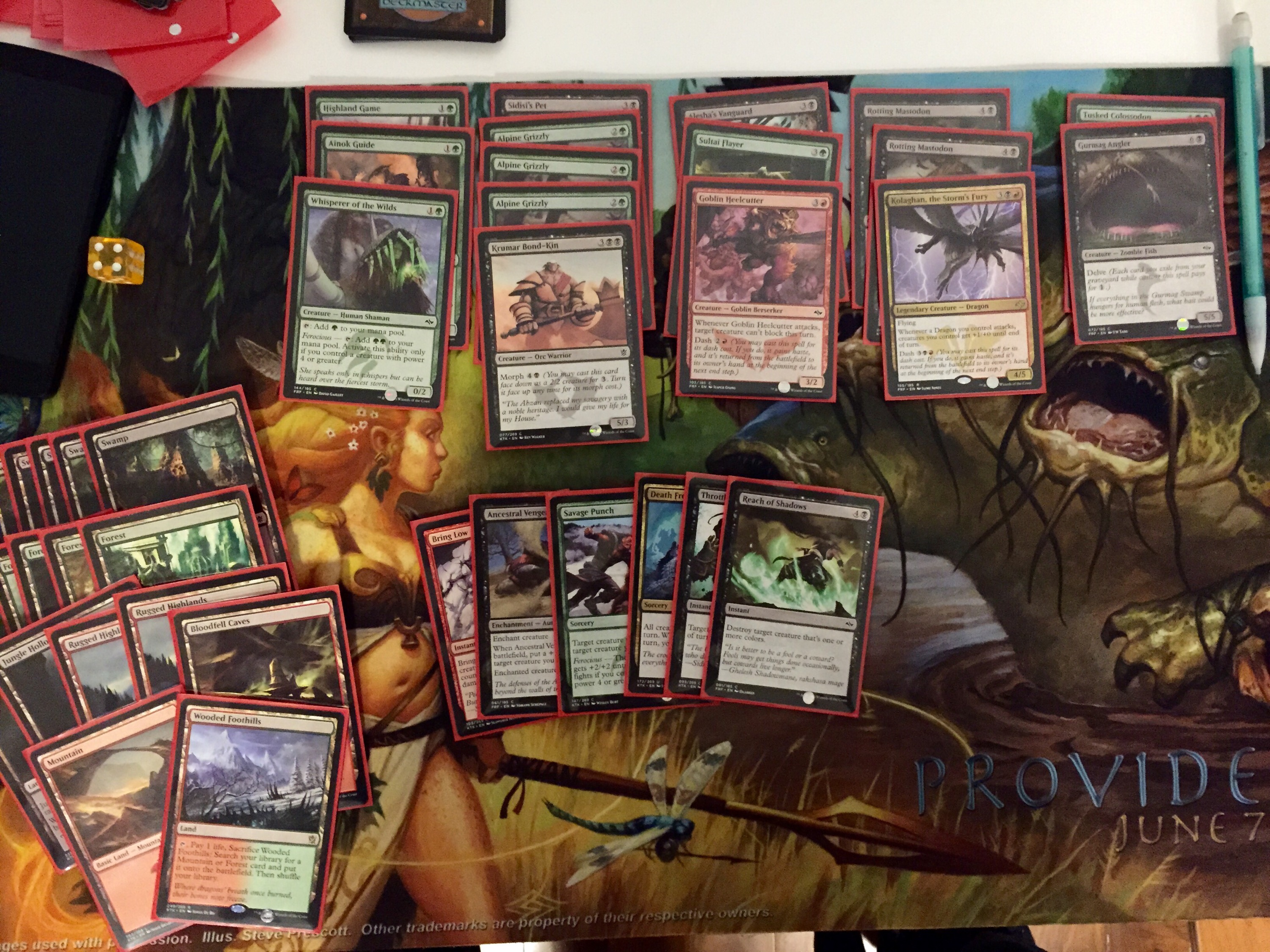 My Jund deck didn't look that good. Heelcutter was insane. That big idiotic angry dragon won a couple of games. My removal sweet was pretty bonkers. My fixing was the best ever. The Mastodons were nearly unbeatable.
That's it. Another season of TDL in the books. Another playoff birth. My teammates are more than powerful mages and having Papa Longo or Finkel sub for me won't be too bad either. Go team!
Lots of love,
Matt
Matt Jones (born 1980, Rochester, New York) is an artist living and working in Brooklyn, NY. Matt works between a variety of inter-related genres that explore mythology, archaeology, ancient history, theoretical physics, comedy, and the paranormal—all developed and inspired by research and personal experience. Together his bodies of work form a way for Matt to evaluate, negotiate, and play with the world around him. You can check out his art at www.mattjonesrules.com. Matt's played Magic since early 1995, took a break for a decade or so, and came back to the game the weekend after the New Phyrexia release. With Hugh Kramer he formed New York's Team Draft League and is one of the original writers for Hipsters of the Coast. Matt's been sober for eight years.