Magic: The Gathering's next Masters set will be Commander Masters and will release on August 4, 2023.
Commander Masters will be the first of Magic's Masters sets to be tied to Magic's most popular format, Commander, and will be Magic's second Commander-focused booster product after 2020's Commander Legends.  It will have Draft, Set, and Collector boosters, which will contain both reprints and brand new cards specific to the set.
Oh, and there will be four new pre-constructed Commander decks, as well—and each will have 10 brand new cards, including brand new Commanders!
We will get our first look at Commander Masters on May 16, 2023, after which WPN Premium stores will host a preview event on the weekend of July 28-30. The set will then officially release on August 4.
Booster Fun Variants and Pack Contents
There will be five Booster Fun variants in Commander Masters: three borderless treatments (regular borderless, frame break borderless, and profile borderless), and two non-standard foil treatments (textured foil and foil-etched).
Draft boosters of Commander Masters will have two rares and a guaranteed traditional foil, while Set boosters will have a guaranteed borderless card and at least two rares or mythics. Collector boosters will be the only place to find textured foil and foil-etched cards, and will have five rares or mythics in every pack, including at least two borderless rares or mythics and five total borderless cards across all rarities.
Wizards showed off three preview cards from Commander Masters to help show off the various treatments.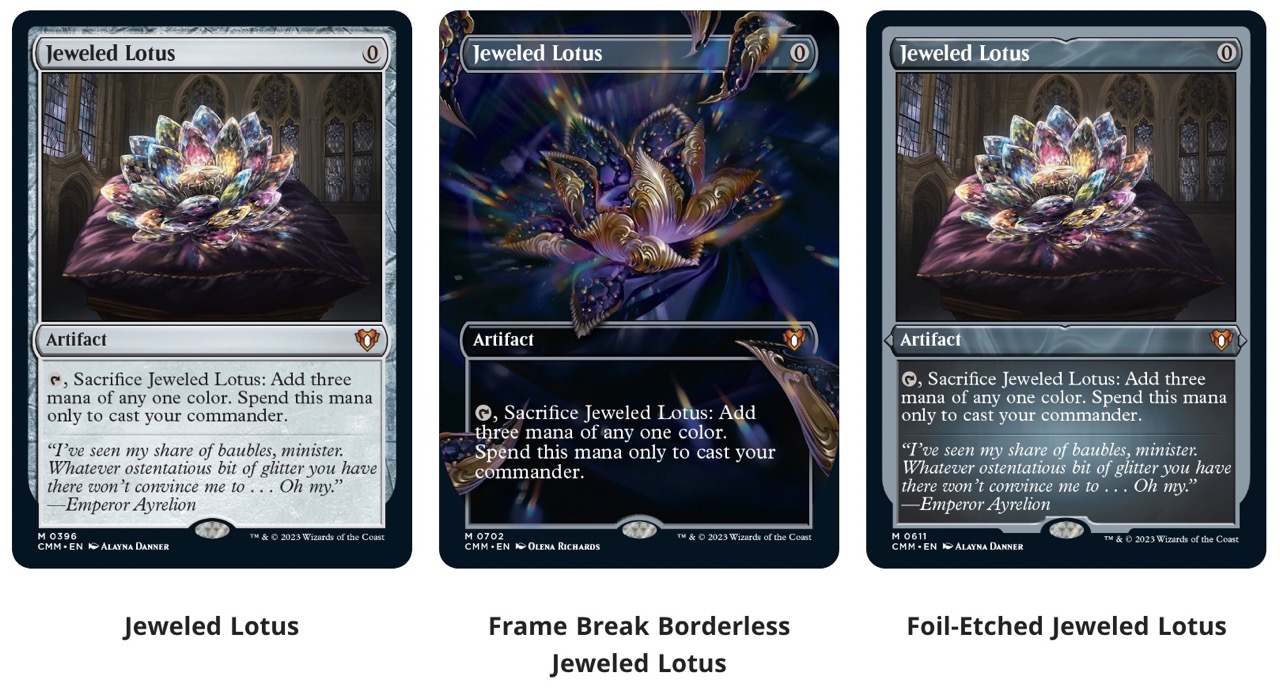 First up is Jeweled Lotus, first printed in Commander Legends and currently a very expensive card. It will have two of the Booster Fun variants: the "frame break" borderless treatment, which allows the card's art to break through the frame, as well as a foil-etched variant.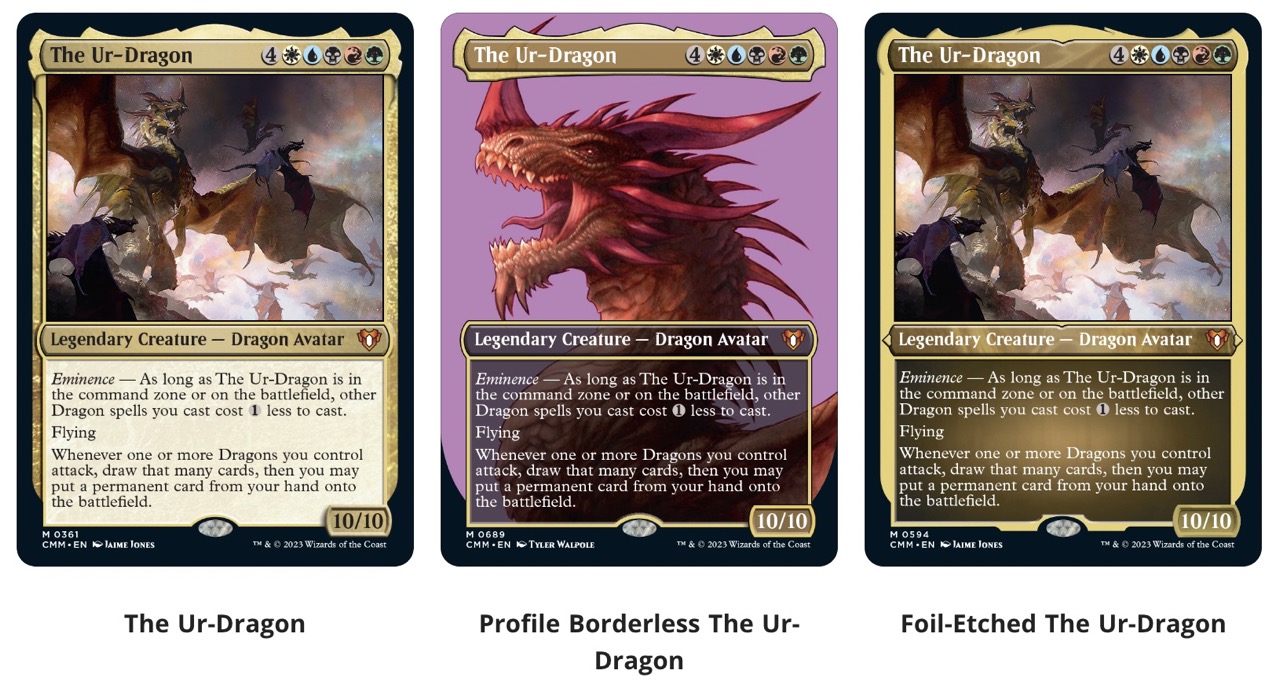 The Ur-Dragon will also have a foil-etched variant, and is also the first card we've seen with the "profile" borderless treatment.
"A set of legendary creatures who are popular Commanders will get this profile borderless treatment," Blake Rasmussen said on Weekly MTG, "so that you have right up close on their faces. They're representing you, you might as well have them right have them right there up in your grill."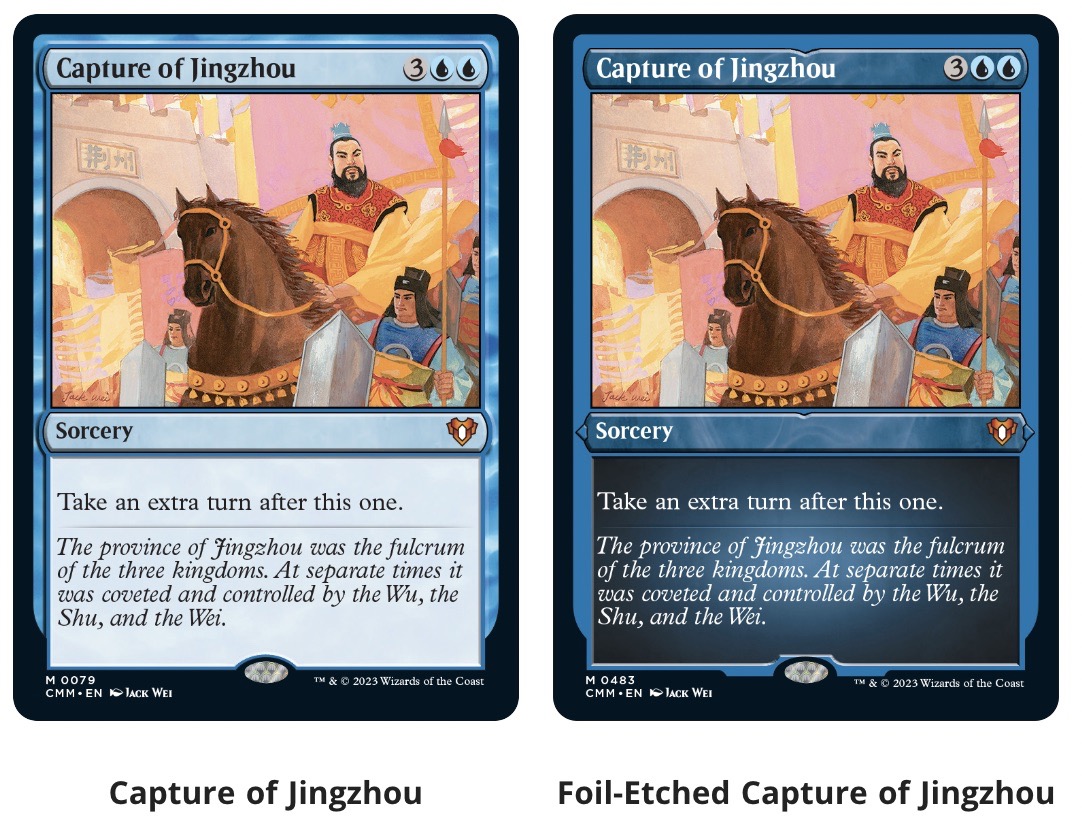 Last up is Capture of Jingzhou, which will have a foil-etched variant. Commander Masters will be the first reprint of this Portal Three Kingdoms card in a booster product, having only previously been reprinted as a Judge foil.
Commander Decks and Themes
Last, but certainly not least, are the four new pre-constructed Commander decks that will be released alongside Commander Masters.
Planeswalker Party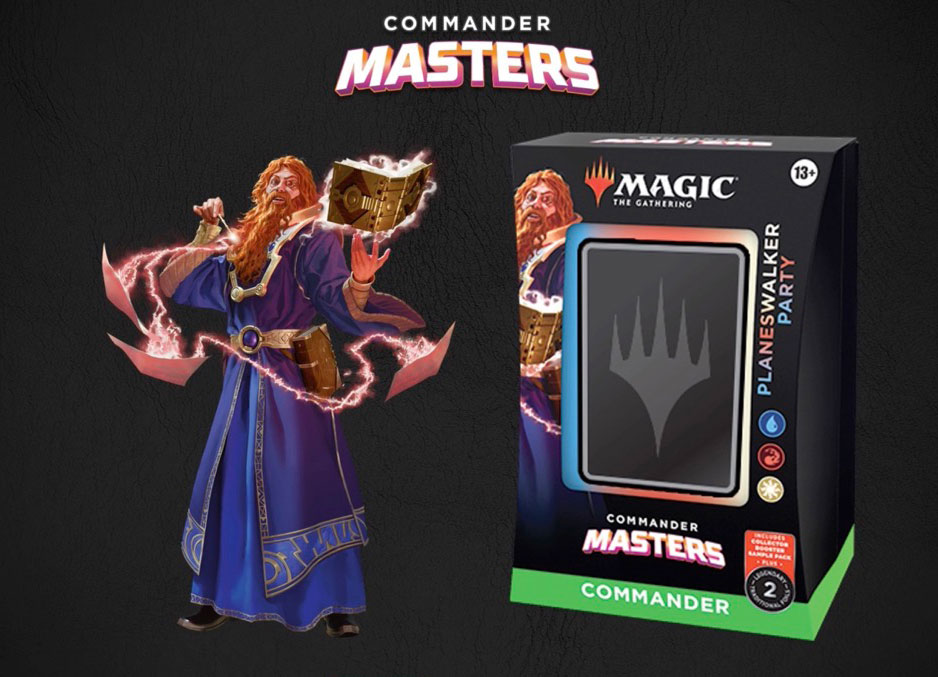 Planeswalker Party is a Jeskai/WRU deck that, well, focuses on Planeswalkers. And is that Commodore Guff as the face card?!
Eldrazi Unbound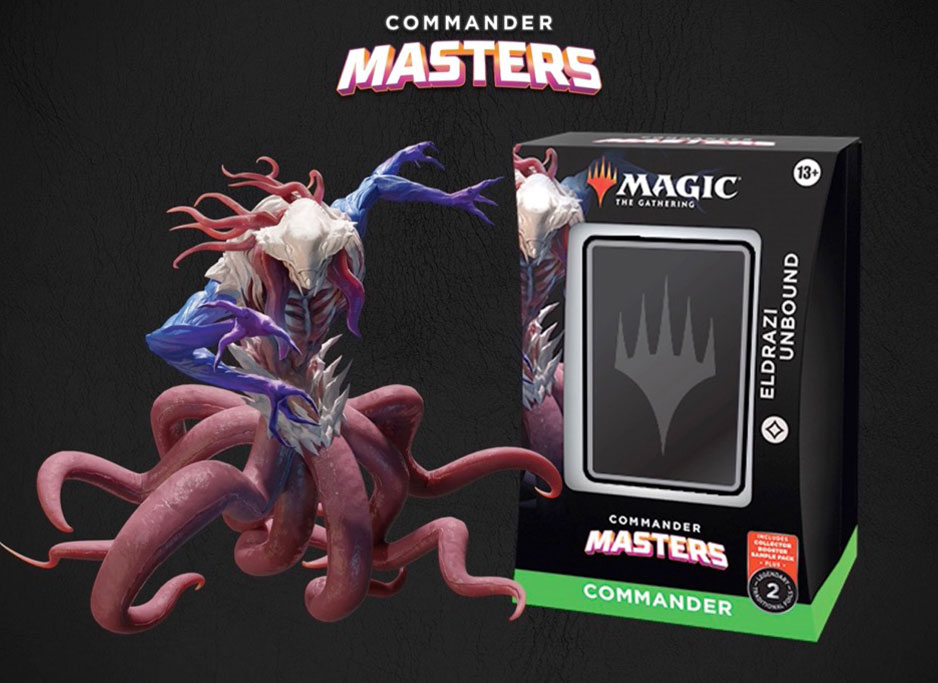 Eldrazi Unbound is a colorless, Eldrazi-focused deck. "We are finally doing a colorless Eldrazi pre-constructed deck," Rasmussen said. "No colors, just Eldrazi."
Enduring Enchantments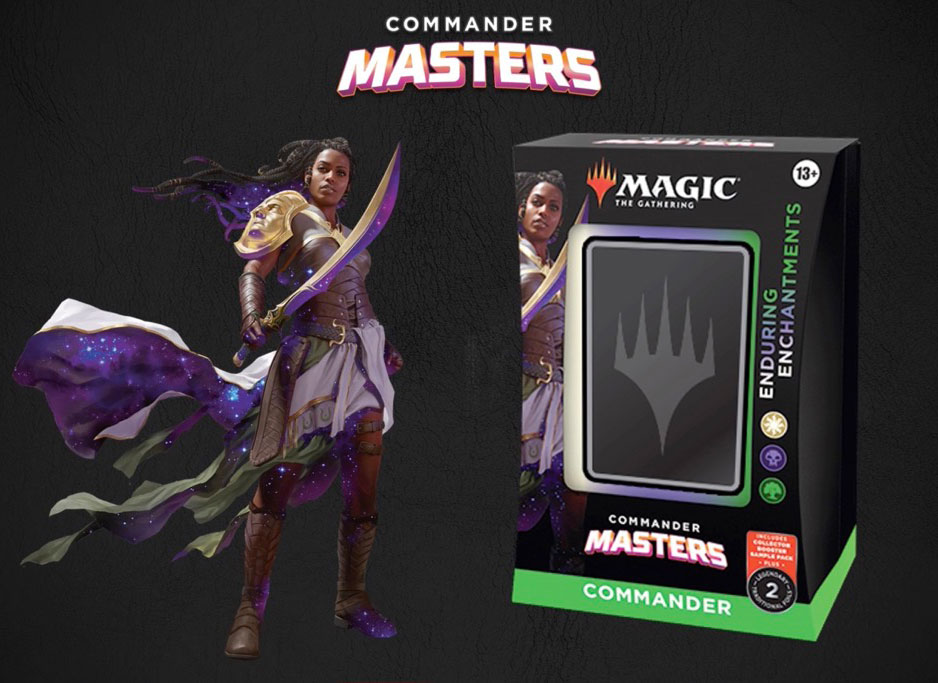 Enduring Enchantments is an Abzan/GBW enchanments deck. The art for the face card features Theros' starry sky motif so don't be surprised to find plenty of enchantment creatures inside!
Sliver Swarm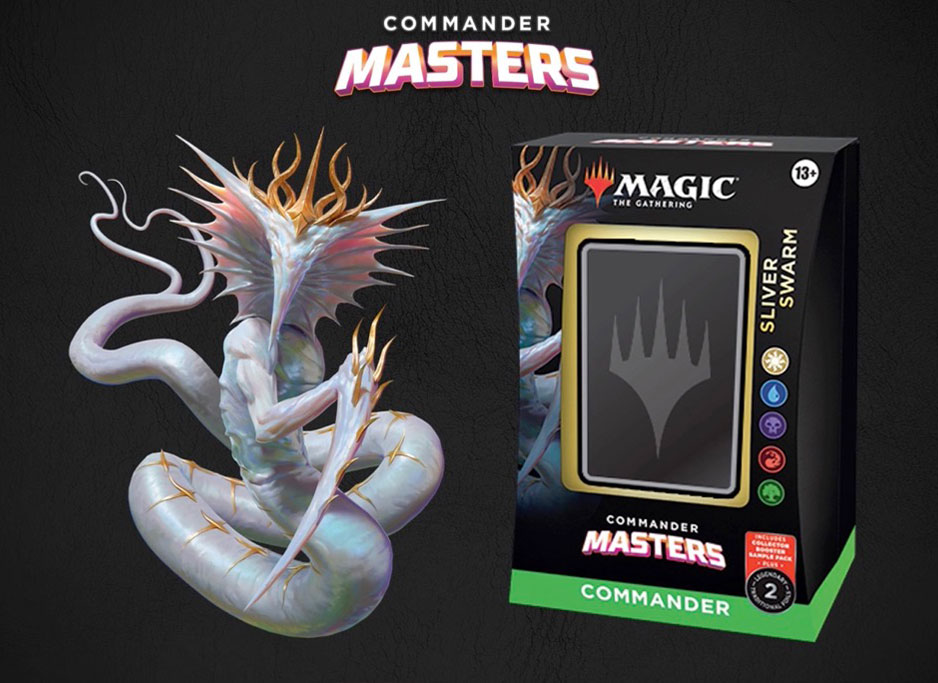 Sliver Swarm is a five-color Sliver deck, like any good Sliver deck should be. What more needs to be said?