Dominaria Remastered is front and center in the latest WeeklyMTG. Tons of cards were spoiled during the live stream, with the rest of the set previews being revealed through social media and a massive drop on December 7. There are some truly unique cards coming in Dominaria Remastered, with tons of new artwork, art variations, and cool retro frame printings.
Host Blake Rasmussen also revealed several changes coming to Phyrexia: All Will Be One's release schedule. These are all to help relieve some stress of frequent releases and an eternal spoiler season.
Phyrexia: All Will Be One Release Updates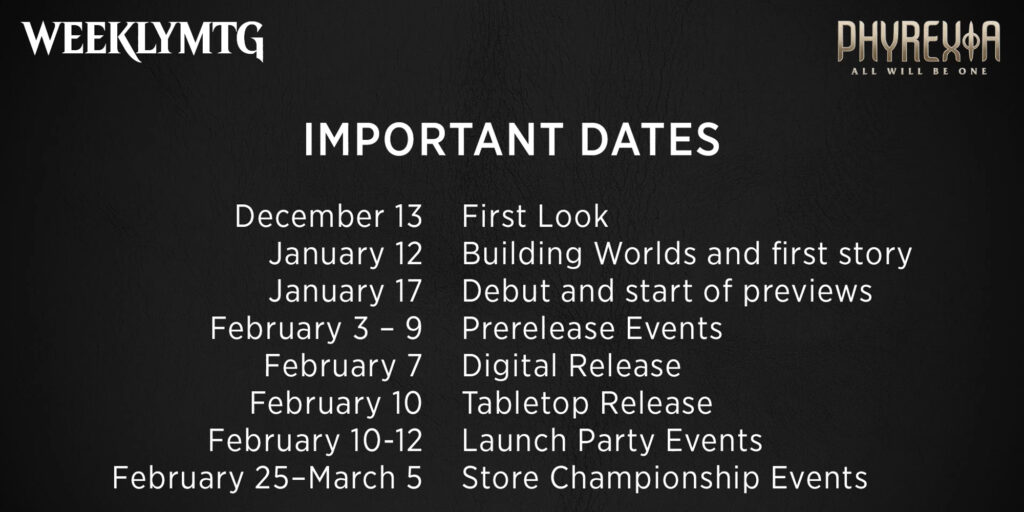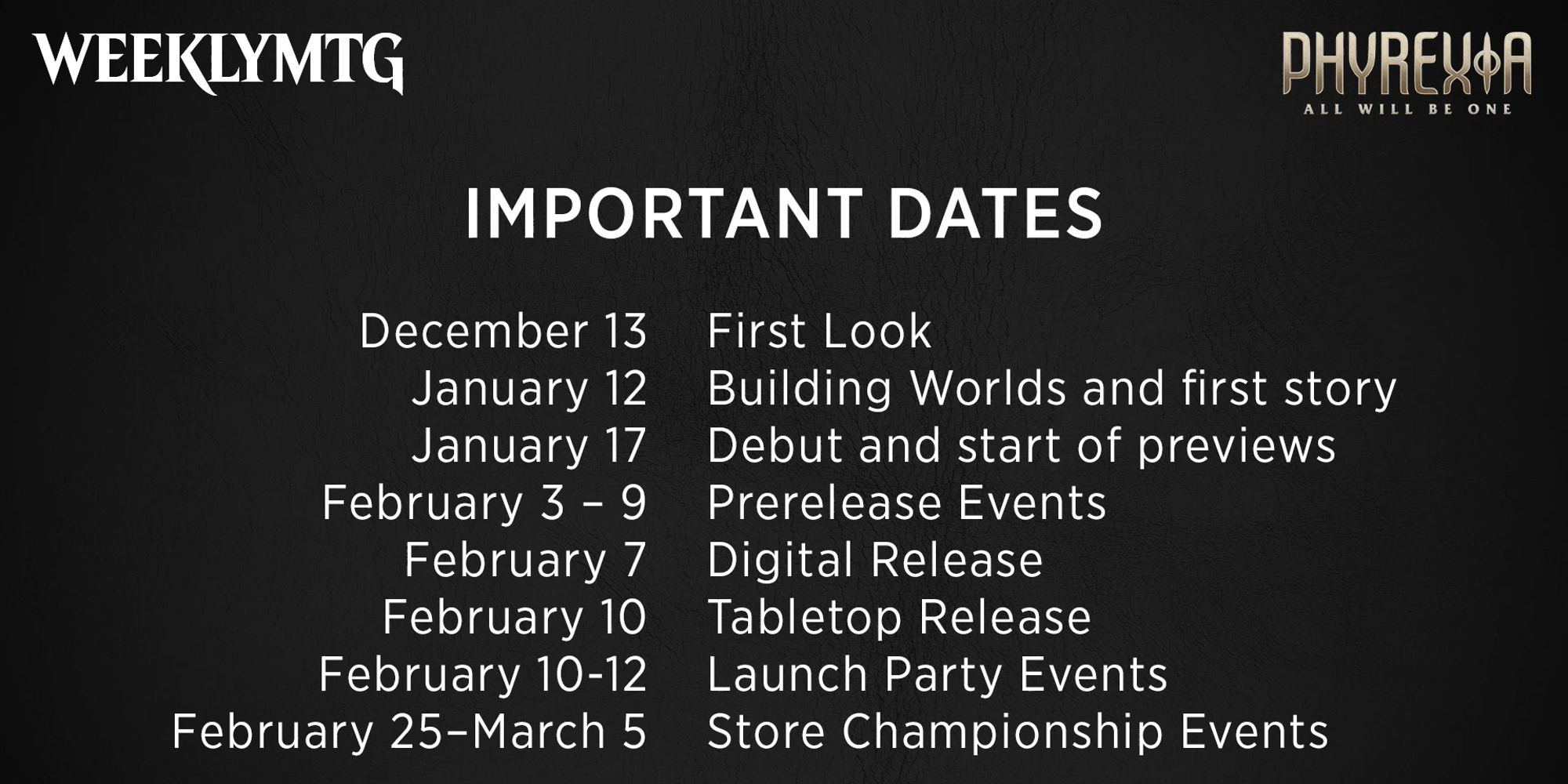 For this WeeklyMTG, Wizards of the Coast decided to speed up the spoiler season for Dominaria Remastered. They're revealing all the spoilers over the course of two days, instead of the usual extended spoiler season to build hype. WotC chose to push back a number of important dates, in order to help give players some space from what can feel like one spoiler season bleeding into another.
First look for Phyrexia: All Will Be One has been pushed back to Dec. 13, so tune in next week for plenty of gooey new Phyrexian body horror cards. After that, previews start next year on Jan. 17, with the actual release being pushed back Feb. 10.
Dominaria Remastered
As a 30th Anniversary celebration set, Dominaria Remastered brings players a cardboard cornucopia. Every card in Dominaria Remastered represents the home plane of Magic in some way. There are plenty of throwbacks for players, with cards like Legacy Weapon depicting major events from Dominarai's history. Many of these cards feature brand-new artwork, fancy borders, and sometimes even completely different alternate art.
A few quick notes about Dominaria Remastered: there are no planeswalkers in the set, instead leaving more room for powerful cards from across Dominaria's history. The Remastered set is not Standard or Modern legal. It is purely a remaster set, also meaning that it will not be coming to Magic Arena either. Rasmussen did confirm, however, that Dominaria Remastered won't include a box topper. Instead, it will have a retro frame Counterspell as a prerelease promo.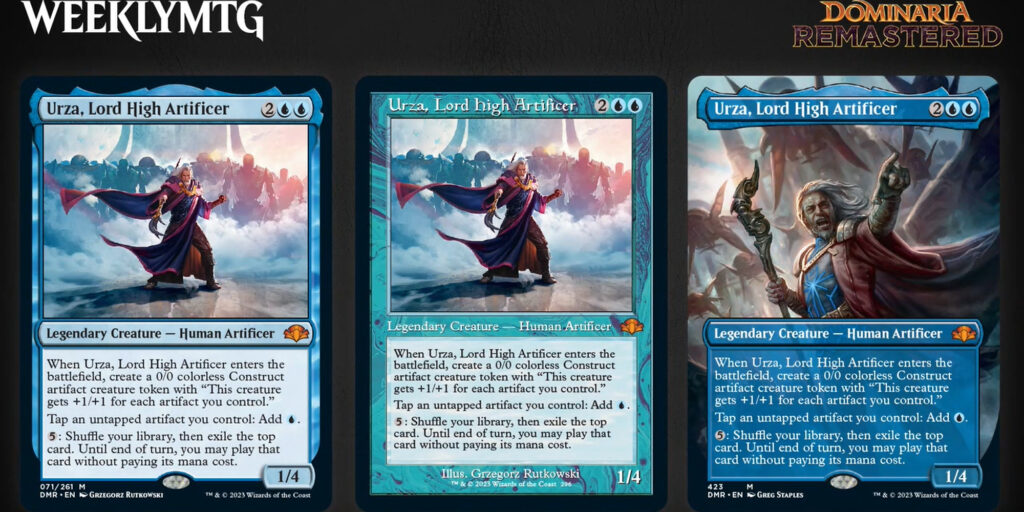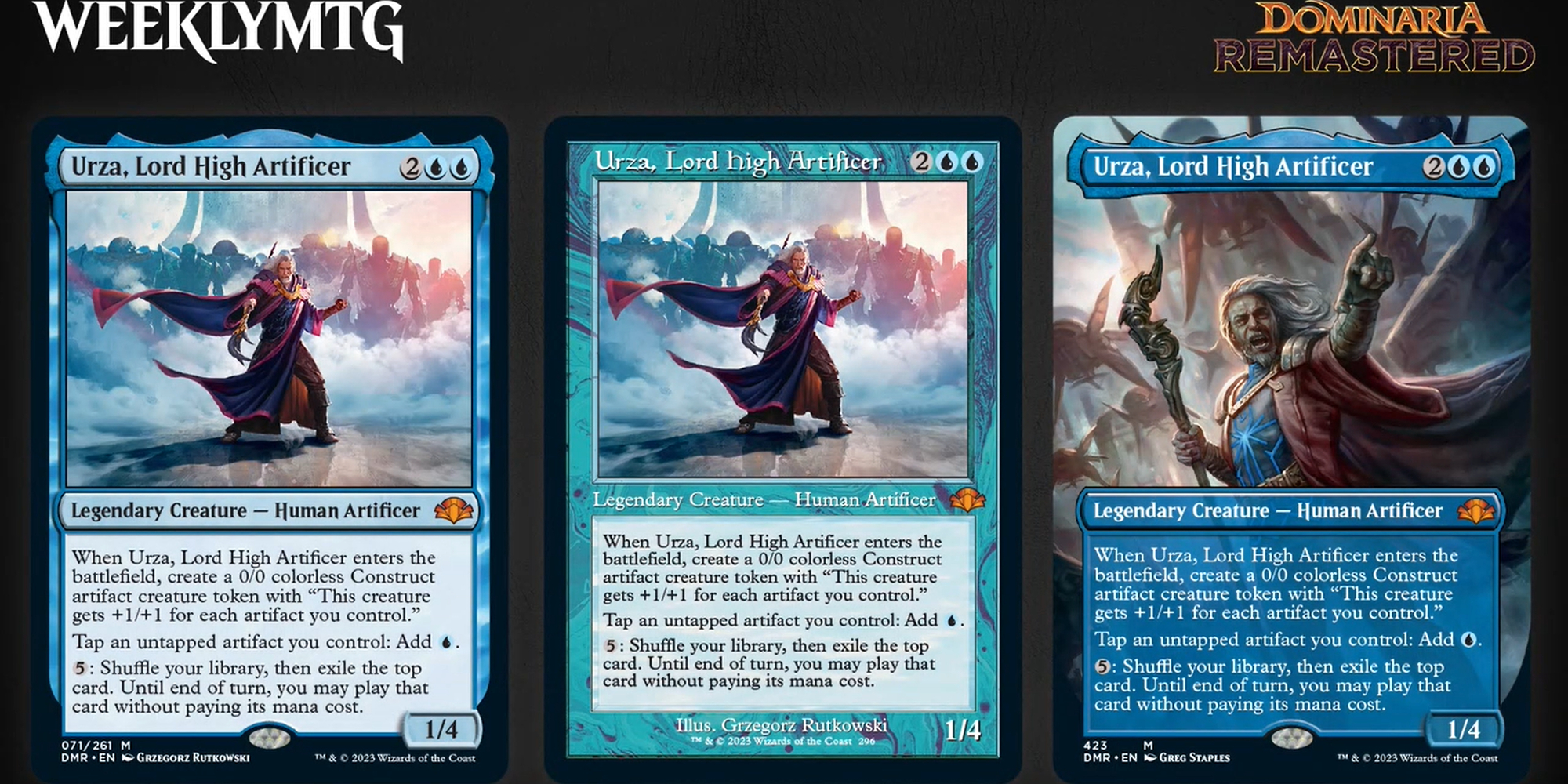 Cards like Urza, Lord High Artificer come with regular printing, a retro frame, and a borderless alternate art version. Rasmussen showed off several cards with these printings, including Yawgmoth, Thran Physician and Dark Depths. Dark Depths is notable for also including a new Marit Lage token that comes in foil. Several cards that have never received a reprint before are finally getting one in Dominaria Remastered, with Test of Endurance being an important one.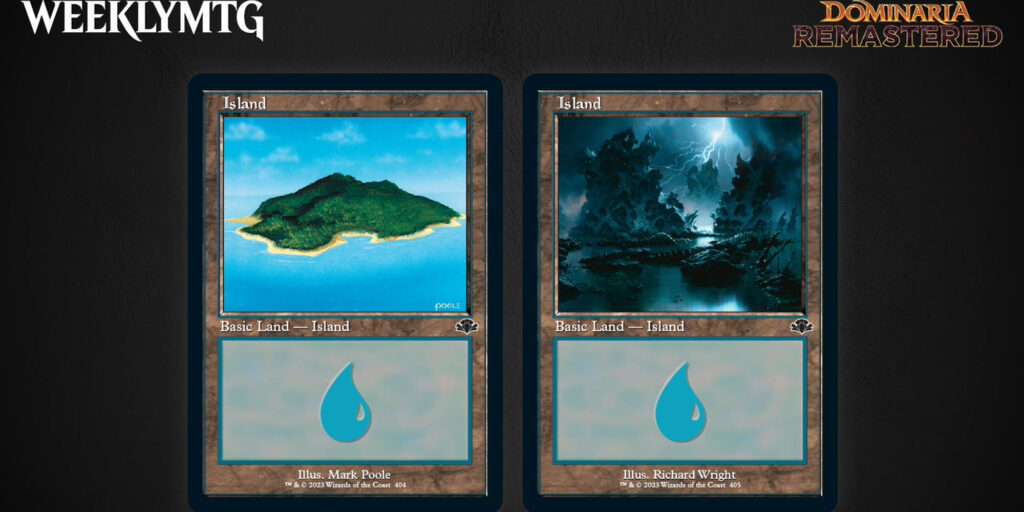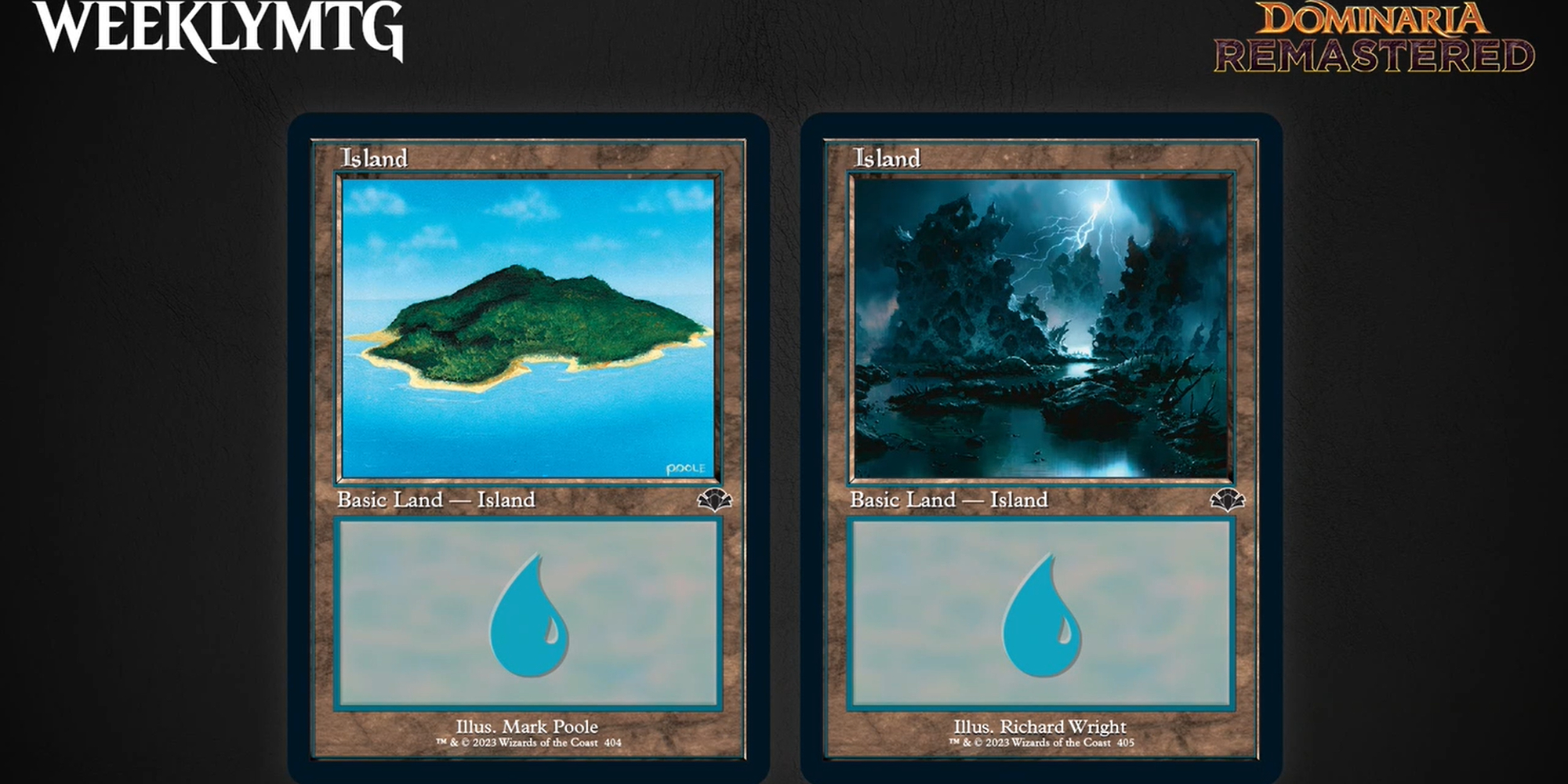 Basic lands are getting some cool cards too, including the Alpha Island by Mark Poole in a retro-style frame and the Mirage John Avon Mountain.
There are a few other cards to watch out for in Dominaria Remastered include Force of Will, Time Stretch, Vampiric Tutor, and Entomb. Older fans will appreciate the return of classic cards like Giant Spider, Orinthopter, and Royal Assassin. Some of these cards were staples in older Magic formats and getting the chance to shine again is a fun way to honor Magic's history.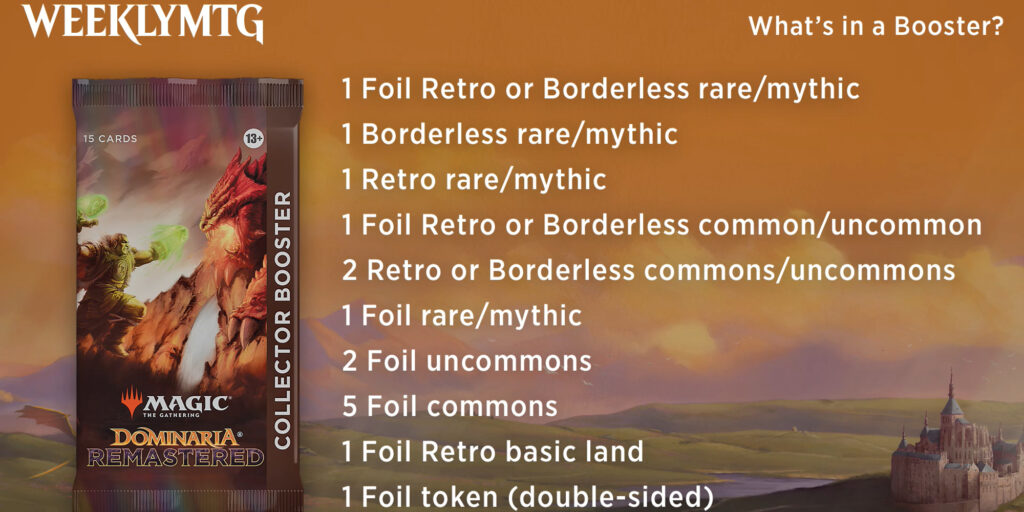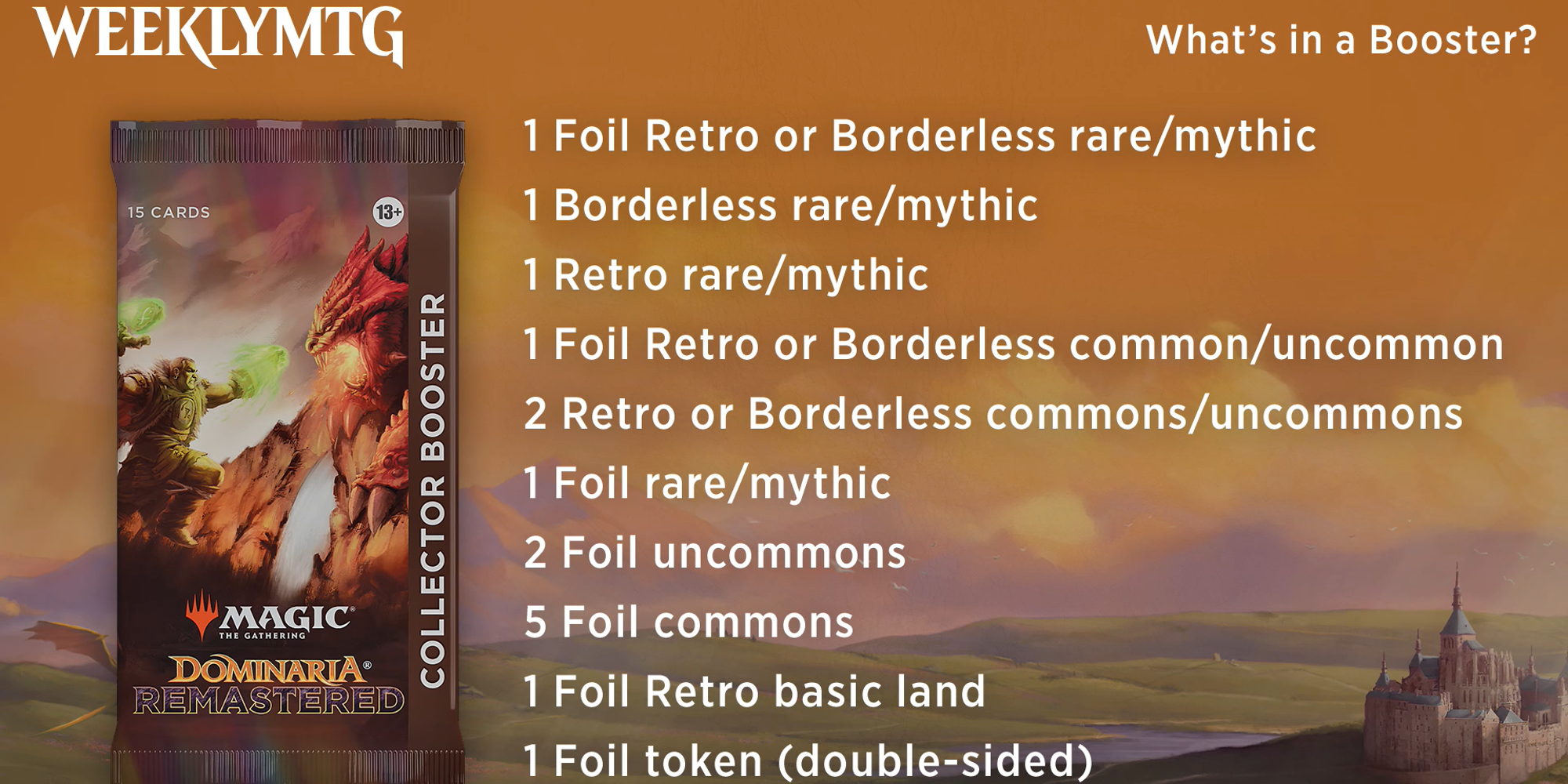 Players can find all these cards and more in either Draft and Collector Boosters, loaded with all sorts of premium cards. Since Dominaria Remastered isn't a full release, it will not have other packs or products released with it. Instead it will have a limited print run, so once it's gone Wizards won't be printing more.
Ryan Hay (he/him) has been writing about Magic: The Gathering and video games for years, and loves absolutely terrible games. Send him your bad game takes over on Twitter where he won't stop talking about Lord of the Rings.