Last week, an intrepid redditor discovered two interesting listings on Amazon for an as yet unannounced set called Dominaria United: one for booster boxes and one for Collector Boosters. Both listings said they would be available on January 13, 2023.
Don't miss our other coverage of today's "Wizards Presents" event: Magic's Next Year of Sets, Revealed and Doctor Who Comes to Magic in 2023.
Today, Wizards of the Coast confirmed the existence of the upcoming set during their "Wizards Presents" stream. "Dominaria Remastered reaches across Magic's sets to bring together a mix of the familiar and nostalgic cards representing the breadth of Dominaria's history, from our earliest sets through to the modern day," they revealed.
While they didn't give an exact release date, Wizards said that Dominaria United would be available in "early in 2023," so the January 13, 2023 appears to be pretty accurate.
The set will contain cards from across 27 previously-released sets that either took place on Dominaria or that contained Dominaria-themed cards. The set will be fully draftable and will also have Collector Boosters featuring borderless and retro frame cards.
Speaking of cards, Wizards showed off two: Force of Will and Arboria. Both cards will have borderless and retro variants.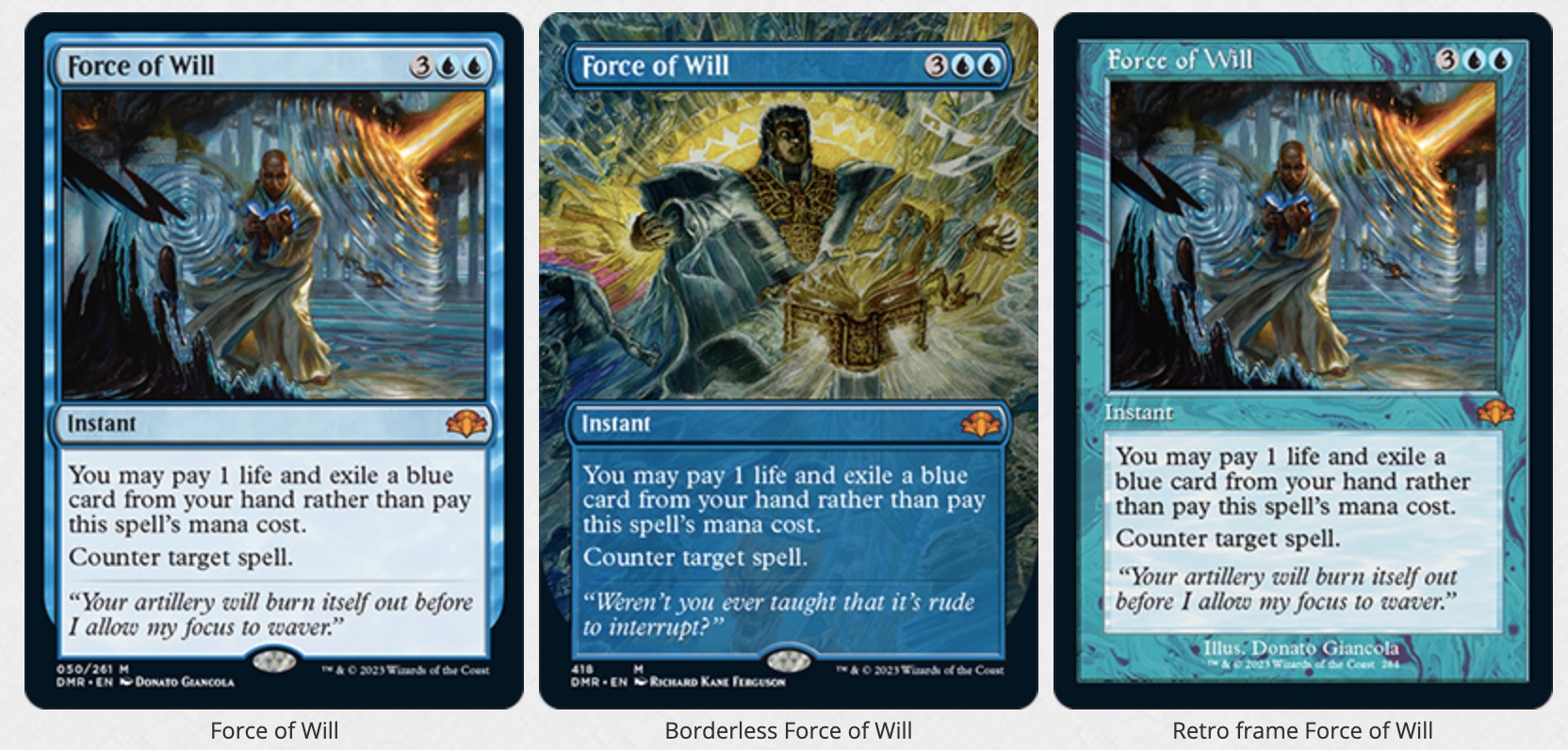 Art from Dominaria Remastered
Wizards also previewed a few pieces of art from the upcoming set. Check them out below!