Over two days, on Monday November 1st and Tuesday November 2nd, 2021, the original paintings for Runo Stromkirk and Krothuss, Lord of the Deep by Matt Stewart were sold on the MTG Art Market for a combined $14,000.
Runo Stromkirk and Krothuss, Lord of the Deep by Matt Stewart are both works of oil on Ampersand gessoboard, each measuring 24 inches by 30 inches. The pair function as a brand new Legendary double-faced card in Magic: the Gathering's latest set, Innistrad: Crimson Vow. They bring to life the progenitor of the Stromkirk line, and realize a pair of long-awaited characters from one of Magic's most popular planes.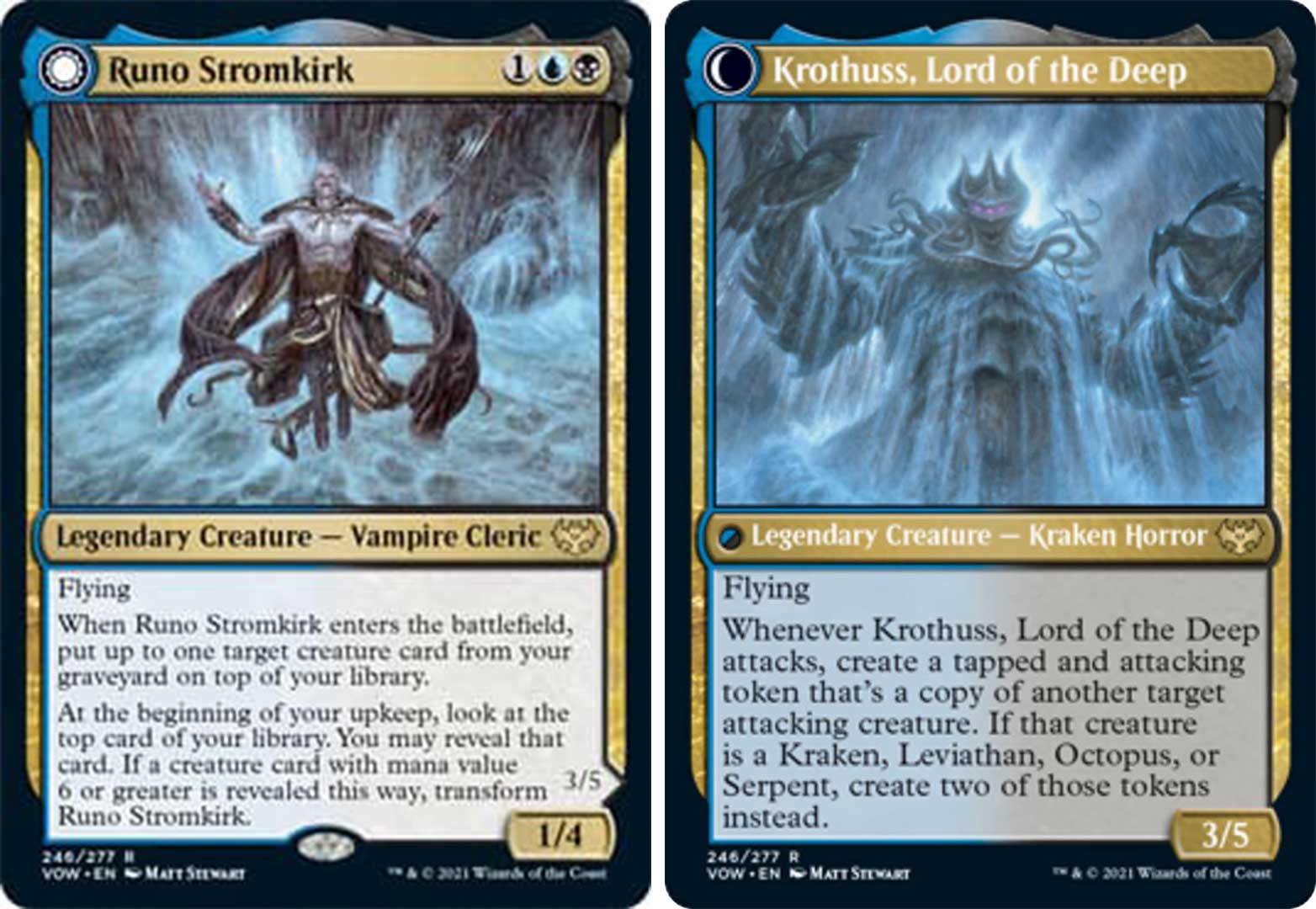 The auctions were handled by Vorthos Mike acting as agent for the artist. The works were run independently of one another, with Runo Stromkirk beginning the sale and running for one week. The $6,000 opening bid was achieved on the first day, and would sell at that number to a very excited collector.
This slideshow requires JavaScript.
The next work, that for Krothuss, began the next day and sought a $5,000 opening bid. But unlike its front side, it bore an $8,000 Buy It Now. That BIN price was elected exactly two minutes after being posted, but it's currently unknown whether these two works might have traveled to the same collection.
This slideshow requires JavaScript.
I for one hope these masterworks of sea and storm, legendary beings by a legendary artist, have stayed together, but only time will tell. Stay tuned to Hipsters of the Coast for more Crimson Vow Art Market Minutes and updates on what we've seen, and I'll see you next time.