On Tuesday August 31, 2021, Magic artist Lindsey Look sold the original artwork for her Sublime Epiphany for a sensational $25,600 on the MTG Art Market on Facebook!
Sublime Epiphany is a work of oil on gessoed illustration board, and was created for last year's summer release, Core Set 2021. It was brought to market for the first time with the artist running her own auction on the ever-growing MTG Art Market on Facebook.
The auction began quickly at $5,000 and wasted no time as it climbed to $10,000 in the opening minutes.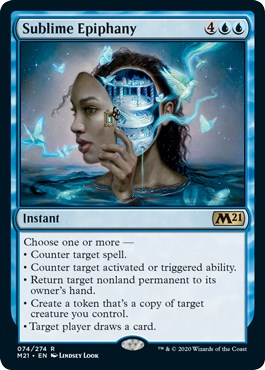 It would lie dormant through the week, with a public raise of $10,250 inciting an additional round of bidding on a Saturday morning near the halfway point in the auction. This time it would plateau at $17,000, and again remain quiet until the final day.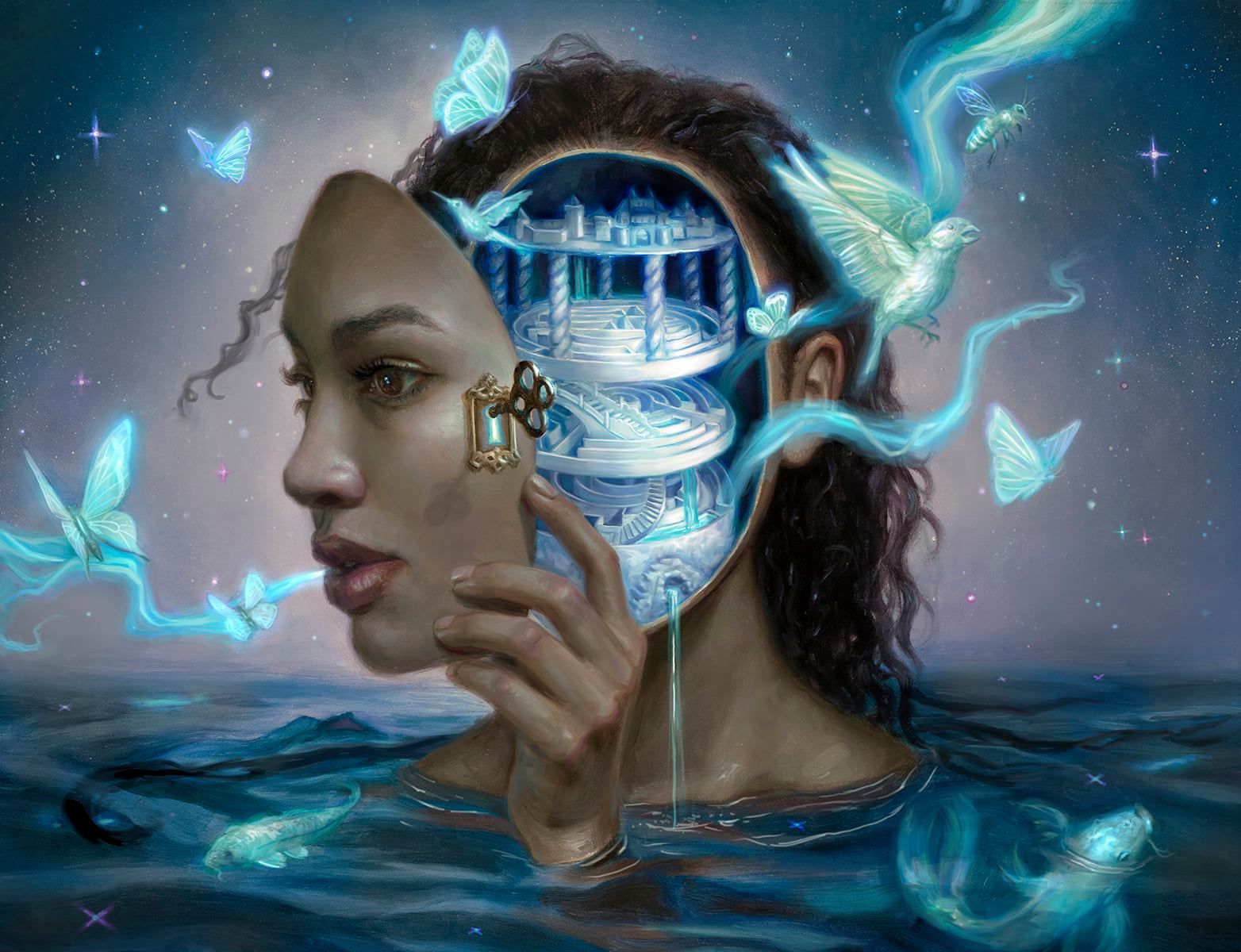 The same bidder who sparked the Saturday fire was first to the flames again, raising to $18,000 on the afternoon of the last day. However, it would ultimately come down to a battle between two private bidders in the last hour of the auction, as the work rose to it's final price realized to $25,600, an absolutely astounding result and very possibly a new record for the artist.
Sublime Epiphany is one of the only modern MTG illustrations that is a full embrace of early 20th Century surrealism, and Look has done an incredibly job of creating something truly unique and wonderfully breathtaking. It is one of my favorite artworks from Magic last year, and will continue to be talked about for years to come as one of the best in the game's history.
About the Artist
Lindsey Look has been illustrating for Magic since 2014 and has illustrated 28 cards for the game as of the writing of this article. Best known for her depiction of hands, she is also a master of gem and jewel illustration, and has created some of the most recognizable artifacts in Magic during her tenure. Her work resides in collections around the world, including my own, and she was the very first artist interviewed for Hipsters of the Coast's own art-centric Mirror Gallery column.