Good morning everyone, and welcome back to Meet the Artists of Alter Sleeves, Part 2. In case you missed it, you can find yesterday's Part I here.
A few months back, I received a small package from Alter Sleeves, an up-and-coming custom "perfect fit" sleeve manufacturer that features work from artists all around the globe. These specially printed inner sleeves allow Magic players to customize their decks with altered cards in a way that doesn't damage or jeopardize card condition. I was never a collector of altered cards for this very reason, but it seems this product has completely changed the game.
I've got three more artists' work to showcase, and need to tell you how to get your own, so let's get right back into it!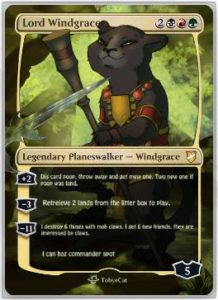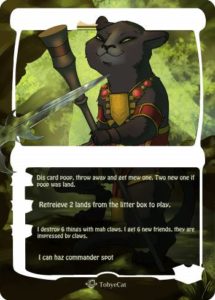 Tobye Harley, Kentucky, USA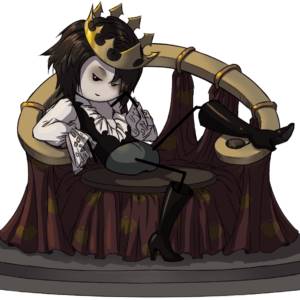 My name is Tobye, artist name TobyeCat, a nickname I garnered from my love of cats and the similar behaviors we share. You can often find me struggling to reach my tablet over my two fur babies trying to sleep on my lap. I had a lot of fun doing Lord Windgrace and hope to do more cat related cards in the future. And I hope it made some people laugh.
I'm a transgender boy from a little farm in Kentucky. I've always loved fantasy themes and RPGs, and coupled with my love of drawing, I grew to become a character designer and illustrator. I love designing characters and even have one of those ridiculously expensive and ultimately useless degrees in doing so. You can find me at my desk almost every day but Sunday… Sunday is for Dungeons and Dragons.
I started doing card alters after an acquaintance told me about Alter Sleeves. I did try my hand at traditional altering some years ago, but could never bring myself to paint over more than a land. I've been playing MtG for about 18 years, however. MtG art is so beautiful and is what drew me to the game. I hate the idea of painting over even a basic card, but Alter Sleeves solves that. I love that people can customize their cards now without destroying them and still being able to look at the hard work of the original artists.
My favorite alter I've done so far is probably the Lord Windgrace. I also like The Chibeoplasm (for The Mimeoplasm), as I did that one for my own commander deck.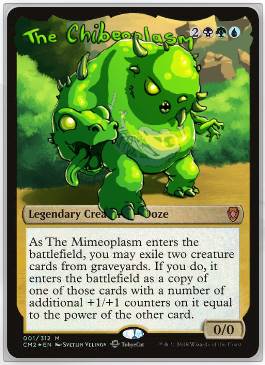 The most challenging alters I've done would definitely be my land set, where each land is presented as a potion. I had to learn to render glass for that!

I like to do full art replacements that incorporate the theme/creatures/characters of the original card, but present them in a new style. MtG art is very high fantasy, semi-realistic art. I like taking that and going "but let's make it cute and cartoony with a funny parody."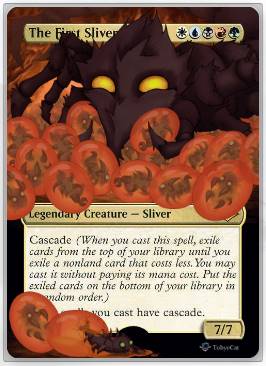 I get a lot of inspiration from my favorite cartoons and anime, but mostly from all the amazing artists I follow on social media platforms. I follow so many talented artists on there, my homepage is glowing.
It's been a great confidence boost to have my work get noticed by more people, especially ones that share common interests like MtG. I've never been a well-known "big shot" artist with a lot of commissions, but Alter Sleeves has given me a goal to work towards in growing my alter collection, and Wizards has given me a plethora of cards and characters to pick from!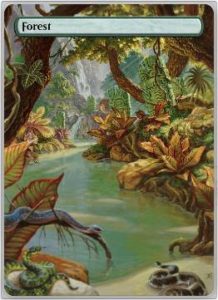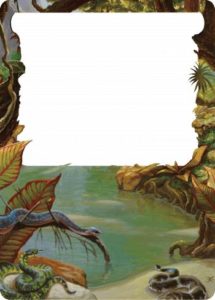 Elsa Kroese, Netherlands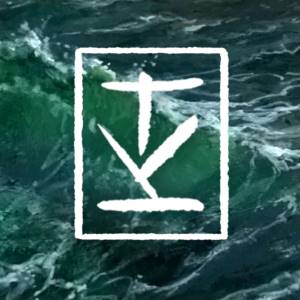 I'm Elsa Kroese, also known as Treasure Kroese, an all-round artist from the Netherlands with a passion for everything fantasy. I started my career working in games, I have worked in printed media (book covers, magazine illustrations, comics), animation, and currently I'm back to making art for games again.
I've only been doing Magic card alters for a few years. The first alters I did were two Basic Islands I painted as a holiday gift for a good friend in my playgroup. He liked them so much that he commissioned me to do a few more and encouraged me to share them online. Other people got to see the cards, and I started getting more inquiries.
I think my favourite alter is the art replacement I did for "Chaos Meow"—coming soon to Alter Sleeves.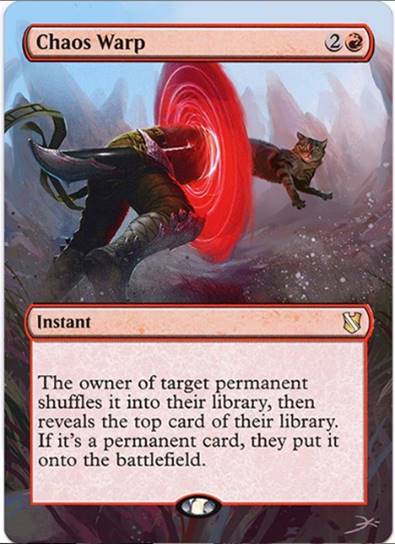 Some of my other alters may have prettier art, but what I like about this one is that it represents the feeling of playing that card. Chaos Warp is one of those cards that rarely do what I want it to do. When I play it, the card reads: "get rid of problem x, then replace it with even bigger problem y." But when it's played targeting me, it reads: "Your win condition is now gone. Here, have a 1/1!" I channeled that feeling into this alter!
I like doing full art extensions or some other type of extension that builds on the concept of the original art. But I don't want to just extend the color to the edge of the card. Nothing wrong with those types of alters, but when I do an extension, I'm looking for the story that's already there—in the art—and then expand upon it. Show more of it. I pick the cards I want to alter with this in mind. Wizards of the Coast commission some of the best fantasy art in the industries, and some pieces really spark my imagination.
Besides that, I love working with a theme. So for instance, for a Hapatra, Vizier of Poisons deck, I created some snake themed basics. I'm currently working on a faerie themed set.
I've always been a visual storyteller and a world builder. When I create an illustration, no matter if it's a book cover, a comic character, or a magic alter, I'm always looking for the story. Who are these characters? Where do they live? Where are they going, and why? What else is happening in this world?
It's an organic process, so it's not like I sit myself down and write a story before I start painting. I answer these questions while I'm working on the design; it helps me to envision a direction for the piece, to get a sense of the illustration's world.
And then of course, a lot of inspiration comes from actually playing the game. My first commander was Olivia Voldaren, which I played as a vampire tribal deck (until Edgar took over the wheel). But the pleating of the character's dress in the original art is a little… unfortunately placed. Don't get me wrong, I adore the original, but it's one of those "once you see it, you cannot un-see it" situations. That led to an Alter Sleeve that changes Olivia to look a little less excited.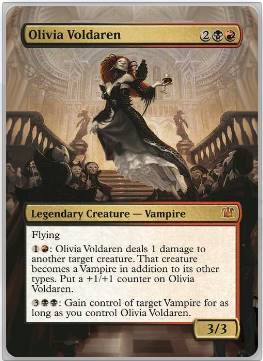 I put a lot of effort and thought into every alter I create. That, together with me being a self-employed illustrator, means that I can only do a few alters a year, having to squeeze them in between other projects. It unfortunately means that my original alters are on the expensive side, especially if you consider that a lot of them are basic lands, and that they are hard to come by, as there's only a few out there.
Alter Sleeves allows more people to own an alter by my hand. It keeps things affordable for the buyer while I don't have to feel bad for only being able to do a few alters a year. It also allows for duplicates, which means that people can go crazy and pimp their entire land base if they want to. For instance, I know of an Ayula, Queen Among Bears player, who has sleeved his mana with my bear themed forest alter; something that is only possible because of Alter Sleeves.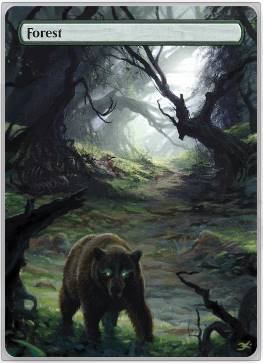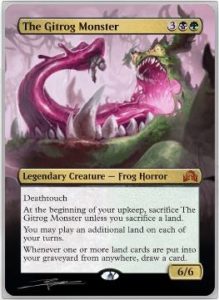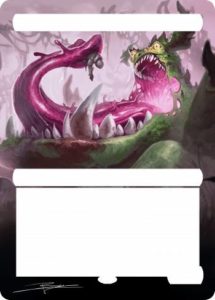 Thomas Ricci, France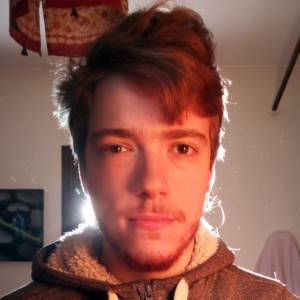 I'm Thomas Ricci. And I am a beginning freelance illustrator and concept artist. I am living at my parent's house in France, training every day to get better. One of my dreams is to work for Magic: the Gathering: I have fallen in love with the game!
I have always been interested in illustration, I did one or two physical alters around 3 years ago for friends and for fun. Since Alter Sleeves launched I was interested in using it to put my illustrations on cards that I like and that's what I did since January of this year!
I wouldn't say I have a favorite alter, people seem to appreciate The Gitrog Monster a lot and I'm glad! On my top 3, I would put my Atraxa, Praetor's Voice and Blind Obedience. [Editor's note: We eagerly await the sequel, Bling Obedience.]
Atraxa, Praetor's Voice & Blind Obedience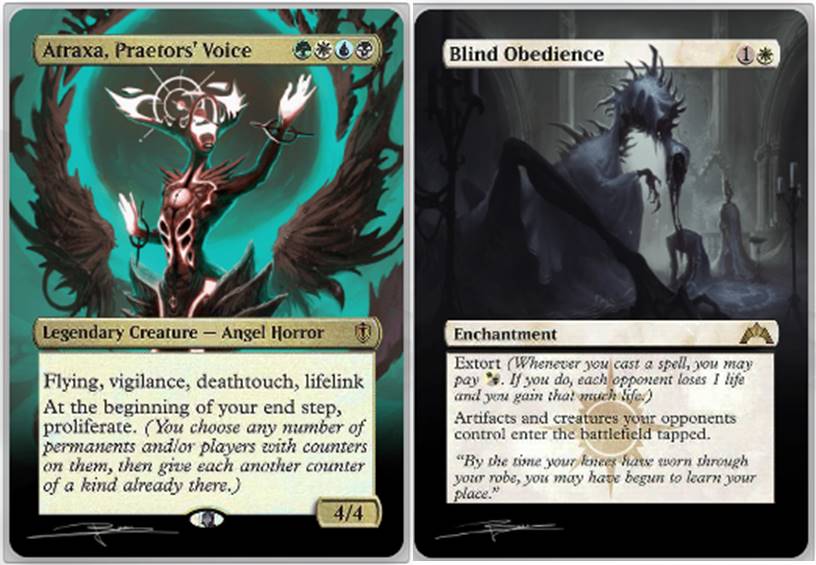 My favorite alters to do are total overpaint on digital, I'm not a traditional alterist at all ahah. I'm interested in providing new illustrations to a card and it's an opportunity to improve my art in the process. I appreciate border extensions and creative additions, for example I have a Blood Moon with just bats added to it that I really enjoy for its simplicity and efficacy.
My inspiration comes mostly from MtG illustrations, my main ones are works from Svetlin Velinov, Victor Adame Minguez, Peter Mohrbacher, Wayne Reynolds, and Jesper Ejsing. I really enjoy painting creatures, landscapes and those weird space deities without eyes for some reason ahah. I wish to extend my range of inspiration as my eyes mature as an artist.
It is so nice to be on Alter Sleeves! It gives me some visibility and income on the side to help my family and myself. I'm looking forward to getting sleeves myself for my cards!
Wrapping Up
I hope you've enjoyed this brief tour of just a handful of the wildly creative alters available at Alter Sleeves. I'm really blown away by how cool these are, and once you hold one in your hand, I think you will be too. They're super high quality and the perfect solution to customizing cards without risking damage to your collection. And they make for a perfect gift or little something for that person in your playgroup!
Jump on over to the Alter Sleeves website, where each sleeve is just $6 (minimum 2 per order) plus free shipping on orders over $30. Again you can find links to these artist's stores at the top of each section, and there are purchase links below each image I've shared.
There are more than 125 artists currently offering their designs, and thousands of Alter Sleeves to choose from. Let me know on Twitter which of these was your favorite, and which you might be picking up in the coming weeks! There's just a ton of great artwork to discover within this site, and I look forward to seeing which brand new Alter Sleeves you choose to customize your deck.
As always, thanks for reading, stay well, and I'll see you all again real soon.
Donny Caltrider has been playing Magic since 2002 and collecting original Magic art since 2017. He has an M.A. in Museum Studies from Johns Hopkins University and enjoys telling stories about art, objects, and the intersection of fantasy with real-life. You can find him on Twitter talking about #mtgart, museums, and other #vorthos related goodness. Follow along and continue the conversation!