On Thursday September 12, 2019, the original painting and associated color study for Nils Hamm's Basic Island from Throne of Eldraine was sold via auction on the MTG Art Market. The painting sold for $4400, and the color study ended at an impressive $800.
Island by Nils Hamm is a work mixed media on cardboard measuring approx. 8.5 inches by 11.25 inches. It was auctioned simultaneously but separately alongside a color study of watercolor and color pencils on watercolor paper measuring 5.5 inches by 7.75 inches. This illustration was commissioned as a basic land for Magic's upcoming expansion Throne of Eldraine, and lends Hamm's Impressionistic stylings to this fairytale fantasyland of the Magic Multiverse.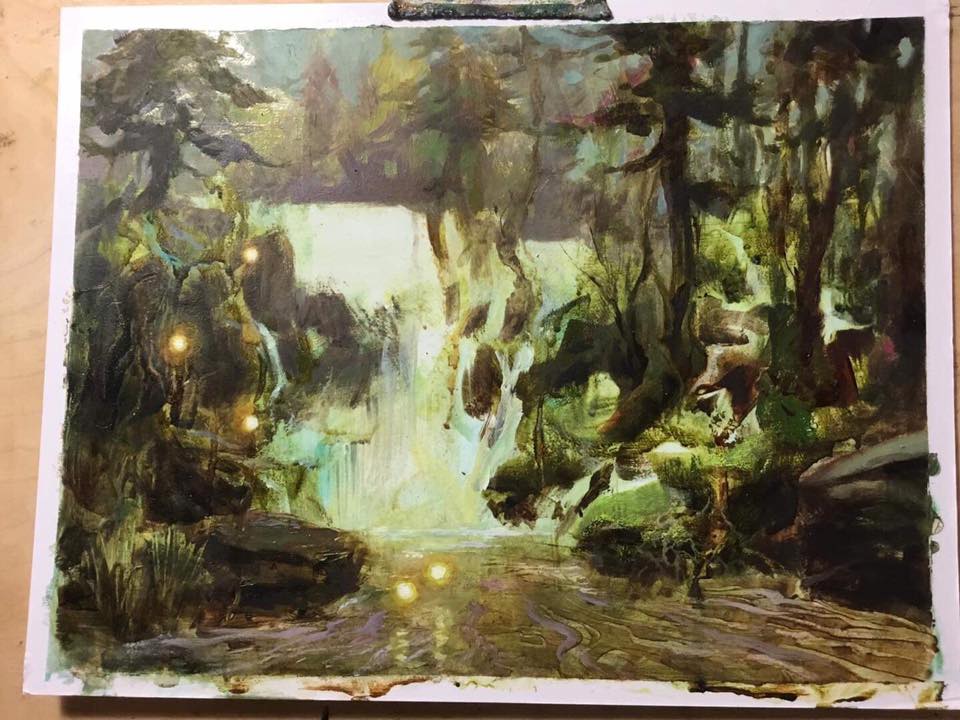 The auction was run by Mark Aronowitz acting as agent for the artist. As previously mentioned the final painting was sold at the same time as the color study, albeit in separate auction posts. Hamm's work, whether preliminary or final, always garners attention; and these two events were no different. There were at least six public bidders and an unknown but surely plentiful number of private bidders across the two auctions. Each came down to a bid-off between one public and one private party. The private bid would win out in both cases, and neither winner is yet publically known.
This is Hamm's third basic land, following a Mountain and Plains, and is instantly recognizable as one by his hand. His art is loose but legible, evocative but exact, and above all else entirely unique across the game and genre. You know a Hamm across the table, of this there is no doubt.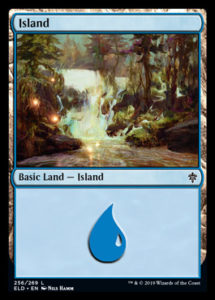 About the Artist:
Nils Hamm is well on his way to being one of the most prolific Magic illustrators in the history of the game, having completed 163 cards as of the writing of this article. His style and palette are wholly unique, and always an alluring addition to each expansion.