On July 28, 2019, Lucas Graciano's Island from Magic's much-anticipated Fall set, Throne of Eldraine, sold on the MTG Art Market for $7,200. The first original painting from Throne of Eldraine was sold via private offer, with the final and winning offer disclosed upon the conclusion of the sale.
"Island" by Lucas Graciano is a work of oil on Masonite measuring an impressive 18 inches by 24 inches. While not 100% confirmed, it's expected that this painting is to be a Basic Island as a part of the new Throne of Eldraine expansion releasing in October 2019. Throne of Eldraine is set to be a mix of "Camelot meets Grimm's Fairy Tales," and has already created quite a buzz among Magic players, fans, and members of the original art collecting community.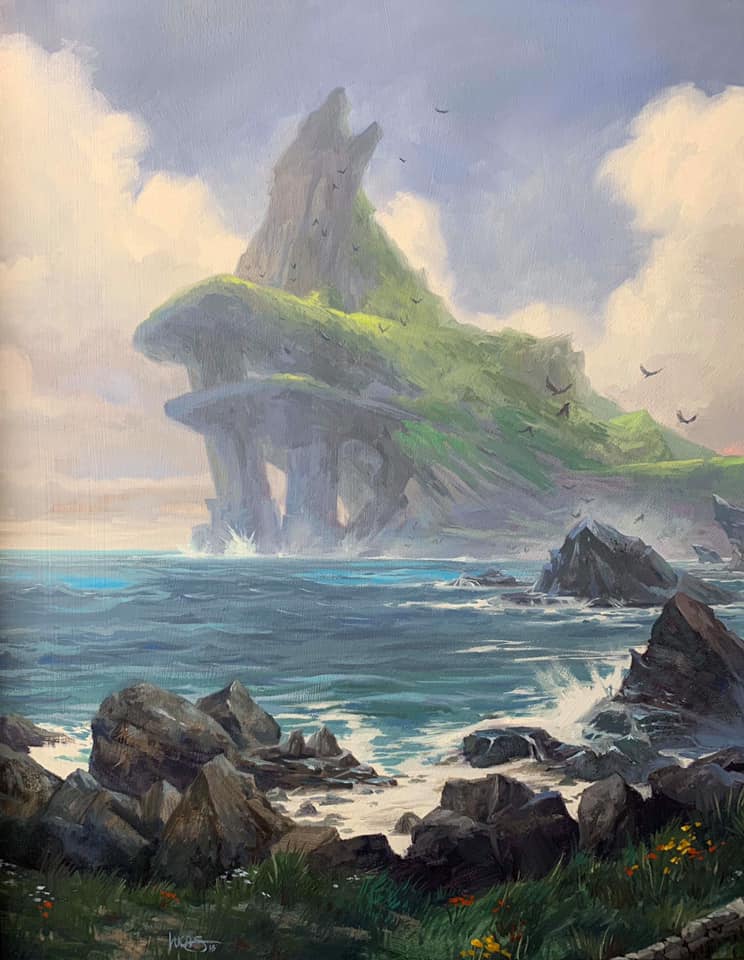 The work was made available following the official Throne of Eldraine preview at San Diego Comic Con, where more than two dozen new pieces of art from the upcoming set were revealed live in-person at the convention, as well as on Twitter. It was posted to the MTG Art Market by Heiko Schmidt a few days later, who was accepting offers on the artist's behalf. Offers were placed from July 24th to July 28th upon which the painting was marked as sold for the amount of $7200.
This was the first time Schmidt of TokyoMTG functioned as agent for Graciano. Based on what seems to be a resounding success for all parties, I would expect to see the relationship continue in the future.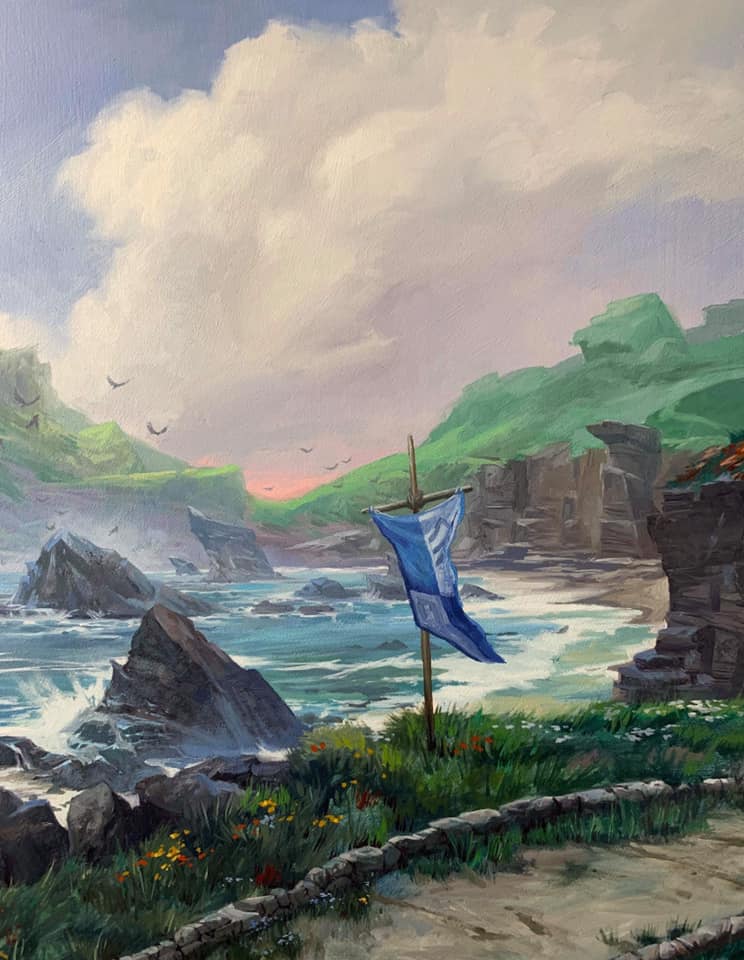 About the Artist
Lucas Graciano has illustrated 94 cards for Magic as of the writing of this article, including exactly one other basic land, an Island for Hour of Devastation. His illustrations are often very figure-centric, whether human, creature, or a mix of both; so having him create another dynamic landscape for the game is quite exciting.