On Tuesday September 10, 2019, the original painting and drawing for Scott Murphy's Basic Forest from Throne of Eldraine was sold via auction on the MTG Art Market. The painting sold for $6700, and the sketch drew $700.
Pictured with Scott's wife, artist Elisabeth Alba, and his newborn Son, Sam!
This Basic Forest by Scott Murphy is a work of oil on masonite measuring 16 inches by 20 inches, and his is very first basic land for Magic! It was commissioned for Magic's newest expansion, Throne of Eldraine, and is uniquely placed is this fairytale setting of Camelot meets Grimm's Fairytales. This feeling rings true in both the final work as well as pencil sketch, as he often completes on his way to the finished painting.
The auction was run by the artist on the MTG Art Market, and got off to a blazing start. By the end of the first day the auction was at an impressive $6000 for the painting and $600 for the sketch. Just a few days later, a final battle between three private bidders would carry the final painting to $6700, and one more bid would win the drawing at $700.
His details are simply fantastic, let's zoom in for a closer look:
This slideshow requires JavaScript.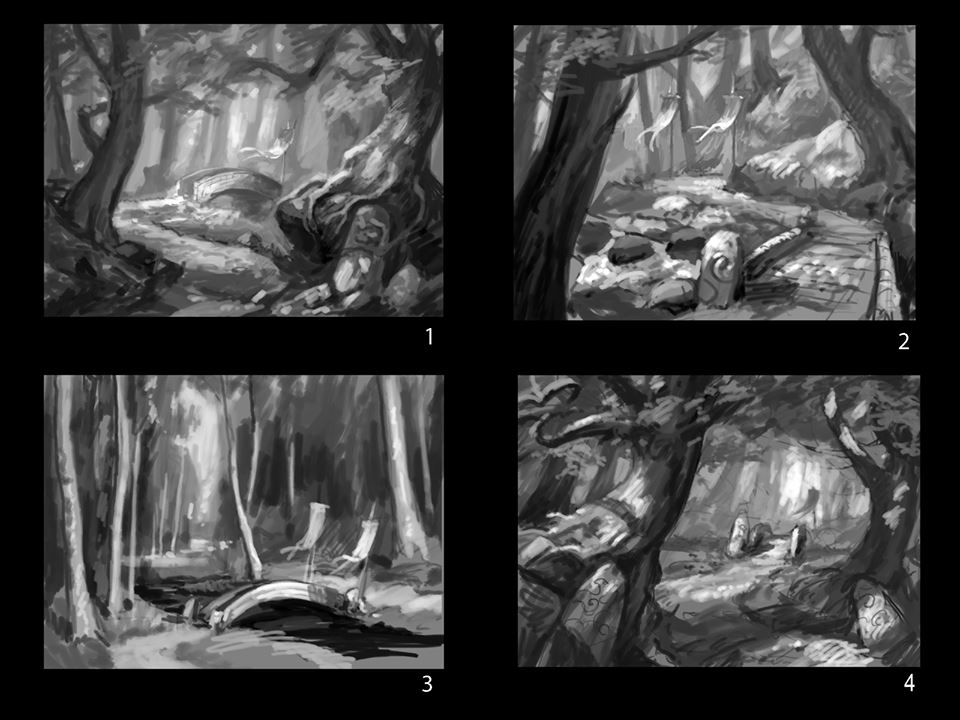 Murphy originally submitted four different digital thumbnail sketch options to Art Director Cynthia Sheppard. She commented on his auction post to further explain the collaborative process between artist and Art Director—perhaps for the first time in a public auction forum. It's very exciting to be able to peer into the early stages of development of this land, and hopefully insightful exchanges like this are something that happens more in the future.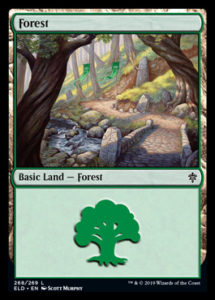 One final note: you may notice a color difference in the flags. Murphy painted them red, and they were changed digitally to green for the card. The flags are a recurring design element through several of the Eldraine lands, so take a look when you can and see if you can find them in other artists' work!
About the Artist:
Scott Murphy has painted 53 cards for Magic as of the writing of this article, beginning his career in 2014 with the Born of the Gods expansion. Five years later he is a regular illustrator for Magic, with his work instantly recognizable and on cards in most every expansion and set. This is his very first basic land, but hopefully not his last opportunity to transport us to such a beautiful fantasy setting.