William Jensen and Caleb Durward won the Twitch Rivals MTG Arena Draft Challenge Wednesday evening, defeating Joel Larsson and Jon "Orange" Westberg in the finals. Jensen and Durward won a combined $6,000 and 50 gift subs each for placing first.
A Unique Format and Structure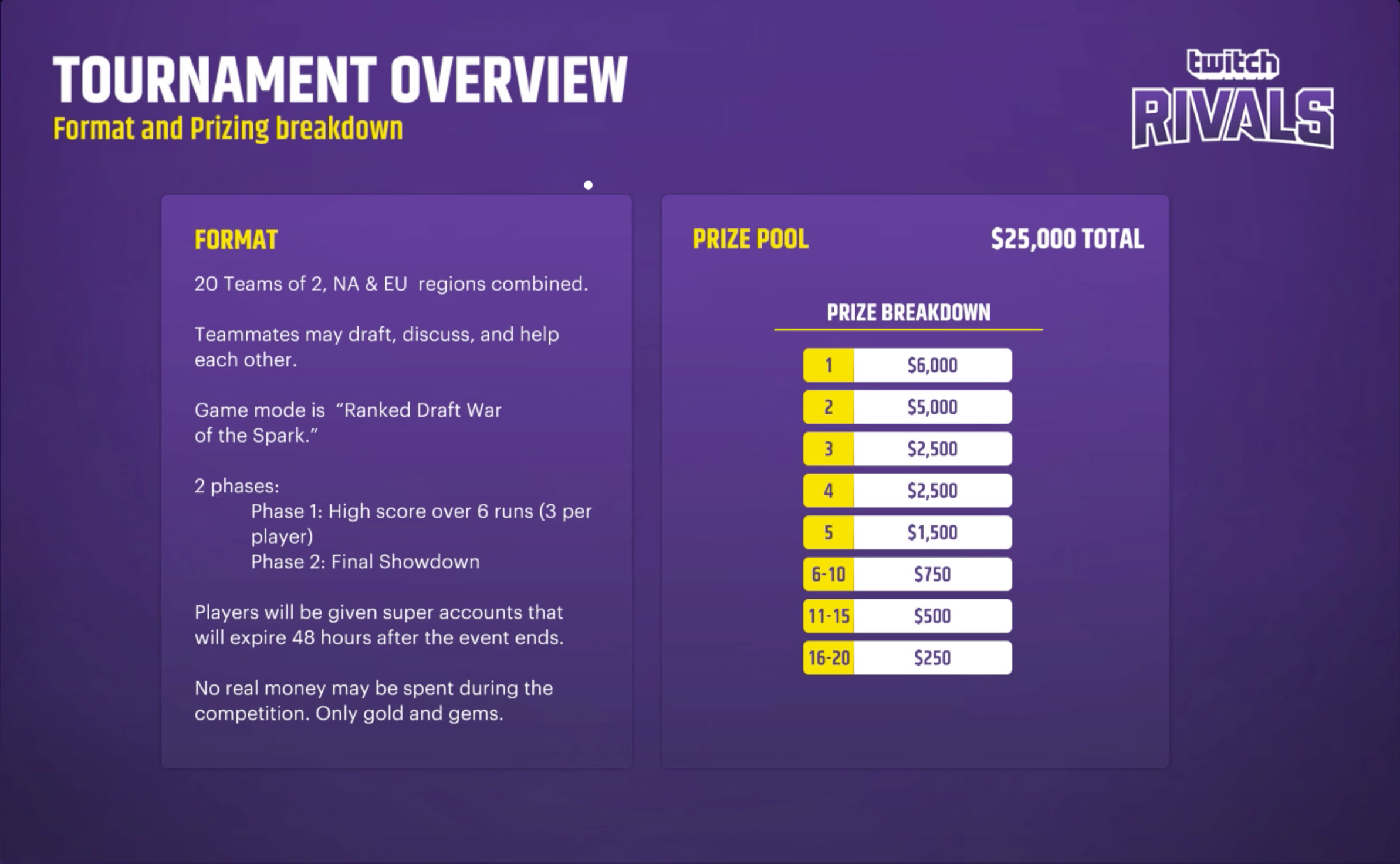 The event was Twitch Rivals' third MTG Arena tournament in the last six months. The first two were individual Best-of-3 Standard tournaments with $10,000 in prizes, which were won by Caleb Durward and Adam "AgraveiN" Skotak.
For their third event, however, Twitch Rivals changed the tournament's format to Draft…with a twist. Players formed teams of two and each player had six hours to complete a maximum of three Best-of-3 War of the Spark drafts on MTG Arena. After six hours, the two teams with the most total wins advanced to the finals…which also had a twist.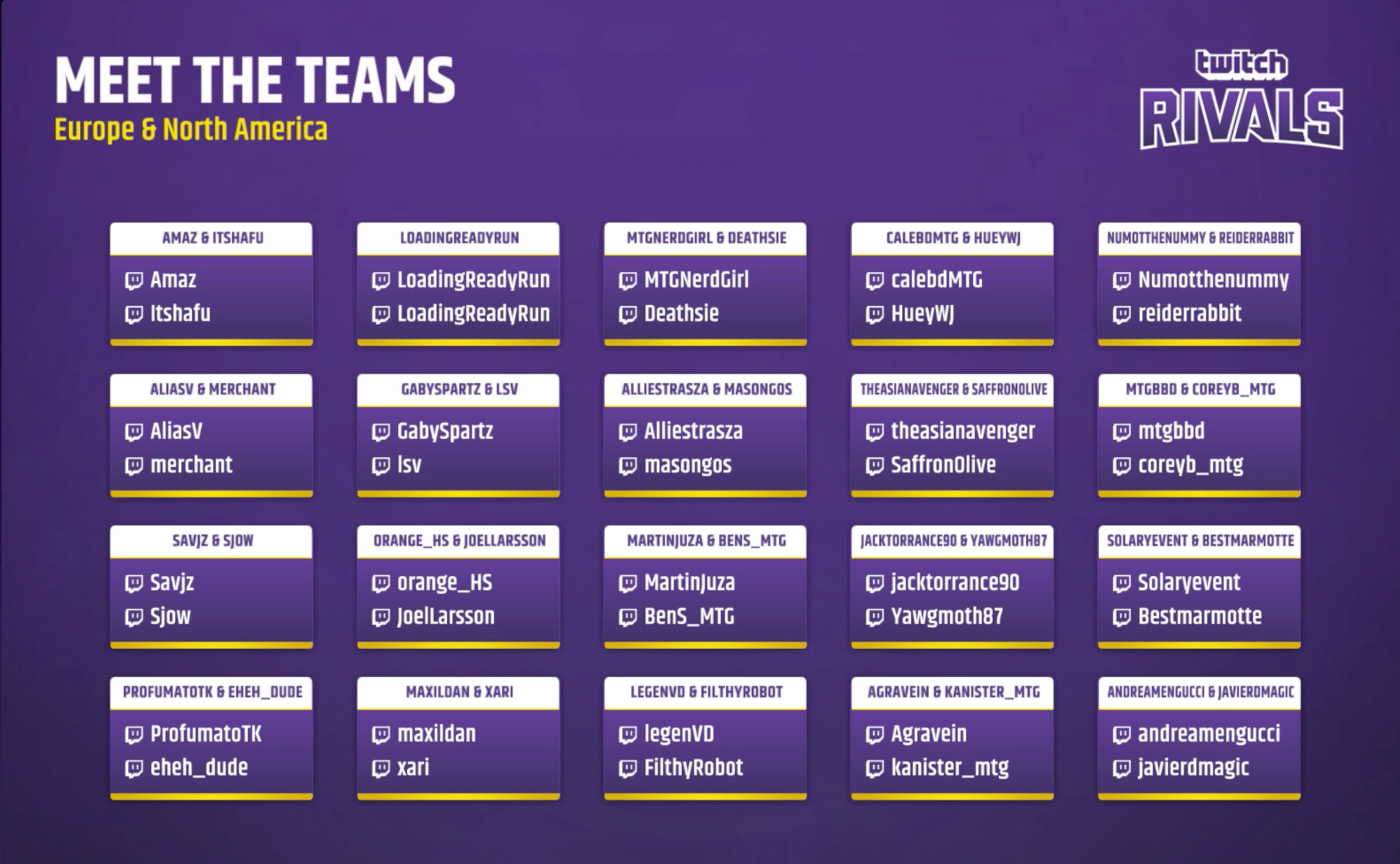 Rather than draft again for the finals, the top two teams were allowed to open all of their prize packs on each of their two tournament-specific accounts, and combine those cards with the pools from their three drafts. Each team then chose one of the player's pools to build a 60-card deck from, and then those players faced off in a final Best-of-Three match.
Durward Wins Again
Jensen and Durward chose Durward's pool and built a Gruul Midrange deck, while Larsson and Westberg chose Larsson's pool, building a planeswalker-heavy Grixis control deck featuring Nicol Bolas, Dragon-God. The finals began with each player stealing a game that the other looked poised to win and ended with a decisive Game 3 in which Larsson stumbled on mana, allowing Durward to cruise to victory.
This was Durward's second Twitch Rivals victory, having won the inaugural Twitch Rivals $10k in December, and Jensen's first.