On April 28th, the original painting for Mythic Edition Masterpiece Nicol Bolas, God-Dragon by Matt Stewart was sold on the MTG Art Market for an astounding $35,000. It is the first Planeswalker card painted by the artist.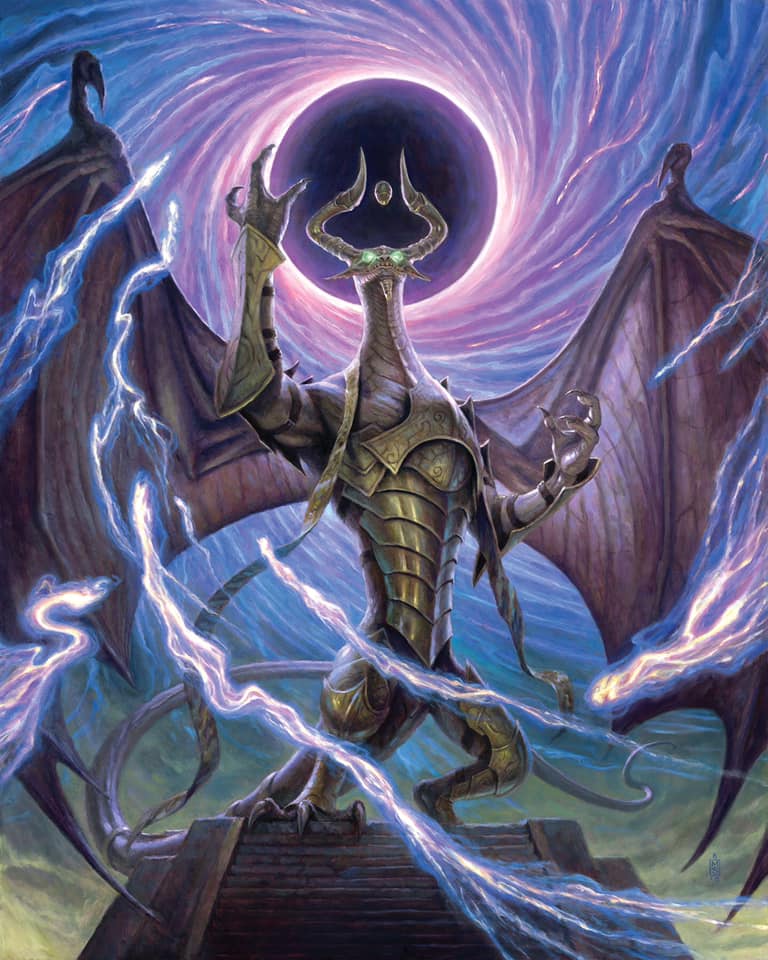 The Facts
Nicol Bolas, God-Dragon by Matt Stewart is an impressive work of oil on Ampersand cradled gessoboard measuring 24 inches by 30 inches. It is a part of the War of the Spark Mythic Edition Masterpiece series, and is one of only two traditionally painted Planeswalkers from the supplemental set (the other being Bolas' brother, Ugin). Out of a total of near fifty Planeswalkers, it is one of only three traditionally painted for all War of the Spark commissions.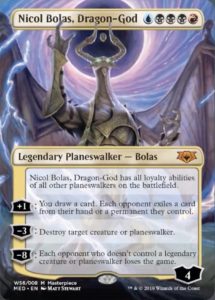 The Hammer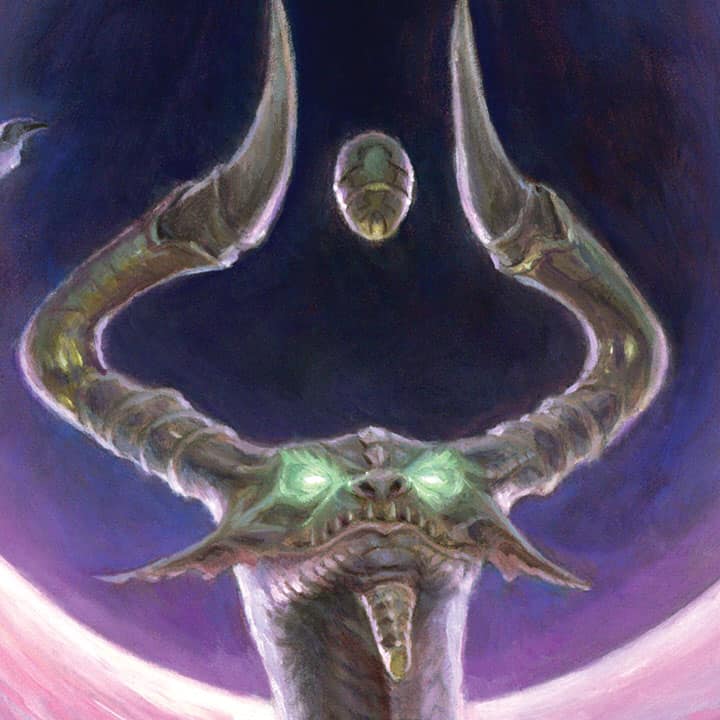 The auction for Nicol Bolas, God-Dragon was run on the MTG Art Market, with the artist partnering with Vorthos Mike as he has in the past to sell newly previewed Magic art. The opening bid was set at $5,000, and interested buyers began bidding instantaneously. In the first few days the painting would reach $22,600, and by Saturday (with five days remaining) the painting hit the $30,000 mark with a bid coming to the agent via email.
It would hold at this figure until the closing 20 minutes. Remember, the most action in just about every auction comes in the first 24 hours and the last 24 minutes. A private bidder (PM2 in the comments) and the email bidder fought hard, pushing the price up another $5,000, until the email bidder was victorious with a final raise to $35,000, an astonishing price for an incredible piece of art.
The Art
Matt Stewart has painted over 160 Magic cards in his twelve-year Magic career, from basic lands to creatures to some of the game's most notable Legends. He has painted Planeswalkers on spells, but never a Planeswalker card. That is, until now: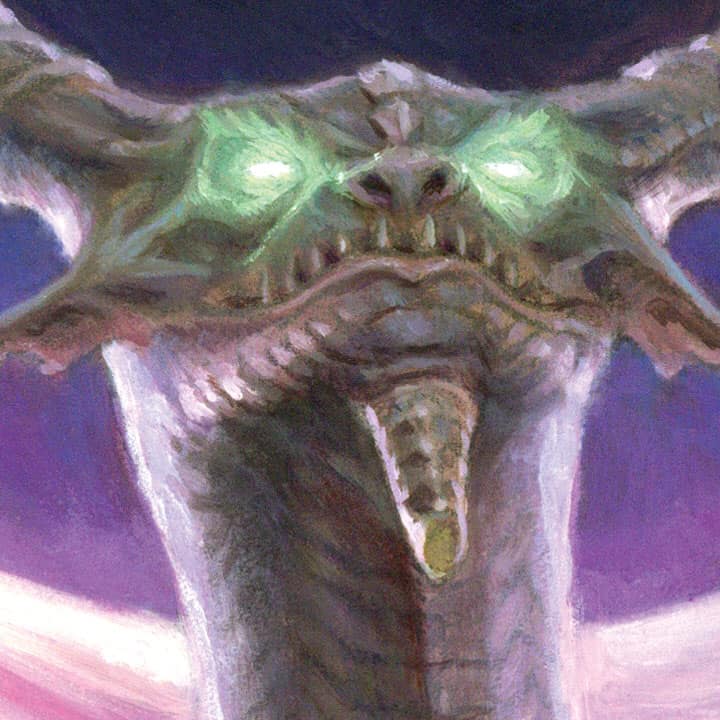 Matt Stewart's first Planeswalker commission is the title character of the Masterpiece-laden Mythic Edition, and very possibly the highest commission for any of the work needed for War of the Spark. His depiction of Bolas exudes power, a testament to the hubris and arrogance and of the God-Dragon, perfectly rendered in oil. From his armor to the movement given to his clutching claws to the sparks surrounding his body, Matt has created a true Magic masterpiece here:
This slideshow requires JavaScript.
I've gotten to know Matt fairly well over the last few years—I bought my first Magic sketch from him, built my first Vintage Artist Constructed deck using his cards, and got to officially preview one of his other War of the Spark cards a few weeks ago. I'm so very happy for him that the collecting community responded with such vigor, and that this piece reached these once unattainable heights.
Congrats Matt, you deserved this one. We all can't wait to see what's next.