Today, Wizards of the Coast announced War of the Spark Mythic Edition, a premium product following in the footsteps of the Guilds of Ravnica and Ravnica Allegiance Mythic Editions. The War of the Spark of Mythic Edition will be available from Hasbro's eBay Store on Wednesday, May 1st at 3PM Eastern for $249.99. It will ship worldwide but buyers will be limited to two copies apiece. The set will have a limited to a print run of 12,000 units and will not be reprinted.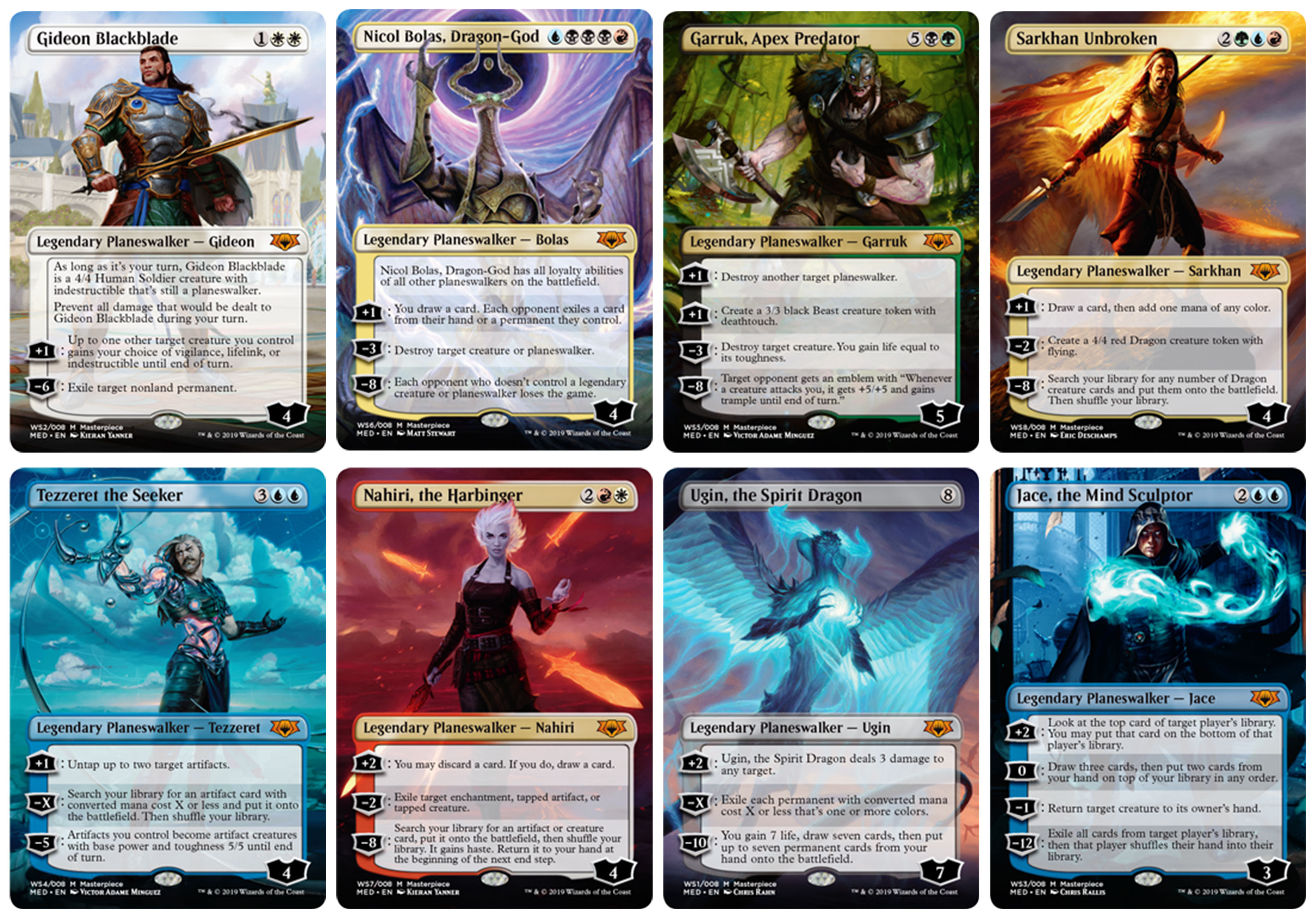 War of the Spark Mythic Edition will include 24 packs of War of the Spark, with eight packs containing one of each of eight premium planeswalker cards. Those cards will have full art with no frame, including two cards from War of the Spark and five planeswalker cards from older sets featuring characters in the War of the Spark story, plus one special appearance by a planeswalker who isn't in the story at all. Those planeswalkers are:
The previous two Ravnica Mythic Edition box sets each contained 24 booster packs, 8 of which each contained one special frameless promotional planeswalker card. Those sets were also available for $249.99 and were purchased directly from Hasbro.