On January 5th, 2018, the original painting for Milivoj Ćeran's League Promo Gate Colossus was sold on the MTG Art Market for $2,450.
The Facts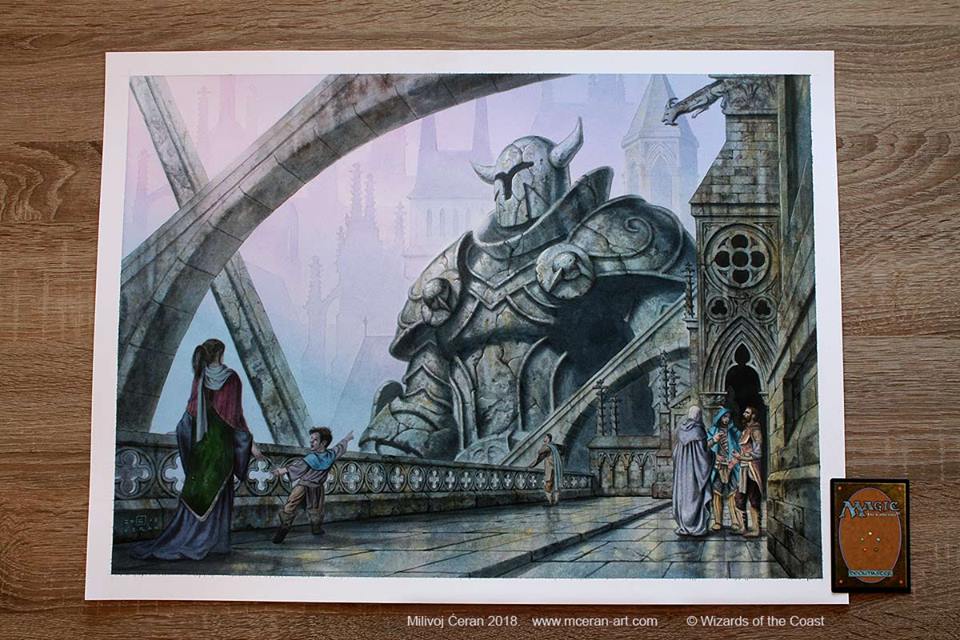 Gate Colossus by Milivoj Ćeran is an acrylic painting on paper measuring an impressive 15.7" by 21.5." It was sold by the artist facilitating his own auction on the MTG Art Market, and was sold at the same time alongside its accompanying sketch and preliminary thumbnails.
The work appears on the upcoming Ravnica Allegiance League Promo card, and is the artist's twelfth published illustration for Magic. He has more traditional works coming in the future, and most likely more within this set.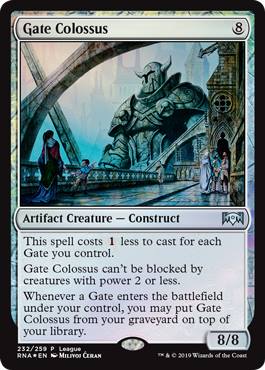 The Hammer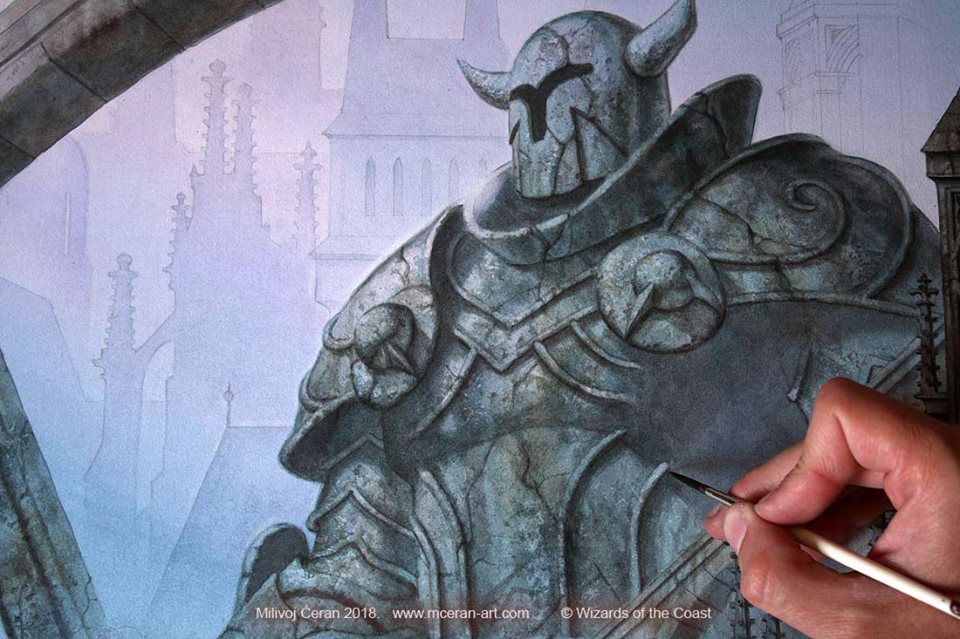 Though this art was previewed prior to the holidays, Milivoj informed the MTG Art Market that the auction would not begin until 2019. This gave all interested parties time to prepare, whether that meant refilling their art budgets post-holidays or simply deciding if they would even participate.
Milivoj sought an opening bid of $1,100, but the piece was actually opened above his asking price at $1,500. Within 15 minutes, the bidding surged to $2,200, and that amount would hold until the closing minutes where several private bids took the painting to the final price of $2,450. The auction was shorter than most, lasting from Thursday evening, January 3rd, to Saturday evening, January 5th. In many cases, longer auctions do not mean higher prices, and in some cases a lengthy auction can actually be a detriment to the final price.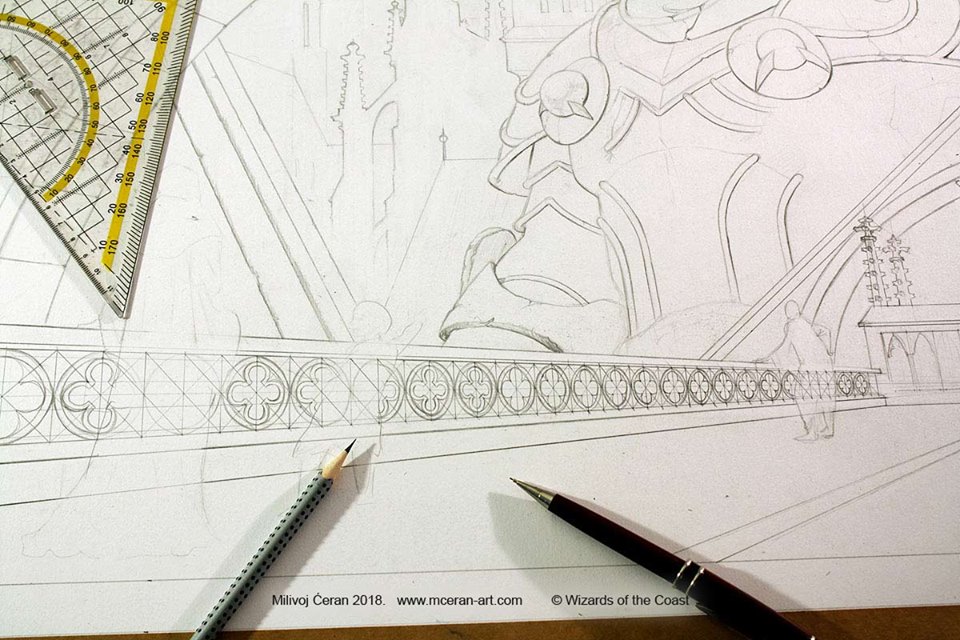 The (Associated) Art
I mentioned earlier that the sketch and preliminary thumbnails were sold at the same time as the final traditional painting, also being auctioned by the artist in the same venue. It has become customary practice for Milivoj to offer all three pieces by concurrent auction, and he provides a bevy of images (as you've seen) with all of his art offerings. This approach, especially the additional work in process and clear images, has seemed to contribute positively to his prices realized. I would expect he will continue this method for each of his future Magic paintings.
The sketch for Gate Colossus, a work of pencil on paper measuring 11.7" by 16.5", sold for a both reasonable and respectable $250.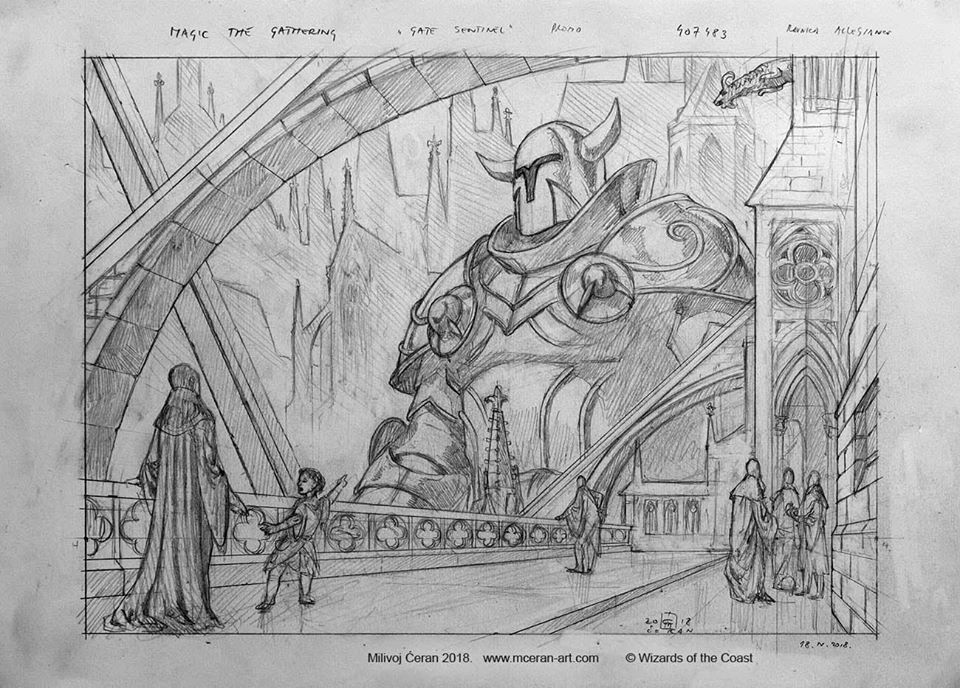 And the 8.3" by 11.7" preliminary pencil on paper thumbnails, a format not often offered to the public, sold for a very affordable $70.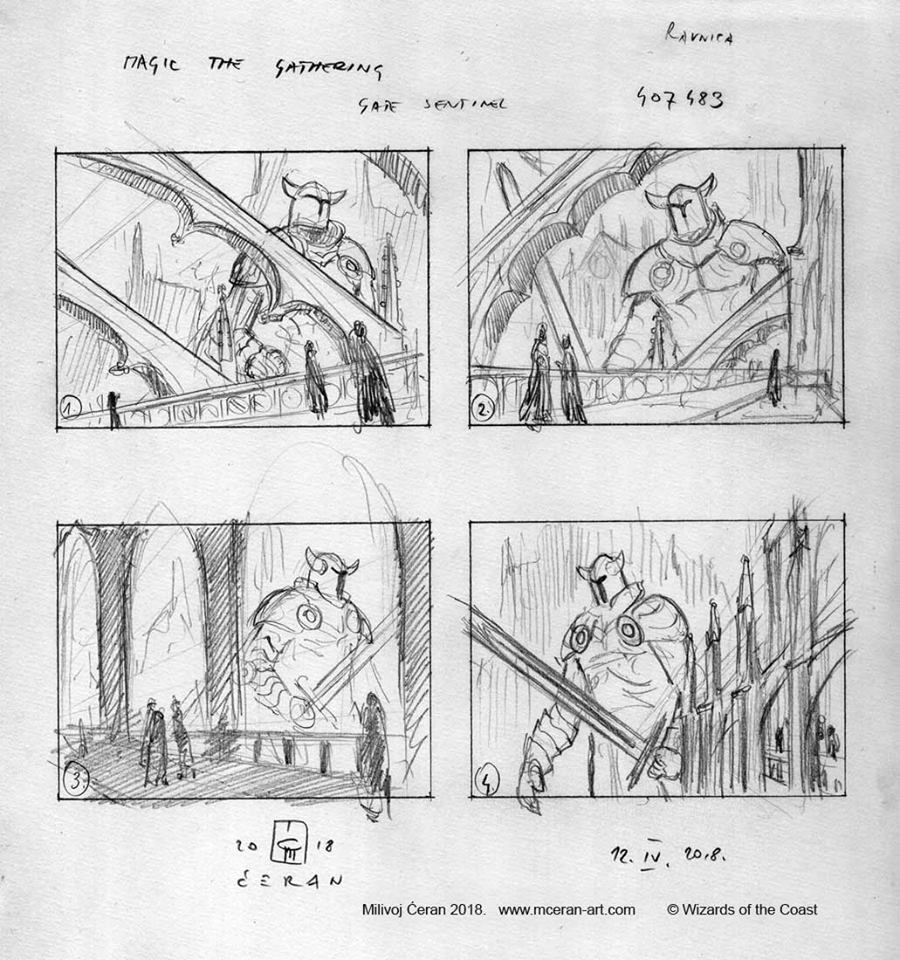 I would encourage anyone looking to collect original Magic: the Gathering to join the MTG Art Market on Facebook and watch the auction's direct from the artist's and their brokers. Auctions like these provide unique opportunities to own a piece of the game we all love, and in some cases for well less than even most Standard decks. Cards and decks will always be available, but art can in many cases be once in a lifetime.