The second of Terese Nielsen's San Diego Comic Con Planeswalkers, Nissa, Vital Force has sold for $25,600 this past Saturday night on eBay.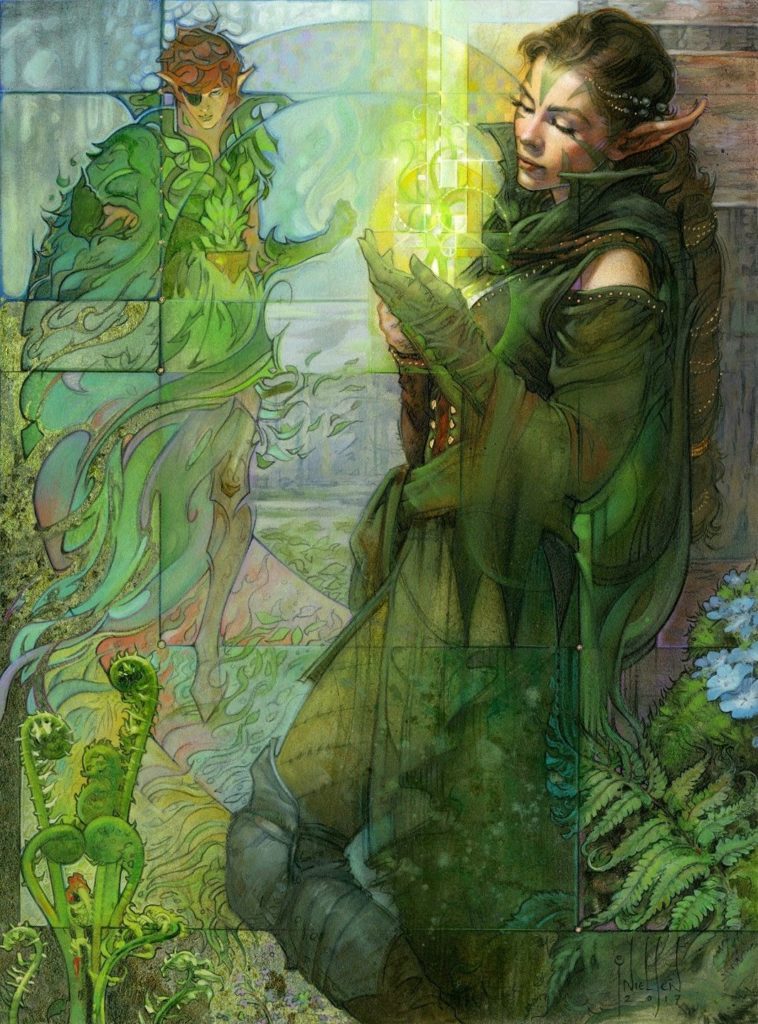 The Facts
Nissa, Vital Force by Terese Nielsen is a work of acrylic, oil, colored pencils, and variegated gold leaf measuring 14.75" x 20" (image) on 17" x 22" Arches Oil Paper. She notes in her eBay listing that these are the largest originals to date she has painted for Magic. It's worth noting she did say "to date" in parentheses. Does this mean she has some even larger pieces coming down the road? We'll have to wait and see.
The Hammer
Of the five planeswalkers, Nissa, Vital Force has been in the conversation to be the top grossing painting of the five since these were spoiled, and she did not disappoint. She passed Liliana, Untouched by Death that sold for $22,950 a week ago, and has set a lofty benchmark for the other three planeswalkers to try and surpass. There is a good chance this will stand as the highest of the five, but as with any auction, absolutely anything can happen in the final minutes.
We also know the set is not staying together. Although eBay bidder handles are scrambled, feedback totals can reveal if the same bidders are active on each piece. The winner of the Liliana auction was the underbidder (runner-up) on Nissa at $25,500, and the final winner of Nissa does not appear to have bid during the Liliana auction. We will keep a close eye on whether the winner of the first auction intends to keep bidding on the others now that the set will be broken up.
The Art
Similar to Liliana, Untouched by Death, Terese has shared some wonderful in-progress shots of Nissa, Vital Force as it was being created, as well as the mood and direction for the piece. Again, her power to create this vivid visual story reflective of the mood and art brief is unparalleled, and we the viewer are offered a glimpse into the very soul of Nissa.
Mood: A contemplative nurturer seeks enlightenment within nature, in contrast to her more militant forerunner.
Nissa is next to Freyalise. Freyalise was ruthless in her defense of elvenkind and the natural world. Nissa used to feel the same way, but has come to realize interconnections are more valuable than ferocity, and that nurturing connections will preserve harmony.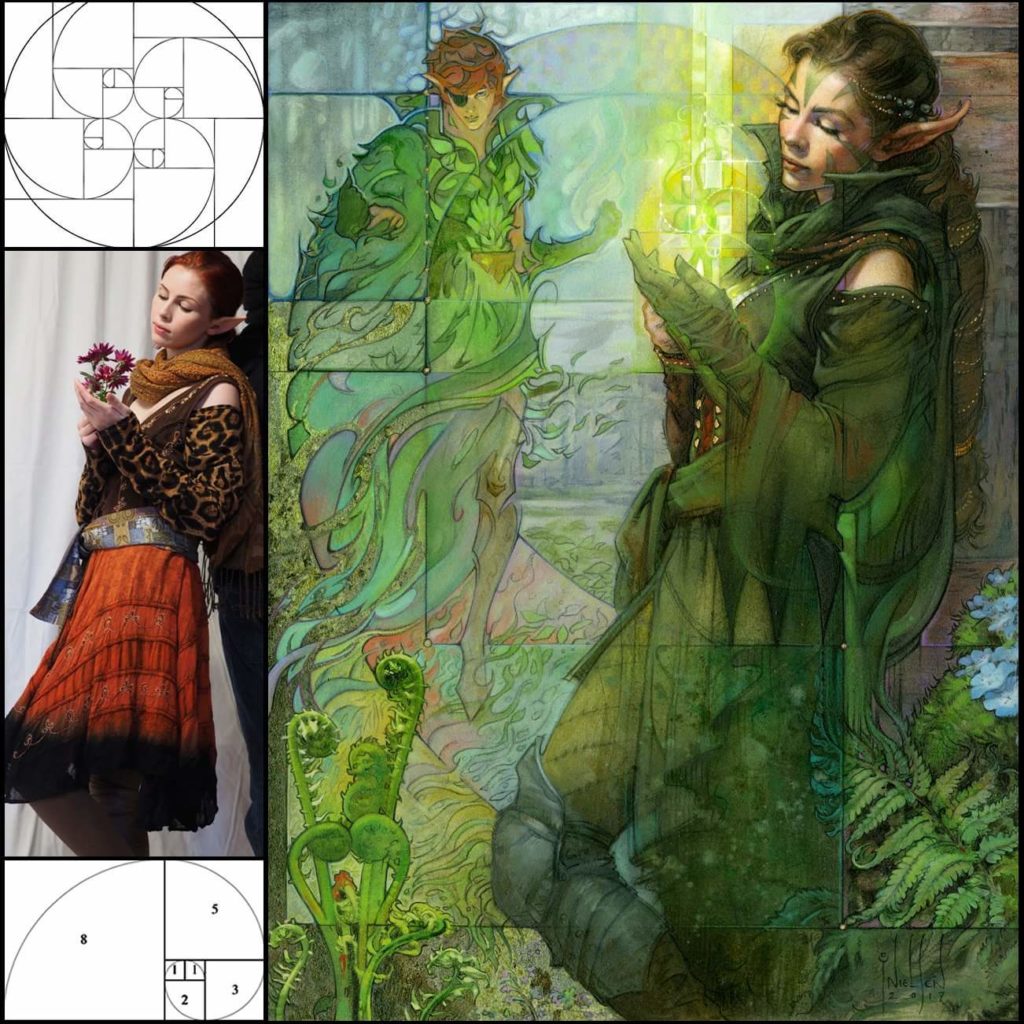 Nissa, Vital Force again intertwines the Fibonacci Golden Spiral seen here. Image via The Art of Terese Nielsen Facebook Page
Seen above and here, former Magic cosplayer Christine Sprankle was used as the model for both Nissa and Freyalise. Image via The Art of Terese Nielsen Facebook Page
This slideshow requires JavaScript.
Nielsen also posted a very cool close-up video tracing over the sketch and final painting on her Twitter
We now have two Planeswalkers sold, leaving three finals and all five sketches remaining as far as we know. The auction for Chandra, Torch of Defiance began on Sunday evening with a strong start to $7100 within the first two hours and the writing of this article. Her auction ends Saturday, August 4th.
Donny Caltrider has been playing Magic since 2002 and collecting original Magic art since 2017. He has an M.A. in Museum Studies from Johns Hopkins University and enjoys telling stories about art, objects, and the intersection of fantasy with real-life. You can find him on Twitter talking about #mtgart, museums, and other #vorthos related goodness. Follow along and continue the conversation!