Just a heads-up from the get-go that this post is going to be a little all over the place. After a fun weekend of getting fitted for a suit for my wedding, a co-worker's rock 'n' roll show, and a birthday house party, I was working away in the word mine on Monday afternoon when I started to feel a little achy. Sure enough, by the time I went to bed that night I had chills, was shaking, and had what felt like a high fever. The flu! And I had even gotten a flu shot. I felt cheated.
So on Tuesday and Wednesday I stayed home from work, took an Rx for Tamiflu, rabbited away on my laptop, and watched streams on Twitch on my TV, through my XBox.
I don't know what it is about streams; I find them really comforting. I remember when I used to drink—before I drank again, aka during the time when drinking was really bad for me—that whenever I was really hungover I would lie on my couch and watch TV … but it had to be live TV (especially Law & Order). I didn't want to watch DVDs (streaming wasn't really a thing then) because it felt too alone, too solitary. Whereas if I was watching live TV I got this sense that other people were watching with me (as they certainly were) and it made me feel less alone.
And so while I am drinking again after a number of years in AA, I'm not getting epically hungover like I used to, and so that particular situation doesn't come up. But being sick does feel similar to me, in terms of forlorn-ness, and so the last couple of days, lying on my couch and watching TV, I've watched live streams.
Today all day while I was working I had on Aegrit's stream; he was playing Skyrim. It was really enjoyable and comforting, and I'm not even sure why. I guess it felt like hanging out with someone, or that someone was with me in the room while I was working. If that sounds totally insane, I understand, but I guess it also takes me back to when I was a kid and didn't feel like I had so many friends or fit in, and I played video games on my Super Nintendo on my red bean bag chair in my and my brother's room for hours at a time.
I don't think that was necessarily a terrible thing for me to do, as a kid in I think like 9th grade, although I know my dad didn't quite approve and worried about it, at least about the amount of hours I was putting in there for a while, playing Final Fantasy III and Chrono Trigger. But it didn't last forever. In 10th grade I joined ROTC and the rifle team and made friends and figured out I knew how to talk and make people laugh and thereby make friends, and the video games—while they still got played—receded a bit. It was the same with Magic. I played around the time of Revised and Ice Age, with my best friend Brian, and then I also set that aside when I moved further on into high school, which was when Brian moved away; besides my brother Jacob, I didn't really play Magic with anyone else.
Magic plays a similar role for a lot of people. As we've written about quite a bit on this site—especially by Monique Garraud, in her "Grinding It Out" column—the local game store and Magic: The Gathering can be a refuge for people who don't fit in elsewhere. And it's worth noting that this is irrespective of age, gender, color, or station in life.
Case in point—and maybe this is somewhat of a leap, but it feels connected to me—is a story from Arkansas that my dad sent me earlier this week. Here it is:
A homeless man accused of shoplifting Magic: The Gathering cards was arrested Saturday, Little Rock police said.

Mathew Strosnider, 27, was arrested and charged with misdemeanor theft of property. He remained in the Pulaski County jail Sunday.

About 5:20 p.m. Saturday, a Target employee spotted a man, later identified as Strosnider, hiding "several small packs of Magic the Gathering trading cards" and trying to leave the store at 12700 Chenal Parkway without paying for them, according to an arrest report.

Police arrested him at the store and later learned he had three failure-to-appear warrants and had been banned from the store property, the report states.
The devil is in the details. Some things just kill me, and this was one of them. I think it was the "several small packs" description, the use of the word "hiding," and the fact that the guy stealing them was homeless, and not far away from my age. Clearly if he is homeless he has much larger concerns than a game … but Magic obviously means something to him, and he just wanted to have fun, crack a pack, maybe feel normal for a minute. I think we can all identify with that feeling; it's the same feeling I felt when I used to be too hungover to move, watching Law & Order; the same feeling I felt when I was a kid and (relatively) friendless; the same feeling I felt having been sick these past couple of days. It's a human feeling, maybe even the *most* human feeling: that of loneliness, and a deep desire for connection.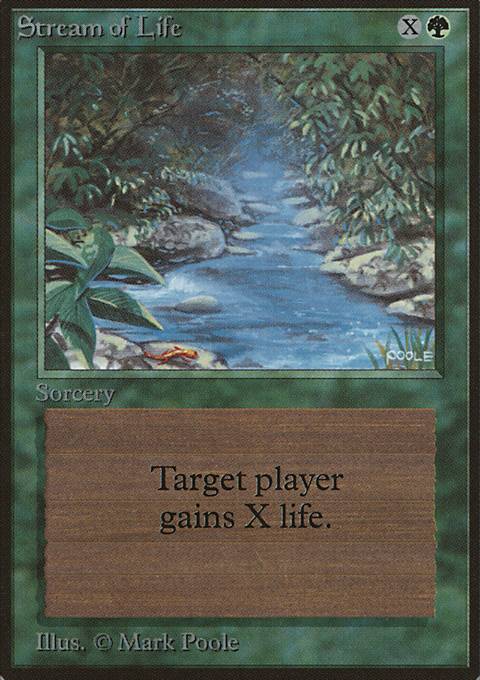 All of this is just to say: Be good to each other. It's hard to be a human, and hard (in some ways) to be in America in 2014. If it seems like someone is lonely, strike up a conversation with them at your LGS, invite them out after FNM for a bite to eat with your crew, and try to find spots where you can make people feel better about themselves. It doesn't take much effort, and I guarantee it will make you feel much better about yourself and your own life, too.
23/17 is a Hipsters of the Coast column focused on Limited play—primarily draft and sealed, but also cubing, 2HG, and anything else we can come up with. The name refers to the "Golden Ratio" of a Limited deck: 23 spells and 17 lands. Follow Hunter at @hrslaton.