Wizards of the Coast has announced that Magic: The Gathering's next festival, MagicCon Minneapolis, will have an exclusive Secret Lair drop and that they will be opening the Command Zone to all badge holders.
MagicCon Minneapolis will be held from May 5–7, 2023 and tickets will go on sale March 9, 2023 at 1PM Eastern at mtgfestivals.com.
MagicCon Minneapolis Secret Lair Drop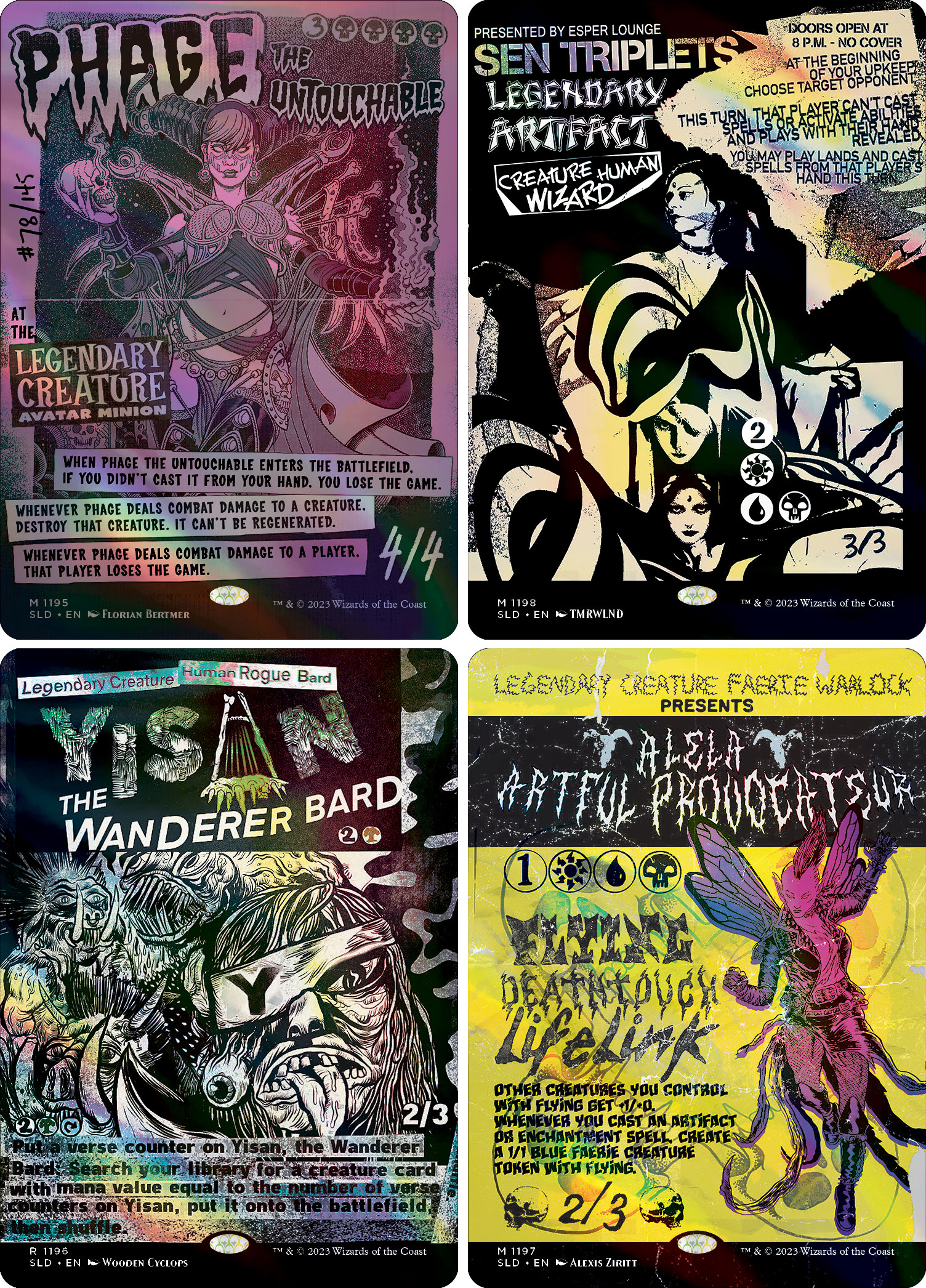 MagicCon Minneapolis will feature its very own Secret Lair drop: "Legendary Flyers (Not That Kind)." It will be available in foil for $40 at the festival, and will contain four cards:
If you can't make it to MagicCon Minneapolis, you'll be able to get a copy of the drop by buying the Festival in a Box from Secret Lair's web store. The bundle will include:
1 "Legendary Flyers (Not That Kind)" Foil Edition
1 Mystery Booster: Convention Edition Booster Display
1 Phyrexia: All Will Be One Draft Booster Display
1 The Brothers' War Draft Booster Display
1 Traditional foil Arcane Signet
The Festival in a Box will be avaiable starting March 9, 2023 at 12 PM Eastern. Pricing information is not currently available.
Command Zone Open to All Badge Holders
One of the common complains from MagicCon Philadelphia was the fact that attendees had to buy access to the Command Zone separately from their badge to access the festival.
Well, that will change with MagicCon Minneapolis, as Wizards says that "everyone with a MagicCon badge can now enter and play in the Command Zone as long as there is space available!"
That open access comes alongside a new $30 day pass excludes the vast majority of the MagicCon swag—only coming with the Arcane Signet promo—in exchange for a lower price point. There are also $55 "premium" day passes that include more goodies, like a lanyard, a Mystery Booster, and 3 March of the Machine draft boosters. A basic weekend pass will cost $65, while the premium, legendary, and Black Lotus packages range from $140 to $700.
There will also be kids passes available for $20 for a day pass or $50 for the weekend.
All badges go on sale March 9, 2023 at 1PM Eastern at mtgfestivals.com.