On February 14th, 2022, an "after-sketch" for the card Unquenchable Fury by Livia Prima sold on the MTG Art Market for $3,500. This sketch was not a part of the entirely digital card process, but was created afterwards to be sold and especially noted that it would never be recreated again.
Unquenchable Fury by Livia Prima is a digital artwork with this single traditional element, an after sketch of ink on 400gsm Fabriano paper, sized 15 inches by 19 inches, never to be created in traditional medium again. The card was created for Kamigawa: Neon Dynasty's Commander deck release, and also appears as an Extended Art card in Set and Collector boosters.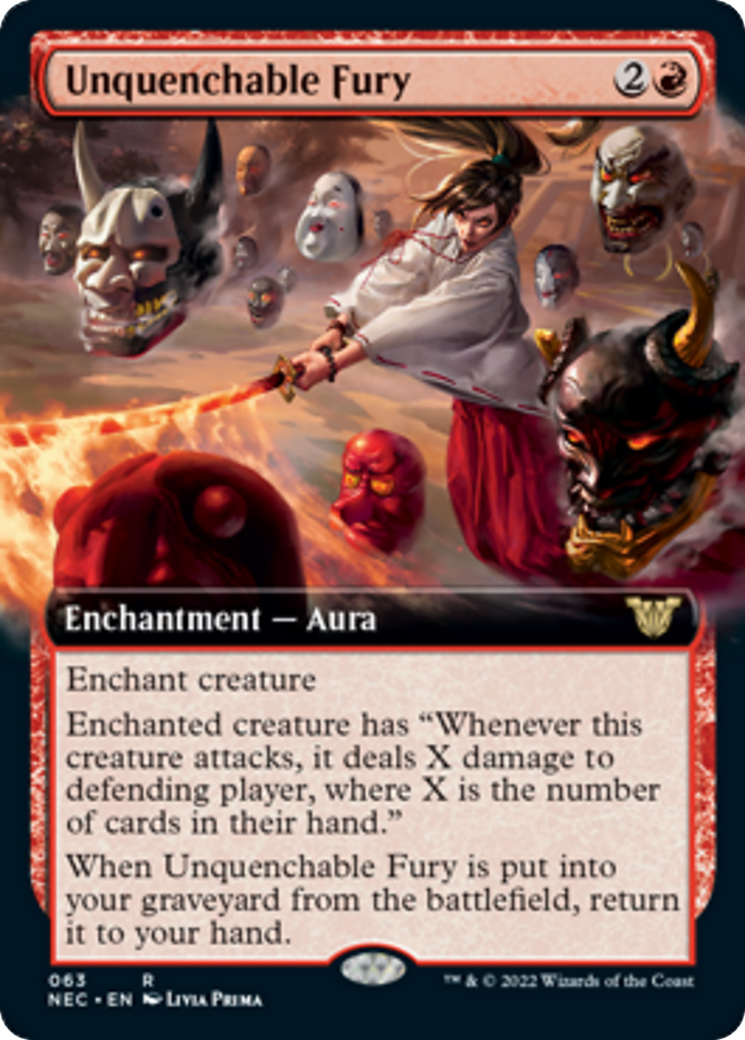 The auction was run on the MTG Art Market with Mark Aronowitz acting as agent for the artist, and began at only $300. Public bids would flow in over the duration, and with one hour to go, the piece stood at $1,200, already a strong price for a work rendered outside the card creation process.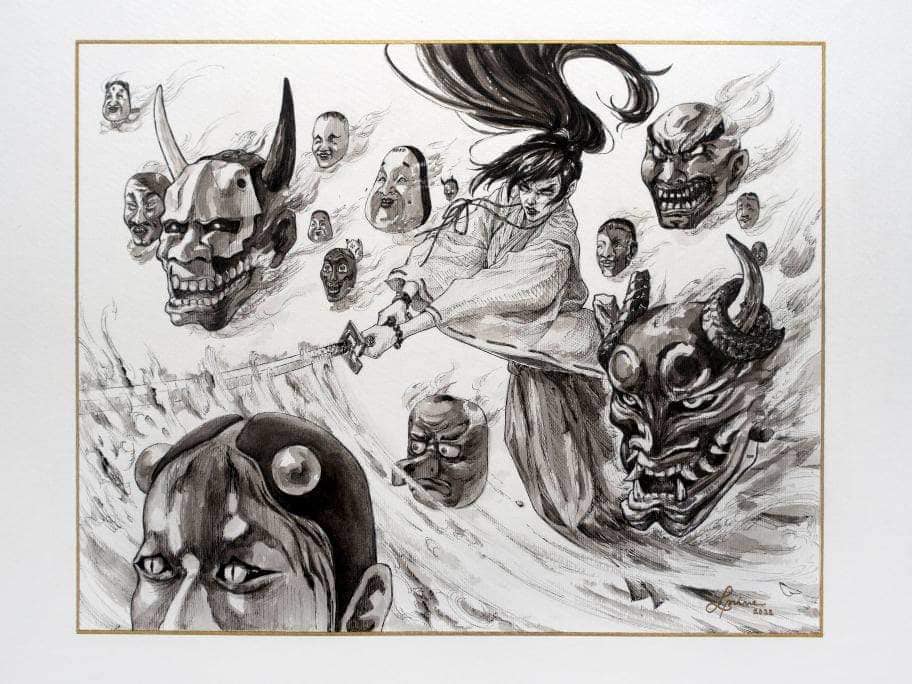 With 10 minutes to go, bids began to jump again, a battle between a single public bidder and a pair of private collectors bidding by message. At $2,500 the public bidder would be through, but a handful of further bids pushed this piece to its final price realized of $3,500—an exceptional price for both piece and artist, and testament to the original art collecting community's enthusiasm for Prima's style.
About the Artist:
Livia Prima has created more than 40 illustrations for Magic: the Gathering since her debut in Battlebond in 2018. Her figurative work is instantly recognizable across the table, and she has become an absolute presence in every major Magic product over the last five years..