On Sunday, February 6th, 2021, the original painting for Ryan Pancoast's Discover the Impossible was sold on the MTG Art Market for $28,000.
Discover the Impossible by Ryan Pancoast is a work of oil on canvas and measures a substantial 20 inches by 30 inches, which can be considered larger than average for a non-legendary, non-Planeswalker Magic card. It was commissioned for Magic's upcoming set Kamigawa: Neon Dynasty, and is in and of itself a blend of the two worlds of Kamigawa brought together in this expansion.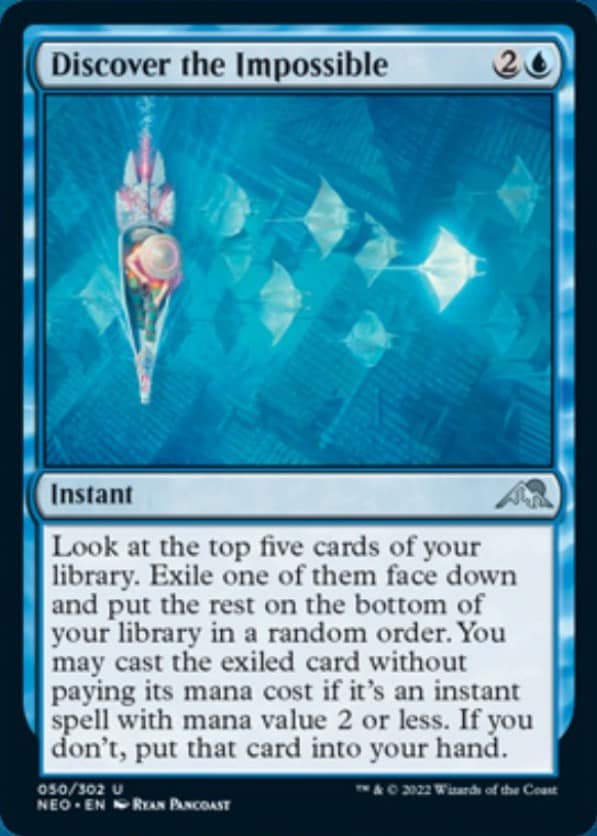 The painting was auctioned on the MTG Art Market with Vorthos Mike acting as agent for the artist with an opening bid of just $1,000. Bidding began in earnest, with major collectors and even other MTG artists vying for the work. At the end of the first day the painting had reached $7,500, considered strong at the time but as we would see, still a long way from home.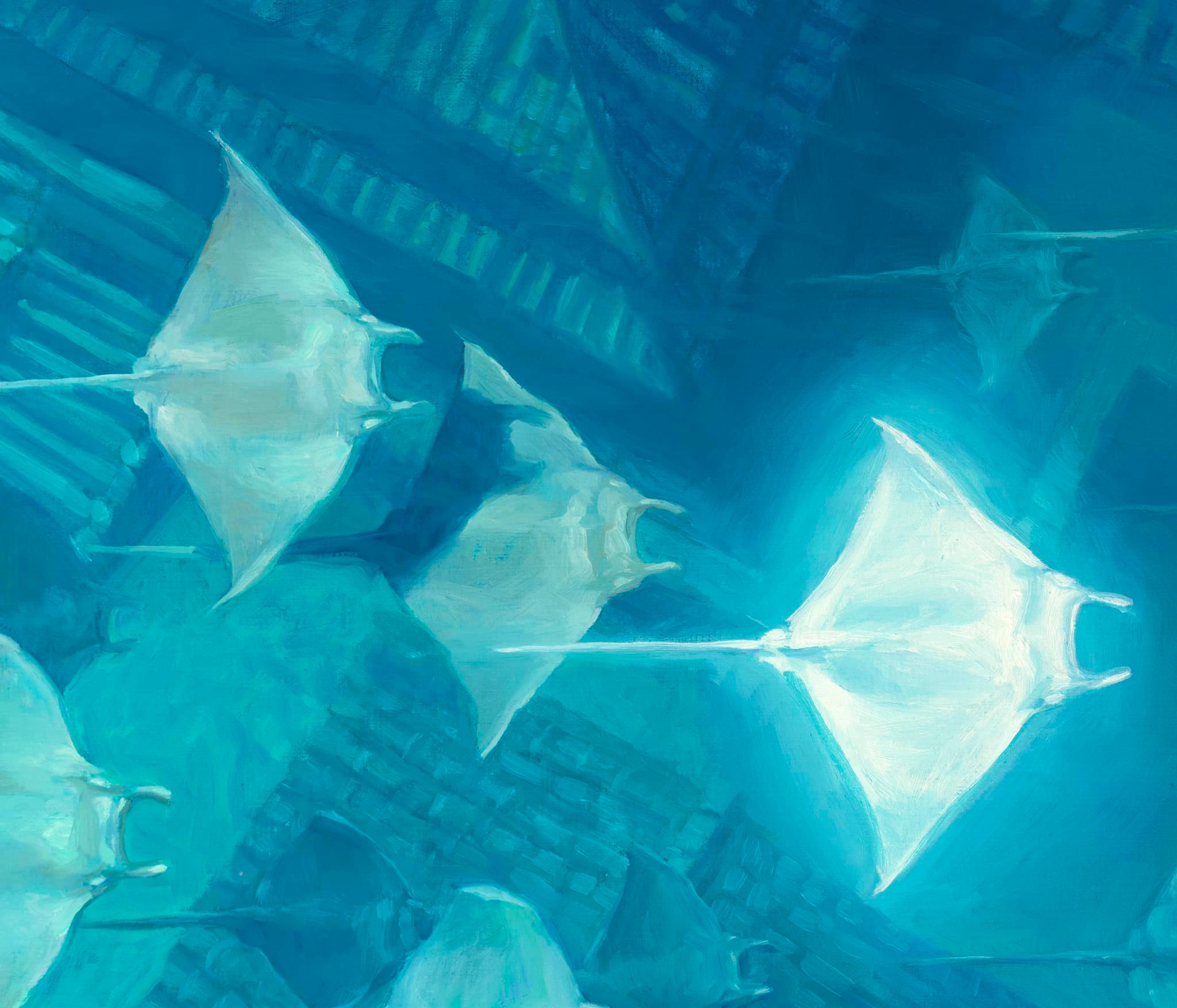 The price would double through the rest of the week, and when the clock showed a half hour to go, the increments became 100s, then 500s, as multiple public and private bidders battled for the work. When the paddling stopped, the price realized stood at $28,000, a monumental success for what is possibly the strongest artwork in the entire set.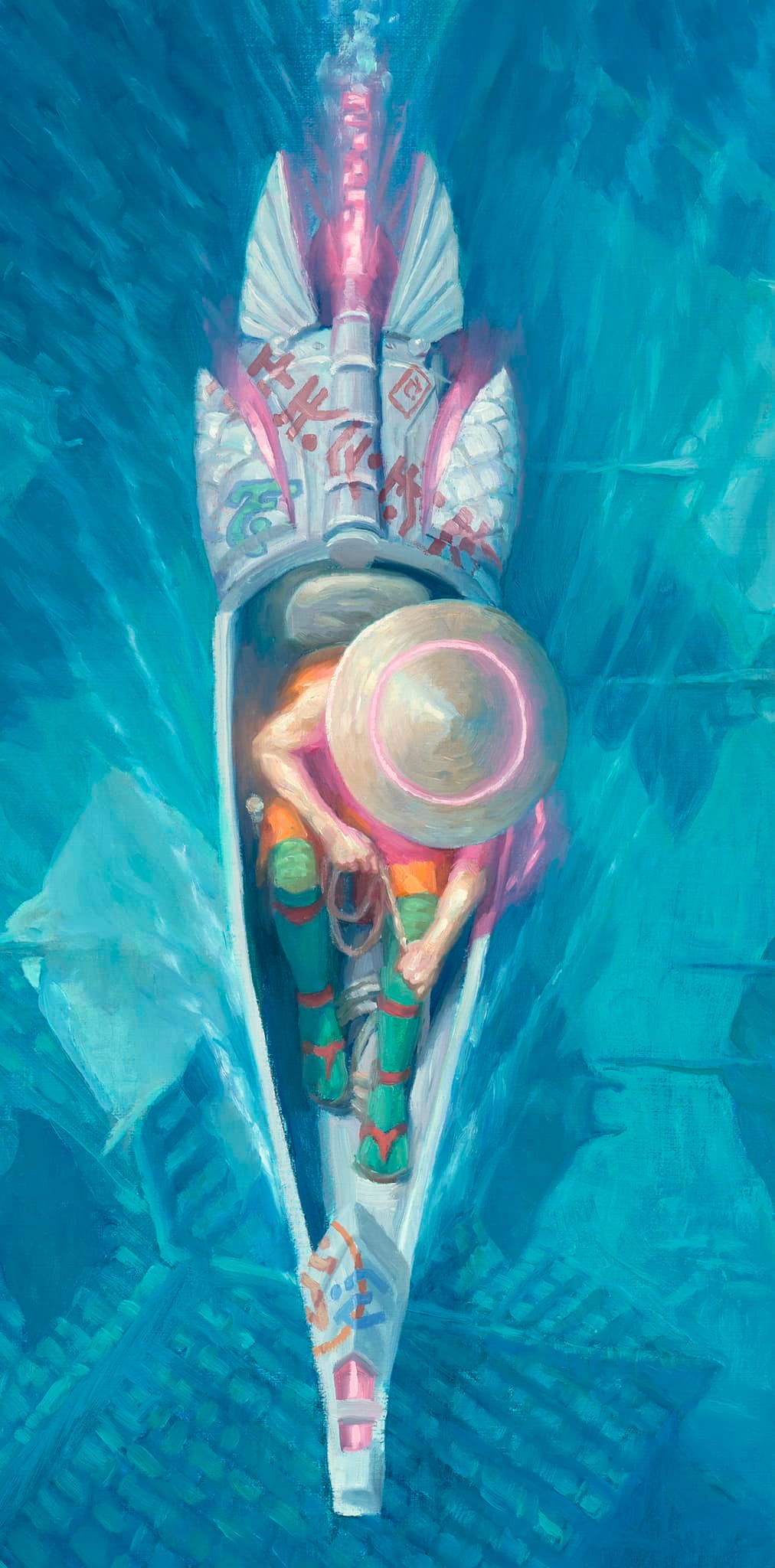 Two days later, Pancoast released a series of super limited edition metal prints of the artwork, signed and numbered to 30 pieces and available exclusively on his store.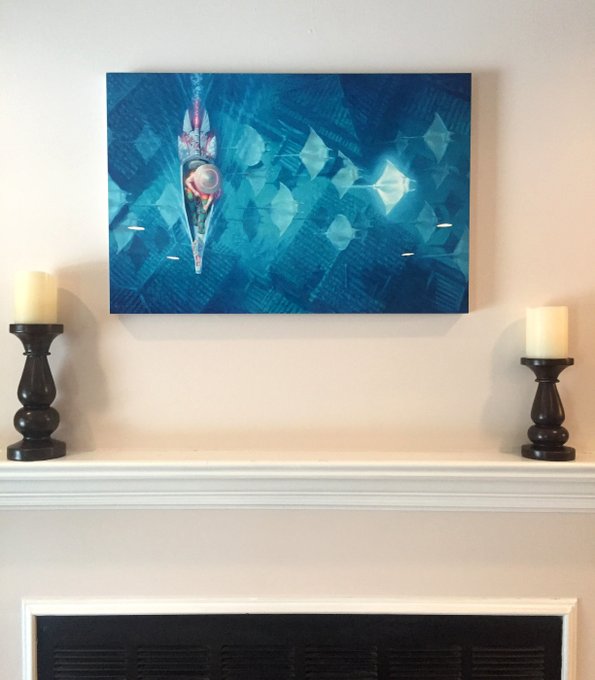 These 27 inch by 17.75 inch aluminum prints come ready to hang, and are signed and sublimated with the edition size on the reverse. At $700 and ready to hang, these were primed to be quite popular and sold out quickly.
As I mentioned previously, this is a candidate not only for the strongest artwork of the entire set, but will almost certainly be in the conversation for end of the year award in the larger genre. It is also the only painting that will be featured in three separate articles here on Hipsters of the Coast, the first of which was my Grand Art Tour.
It's just that important. Stay tuned for more Art Market Minutes, only on Hipsters of the Coast.