This past weekend, there was an ambitious, lightly advertised event at the Meadowlands Convention Center. It was run by a local game store in New Jersey and was the first such event they'd ever run. It aimed to have thousands of attendees across over a dozen different game tournaments, including a 1,600+ person Grand Prix-like main event.
They managed to have a couple hundred players. Several events were cancelled due to insufficient attendance, and their $35,000 Magic main event became a $1,000 event for 70 people.
This was affectionately known as the Secret GP. And I had the dubious honor of chronicling it.
#SecretGP drops in 2 hours.

— Zach Barash (@ImproPhilo) August 7, 2021
To summarize the experience, it was a small, disappointing PTQ rather than a super-spreader disaster—so much better than the worst case scenario.
The judges seem to have modified the event to better protect the players, by adding a mask requirement and creating some social distancing between matches. They also restructured the event to adapt to the low turnout, sensibly reducing the event to one day from two. But those were unfair burdens to put upon the judges by the tournament organizer, Computer and Gaming Universe. CGU should have adjusted the event in advance given that it was obvious what would happen. They also should have worn masks on site and enforced a mask requirement for all attendees.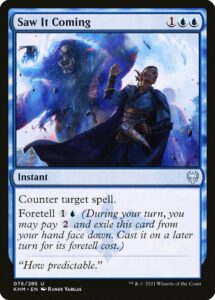 CGU has a robust website with a solid event system. Pairings were easily and immediately viewable, eliminating the need for players to crowd around pairings boards and speeding up the tournament. It also meant that there was a publicly viewable list of registered players in advance of the event. Anyone could go to their website and confirm that there were hardly any players registered. I know, because I did.
Three days before the event, there were 44 registered players. The morning of, there were 62 players in the main event, with 382 players total across all 15 events and both days. I wouldn't have gone if I knew there would be hundreds and hundreds of players—I'd be too scared, even in my N95. But I knew the event wouldn't be crowded, and I could always go home if I was wrong.
It was obvious that CGU's advertised structure wouldn't work for 70 players, but no changes were announced until after the event began. Eliminating day two made sense, since playing nine rounds of Sealed to eliminate 8 players is silly. Yeah, it's lousy to remove eleven draft booster boxes from the event—remember, 64 players were supposed to draft twice on day 2—but people seemed to understand. The circumstances forced CGU to make these changes, but I wish they would have anticipated the situation, prepared for it, and communicated to us more effectively.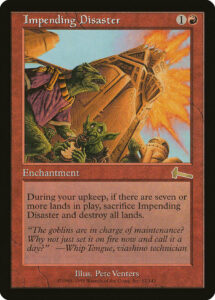 I know I've criticized CGU, but I can't fault them for trying. When Wizards of the Coast ended their Organized Play system without announcing a replacement, they vacated a tournament scene they'd spent (at least) tens of millions of dollars building over nearly thirty years. If someone could capture a fraction of that player base, they'd inherit thousands of players. Being the first TO to successfully run a post-Covid Grand Prix would be an excellent way to stake a claim and get name recognition.
The Meadowlands was likely cheaper than ever to rent out, it was already an annual Limited GP hub, and CGU not only was right there, but already had their own solid tournament software. Sure there was a lot of risk in the event going awry, but the rewards of success were quite high as well. They'd beat both CFB Events and SCG to the punch.
Yes, CGU was optimistic about the state of the pandemic, but they announced their event in early April, when US vaccination rates were at their zenith. It really looked like we might hit adult herd immunity via vaccinations by June and might be able to safely cram thousands of players shoulder-to-shoulder. Obviously, things didn't turn out that way, but they had to place their bet over four months ago.
While this wasn't an auspicious initial outing for CGU, it wasn't a disaster either. The event itself ran smoothly. I don't foresee being ready to attend any large event for the rest of the year, and I'm not enthusiastic about CGU's next outing. That said, I recognize that the best way to get better at anything is to actually do it, make mistakes, and learn from them. I can't be too angry at them for aiming to bring back one of the things I missed most these past eighteen months.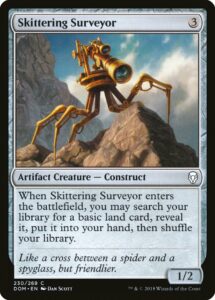 The Secret GP was an emotional roller coaster. I've been a terrified hermit for the vast majority of the pandemic. Despite my N95, despite the mostly empty venue, this felt like the riskiest thing I've done, and I don't intend to repeat it any time soon. But I can't deny that it gave me welcome glimmers of old joys. Seeing people I only see at tournaments. Waking up at five in the morning to crowd in a car with friends. Finishing a round fast enough to grab a coffee. Feeling the top 8 loom ever closer. Having a called draft on the line. I want all of those back—safely, of course—but I yearn to feel them again one day.
But there was also a nagging feeling that none of it mattered. It wasn't just that the value of the event was poor (fifth place getting $80 in store credit for an $85 event isn't an exhilarating prize). This felt like a small PTQ, except without a PT to qualify for. I'm not sure how well competitive Magic can function if there isn't something to aspire to beyond the immediate event. And I'm especially concerned that big Limited events aren't profitable enough to run without WotC subsidizing them—something they're unlikely to do if it's not feeding into a professional, Magic-advertising circuit.
I hope such a scene returns, be it through WotC, CFB, SCG, or heck, I'd take it if CGU turns things around and makes it work. 'cause it'd be a real shame if the Secret GP were my last ever tournament.
Zachary Barash is a New York City-based game designer and the commissioner of Team Draft League. He designs for Kingdom Death: Monster, has a Game Design MFA from the NYU Game Center, and does freelance game design. When the stars align, he streams Magic (but the stars align way less often than he'd like).