On Tuesday June 29th, 2021, the original artwork for the yet to be released Secret Lair secret card Arcane Signet by Dan Frazier sold for $15,000!
Arcane Signet by Dan Frazier is a work of oil on Gatorboard and measures 9 inches by 11 inches. It is thought to be intended as the "hidden card" found in the bottom of his two brand new Secret Lair sets, featuring the artist's reimaginings of the ten Ravnica Signets.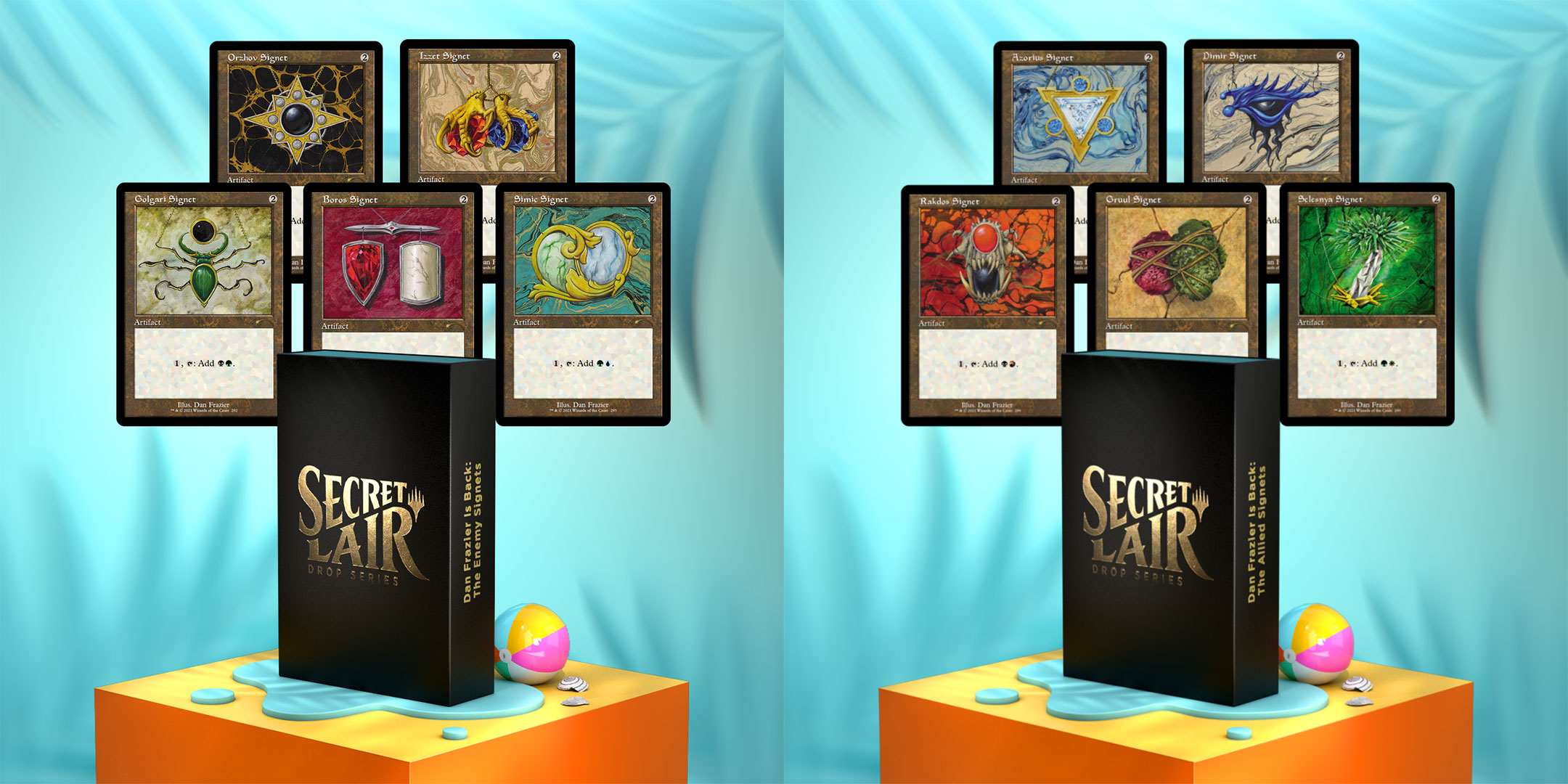 These eleven images are Frazier's first new illustrations for Magic in fifteen years, and this work features the original five Moxen as a part of its design.
This slideshow requires JavaScript.
The art was mistakenly published as an available playmat by accessory producer Ultra Pro on their website, immediately raising questions about this never-before-seen image. Because the art and name were shown, Frazier was able to sell the work via his agent Mark Aronowitz, even though we've yet to see the actual card.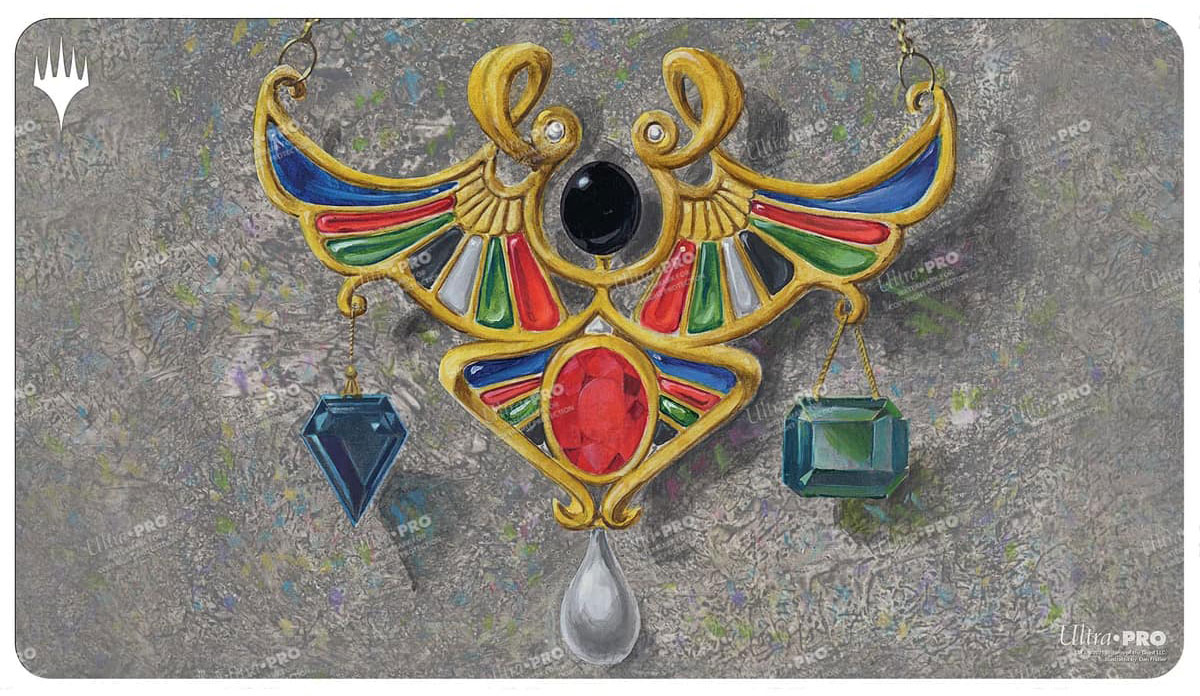 The auction began on June 24th with an $8,000 opening bid, and by June 28th, four public and four private bidders had pushed the piece to $13,000. The sale would lay quiet until inside the final half hour, when a single, $2,000 advance to $15,000 would be the last bid placed.
Stay tuned for a full Art Market Minute article covering the sale of the ten other Frazier Signets in a few weeks time once the sales have concluded.