On April 18, 2021, Magic: the Gathering artist Seb McKinnon concluded his Limited Edition 4 Kickstarter, the fourth iteration in what has been a very successful way for players and collectors to acquire his art as a playmat or print directly from the artist.
This campaign was his highest grossing Kickstarter and finished at more than $1.4 million CAD ($1.1 million USD) over the 60 days from 10,125 backers—an incredible feat. All proceeds will continue to fund his feature film, KIN Fables: The Stolen Child, and with this Kickstarter the artist believes the film to be fully funded in terms of budgetary needs. It will finally be time to make a movie.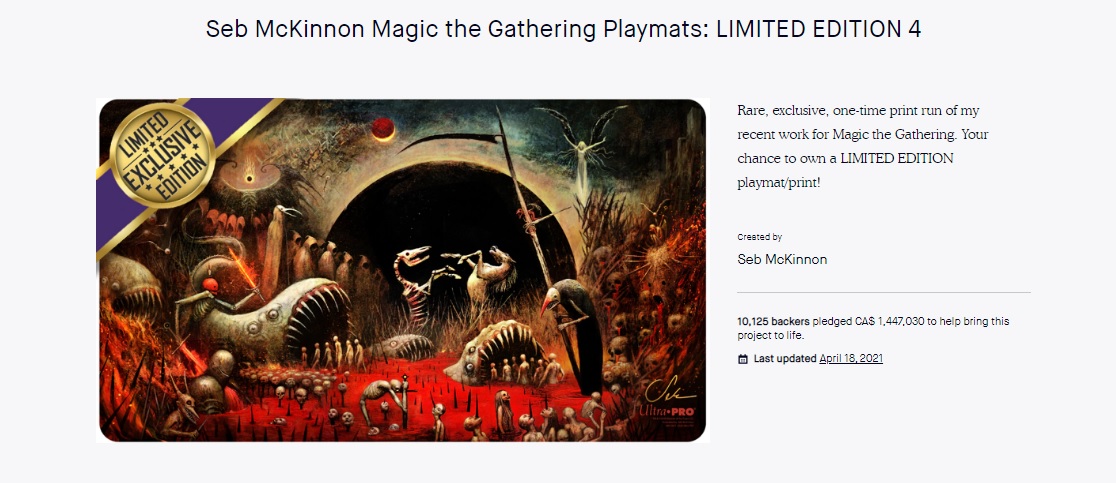 About the Kickstarter
McKinnon's fourth Kickstarter had all the steam and vigor of his previous three campaigns, inviting return patrons to contribute for new images and having new folks not wanting to miss out on exclusive opportunities. At the end of this campaign, nineteen different artworks had been created or unlocked and available to contributors, including nine published Magic illustrations, four sketch versions of his Secret Lair artwork, and a full set of brand new Tokens (seen below).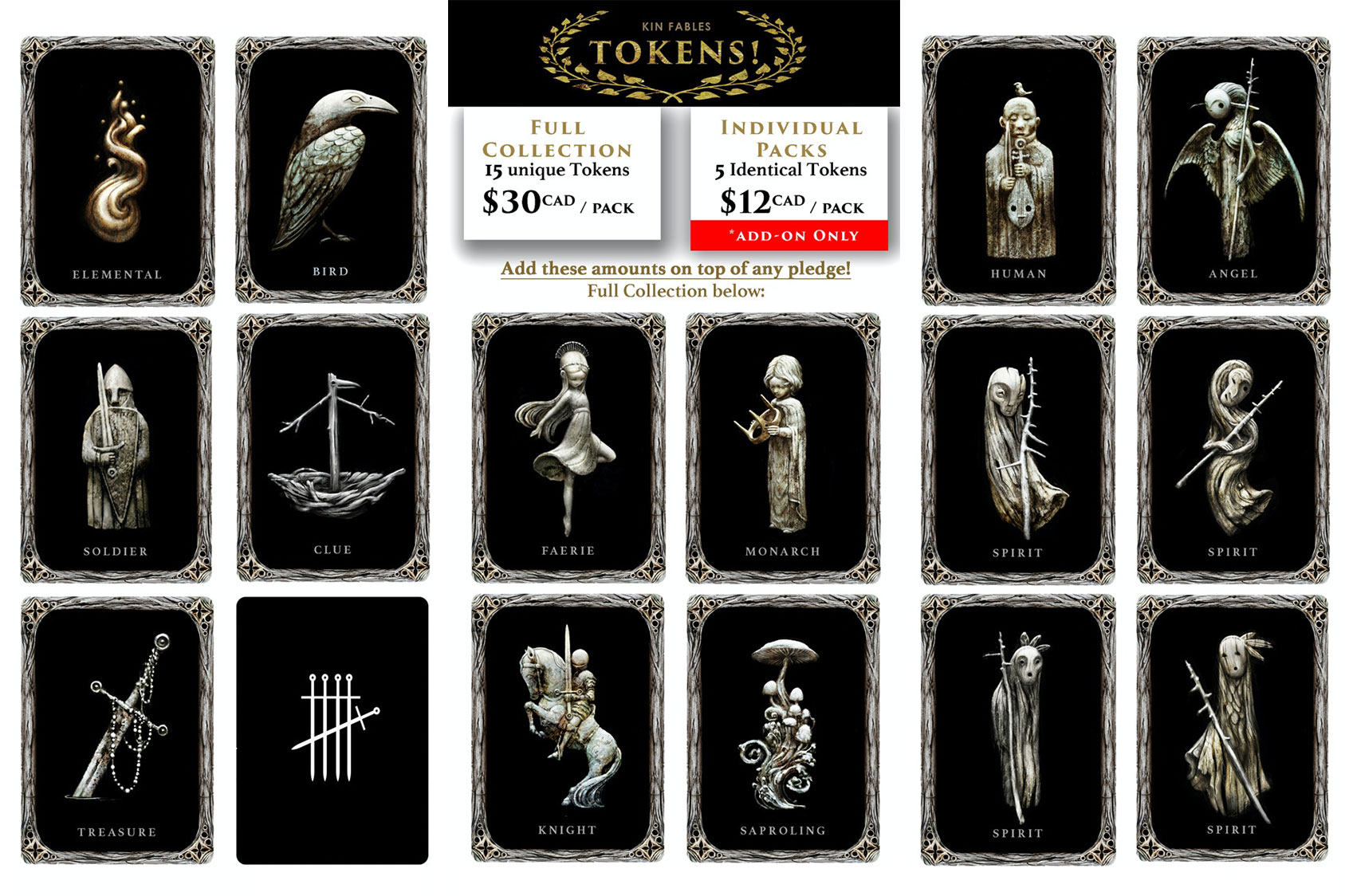 These works also stood alongside several incredible collaborations, including two different Art Director experiences, where backers sent in suggestions for a new illustration, from color to card type, and were able to vote on sketches and make suggestions as Seb worked toward the final. There were two rounds, and the finished pieces came out beautifully.
There were also two different artist collaboration mats, one with meteoric rising star and future Magic artist Erin Vest, depicting a scene from KIN Fables.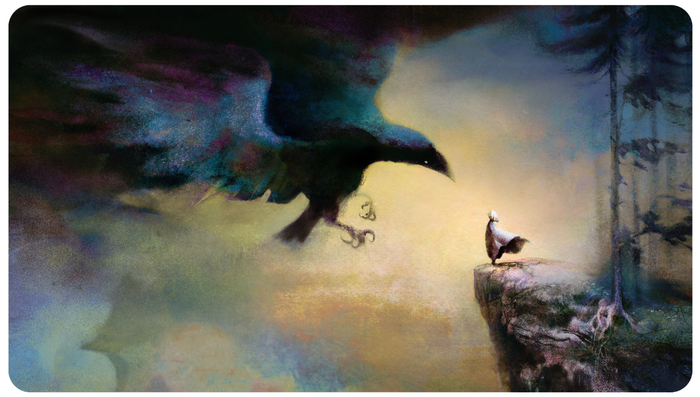 And the "Ultimate Collaboration" where McKinnon invited his previous Kickstarter collaborators Nils Hamm and Drew Tucker, along with Erin Vest and himself, to create an entirely new KIN Fables artwork. It's breathtaking.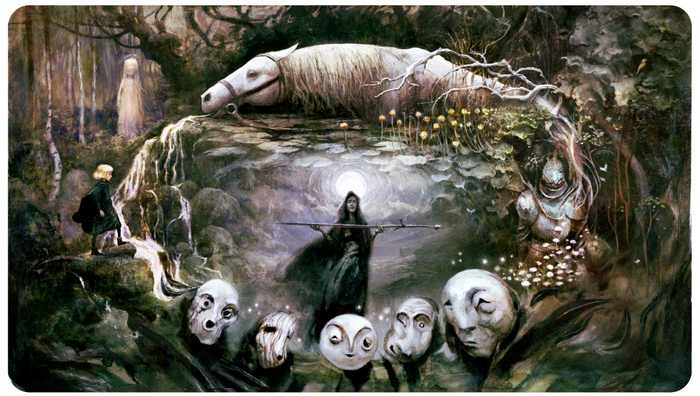 All of these artworks were unlocked as either a print or playmat, and will be printed one time and one time only to the demand of the Kickstarter. Fulfillment will once again be through a partnership with fellow Canadians HitPoint Press, the company that brought the world the smash-hit Humblewood and dozens of other fantastic gaming products and accessories. McKinnon and the team at HPP worked together on his previous campaigns, and another efficient and expedient delivery process is expected.
Wrapping Up
This Kickstarter fulfills the dream we've been watching unfold for years now: to fundraise enough money to finish KIN Fables: The Stolen Child in its entirety, and have a final, feature film product to show to the world. McKinnon is closing in on 150 pieces of artwork for Magic: the Gathering right alongside his development of the KIN Fables IP. He even makes music under the name CLANN, which if you haven't heard, you must check out. He is a modern day Renaissance Man of creativity, and wants nothing more than to share his vision and inspirations with the world. Through KIN Fables, now fully funded, we are about to see that quest ultimately realized.
At the end of this campaign, his last update finished with a somber tone in memorium.
Seb's brother Ben, the original founder of Five Knights Productions, passed away in August 2016. He was his counterpart in the original KIN Fables trilogy, and Seb shared that shortly before his passing, they came up with three words to describe who they would be as filmmakers.
Dream. Rise. Ignite.
I have no doubt that these words, said then and said now, will be the driving force that inspires generations.
Congrats Seb, you done did it. We can't wait to see where you go from here.