Fantasy illustrator and Magic: The Gathering artist Jim Pavelec has launched a brand new Kickstarter for his Ars Goetia Tarot Deck, the culmination of a personal project years in the making that puts at least fifty of his personal occult artworks on corresponding tarot cards.
The Ars Goetia, or Art of Magic, is an ancient text that delineates the 72 demons enlisted by King Solomon in the construction of his temple in Jerusalem around 950 BCE. Pavelec has spent the last several years exploring this knowledge, creating new illustrations of the 72 demons, and retelling these stories that will now be published by way of the Tarot.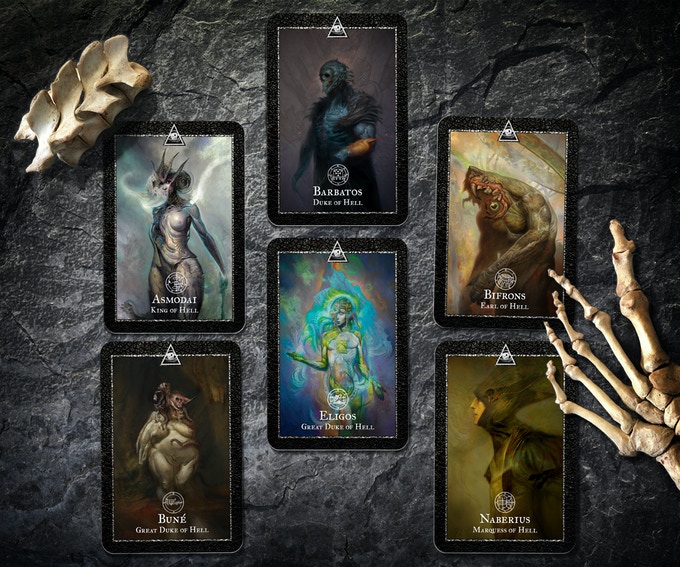 Both standard and collector decks are available via the campaign, and accompanying guidebooks can be added by raising your pledge tier. Standard decks are around $70 USD, and with the book just under $120. Collector's Edition decks along with the book are around $165 USD.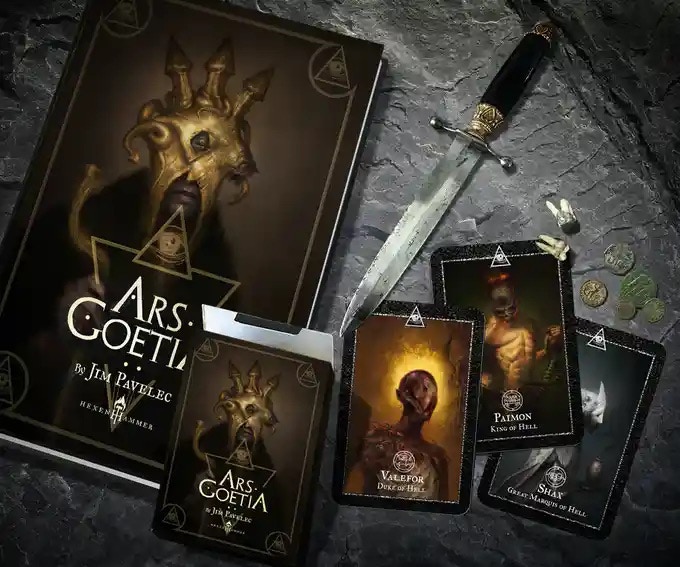 Stretch goals seek to increase the deck size, and both 60 card and 72 card deck goalposts were set at the onset of the Kickstarter.
Perhaps most exciting are the several original art tiers that allow you to collect some of the original artwork presented on the Tarot. These range from $530 to $2,000, and are expected to be claimed the first day of the campaign.
This slideshow requires JavaScript.
Each of these works is available as its own pledge tier
The project is published by Hexenhammer, a publisher of occult and dark art books and tarot decks. This appears to be their first Kickstarter campaign.
The campaign lasts for thirty days. Pavelec's personal work is a hauntingly beautiful display of things beyond this world, and this Tarot deck the full realization of this year's long project.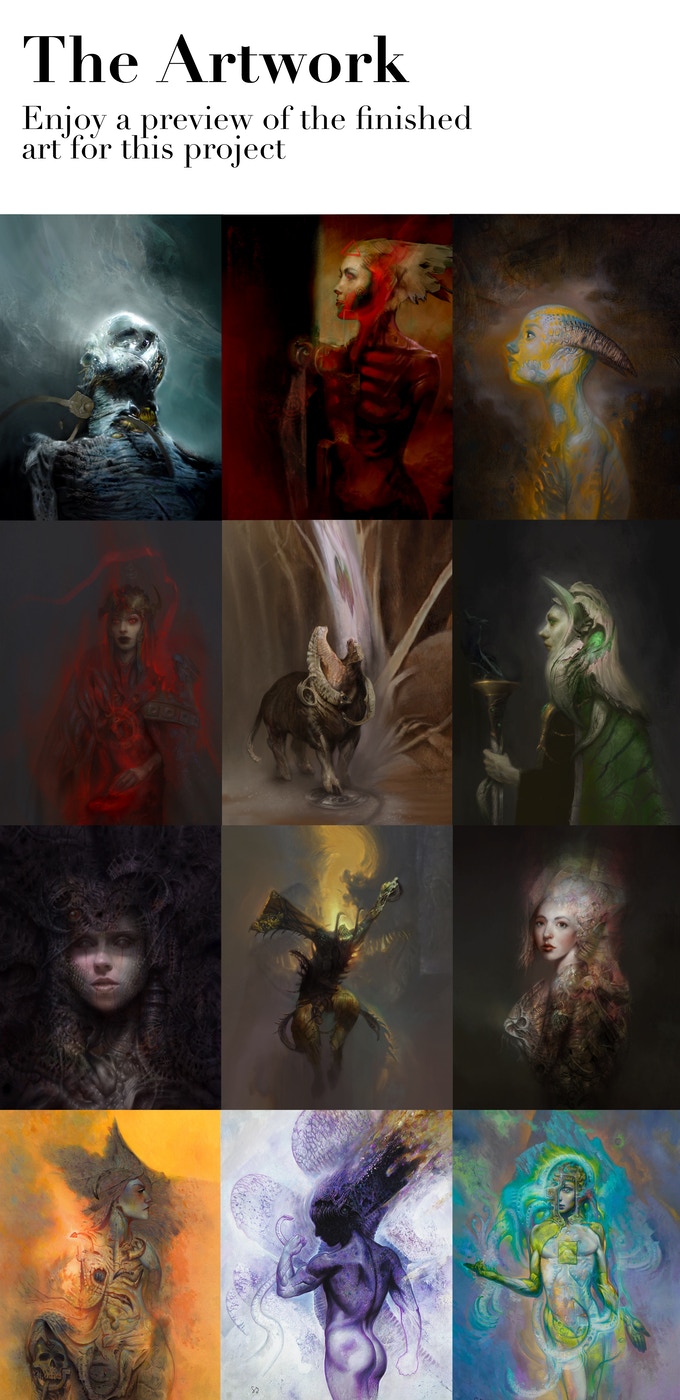 About the Artist:
Jim Pavelec has worked in fantasy illustration for most of his career, with clients ranging from Dungeons & Dragons to Star Wars to most prolifically Magic: the Gathering. He began illustrating for Magic in 2004 and was a regular contributor of artwork until 2011. He returned to the game last year with the advent of the Double Masters set, creating two brand new pieces in a style similar to his more current work seen in this campaign. His Blood Moon was one of the most resounding new artworks in the entire set: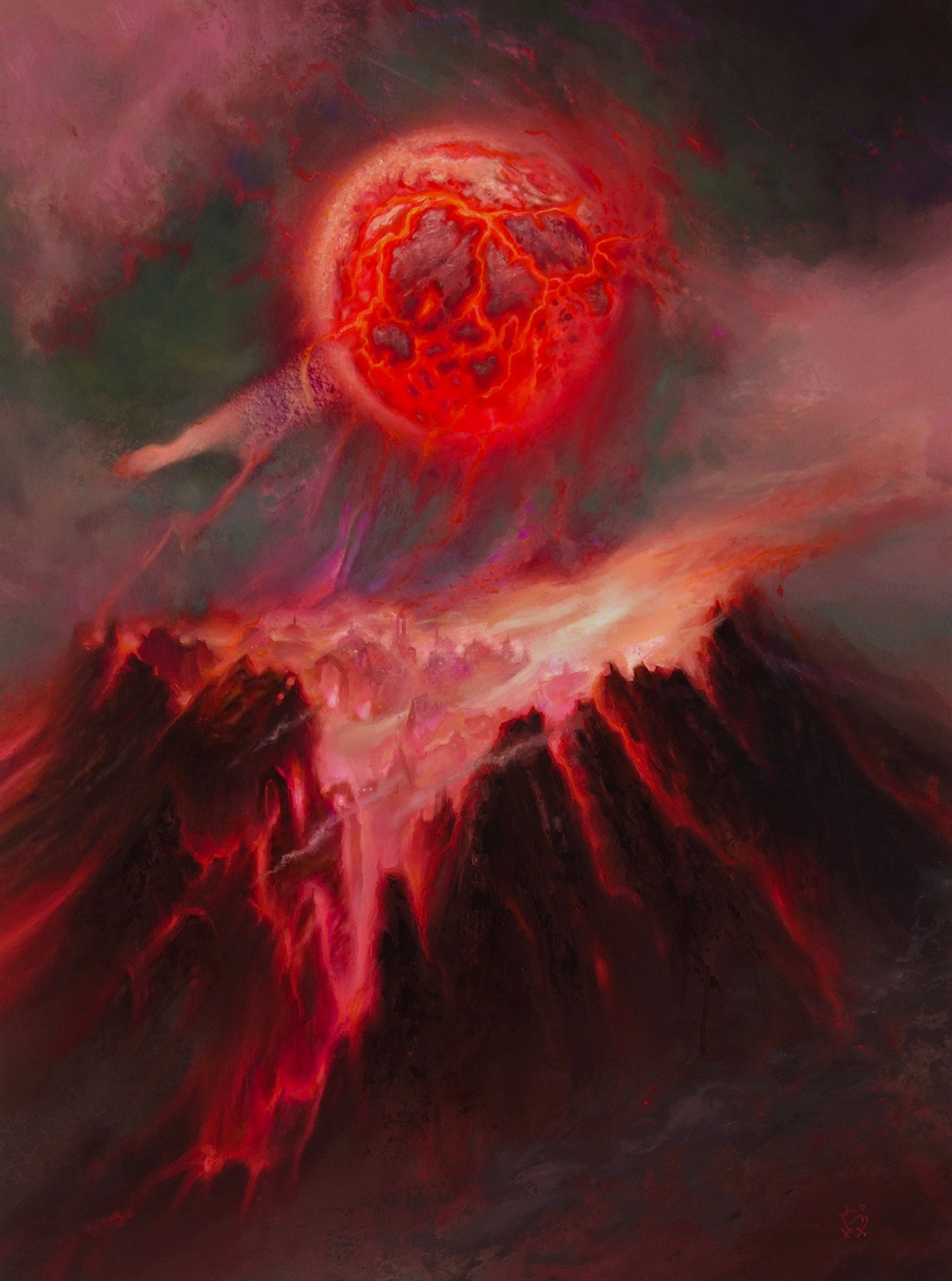 Pavelec has painted 35 cards in total for the game, and has received further commissions since his reentrance last year. Hopefully we'll see an opportunity for him to add more of his personal work, like these demons of Ars Goetia, to a future Magic set.