On Sunday February 21, 2021, the original art for Glen Elendra Archmage by brand new Magic artist Rian Gonzales was sold on the MTG Art Market for $10,000. This is the artist's first published work for Magic: the Gathering.
Glen Elendra Archmage by Rian Gonzales is a work of gouache on 300gsm Strathmore hot-pressed watercolor paper and measures 11.5 inches x 14 inches. It was commissioned for the Faerie, Faerie, Faerie, Rad Foil Box Set of the MTG Secret Lair Smitten Superdrop available only from February 12-21, 2021. The drop presents four classic Magic faeries, each illustrated in a vibrant, contemporary style from four artists new to the game.
This slideshow requires JavaScript.
After noting there had been an incredible amount of inquiry as to the original artwork, the work was offered on the MTG Art Market by her agent Jiggy Acquino Cruz of NextComicArt. The auction began on Wednesday February 17th and ran through the weekend, ending late on Sunday night at 11pm EST.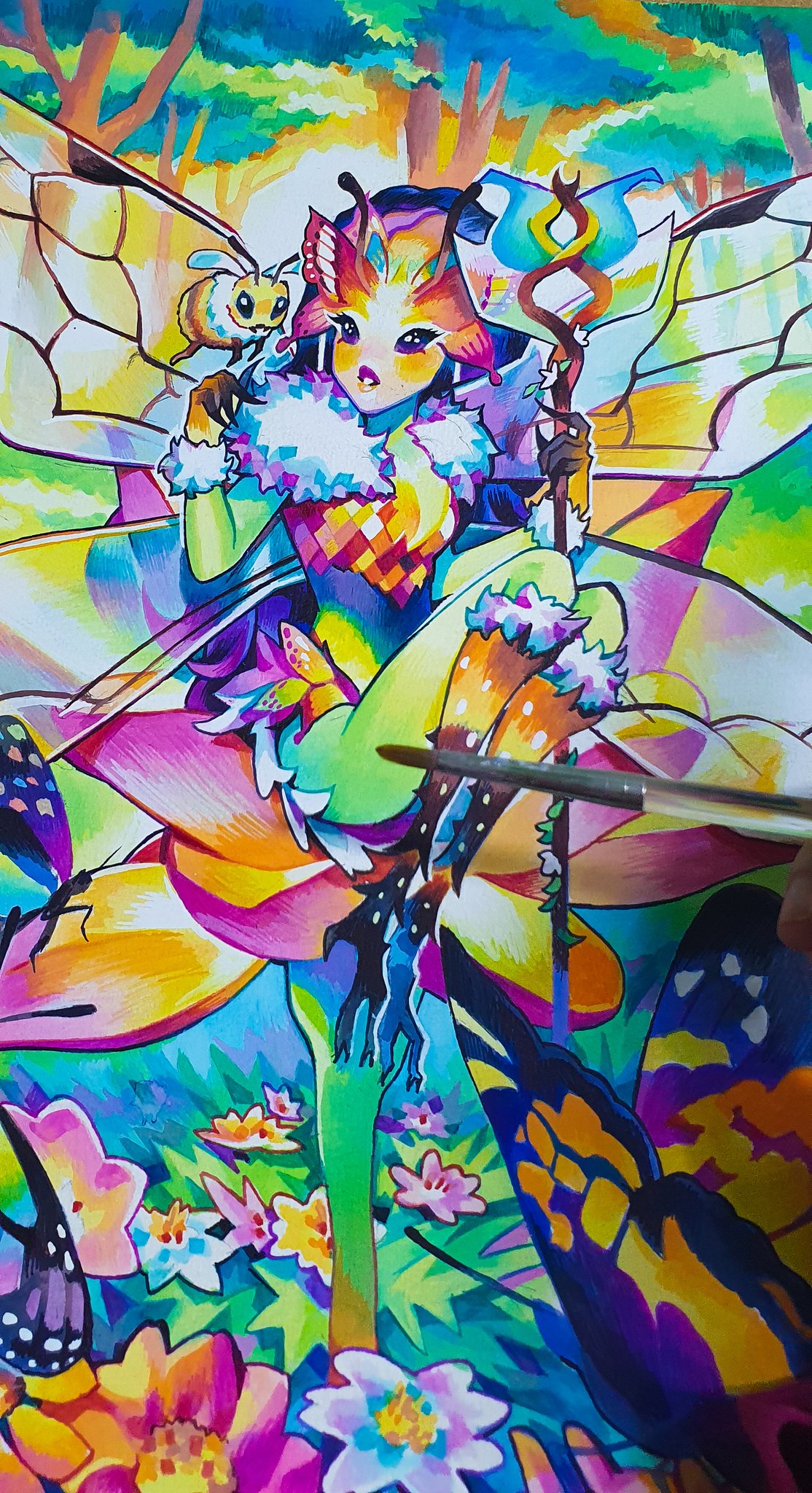 The opening bid ask was $2,500, but in less than 15 minutes the bid had risen to $8,000. By the next morning, several additional bids had pushed the current bid to $8,500. In the last 24 hours, several private bids from new contenders pushed the work to its price realized of $10,000. The auction hammered sold to Private Bidder D, who was the last to bid but stood victorious at the end.
About the Artist
Rian Gonzales is a freelance illustrator from the Philippines who makes her Magic: the Gathering debut after finding incredible success in the world of comic covers, working for major companies like Marvel, Archie, IDW, BOOM!, and several others.
This slideshow requires JavaScript.
Various Marvel Covers by Rian Gonzales
She has exhibited her artwork internationally, and is known for her complex compositions, neon colors, and incredible vibrancy. She brought those exact characteristic to Magic in her newest work, and I don't think this will be the last time we see her illustrate for the game.
You can find her available work at NextComicArt and follow her on Twitter and Instagram at @rianbowart.