Former Magic artist Larry MacDougall launched his Kickstarter for Gwelf: A Survival Guide on November 1, 2019. Gwelf is an illustrated book that explores the fantasy world of Gwelf, a realm of his own creation and the culmination of several decades of working in gaming, fantasy, and sci-fi illustration.
Gwelf
Gwelf met its funding goal of $13,381 in the first several hours, and by the morning of Sunday, November 3rd, had reached its 500th backer. It will be published by Eye of Newt books.
Written from the perspective of the Gwelf inhabitants themselves, the book delves into the people, places, creatures and cities that one might find while visiting this magical place. Danger lurks around every corner, and the farther you adventure, the more prepared you need to be. This is the book to help you on your way.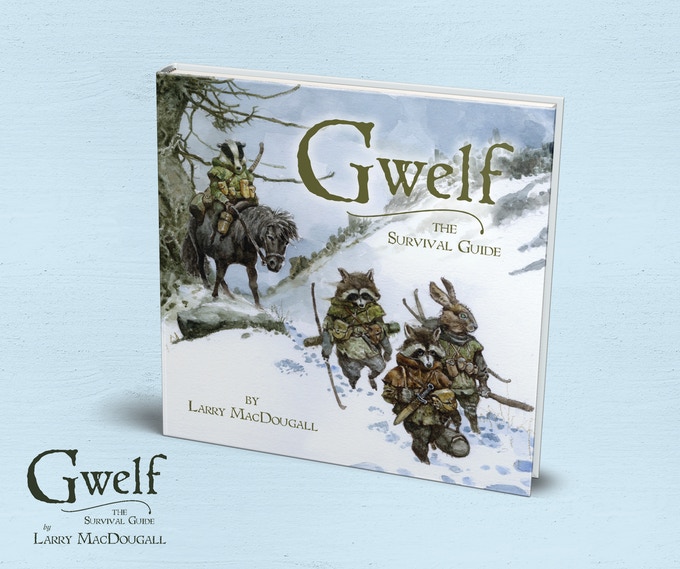 Campaign
The campaign provides a buffet of rewards for backing the project, from the hardback book itself to prints, postcards, candles, calendars, and a variety of digital assets as well.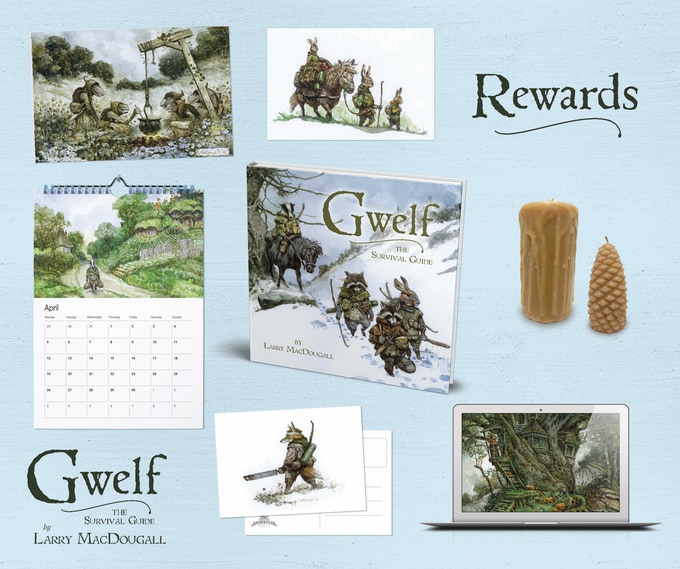 There were also several opportunities to buy original artwork from the book, from preliminary sketch pages to character commissions to actual watercolors used in the book. The tiers that included the final watercolors of the published story were sold out within the first few hours after launch.
Outside of conventions, this is the only time Larry has made these watercolor works available to the public. As of the writing of this article, the only original art components that remain are sketchbook pages; and having seen some of this work in person at IlluxCon, I'd say they are well worth backing to own a piece of Gwelf history.
There are many stretch goals in the works, and based on the response this opening weekend, we should be seeing a lot of them come to fruition.
About the Artist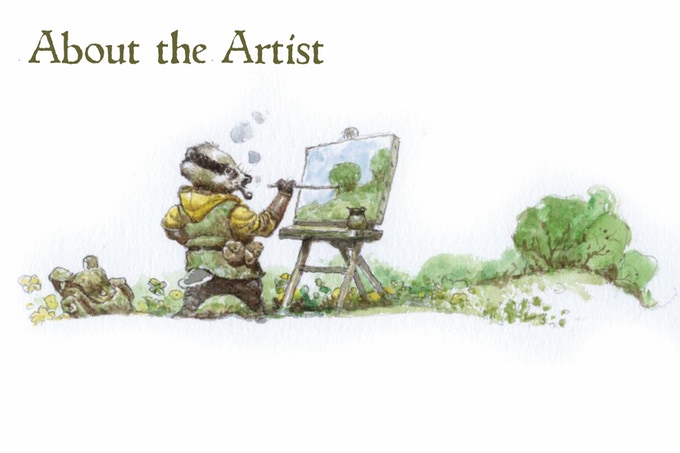 Larry MacDougall illustrated 29 cards for Magic, exclusively for the sets of Lorwyn, Morningtide, Shadowmoor, and Eventide. Among them are two diptychs that make up four basic lands, several Legendary creatures, and several other cards that have seen considerable play over the years. His work was instrumental in shaping this world, and will always occupy an important part of Magic's artistic history.