On Sunday, January 12, 2020, the original painting for Filip Burburan's Nyxbloom Ancient was sold on the MTG Art Market for a blossoming $7,500. The associated sketches and color studies were sold a few days later, simultaneously but separately, for a combined and astounding $3,450.
Nyxbloom Ancient by Filip Burburan is a traditional work of acrylic on board measuring 10.6 inches by 14.6 inches. It was commissioned as a Mythic Rare for Magic's latest expansion Theros Beyond Death. Even at first glance, the card looks to be extremely powerful within the game, and is predicted to have a sudden, certain, and lasting impact on the Commander format. (Read about its potential in Modern.) While playability is not related to the quality of the art, it often plays a part in the market for original trading card art. This card is very good, with even better artwork.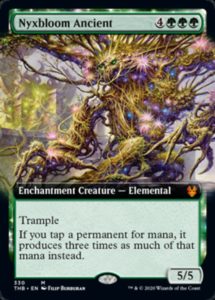 The auction was run on the MTG Art Market with Vorthos Mike acting as agent for the artist. While the opening bid was set to $2,000, the first bid placed, within 60 seconds of auction open, was for $5,000. Bids jumped in all increments through the week, with several occurrences of someone being outbid before they could even press the Enter key to submit their offer. The $7,500 private bid with around a half hour remaining, a near $1,000 advance from where the bid was prior, would seal the deal for the privately bidding collector.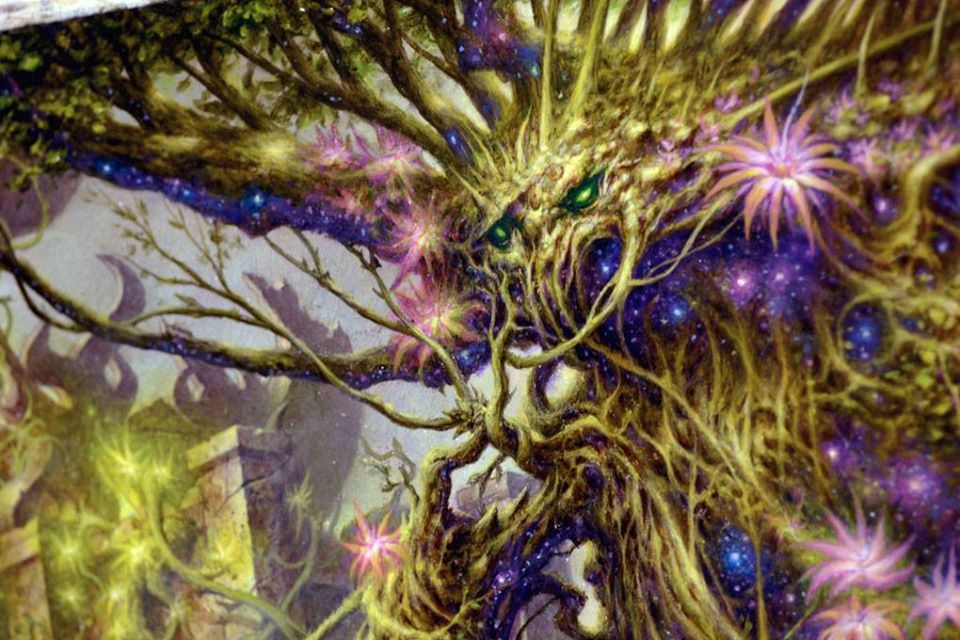 Preparatory Studies
Three days later on Wednesday January 15, the preliminary works associated with the final painting were also sold via MTG Art Market auction by Vorthos Mike in an absolute bloom of final bidding. The three pieces were: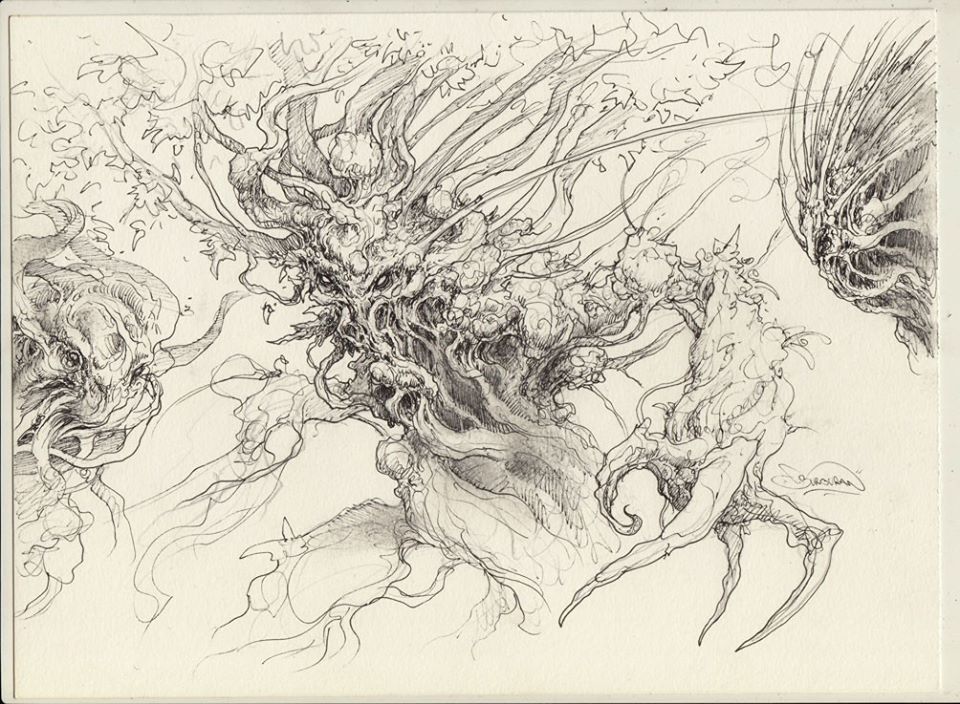 A concept sketch, created as the artist's first vision of the commission, sold for $400.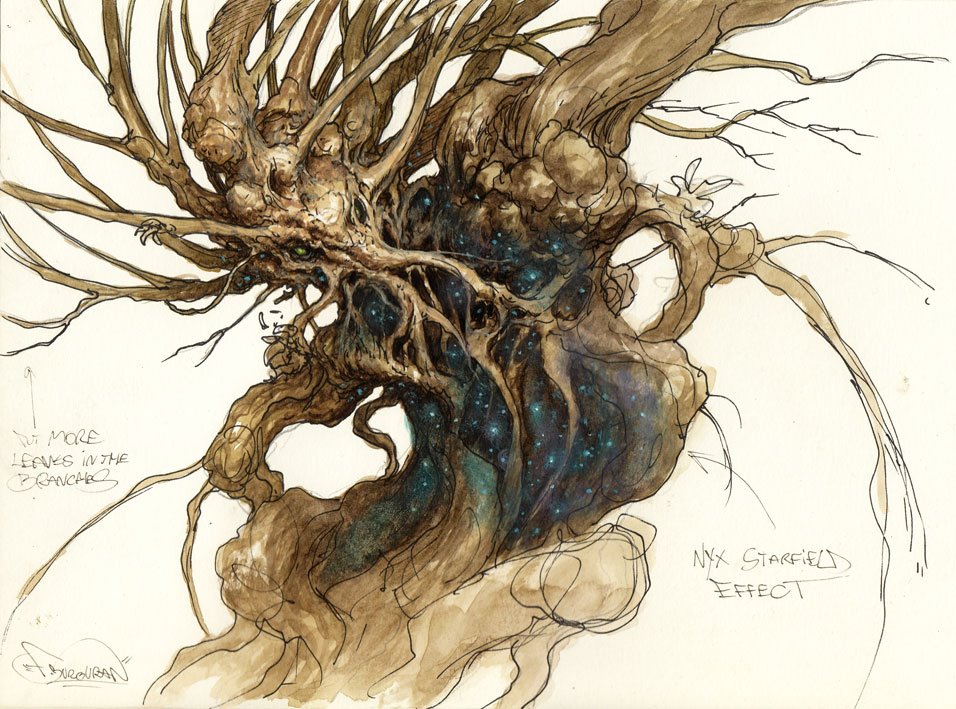 A color study, to work out the Nyx starfield and color scheme of the work, sold for $850. This piece was particularly interesting, painted as if it would appear in a Planeswalker's Guide to the Natural History of Theros.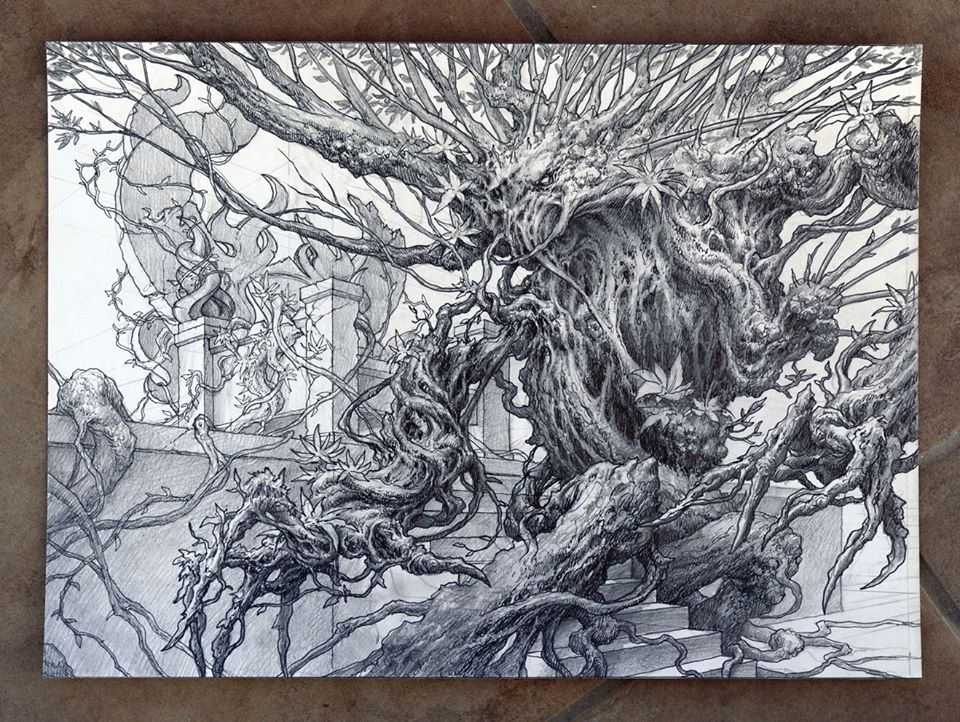 And a final sketch, to finalize details before beginning in acrylic, sold for a very strong $2200. This is not the first sketch we've seen surpass estimates, and the pieces of premium pencil work for Theros are commanding prime prices.
These four pieces created quite the excitement in the art market, and rightfully so. This card is very good, but its artwork is exceptional. Burburan has illustrated 59 cards for Magic as of Theros Beyond Death, and has become one of the game's go-to artists for treefolk and elemental creatures especially. His ability to make the Forest come alive in his artwork is an asset to the art of the game; and has become, as we've seen here, a grail-level goal for collectors of original Magic art.