SOn Sunday, January 5, 2020, the original painting and sketch for Scott Murphy's Gray Merchant of Asphodel for Theros Beyond Death were simultaneously sold via MTG Art Market auction for $3000 and $2025, respectively.
Gray Merchant of Asphodel by Scott Murphy is a work of oil on board measuring 14 inches by 19 inches. It is the first traditional painting for this fan-favorite and highly playable card, freshly reprinted in Magic's new expansion, Theros Beyond Death. "Gary," as he is more affectionately known by many players, has been a centerpiece of Mono-Black Devotion deck strategies since the first Theros expansion in 2013. He looks to resume his role in that deck moving forward, and is expected to make an impact in the Standard format.
Gray Merchant of Asphodel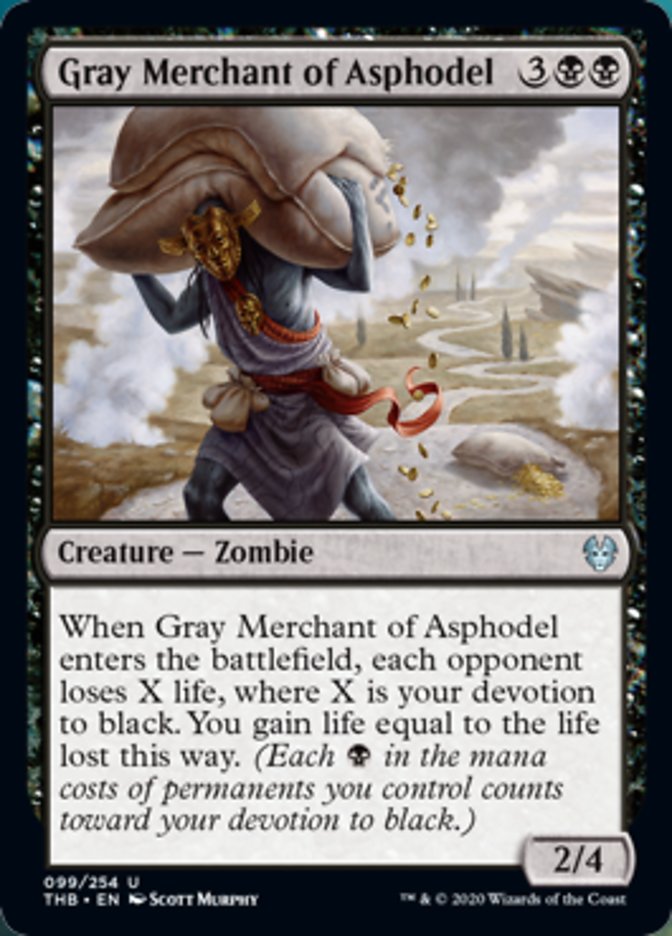 The 9-day auction was run on the MTG Art Market by Vorthos Mike, acting as agent for the artist. The painting sold concurrently with the preliminary sketch, and both garnered considerable attention from the collecting community. Bids rolled in throughout the week, with Murphy adding fun pieces of process along the way, from the digital thumbnails, to the Golden Skull and pillow model he used as reference: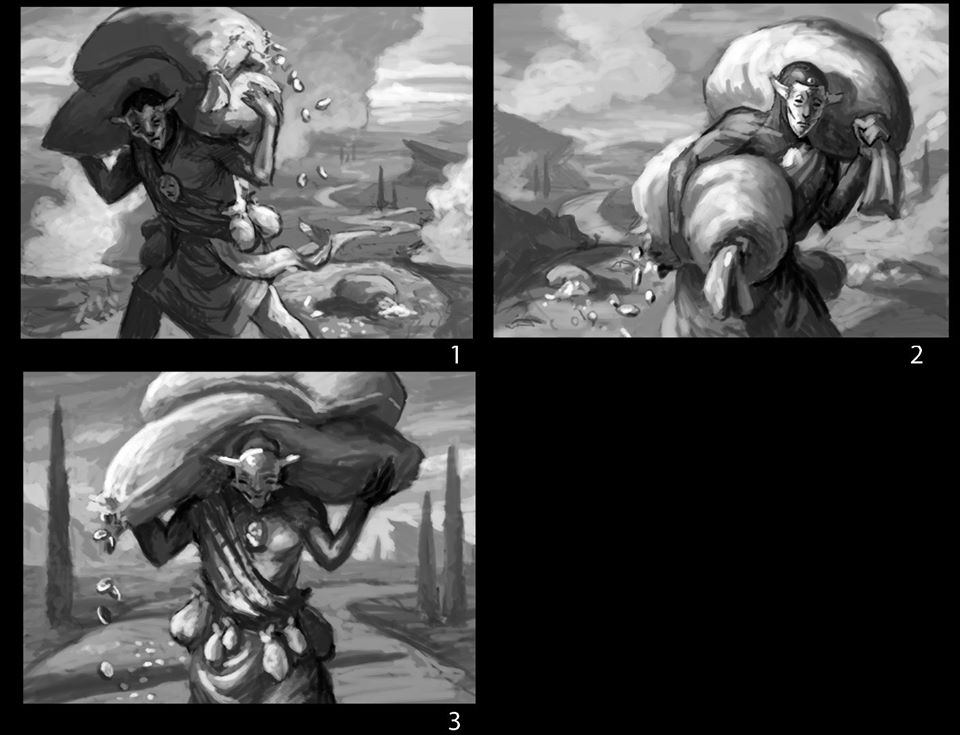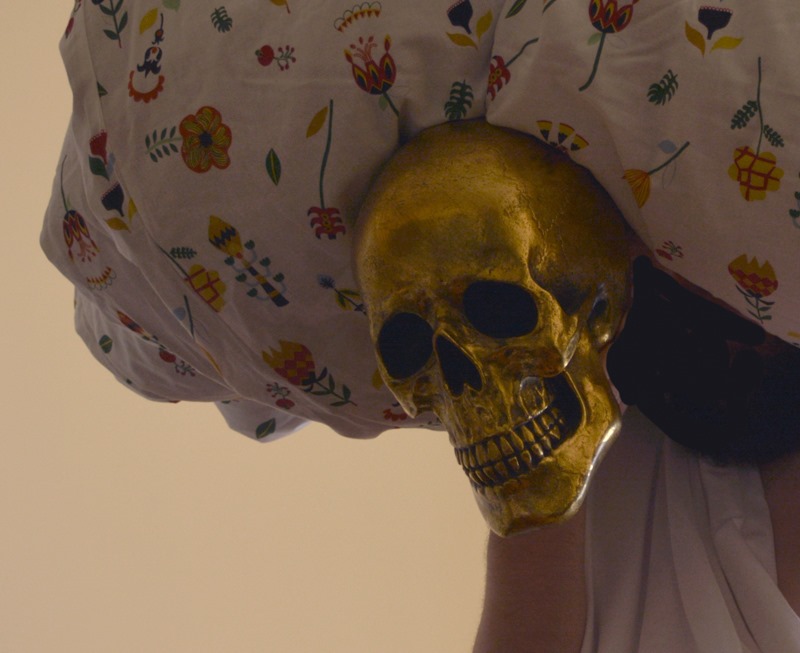 After a public bidding battle between three bidders, the auction hammer fell and the final price stood at $3000.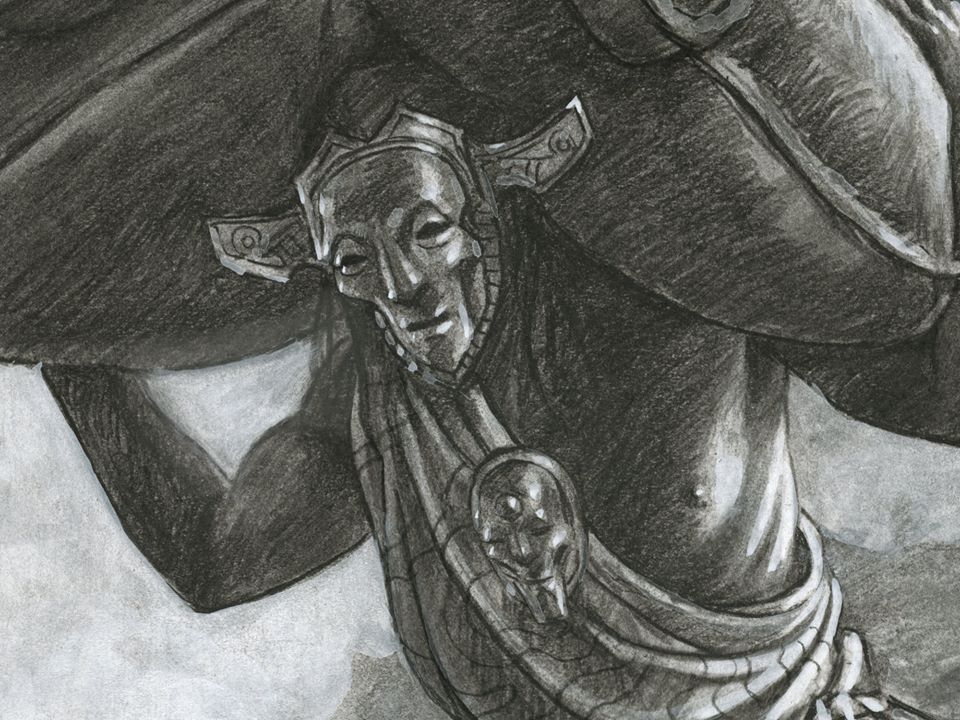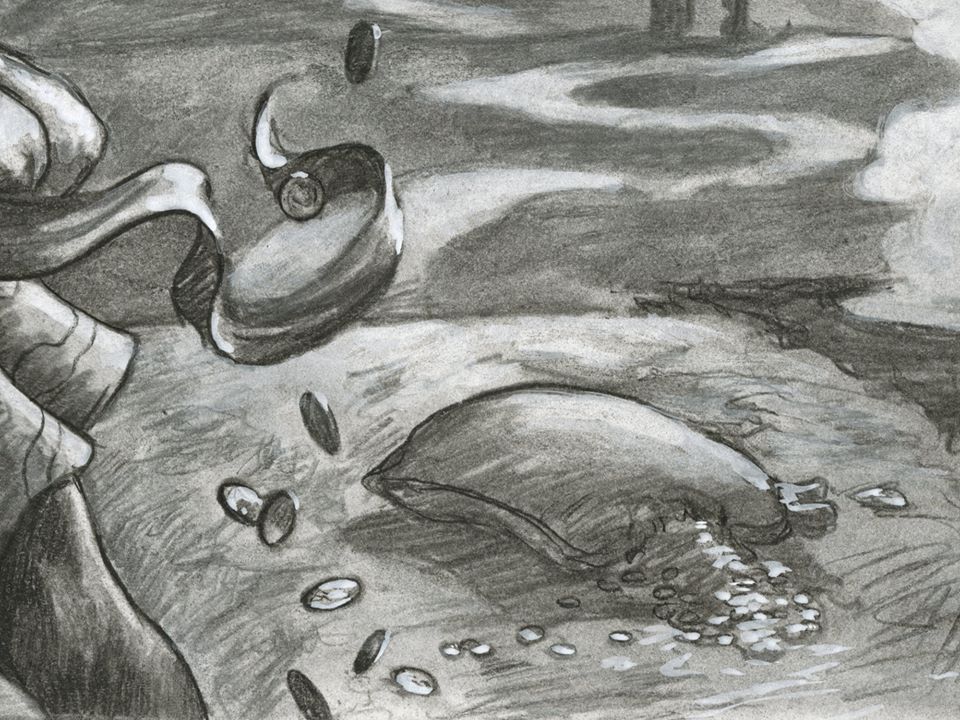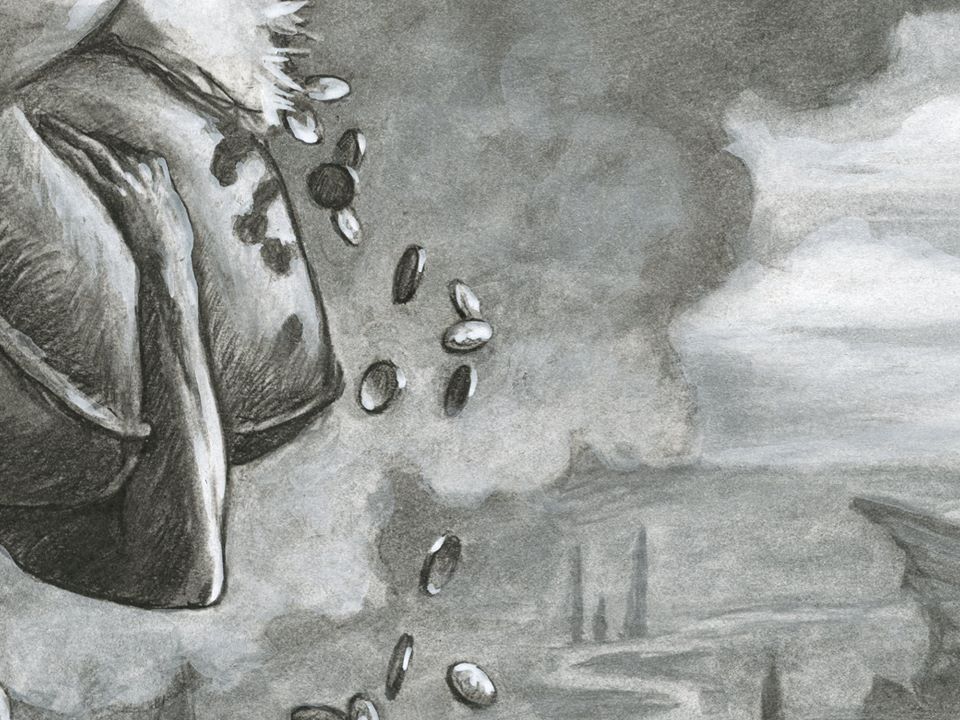 The gray-tone sketch of the Gray Merchant was very popular as well, achieving a shocking $2025 after a bid raise of near $1000 in auction overtime. A hammer bid like this doesn't always ensure success, but this time it was enough show of strength to seal the deal for a private bidder. The gray-gray correlation must have struck a particular chord with a collector, and rightfully so.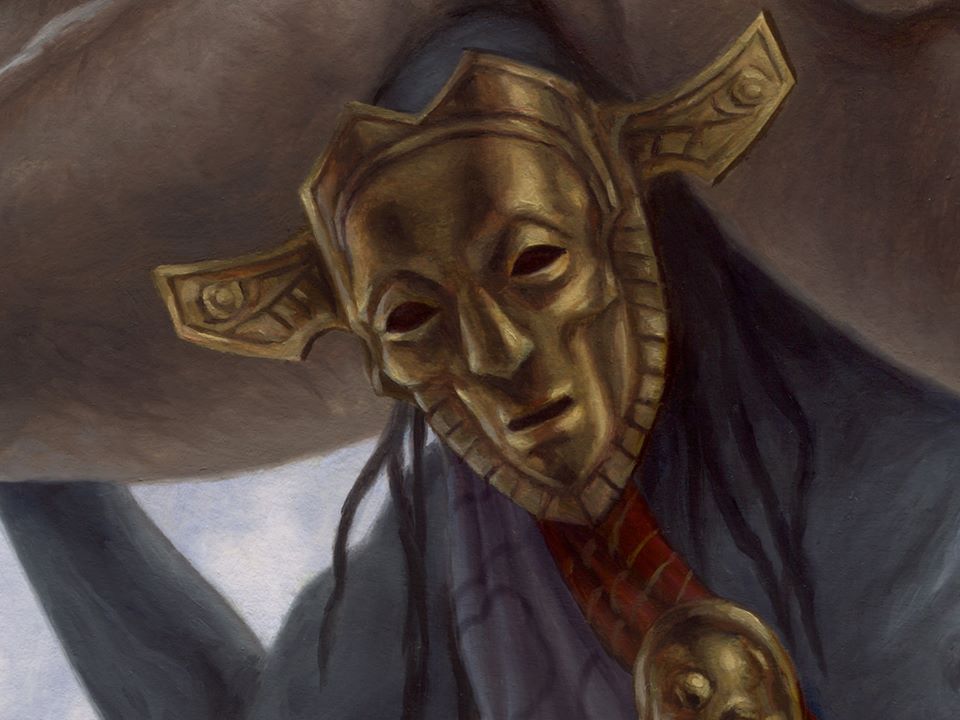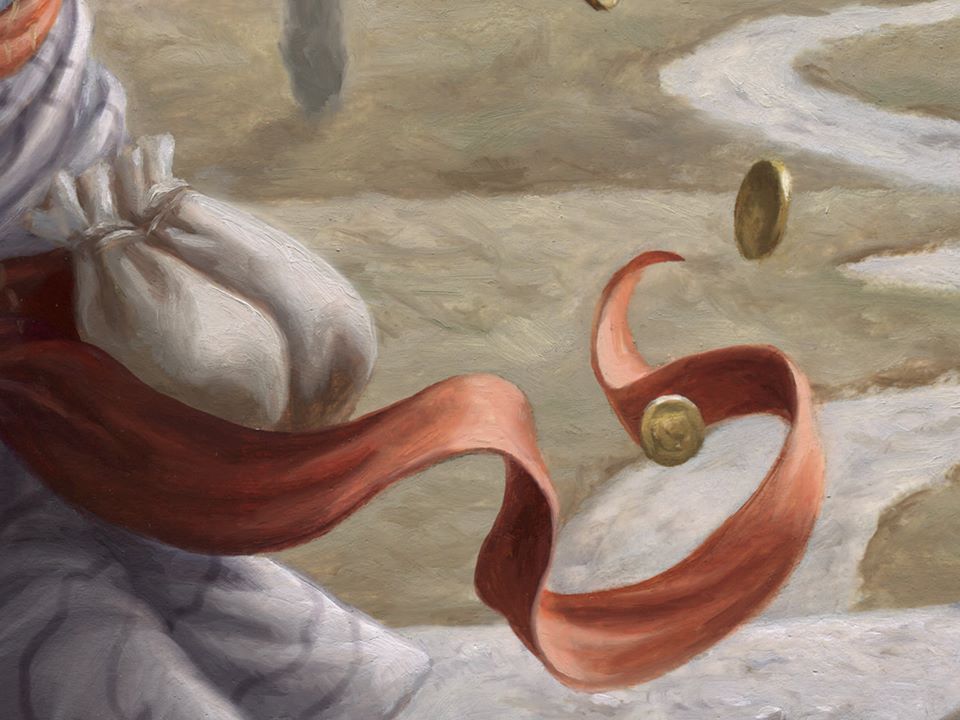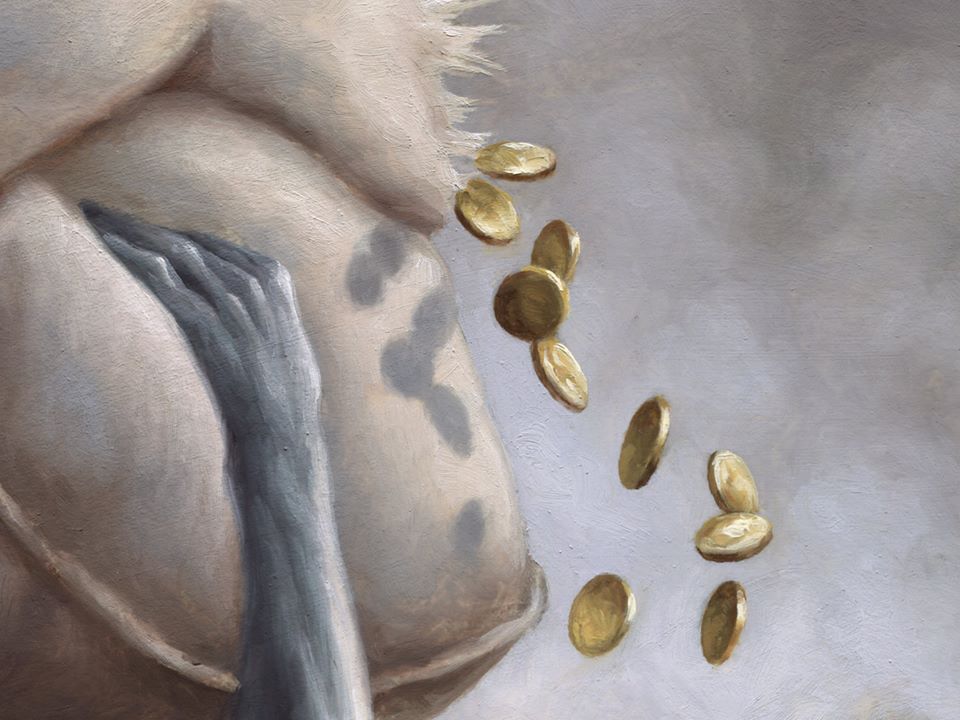 Murphy has brought Gary back to life, and this card with his art is sure to see an incredible amount of play over the next several months. It's always a delight to see great art that's going to be on cards that lots of folks see, and this is sure to be one of them.
About the Artist
Scott Murphy has illustrated 55 cards for Magic, and appears in just about every new set Magic release. The characters he illustrates are vibrant, full of life, and have an abundance of personality. They bring a very special sense of realness to the game which makes them quite relatable.