Alayna Danner has sold both of her Storybook Frame original artworks from Throne of Eldraine. On Sunday, September 29, 2019, the original painting for Realm-Cloaked Giant, her first traditional work for Magic, sold on eBay for $3,056.
One a month later on November 3, 2019, the original work for Lonesome Unicorn sold, also on eBay, for $3,751.
Realm-Cloaked Giant by Alayna Danner is a traditional work of watercolor and ink on Achilles cold press paper measuring 10 inches by 14 inches. Similarly, Lonesome Unicorn is a traditional work of watercolor on Strathmore series 400 Mixed Media 184 lb paper measuring a slightly larger 11 inches by 14 inches. They are two of the new storybook-frame adventure creatures for Magic's newest set, Throne of Eldraine, and the artist's very first traditional paintings for Magic publication.
The storybook card original artwork has garnered considerable attention from the collecting community, and these pieces would be no different.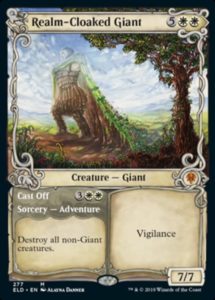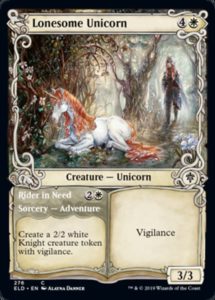 The auctions took place on eBay with considerable bidding, to the tune of 28 bids and 24 bids each over seven days, pushing the combined total to $6,817. These were both exceptional prices for the artist's first foray into traditional work for the game, and I would imagine they will encourage more of the same in the future.
The bidding IDs for the auction were private, so it's unknown if they sold to the same collector.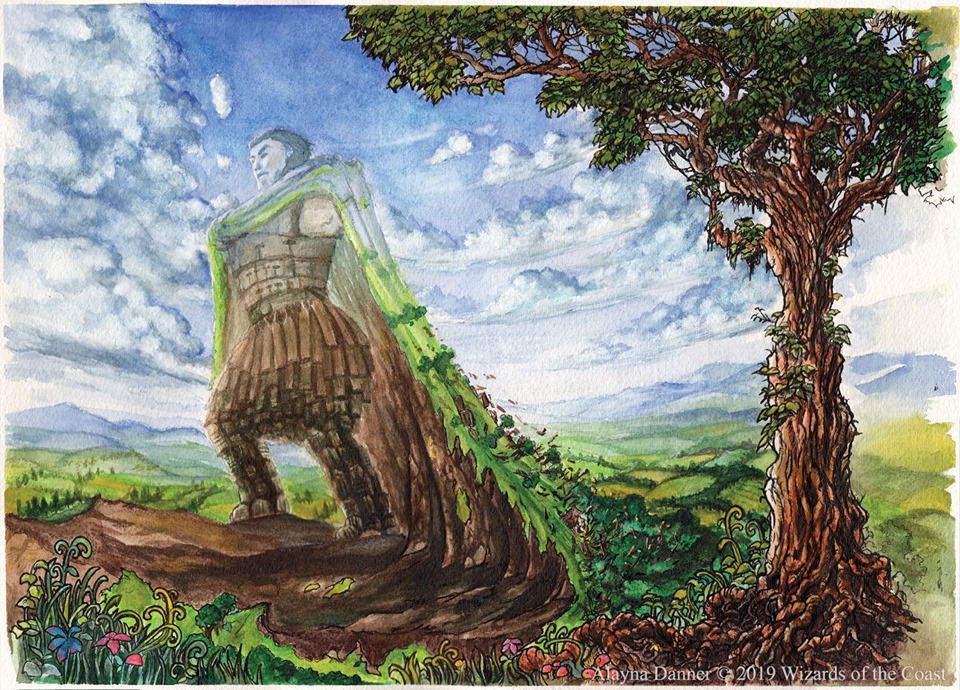 Danner has worked digitally for Magic previous to Throne of Eldraine. With her two storybook cards for this set, she moved to traditional media to try and further evoke the feelings of fantasy and fairytale. Both of these watercolor works are wonderful additions to this incredible catalog of artwork, and have been a hit with players and fans alike.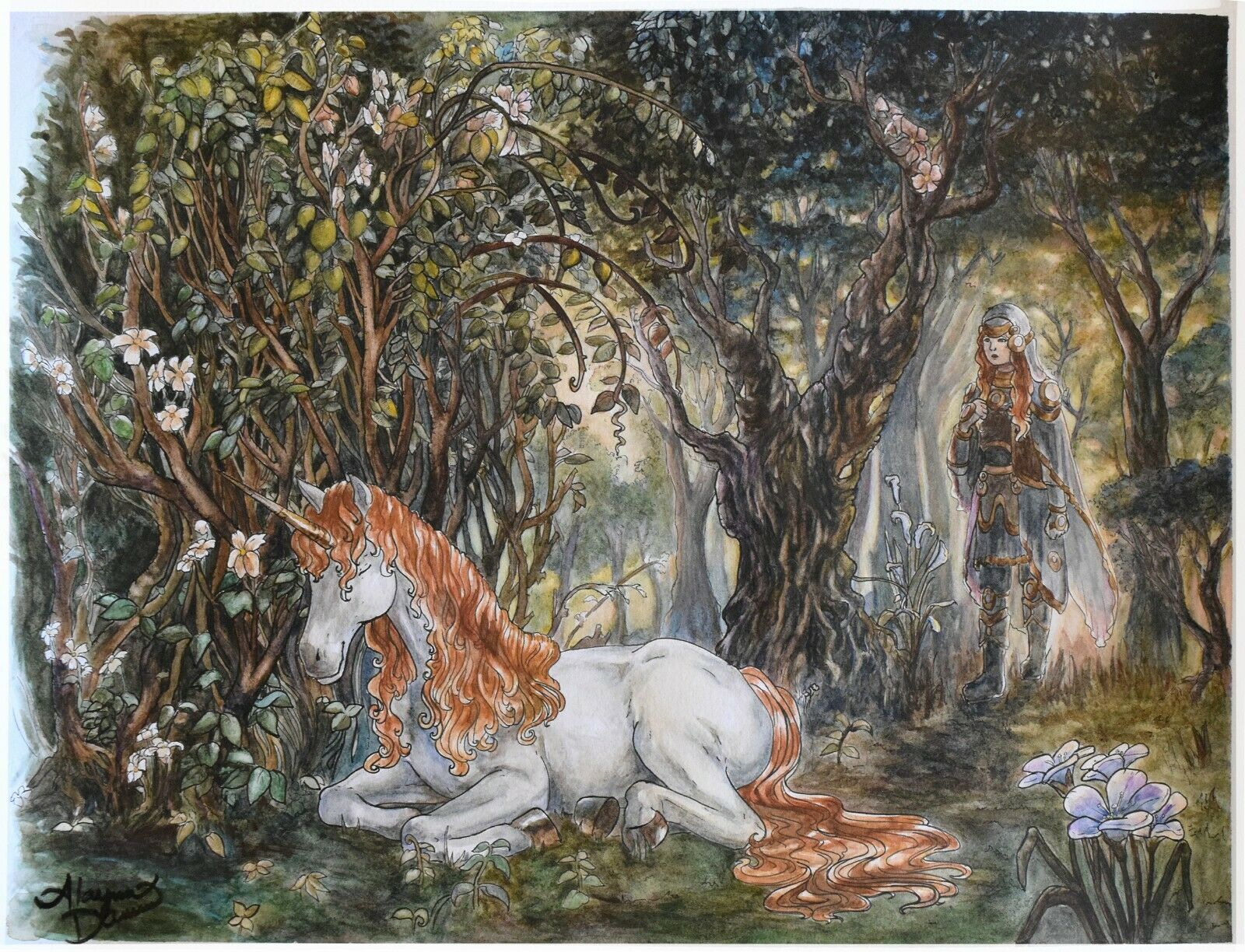 Will we see more traditional work from her in the future? I hope so.
About the Artist:
Alayna Danner has illustrated 29 cards for Magic since she began during Hour of Devastation in 2017. She has become one of the game's current go-to artists for landscapes, with a complete cycle of basic lands as well as several other individual basic and non-basic lands. To see more of her incredible work, check out the Mirror Gallery's Commander 2019 preview of her basic lands that appeared in pre-constructed decks: Far From Basic.