On Sunday August 11 2019, Lars Grant-West's Forest from Throne of Eldraine achieved a final bid of $8,100 on the MTG Art Market. It was the third landscape painting from the upcoming set to be sold.
"Forest" by Lars Grant-West is a work of oils over acrylic on board measuring a tremendous 18 inches by 24 inches, commissioned for the next large Magic expansion Throne of Eldraine coming in October 2019. Literally an "enchanted" Forest, this painting encapsulates the "Camelot meets Grimm's Fairy Tales" theme that Throne of Eldraine is reportedly all about.
The seven day auction was run by Vorthos Mike on the MTG Art Market and opened at a conservative $5,000, with a $10,000 Buy It Now option only available approximately 24 hours before auction's close. Bidding was consistent throughout the week, but it was a final private bid that sealed the deal for a currently unknown collector at an impressive $8,100.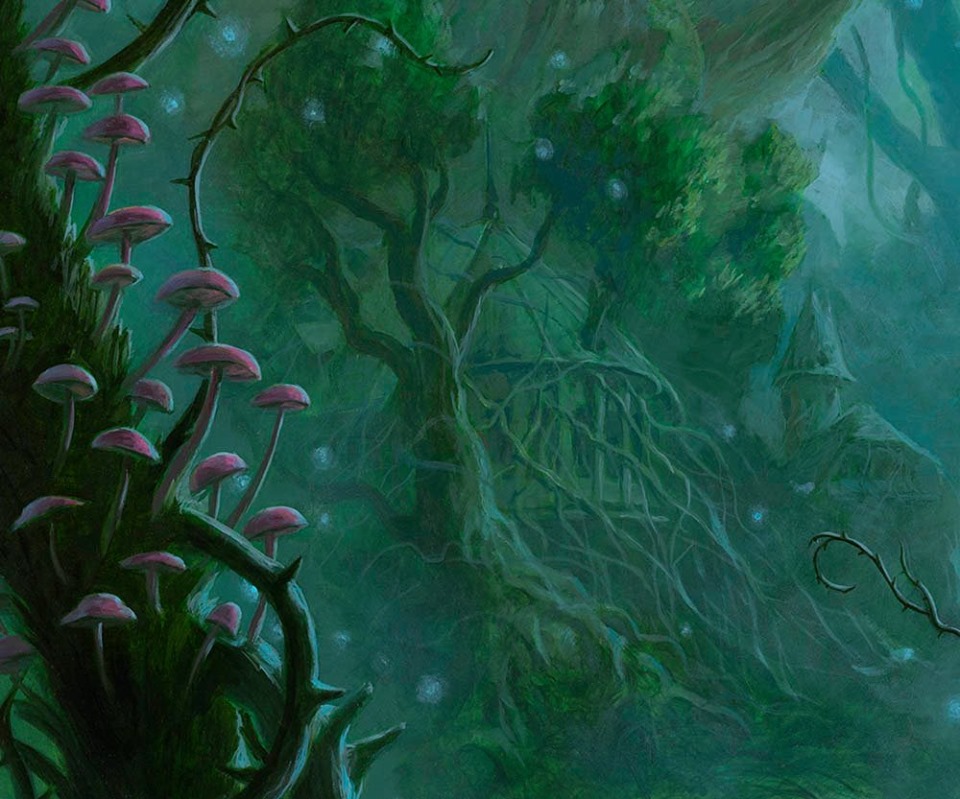 Lars gave us an extra special treat with this work as well; an incredible time lapse video of the acrylic underpainting that got this piece underway. It's a must-watch, and I guarantee you'll want to watch it more than once:
And Enchanted Forest indeed.
Lars Grant-West has illustrated 118 cards over his 15+ years with Magic, and this is one of several basic lands he's illustrated over the years. While he only gets land commissions every few sets, his are some of the most recognizable in the game. The movement and emotion he evokes from his landscapes is otherworldly, and there is a special level of excitement when getting to play with his work.
This is easily in my Top 10 favorite Forests in all of Magic: the Gathering history.