On September 20, 2019, legendary Magic artist John Avon, along with agent Guy Coulson, launched his third Magic playmat Kickstarter: John Avon's Playmat Extravaganza! Its goal is to bring a wide variety of Avon's previous Magic art to life on a playmat and that cause was fully funded in just the first few days, easily meeting its £15,000 goal.
The initial offering consisted of five playmats: Avon's basic lands from Return to Ravnica, which are some of the artist's own favorite illustrations.
This slideshow requires JavaScript.
Each mat comes signed by the artist, and for early backers, there is Early Bird pricing tiers as well as the opportunity to back for a "doodled mat." These feature a drawing or embellishment of the artist's choice, and have been very popular in previous campaigns.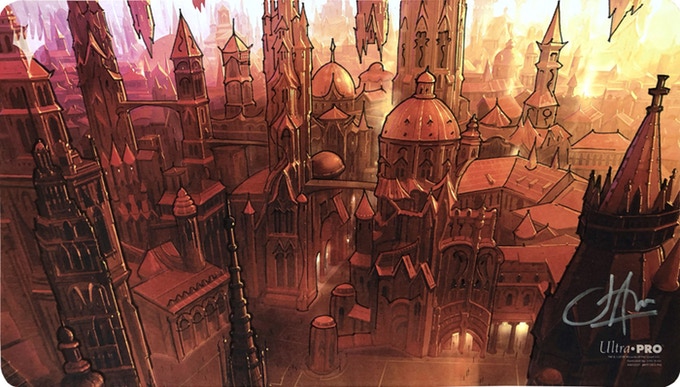 But that isn't all. A preview image of the first stretch goal was also included at the outset of the campaign, and appears to include options for Avon's MPS Island (recently reprinted in M20), Urborg, Tomb of Yawgmoth originally from Planar Chaos, and M20's Lotus Field.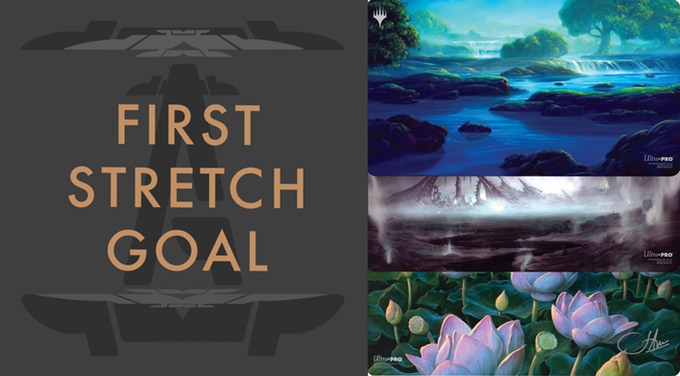 There is also mention of stretch goals including free custom tokens and premium prints, as have been found in both his Unhinged and Unstable Kickstarter projects.
The project is off to a roaring start, and based on his previous projects, I think there will be much more to see in the coming weeks. Backers have until November 17th, 2019 to contribute.
About the Artist
John Avon is one of Magic: the Gathering's most prolific artists, having illustrated 323 different cards as of Throne of Eldraine and the writing of this article, and this includes more than 100 different basic lands over his continuous 23 years with Magic. He has shaped countless worlds of the Multiverse through his art, and I can say with almost certainty that every Magic player who has ever played a game of Magic has interacted with his artwork at some point during their time with the game.