On Sunday July 7th, the original painting for John Avon's Lotus Field was sold on the MTG Art Market for a breathtaking and record-setting $40,000. The sketch for the work was sold concurrently with the painting, and realized a final price of $1,500.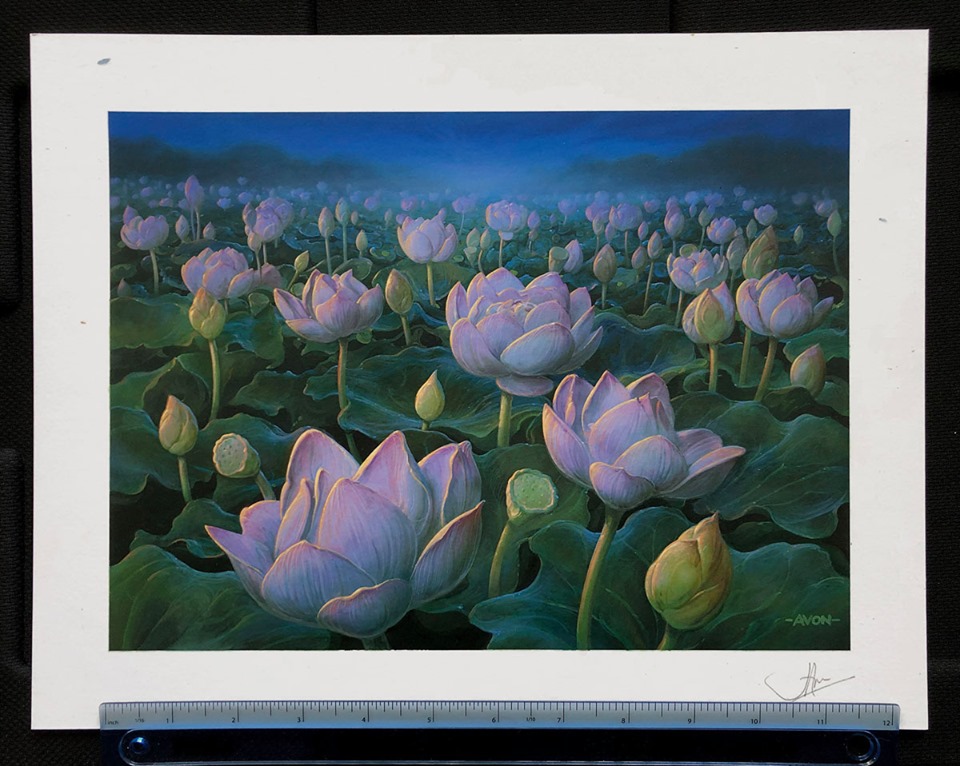 The Facts
Lotus Field by John Avon is a work of acrylic and airbrush painted on Langton Watercolor board, with an art area of 8.3 inches by 11.4 inches. The painting was commissioned for Magic's latest expansion, Core Set 2020.
For the last several years Avon has worked almost exclusively digitally, only choosing to go back to traditional media for certain commissions. His last released traditional works were the Unstable Basic Lands, including an Island that was sold last year for $20,000. The Lotus Field commission persuaded the artist to pick up his airbrush once again, and for good reason.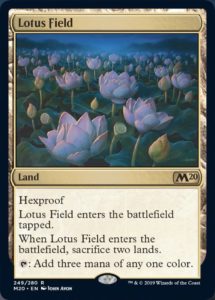 Lotus Field is very similar to the Reserve Listed, never-again-to-be–printed Lotus Vale from Tempest, which was also painted by Avon. This new card should see some amount of play in multiple formats, very possibly making this card and painting as iconic as its predecessor. At any rate, it's a stunning artwork both at card size and in real life.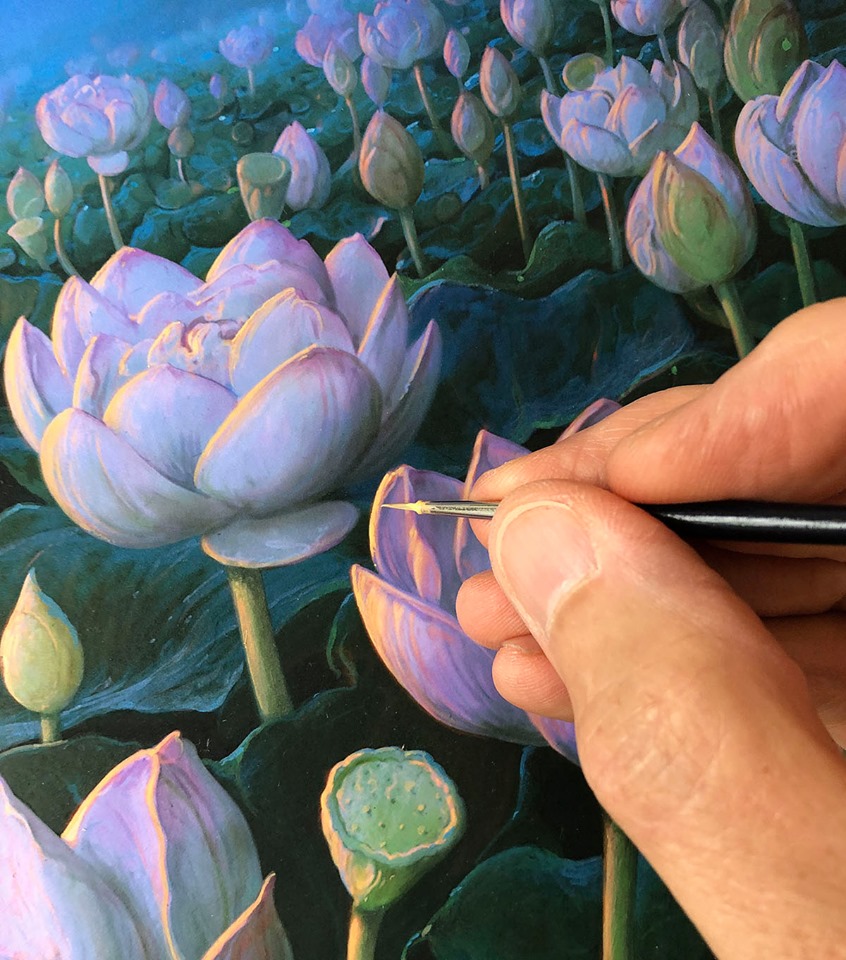 The Hammer
The work was sold on the MTG Art Market by Avon's agent Guy Coulson, starting at the $10,000 amount that was offered almost as soon as the card was previewed. It didn't take long before subsequent bids were placed, and by the end of the firt evening the painting sat at $18,000, with the sketch at $1,300. The sketch would move only slightly from here, finishing at its expected time at the final price of $1,500.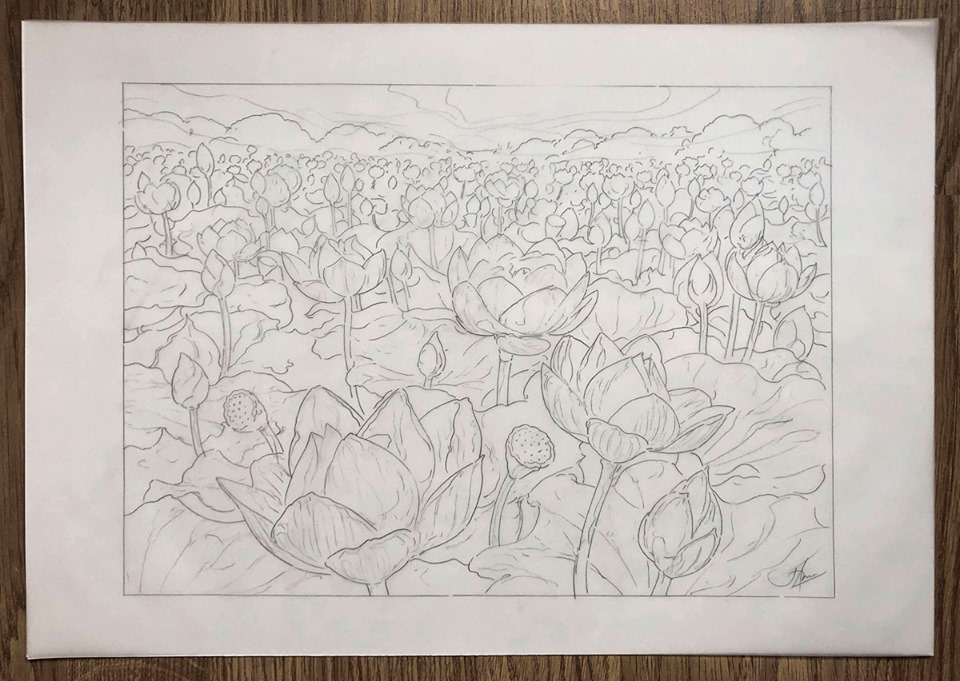 The bidding for the painting, however, was not even close to over.
It began to slowly increase on the last morning, but with 10 minutes remaining, a private bidding war began in earnest. Bids moved through the $20,000s by $500 each time, and then began to jump by multiple thousands once into the $30,000s. A $40,000 private bid was placed almost exactly 30 minutes into auction overtime, and it was that raise of the paddle that sealed the deal. The winning bidder is currently unknown to the public as of the writing of this article.
Lotus Field is now the highest publicly realized price for a newly-released piece of original Magic: the Gathering art, unseating Chris Rahn's Mythic Edition Ugin, the Spirit Dragon that sold for $35,600 a few months prior.
This is a stunning work by Avon, and a mighty return to traditional media for the artist. Will it entice Avon to create more Magic art with his acrylics and airbrush? I certainly hope so.