On Sunday night June 9th, 2019, the original painting for Glowspore Shaman by Lars Grant-West sold on the MTG Art Market for $4,700. It was a unique opportunity to purchase a work that was actively nominated for a Chesley award, one of the highest accolades in the genre of imaginative realism.
Glowspore Shaman by Lars Grant-West is a work of oil on hardboard measuring 16 inches by 20 inches, and was commissioned for the first set of the last Ravnica block, Guilds of Ravnica. This work and associated card is about as Golgari as you can find, and it's almost unbelievable the phosphorescent glow from the mushrooms is rendered in oil. That's right folks, paint. No Photoshop effects here.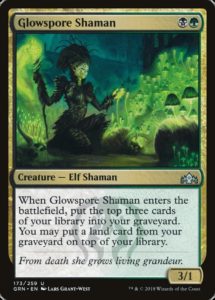 As mentioned earlier, this painting is up for a Chesley award. The Chesley Awards, given by the Association of Science Fiction & Fantasy Artists (ASFA), are among the highest honor in the fields of imaginative realism, science fiction, and fantasy. Magic has had an increasing presence here, and this year five out of the six works nominated for Best Gaming Related Illustration are from Magic, including Grant-West's Glowspore Shaman.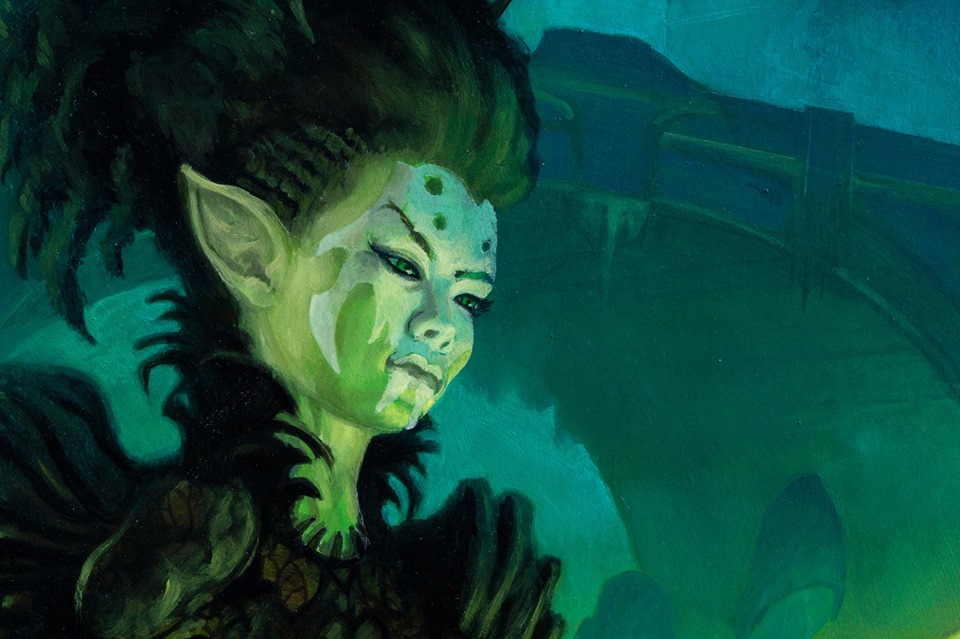 Why does this matter? Usually by the time a work is nominated, it's already been sold by the original artist, or at very least changed hands to the point where it is no longer available. A Chesley nomination becomes part of a works provenance, and to own a nominated or awarded work is a big deal for many art collectors. This painting has every opportunity to win, and awards will be given out the first weekend in July 2019. To read more about this work and its Chesley nomination, check out the artist interview from Vorthos Mike.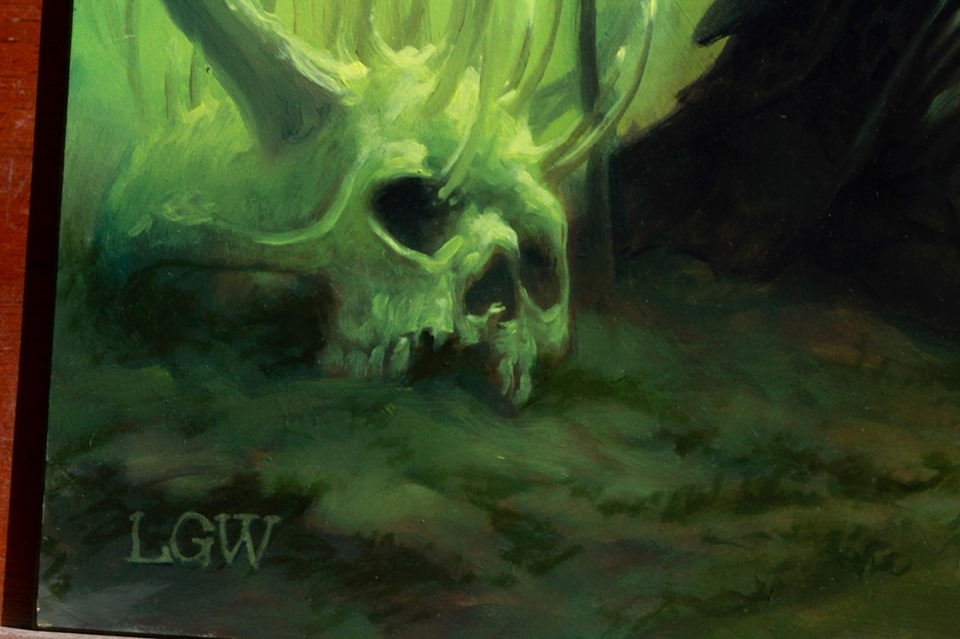 Lars Grant-West has created 118 illustrations for Magic, and done everything from Basic Lands to incredible beasts and monsters, and even a Toy Boat. He is a Professor of Illustration at the Rhode Island School of Design (RISD), and is consistently pushing the bounds of how illustration, art and the natural sciences can work together.