On January 13, 2019, one of the most unique pieces of Magic art in recent years, the Jace Puppet from Victor Adame Minguez's Cult Guildmage, sold for $1,000 on the MTG Art Market.
The Facts
Jace the Puppet is a work of wood, wire, fabric, and clay, painted with acrylics by the artist and creator Victor Adame Minquez. He measures 5″ tall and weighs 10oz, and was used as reference material for the artist's depiction of Cult Guildmage, a digital work, for the new Ravnica Allegiance Expansion.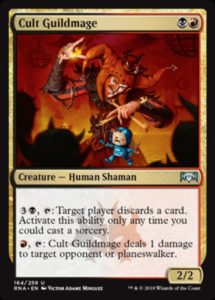 Once unusual and rare, artists have been increasingly sharing their reference and preliminary work for their final paintings, whether they are traditional works, digital sketches, or statues and props such as this one. Much of this work is now done entirely digitally because of deadlines and other constraints, so for a figure to not only be created but finished and stable enough for resale and transport is a real treat for collectors of Magic art.
The Hammer
Twitter exploded when Victor released images of this puppet alongside its marionette master's maquette. That same evening, after what I'm sure was a barrage of interest in purchasing it, an auction began on the MTG Art Market facilitated by Matthew "MountainMage" Schneider. Schneider is a friend of the artist, and runs a popular MTG card signing service via Facebook.
The auction opened quickly at $350 and pressed forward to $750 over the next 24 hours. Collectors exchanged a few more bids, but the $1,000 public bid sealed the fate of this puppet and slated him for a new home.
Though I am aware of other artists making statues and maquettes for reference, this is the only piece like this I've seen be offered for sale, at least publicly. It will be curious to see if other artists follow suit in selling their reference figures, based on what seems a very successful auction as far as I can tell.
The Art
Victor Adame Minguez's Cult Guildmage was based upon a style guide concept piece by Tyler Jacobson:
The Rakdos were somewhat reinvented for Ravnica Allegiance, coming out from behind closed doors and assuming their role as a roving band of torturous and tumbling circus entertainers. Jacobson's concept, Minguez's Cult Guildmage, and subsequently the Jace puppet, all help take this new Rakdos identity and turn the volume to 11. The idea of Jace being depicted as an effigy in the same society in which he exists brings a realness to the Cult, both in their world and in ours. It takes the concept of who the Rakdos are one step further, and having this puppet be created of real material is the equivalent of "breaking the fourth wall" in theater.
This puppet is a truly unique piece of Magic art history.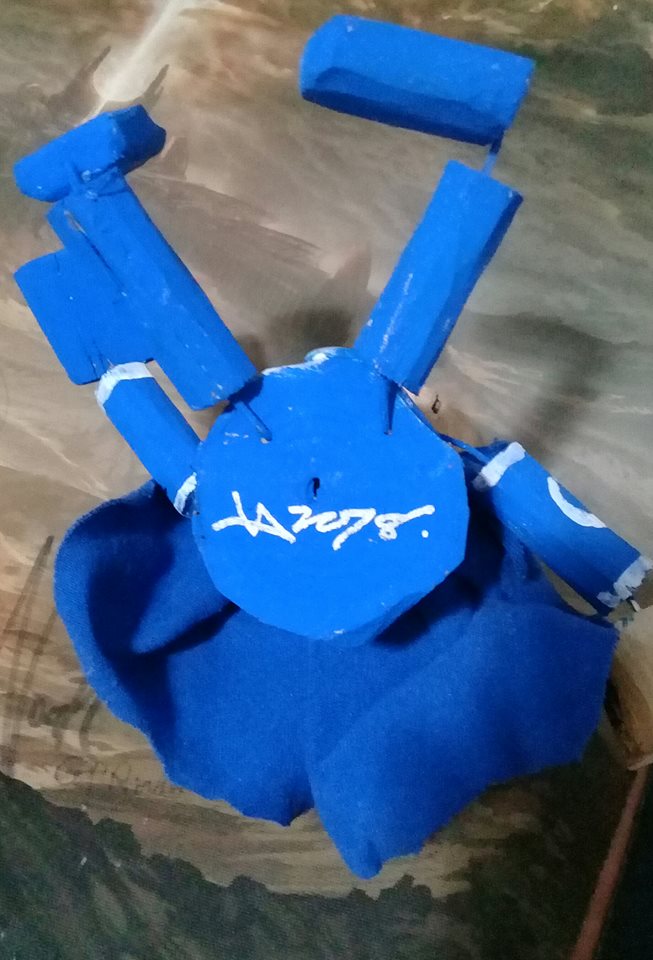 The Jace Puppet does come signed by the artist, as well it should be.