On December 23, 2018, the original painting for the Open House promo Rakdos Firewheeler by Tyler Walople sold via MTG Art Market auction for $2,500.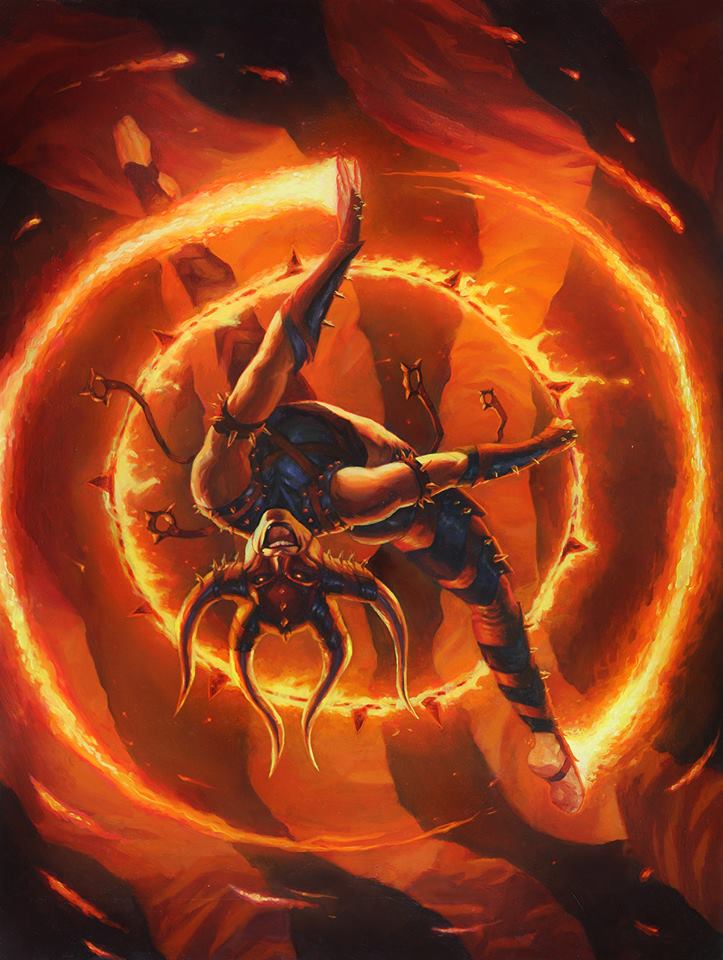 The Facts
Rakdos Firewheeler by Tyler Walpole is a substantial work of oil on Masonite, measuring an incredible 18 inches by 24 inches. It was sold by broker Mike Linnemann on the MTG Art Market for a final price of $2500.
It is the artist's seventh illustration for Magic, his very first traditional illustration for the game, and was the very first traditional painting from Ravnica Allegiance, Magic's newest set, to be sold. The art was used for the Ravnica Allegiance Open House Promo.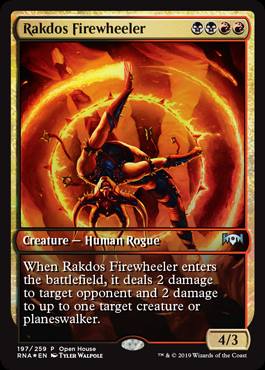 The Hammer
The auction began with Linnemann's signature $100 start (he starts almost every auction he runs at $100) but rose very quickly to $1300 by day's end. Small incremental increases raised the price to $1500 by the morning of the last day, and eight unique bidders waited and watched. In the closing hour, one public and one private bidder pushed the work another $1000 to its final price of $2500, and the work was hammered down to the private bidder. They will also have the option to buy the sketch seen below at a fixed price; if they should pass it will be offered as a quick, three day auction per the artist's broker.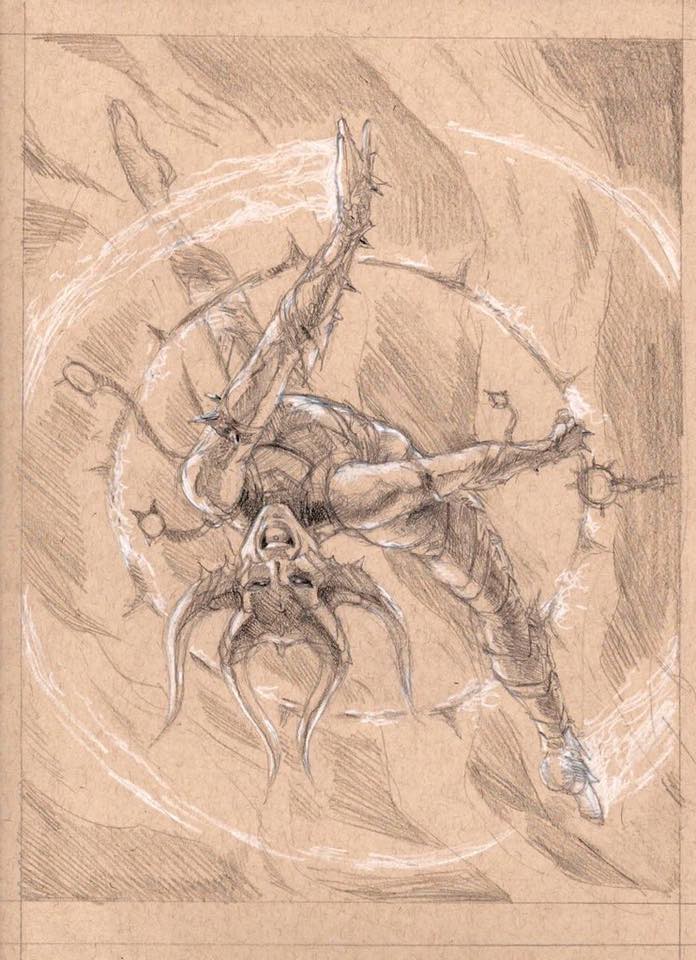 The Art
This was Tyler's first traditional painting for Magic but he is by no means new to the game. Remember that incredible stained glass Knight token from Dominaria? That was him.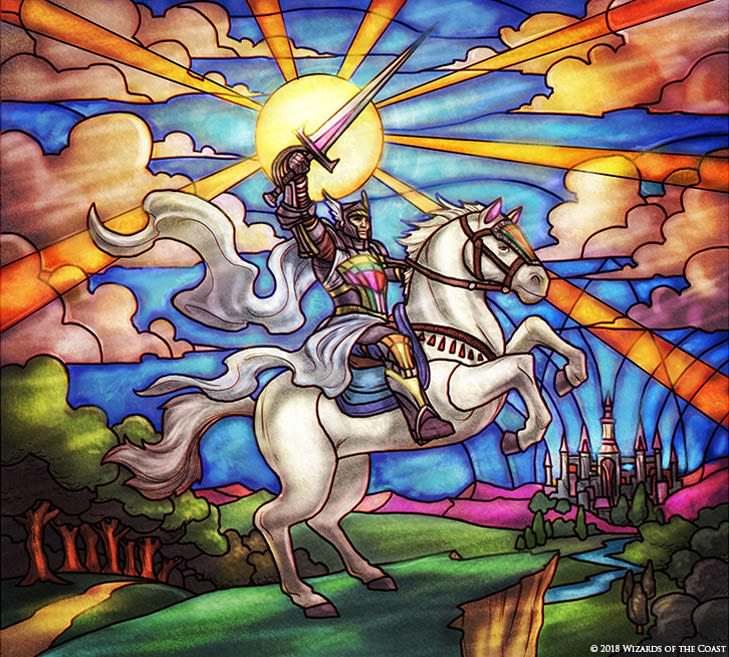 Rakdos Firewheeler is of equal stupendousness, and there is wonderfully funny story about how it came to be: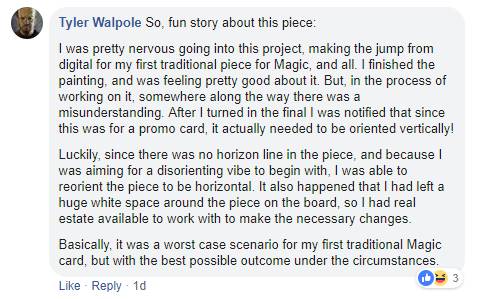 Walpole shared the piece began like this: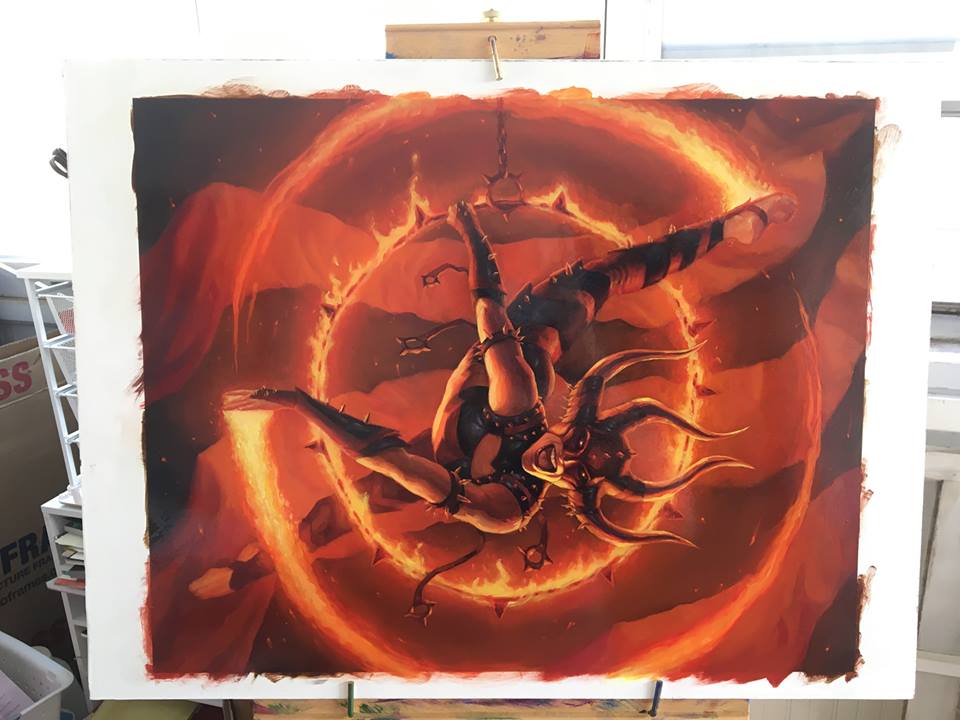 Because of the leftover margin and Tyler's exceptional artistic foresight, he was able to turn the painting, complete it to the edge, and create an even more disorienting, "Rakdosi" feel to this circumvolving Rogue.
If you really want to look "inside" the elements of the final painting as we see it on the card, art guru Brian Scott Walters has begun an excellent "art breakdown" series on Twitter, a little something I've dubbed Brian Breaks It Down™. He does a fabulous job of unpacking this work, so make sure you watch through the slideshow to see some of the things you may miss at card size.
This is an exceptional piece of art, and I know I speak for lots of folks in saying I am very excited to see more of Tyler's artwork on Magic cards in the future.
There should be several dozen new traditional painting for this second Ravnica set, so stay tuned to Hipsters of the Coast for more Art Market Minutes through preview season!